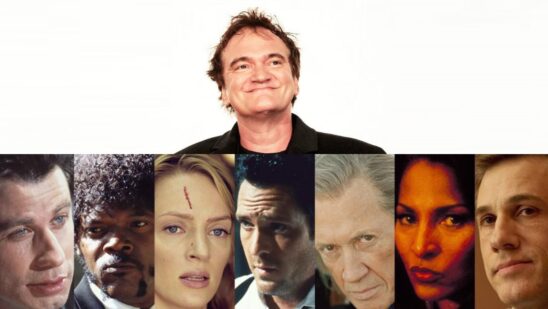 A master of non-linear storytelling and notorious for gun violence, Quentin Tarantino has made just a handful of movies in his three-decade career yet he has established himself as one of the greatest directors of his generation. Take a look at the 15 best Quentin Tarantino movies of all time:
15. Hostel (2005)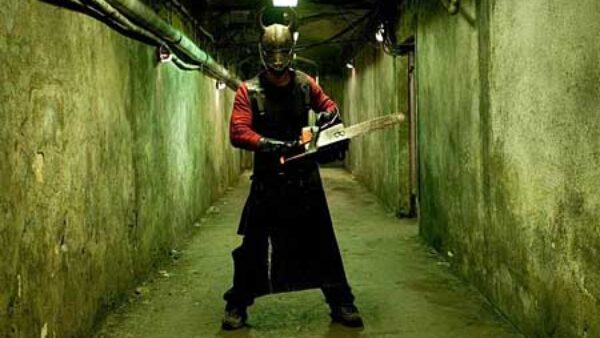 As the weakest film on the entire list, Hostel is not a recommendable horror movie. Visibly inspired by the Saw film series, the movie focuses upon two college students who travel in Europe but their leisure plans are cut short when they come across a mysterious group that tortures and kills their kidnapped victims.
With Eli Roth and Quentin Tarantino serving as director and executive producer, Hostel received mixed reviews but its groundbreaking box office success paved way for two sequels.
14. Death Proof (2007)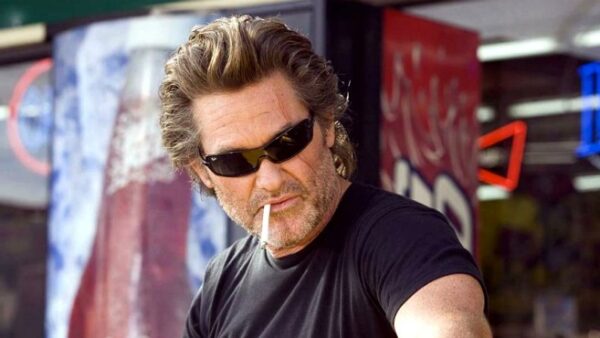 Stuntman Mike McKay has an unusual hobby: murdering young women in staged car accidents but his trail of blood was bound to get him caught for thirsty revenge. While director Tarantino is known for many things, he is underrated for staring at female characters in his movies.
That is where Death Proof comes in. Written and directed by Tarantino, the exploitation movie is an entertaining yet controversial example of women's empowerment.
13. From Dusk Till Dawn (1996)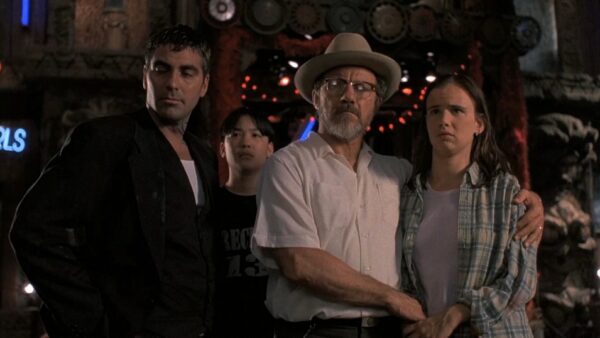 Fan of George Clooney movies? Then From Dusk Till Dawn is a must-see if you are curious about how great the actor was even in his struggling years. Wanted bank robbers and brothers Seth and Richie Gecko use a family as a hostage while fleeing from Texas to Mexico.
Far from the authorities, the group spends the night at a strip club only to engage in a battle as they realize that the socialites are vampires. Written and starring Quentin Tarantino, even this B-movie is absolutely entertaining.
12. Natural Born Killers (1994)
With all due respect, Quentin Tarantino has proved that he is a better storyteller than a director. Once he wrote Natural Born Killers, box office success was an eventual result but so was controversy.
Named the eighth most controversial movie of all time by Entertainment Weekly, the movie shows the story of two victims of traumatic childhood who grow up as lovers and mass murderers. A perfect match made in hell!
11. Crimson Tide (1995)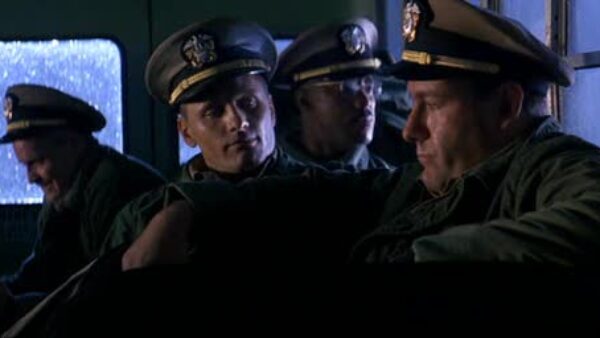 As an uncredited writer, it can be safely said that Quentin Tarantino was the man behind the submarine movie Crimson Tide. Starring two-time Academy Award winners and mega-stars Denzel Washington and Gene Hackman, that is enough to prove that the movie is a must-watch.
Looking for more reasons? The score was composed by none other than Hans Zimmer. Nominated for three Academy Awards, Crimson Tide is just a glimpse of how great a movie can be due to Tarantino's uncredited involvement.
10. The Rock (1996)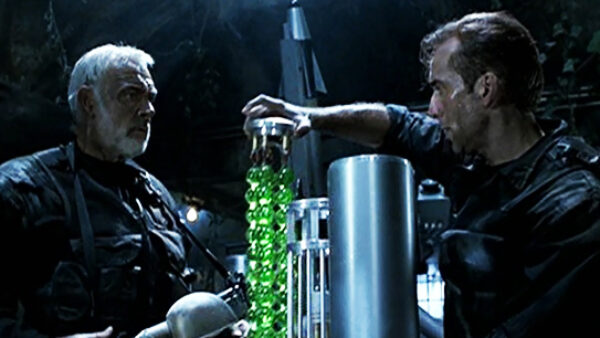 Speaking of the uncredited role as a screenwriter, Quentin Tarantino also served in Michael Bay's action thriller The Rock. The love-hate relationship between Bay and the critics is well documented but The Rock is widely believed to be one of his finest works.
Starring Academy Award winners Sean Connery and Nicolas Cage as retired Special Air Service Captain John Patrick Mason and FBI Special Agent Dr. Stanley Goodspeed, the two find themselves in a tough situation when given the responsibility to stop a group of rogue US Force Recon Marines from launching M55 rockets.
9. Jackie Brown (1997)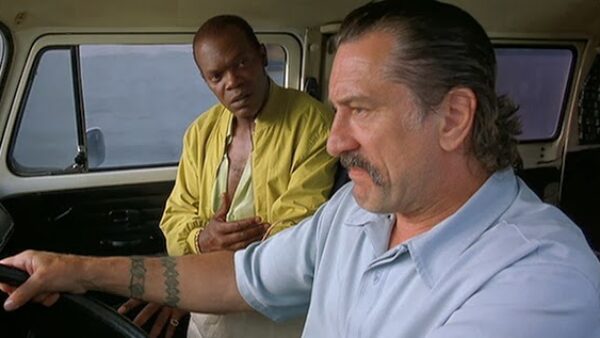 Quentin Tarantino thrives on creative and original work but Jackie Brown is an exception. The crime thriller movie is an adaption of American author Elmore Leonard's 1992 novel Rum Punch and to date, serves as the only adapted effort from previous work.
As one of the movies that showcase a strong and independent female character, Jackie Brown is a story of a double-crossing, drug bust, and murder. Apart from being a must-watch, the movie revitalized the careers of leading actors Pam Grier and Robert Forster.
8. The Hateful Eight (2015)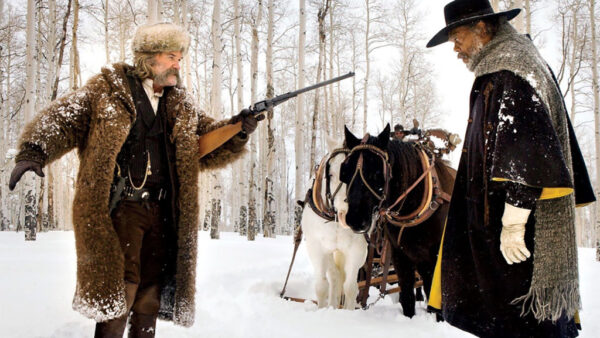 Samuel L. Jackson and Quentin Tarantino have proved time and again that they are one of the most dominating actor-director duos in Hollywood and that is where The Hateful Eight comes in.
When eight travelers find shelter from the snowy blizzard in a stagecoach, the seemingly run-of-the-mill night turns into a gun battle when three of them unexpectedly turn out to be bandits.
Nominated for three Academy Awards, the movie won one for Best Original Score as veteran composer Ennio Morricone walked home with his long-overdue prize.
7. True Romance (1993)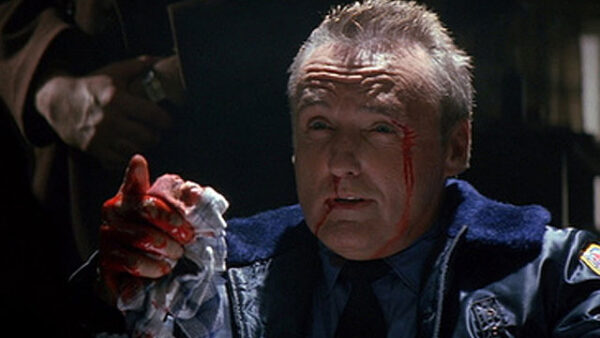 Serving as the stairway to success for then-rookie filmmaker Quentin Tarantino, True Romance was based on the very first screenplay written by the director after his debut motion picture and that was the rise of one of the greatest directors today.
Claiming to be his most autobiographical film to date, Tarantino hoped to direct it as well but ended up selling it and the rest is history. Showcasing the story of Clarence Worley marrying call-girl Alabama after a one-night stand, True Romance the serious crime movie offers elements of black comedy as well.
6. Kill Bill: Volume 2 (2004)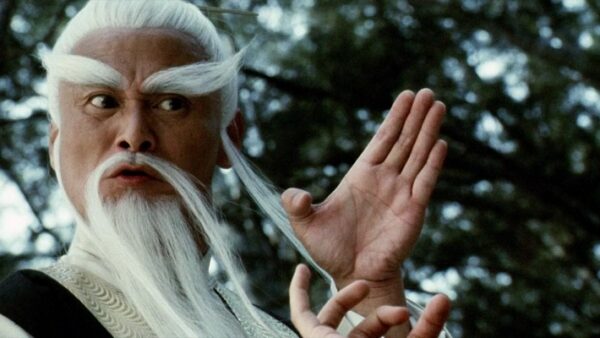 Starring Uma Thurman in her most memorable role, Kill Bill: Volume 2 is a beautifully made revenge film with components of samurai cinema, spaghetti westerns, and blaxploitation movies.
Keen on not making sequels, Quentin Tarantino intended Kill Bill as a sole movie but due to the runtime being more than four hours, the director had no choice but to divide it into two and the fans got the double dose of Beatrix Kiddo aka the Bride.
5. Kill Bill: Volume 1 (2003)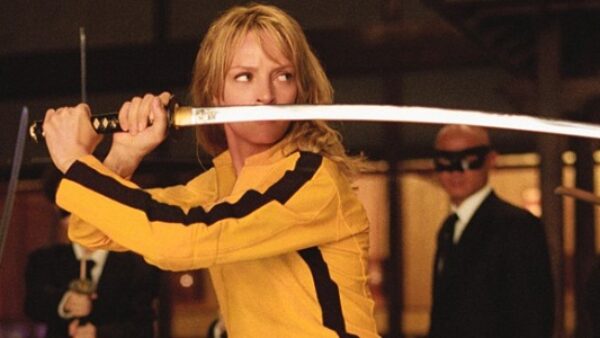 Apart from Samuel L. Jackson, Uma Thurman has served as Quentin Tarantino's most frequent collaborator to the point of being referred to as his "muse" as the two have been the subject of many headlines claiming them to be a couple.
Though their status as a couple has never been confirmed, the two have made quite an impact in cinema as Kill Bill: Volume 1 is one of the best revenge films of all time.
After former assassin Beatrix Kiddo is left to die by the Deadly Viper Assassination Squad on her wedding day, it seemed like the last time anyone would see her but things would take a different toll when she ends up alive with only one thing in her mind: vengeance.
4. Inglourious Basterds (2009)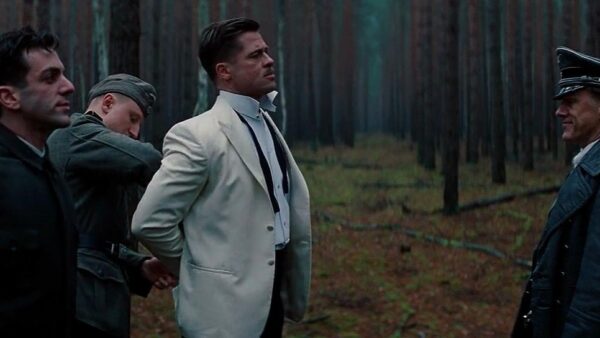 Famous for crime movies, there was legitimate doubt about Quentin Tarantino pulling off a successful war movie but with Brad Pitt as his leading man, things could go no wrong.
Set in World War II, Inglourious Basterds features a young Jewish girl plotting her murder of Nazi authorities responsible for her family's murder. Nominated for eight Academy Awards, the movie won one for Best Supporting Actor by Christoph Waltz.
3. Reservoir Dogs (1992)
It was a make-or-break situation for Quentin Tarantino when his debut movie Reservoir Dogs was released. Receiving unprecedented reviews and regarded as one of the best crime movies of all time, the movie features the ensemble cast of then-up-and-coming actors Harvey Keitel, Steve Buscemi, Michael Madsen, Tim Roth, and Chris Penn.
Responsible for an impact on pop culture, inspiring future directors, and countless people being convinced that they should not tip at restaurants, Reservoir Dogs was named the greatest independent film of all time by Empire magazine. A great start by a director who dared to include gun violence, a non-linear storyline, and profanity in his debut movie all the risks that were unheard of in Hollywood way back in 1992.
2. Django Unchained (2012)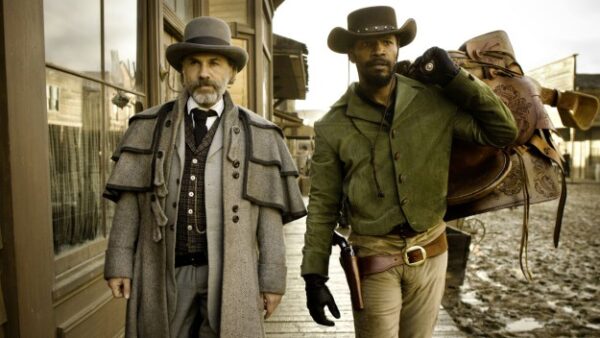 As the highest-grossing Quentin Tarantino movie, Django Unchained was the first western by the acclaimed director. Starring Jamie Foxx as former slave Django, he teams up with Dr. King Schultz as a bounty hunter.
As mentioned before that Tarantino is a much better storyteller than a director, and the movie bestowed him with an Academy Award for Best Original Screenplay. Apart from being nominated for four more categories and winning another Best Supporting Actor award for Christoph Waltz, Django Unchained is also known for featuring the much-loved Hollywood heartthrob Leonardo DiCaprio as a villain for a change.
1. Pulp Fiction (1994)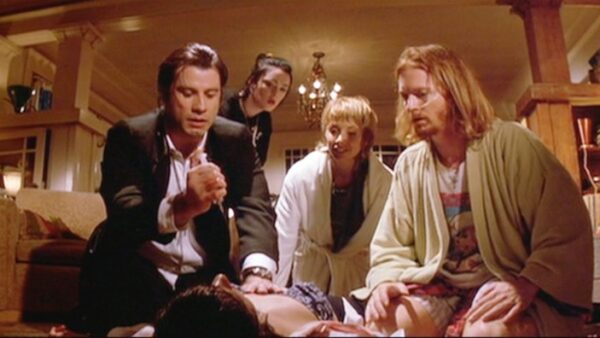 Not only Pulp Fiction is Quentin Tarantino's best work but it is one of the greatest films ever made in cinematic history. Filled with memorable dialogue, iconic characters, the mystery of the briefcase that still has the movie's fans scratching their heads, and dozens of pop culture references, Pulp Fiction is by all accounts a beautifully made crime movie.
Starring John Travolta, Samuel L. Jackson, Uma Thurman, and Bruce Willis, the cast is enough to make anyone take a seat and watch the movie with their eyes glued to the screens.
Despite its non-linear narrative, there is not even a single moment in Pulp Fiction that makes the audience lose their interest or gives them a feeling of regret for watching the movie. Receiving seven Academy Award nominations including Best Picture and Best Director, Pulp Fiction won one for Best Original Screenplay by Tarantino and Roger Avary.
Did we miss any other best Quentin Tarantino movies of all time? You can let us know via the comments below!