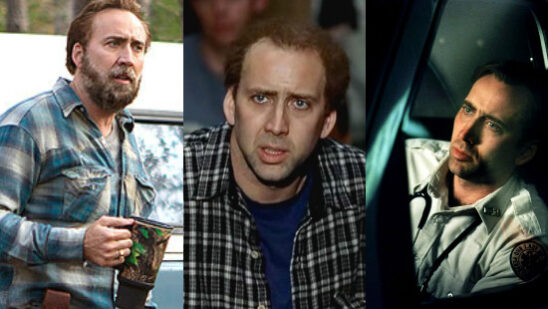 Nicolas Cage is an American actor and film-maker known for his intense on and off-screen personality. He made his debut in Fast Times at Ridgemont High in 1982. By 1994, the Oscar-winning actor was valued at about $4 million per film. Let's have a look at the 15 best Nicolas Cage movies of all time:
15. Con Air (1997)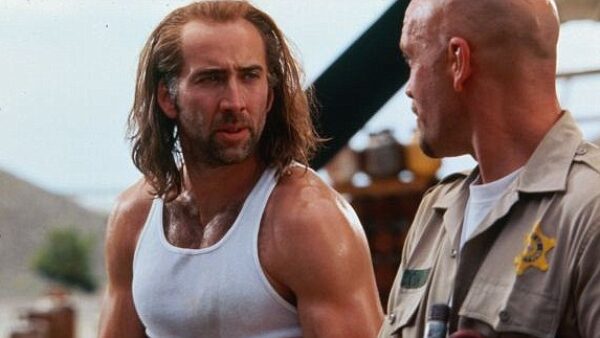 This mega-budget action extravaganza is the story of a well-esteemed military man who gets sentenced to jail for accidentally killing a man who assaulted his pregnant spouse.
After 8 years in prison, he is released on good conduct but gets stuck on a flight with ten deadly criminals who plan to hijack the plane. Now he must find a way to get home while keeping himself alive so that he can see his daughter for the very first time.
Cage did most of his own stunts in the film and at the end of the movie, the plane actually crashed into a real Las Vegas casino which was about to be demolished.
14. It Could Happen to You (1994)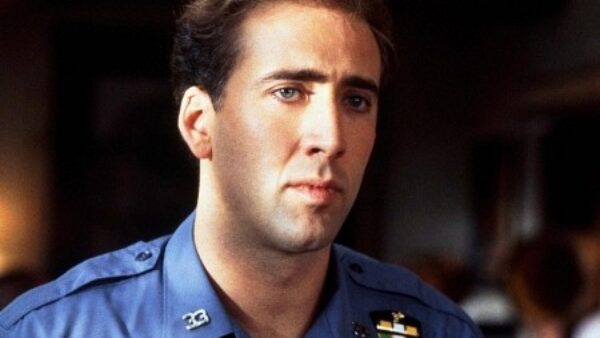 This romantic comedy is a story of a cop who promised a waitress to share his lottery ticket because he was short on change for a tip, and then actually wins the lottery. Charlie is the main protagonist of the movie portrayed by Nicolas Cage.
It did happen to a real-life police cop and a waitress who inspired the movie, but not quite the way the movie depicts it.
13. Bringing Out the Dead (1999)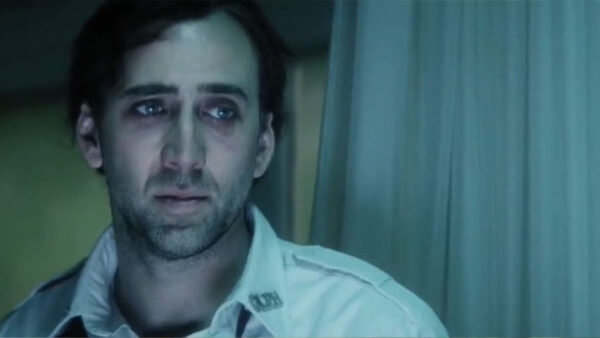 This is the last Martin Scorsese film released in the 20th century. In this movie, Frank Pierce (Nicolas Cage) is an ambulance paramedic haunted by the patients he failed to save.
One-third of the movie is filmed inside ambulances and predominantly at night. This is one of the greatest films that despite their quality, goes unnoticed.
12. Wild at Heart (1990)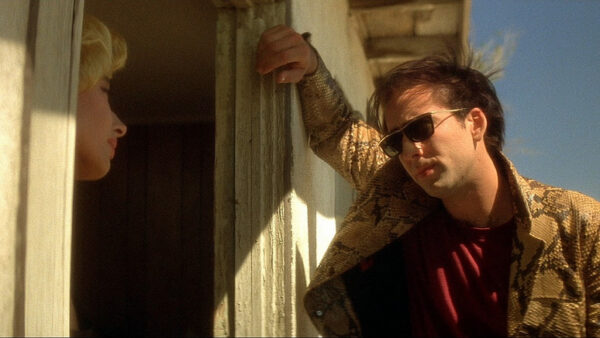 This brilliantly cinematic film is a love story of Sailor Ripley (Nicolas Cage) and Lula Pace (Laura Dern) escaping the weirdos hired by Lula's psychopath mother to kill Sailor, as she hates them both together.
Before the shooting of the road movie, Cage and Laura went on a real road trip to Las Vegas to create a close bond with each other for the film. The film earned one Oscar nomination.
11. The Rock (1996)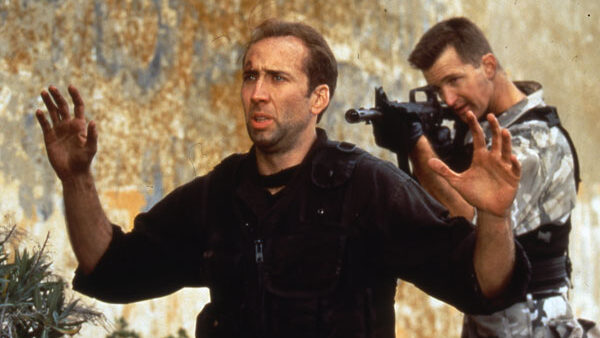 This fast-paced action film is about a mission assigned to an FBI chemist to stop a group of rogue military men driven by a rebel general, who wants to execute a nerve gas assault against San Francisco from Alcatraz.
It was a box office success netting over $335 million. The film won Top Box Office Film honor at ASCAP Film and Television Music Awards.
10. Birdy (1984)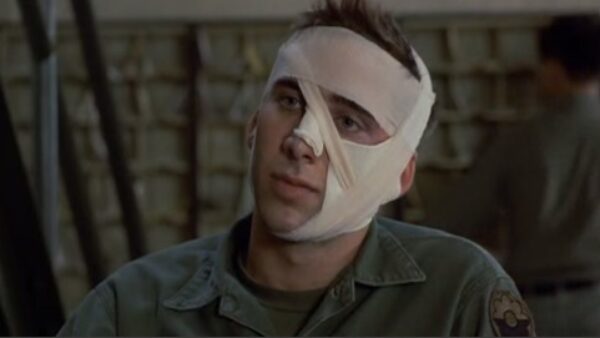 This unique portrait of friendship and obsession is based on Wharton's novel "Birdy". This is the story of two friends back from Vietnam as war-ravaged victims.
Birdy is fascinated with an animal parakeet that has obsessed with him since his childhood and is sent to a military mental hospital while Al wants to bring him back to reality.
The central roles in the film are played by Matthew Modine (Birdy) and Nicolas Cage (Al). Cage got his two teeth pulled for his role in the film.
9. Valley Girl (1983)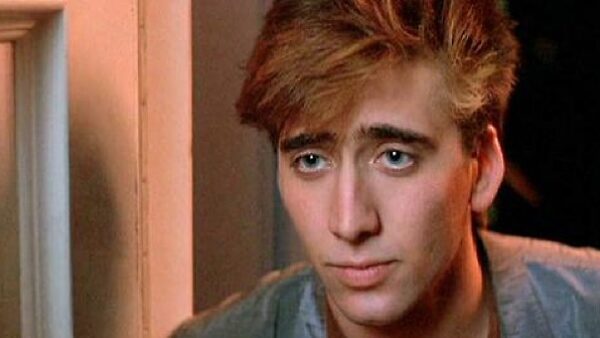 This top-of-the-heap of 80's teen film starred Deborah Foreman as a Valley Girl Julie, who falls in love with a Hollywood punk Randy (Nicolas Cage), despite the censure of their friends.
For an 18-year-old, Cage was quite hirsute, so he shaved his chest in a V-like shape to look younger and artistic for the film.
8. Joe (2013)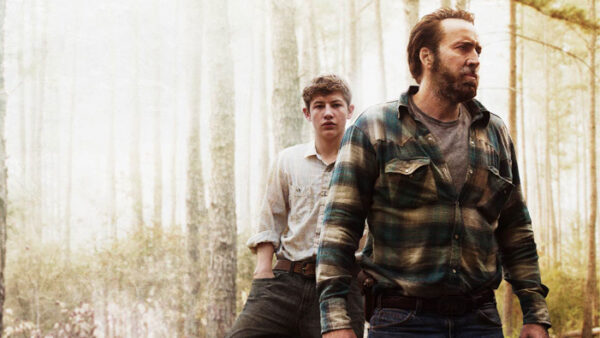 This is the story of a 15-year-old kid Gary who lives with his abusive and alcoholic father Wade. Gary finds Joe (Nicolas Cage) who is a masculine and aggressive foreman. Gradually Joe and Gary develop a bond that has long been missing in Gary's life, this, in turn, makes Joe a tender-hearted protector of Gary.
Nicolas Cage was honored with the Huading Award as the Best Global Actor in Motion Picture. The character of Gary's alcoholic father Wade was played by a homeless man Gary Poulter who died on the streets of Austin before the release of the film.
7. Bad Lieutenant: Port of Call New Orleans (2009)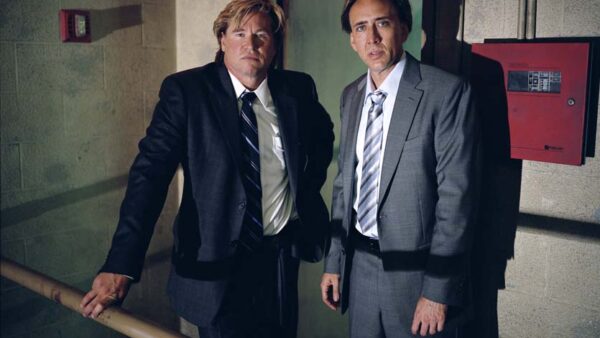 Who can portray a character of a rapist, murderer, drug addict, and corrupt cop better than the fearless Nicolas Cage? In this American crime drama, he played the role of a bad lieutenant from New Orleans investigating the killing of five illegal Senegalese immigrants.
Nicolas earned the best actor award for the film at the Toronto Film Critics Association Awards.
6. Matchstick Men (2003)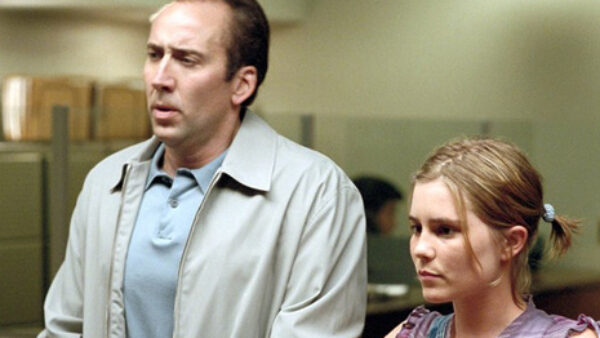 This novel is based on a crime comedy which is a story of a Neurotic con man Roy (Nicolas Cage) with obsessive-compulsive disorder having a teenage daughter, he never knew and his partner, a con artist Frank who operates a fake lottery and plays con games with the trusted customers.
In this film, Cage effortlessly portrayed three characters all in one, a nut case, a clever crook, and a father who learns to love, which by their very nature would seem to be in conflict.
5. Adaptation (2002)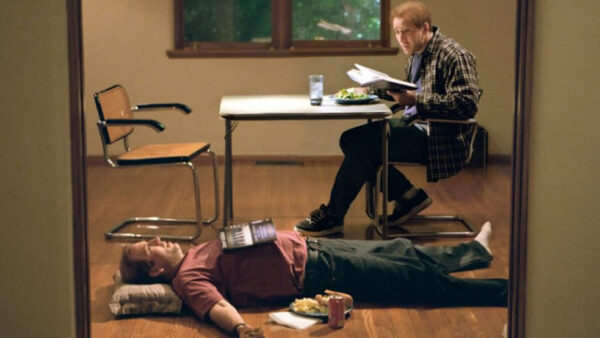 This amazing comedy-drama is inspired by the bestselling book "The Orchid Thief" by Susan Orlean and depicts the story of four lives. Charlie Kaufman (Nicolas Cage) is a screenwriter who writes the way he lives with great difficulty.
Charlie's twin brother Donald (Nicolas Cage) lives the way he writes with foolish abundance, Susan (Meryl Streep) who writes about the life she can't live, and John (Chris Cooper) whose life is a book waiting for adaption.
This film earned Cage his second Oscar nomination. The movie won 60 awards in different categories at various award ceremonies including one Oscar.
4. Raising Arizona (1987)
This Coen brothers' crime comedy is the story of an ex-con husband (Nicolas Cage) and an ex-cop infertile, maternally obsessed wife (Holly Hunter) who plans to kidnap a quintuplet for the reason that his genuine guardians already have more than they can deal with.
The film was nominated for best family motion picture at the Young Artist Awards.
3. Face/Off (1997)
In this film, an FBI agent Sean Archer undergoes a face-transplant surgery to get the physical appearance of the ruthless terrorist Castor Troy (Nicolas Cage) who was knocked into a coma, in order to get information about the time bomb planted to destroy the entire city of Los Angeles.
But the situation worsens when Troy regains consciousness and transplants Archer's face to get into the FBI. The motion picture was recompensed as the Best Action Film at various award ceremonies. The film earned one Oscar nomination as well.
2. Red Rock West (1993)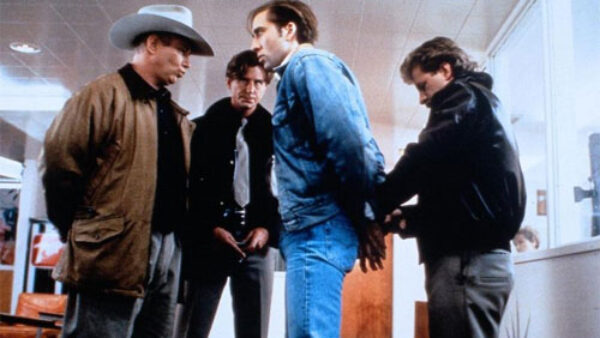 This neo-noir film is the story of a bar owner who mistakenly recognizes a job seeker Michael (Nicolas Cage) as a hitman hired by him to kill his unfaithful wife.
Michael takes full advantage of the situation and gets the money but unknowingly runs into the real hitman, Lyle. The film earned 3 nominations in total at different award functions.
1. Leaving Las Vegas (1995)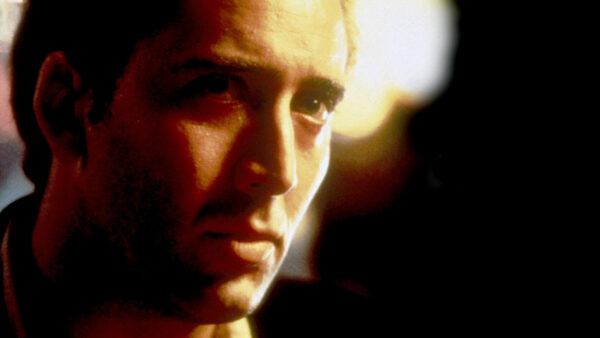 This romantic drama is the story of an alcoholic screenwriter Ben Sanderson (Nicolas Cage) who after losing everything in his life arrives in Las Vegas to drink himself to death. While there, he develops a relationship with a prostitute Sera which forms the center of the film.
John O'Brien, the writer of the novel on which the film is based, was himself an alcoholic and committed suicide at the age of 33, a couple of weeks after discovering that his story would be made into a motion picture.
Cage got genuinely drunk to play an alcoholic for the movie. The film earned him 13 awards in the category of the best actor at various award functions including one Oscar for best actor in a leading role.
Honorable Mentions
We can't resist mentioning these epic performances of Nicolas Cage as well:
Moonstruck (1987)
Peggy Sue Got Married (1986)
World Trade Center (2006)
Did we miss any of the best Nicolas Cage movies on our list? Please let us know in the comments below!