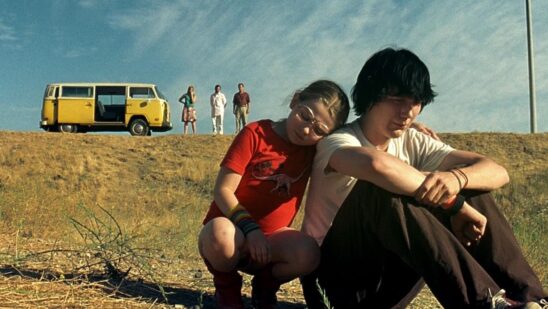 A dark comedy or black comedy is a sub-genre of comedy and satire which deals with otherwise serious and solemn subjects of life and addresses them in a light humorous way. This genre of movies is much loved and popular among movie junkies. We today have compiled a list of the 15 best black comedy movies of all time that deserve a watch:
15. Heathers (1988)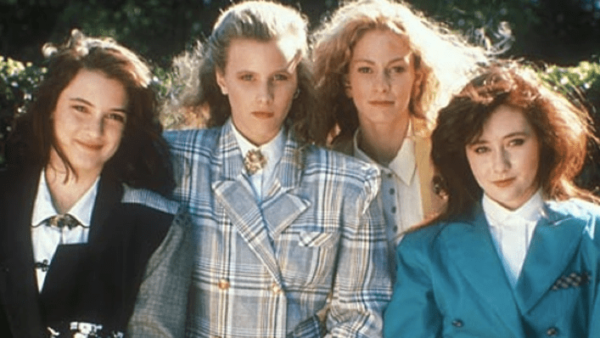 Heathers is a black comedy film about a girl named Veronica. She is one of the most popular girls in her High School with three best friends, all with the same first name: Heathers. Despite being the most popular group in school, they are both feared and hated. Veronica seeks a way out of the whole drama of Heathers when she meets Jason, he mesmerizes Veronica.
Veronica's hatred for Heather and love for Jason lead to a twisted cycle of murder, hate, and revenge.
14. Fight Club (1999)
Fight Club is an American movie based on a novel of the same name by American novelist, Chuck Palahniuk. It is about an insomniac salesman who finds a way to let his frustrations out. By forming a shocking new therapy group he calls 'Fight Club', he then initiates something he never intended to do.
The club becomes popular and more and more people start joining him to let their frustrations out by fighting each other. Soon this becomes a countrywide phenomenon and results in destructive and untamable Project Mayhem which he himself doesn't seem to stop.
Both Brad Pitt and Edward Norton gave memorable performances in the film. It's a must-watch for any action fan.
13. Lock, Stock & Two Smoking Barrels (1998)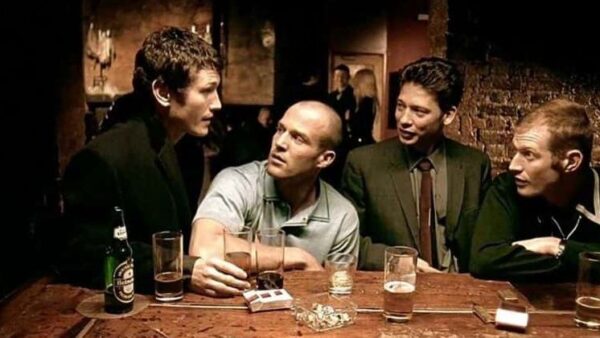 Lock, Stock, and Two Smoking Barrels is a British crime film directed by Guy Ritchie about four of London's working-class lads who find themselves heavily in debt after putting high stakes in a card game. Now they have one week to gather half a million pounds.
This leads them to swim in dangerous waters that a sensible man would never dare to swim in. To pay off their high debts, they just may have to rob the biggest drug dealer in town.
12. Pulp Fiction (1994)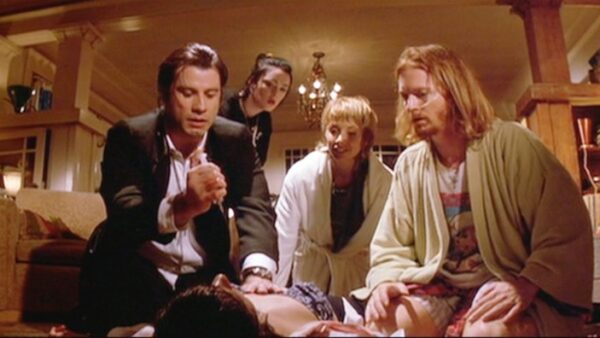 Jules Winnfield (portrayed by Samuel L. Jackson) and Vincent Vega (portrayed by John Travolta) are employed by Marsellus Wallace to retrieve a suitcase stolen from him. Vincent is to take Wallace's wife out after Wallace himself has left the city. In another storyline, Butch Coolidge is a boxer who is paid by Wallace to lose his next game. These seemingly unrelated characters get woven into a complicated web of murder, theft, and funny bizarre incidents.
Pulp Fiction has a feeling of violent intensity and dark humor to it which makes the movie stand out from most other black comedy movies out there.
11. Sweeney Todd: The Demon Barber of Fleet Street (2007)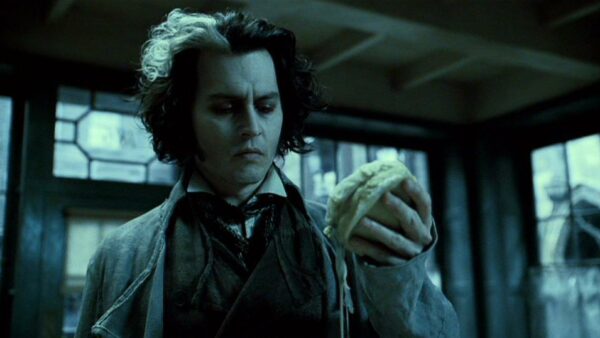 Sweeny Todd: The Demon Barber of Fleet Street is an adaptation of Stephen Sondheim and Hugh Wheeler's musical starring Johnny Depp, Alan Rickman, and Helena Bonham Carter. The story revolves around Benjamin Barker who is deeply in love and happily married to lovely Lucy. Benjamin and Lucy have a child named Johanna.
A corrupt Judge Turnip finds Lucy attractive and tries to take her away from Benjamin by accusing him of crimes he didn't commit. He manages to get him exiled and gets the custody of both Lucy and Johanna and abuses Lucy to his will.
Benjamin comes back fifteen years after his exile under a new identity, Sweeny Todd, and plans to take revenge against the people involved in ruining his life and taking his beloved Lucy away from him, who had committed suicide by then.
10. In Bruges (2008)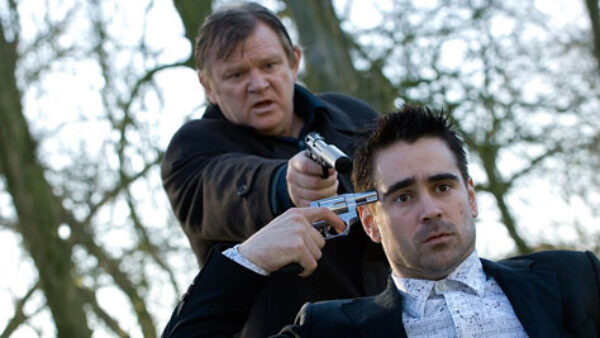 Ray and Ken, two hitmen from London, have orders from their boss Harry to stay in Bruges, a city in Belgium, and keep their heads down to avoid attention due to the innocent bystander's death that happened when they were doing their job. Ray is rather disturbed because it was his first job and he feels haunted by the innocent death.
The death of an innocent child leads to unforeseeable circumstances for both Ken and Ray where one is ordered to kill the other, and in the complicated turns of events, both end up trying to save each other from the determined Harry on their tail.
9. Shaun of the Dead (2004)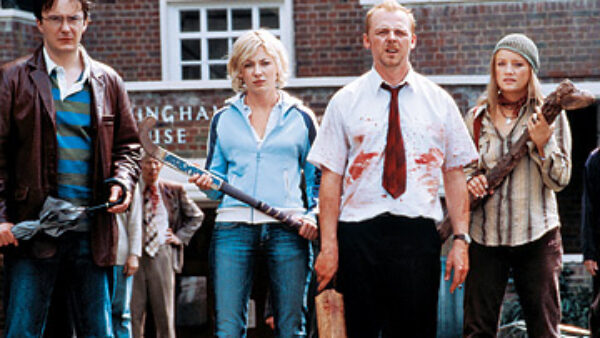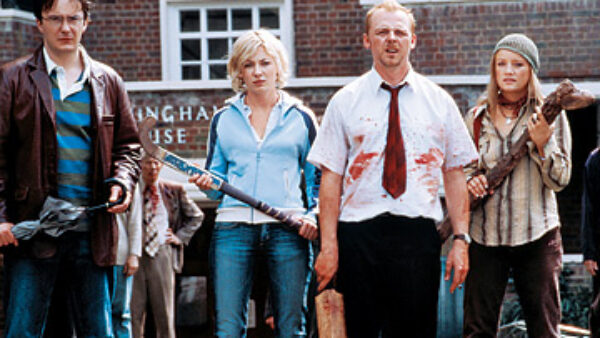 Shaun of the dead is a dark comedy about a man who is trying to bring some order to his life by trying to get his girlfriend back and resolve his differences with his mother.
He is, however, offered a different sort of challenge, something he has never been prepared for. He has to handle the people he, and everyone in his area, thought long to be dead; he has to deal with zombies.
8. Trainspotting (1996)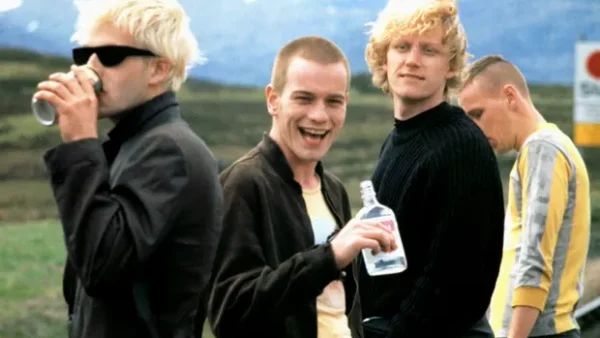 Based on the novel by Scottish novelist Irvine Welsh, Trainspotting is a dark comedy movie about Mark Renton, a rent boy, and a heroin addict, who tries to live a better life by giving up drugs despite peer pressure and addiction.
Mark goes through a tough life, lands himself in jail, and goes through the struggle of living a life of sobriety and away from the shadows of his past, but the past is hard to give up on and a series of events create problems for him due to his bad company and deeds of the past.
7. The Big Lebowski (1998)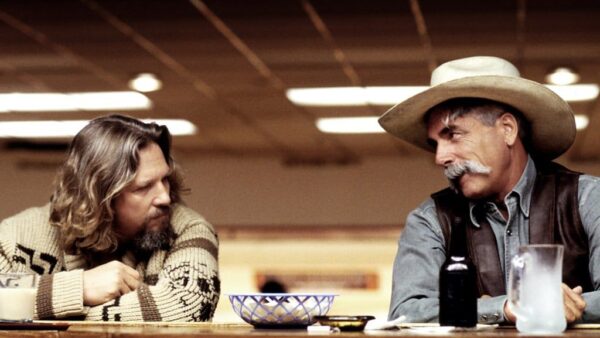 When Jeff Lebowski, commonly known as "The Dude", is mistaken as his millionaire namesake, Jeffrey Lebowski, the unemployed slacker, and a passionate bowler finds himself in the middle of the meddling of million-dollar transactions over a ransom-based kidnap.
This goes horribly wrong for the Dude and he struggles to come out of the mess he accidentally landed in.
6. Little Miss Sunshine (2006)
The result of the directional debut of Jonathan Dayton and Valerie Faris, man, and wife by marriage, "Little Miss Sunshine" made quite a point at both the box office and in the books of critics. It depicts a family resolute to see their daughter to the finals of a beauty contest being held at Redondo Beach, California.
The family finds out that they need each other's support during the trip and although the trip costs them a fortune and the chances of Little Miss Sunshine winning near zero, the trip comes out to be a catalyst needed to bond the family together.
5. Life of Brian (1979)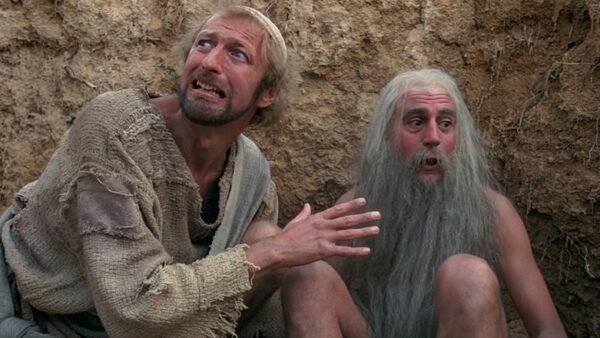 Monty Python's Life of Brian is a black comedy about a boy named Brian whose born in a stable near the home where Jesus was born and finds himself being mistaken for Messiah.
The movie addressed some very controversial topics and drew a lot of attention from many religious groups in the form of a ban and accusations of blasphemy. Due to its controversial and dark humor and its political satire on revolutionary groups of that time, the ninety-four-minute movie found a good place at the box office.
4. Snatch (2000)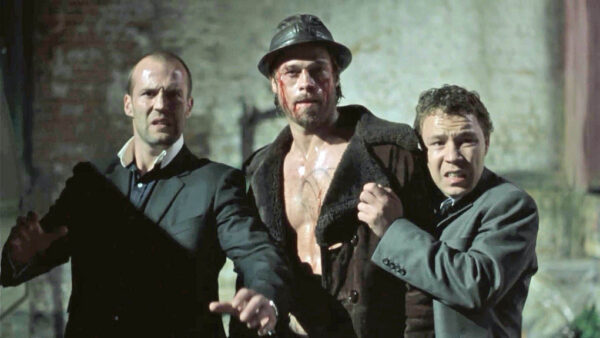 Directed by a British director, Guy Ritchie, Snatch is a great comedy film with a plot mostly revolving around a stolen diamond. The search for the stolen diamond brings a lot of interesting characters like an Irish traveler, a Russian criminal, incompetent robbers, boxing promoters, and lucky jewelers together in a complicated net of greed and crime.
The quest for an 84-carat diamond and the desire to be freed of the clutches of gangsters brings about an interesting and amusing tale of crime and treasure hunt.
3. Fargo (1996)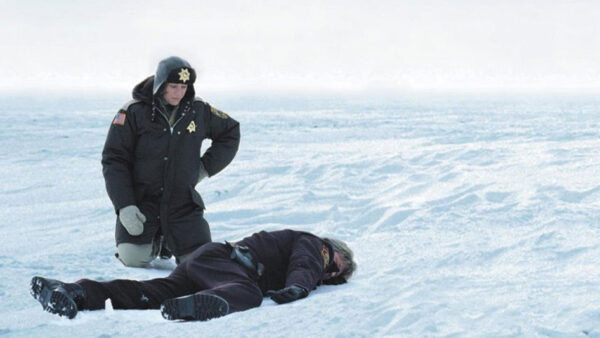 Jerry Lundegard, an automobile salesman, plays a risky game when he travels to Fargo, North Dakota, and takes on two men to kidnap his own wife for ransom. His schemes result in unplanned and unwanted multiple deaths. Marge Gunderson, a pregnant police officer, tries to cut through the case despite being seven months pregnant.
The determination of this pregnant police officer unveils the mystery of multiple deaths in a classy way. The story of the movie is based on actual events that took place in 1987 in Minnesota.
2. American Beauty (1999)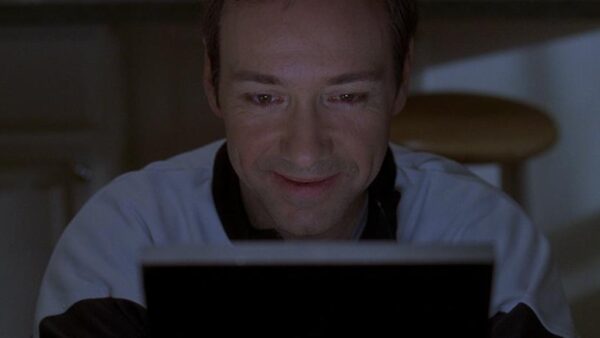 Sam Mendes' American Beauty is a satire on a common middle-class American's idea about life, personal satisfaction, and beauty. The movie explores sexuality, beauty, love, and redemption in a unique satirical way that despite not being dedicatedly humorous in nature, somehow is quite rejoiceful.
The story revolves around a middle-class man Lester Burnham (portrayed by Kevin Spacey), who gets physically attracted to his daughter's teenage best friend named Angela. Later, their choices, insecurities, sexual frustration, guilt, and sanctification lead them to unwanted and distasteful circumstances for both them and the people around them.
1. Dr. Strangelove (1964)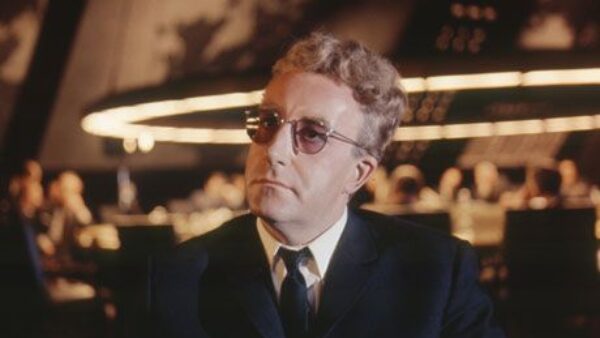 Dr. Strangelove is a brilliant satire on the nuclear scare of the Cold War. The story of Dr. Strangelove or: How I Learned to Stop Worrying and Love the Bomb is about a crazy military general who tries to start a nuclear war. With the threat of a "doomsday device" looming over their heads and the tension and struggle of war pressurizing them to take extreme measures, politicians and military generals sit together to avoid what might be the cruelest and the deadliest holocaust in history.
The movie satirically grasps and elaborates on the horrors of nuclear war and what terror it might bring if it is not put to an end. It is considered one of the best black comedy movies ever.
Honorable Mentions
This list cannot be completed without honoring these names:
God Bless America (2011)
Groundhog Day (1993)
Kind Hearts And Coronets (1949)
The Green Butchers (2003)
Did we miss any title in our list of the best black comedy movies of all time? Which are your favorite black comedy films? Feel free to leave a comment below!