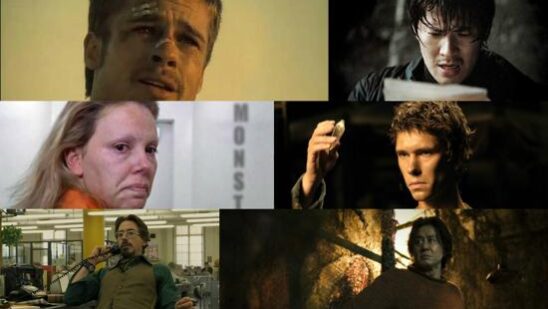 Deep down, everyone is fascinated by serial killers. We want to know what makes them do it, how they could feel no remorse for what they have done, and why they don't value other people's lives. This fascination makes films about serial killers very popular as it gives a chance to get inside the mind of a killer. The mystifying point about most serial killer films is not merely who the murderer is, but also what are the main motives behind their killings. Generally, these films follow a 'detective' v/s 'psychopath' pattern. The best serial killer movies list that we have compiled doesn't include any horror or slasher movies and instead comprises mostly of those movies that involve a social criminal who is a human himself not having any supernatural powers:
15. Henry: Portrait of a Serial Killer (1986)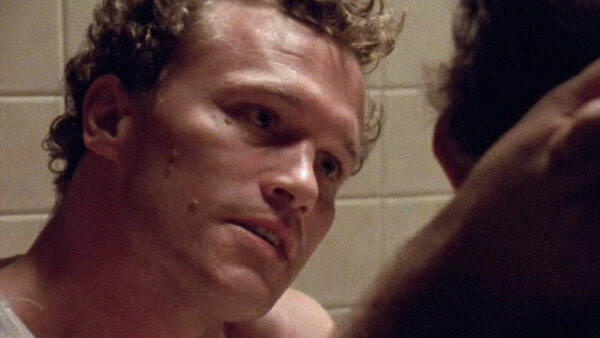 This John McNaughton's film is loosely based on the true story of a serial killer named Henry Lee Lucas also known as 'The Confession Killer', played by 'Michael Rooker', who was convicted of murder in 11 different cases having initially claimed to have killed over 60 people, and his prison buddy Otis played by Tom Towles.
The film was made with a budget of a mere $110,000 and shot with a 16 mm.
14. Monster (2003)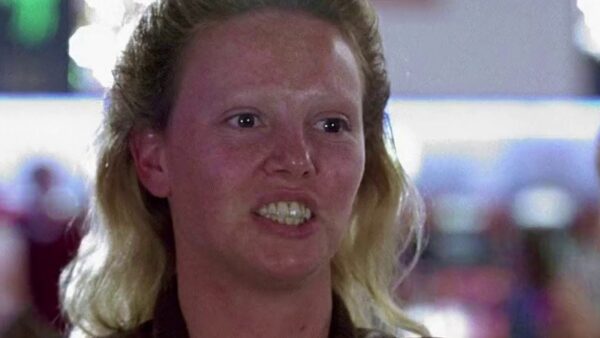 The film directed by 'Patty Jenkins' is another of those movies that are based on a true story of a serial killer, namely Aileen Wuornos, a prostitute turned assassin.
The film saw a strong, powerful, and disturbing performance of the South African-born beauty queen Charlize Theron portraying a very odd role of a relentless and inhumane killer for which she won a Golden Globe and an Academy Award for Best Leading Actress and many other accolades.
13. I Saw the Devil (2010)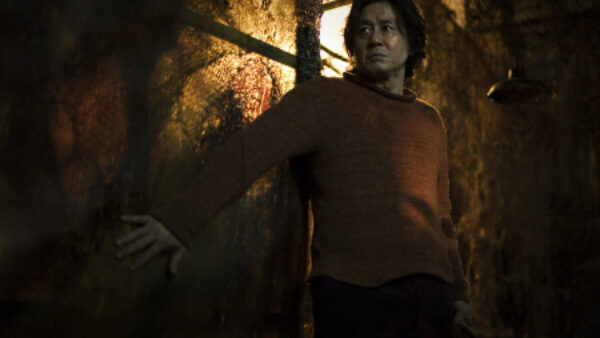 South Korean cinema also keeps producing some riveting films, with Kim Ji-Woon's this film being one of them.
This carefully structured and filmed movie tells the story of a serial killer Jang Kyung-Chul played by 'Choi Min-sik' who mercilessly kills people ranging from young women to even children, and is later on pursued by one of his victim's vengeful fiance who wants an eye for an eye.
12. Frenzy (1972)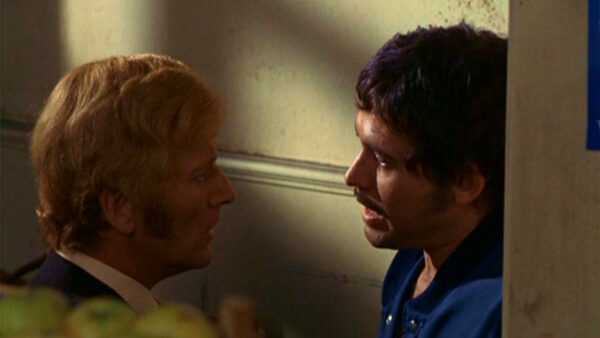 Alfred Hitchcock is a legend when it comes to murder movies receiving more unmatchable popularity in this genre than any other director in cinematic history.
This British film, about a sex killer in London who rapes and then murders women with a necktie, is considered his last great film before his death. The role of serial killer Robert Rusk is played by Barry Foster. The film received four Golden Globe nominations but won none.
11. Zodiac (2007)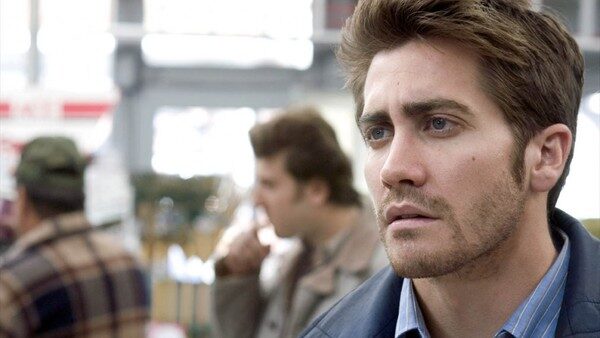 This David Fincher mystery thriller film is loosely based on the true story of a manhunt of a San Francisco serial killer known as 'Zodiac' who played with the police by handing them some bizarre clues via mailing letters and ciphers to newspapers.
The killer's identity remains unknown to this date and the case remains the most infamous unsolved criminal case in San Francisco.
10. Perfume: The Story of a Murderer (2006)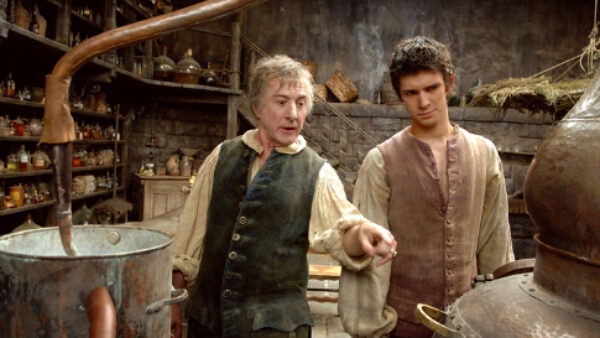 This German thriller film, directed by Tom Tykwer tells the story of a murderer Jean-Baptiste Grenouille, played by Ben Whishaw, who kills young women in order to capture their scent believing that this will lead him in making the best perfume in the world.
In the end, he does succeed, but at the expense of some brutally murdered women which sends a colossal terror amongst all the other people in the surroundings.
9. Peeping Tom (1960)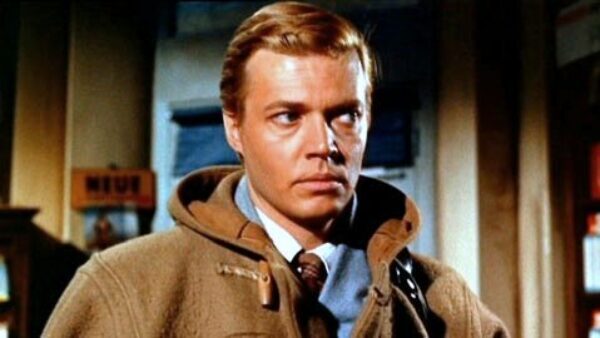 This British disturbing film which effectively destroyed the career of the director Michael Powell in the UK due to its controversial subject and harsh reception, tells the story of a psychopathic killer Mark Lewis, played by 'Carl Boehm,' who is obsessed with fear and kills women in order to capture their last moments of terror and their behavior in the fearsome state before death.
In later years, the film was re-evaluated as a masterpiece.
8. Badlands (1973)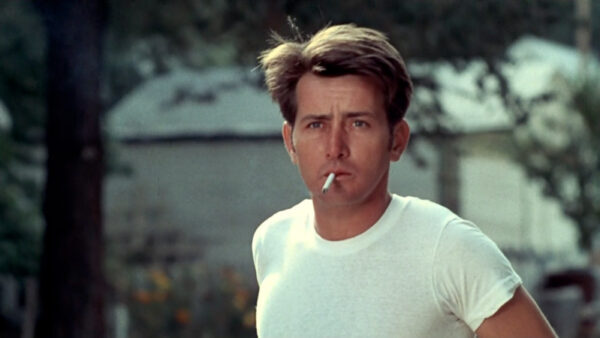 The script of this Terrence Malick crime film is loosely based on the murder spree of Charles Starkweather and his girlfriend, Caril Ann Fugate in 1958.
The film stars Martin Sheen and Sissy Spacek as Kit and Holly, the teenage lovers who commit a series of murders in South Dakota Badlands while being on the run after killing Holly's father.
7. Memories of Murder (2003)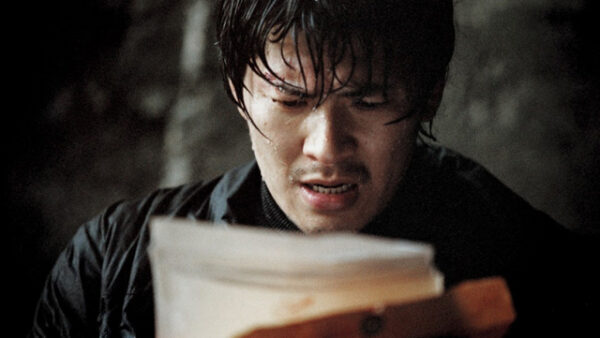 This crime-drama film, directed by Bong Joon-ho and based on the true story of the country's first known serial murders, is the second South Korean film to make it to our list.
The story follows the pursuit of the, seemingly serial killer, by the two brutal and inexperienced detectives, who remain unsuccessful despite their best possible efforts and the case remains unsolved.
6. LA Confidential (1997)
This neo-noir film, directed by 'Curtis Hanson', is based on the novel of the same name that shows the story of three very different sorts of LAPD officers, played by Russell Crowe, Guy Pearce, and Kevin Spacey, each having their own methodology and attitude towards solving a series of murders intersecting corrupt policemen and Hollywood celebrity in the '50s around Los Angeles.
The film won 2 Oscars and 3 Golden Globes including the Golden Globe for Best Motion Picture-Drama. It is currently among the top 100 movies on the IMDB top 250 list.
5. M (1931)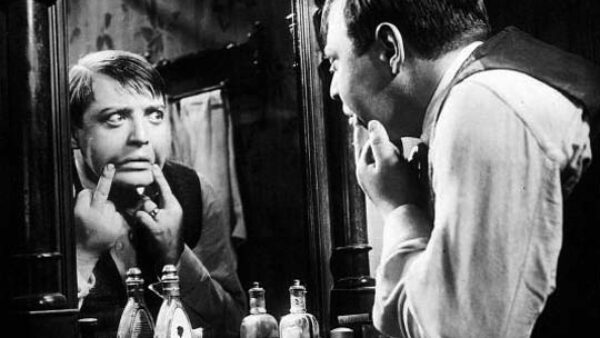 This German film by Fritz Lang starring Peter Lorre as a merciless assassin is arguably the greatest serial killer film of its era. It tells the story of a child killer in Berlin who has sent a tremendous amount of fear into the hearts of the people of most parents.
The local police are in a state of desperation in order to hunt down the murderer which disturbs and disrupts the normal criminals of the city, and as a result, they join forces with the police for the manhunt.
4. No Country for Old Men (2007)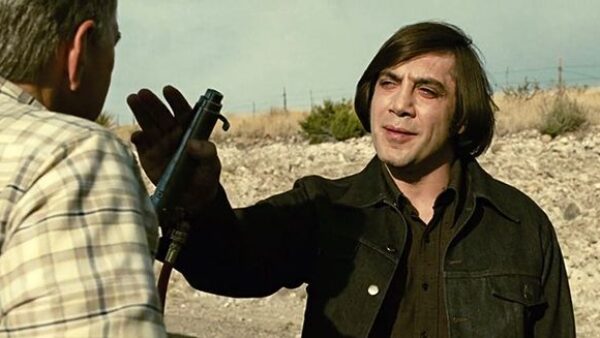 This neo-Western thriller co-directed by the Coen brothers, Joel and Ethan, is a different sort of a serial killer film in which a highly dangerous sociopath Anton Chigurh, played by Javier Bardem, who apparently kills for no particular reason at all, chases another tough guy Llewelyn Moss, played by Josh Brolin, who has taken away his money.
The film won four Oscars including Academy Award for Best Picture. Javier Bardem's act in this film is considered one of the best ever in a negative role.
3. The Silence of The Lambs (1991)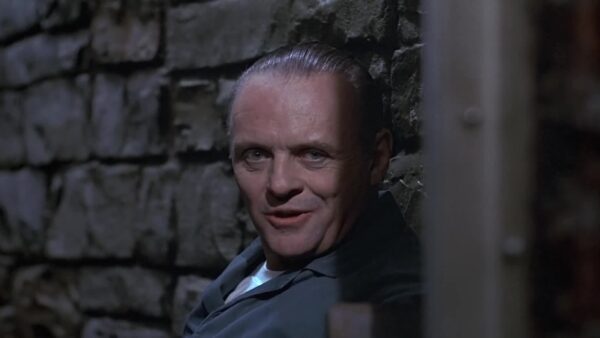 Hannibal Lecter and Buffalo Bill are considered one of the most fearsome villain characters of all time in Hollywood sending shivers down the spines of even the toughest of moviegoers.
Jonathan Demme's epic thriller portrays the story of a young female FBI cadet, played by Jodie Foster, who seeks the help of an imprisoned cunning criminal Dr. Hannibal, in an attempt to find another ruthless serial killer nicknamed 'Buffalo Bill', played by Scott Glen, who skins his victims.
This film won 8 Oscars including all the big five Academy Awards, becoming only the third movie ever to achieve that feat.
2. Psycho (1960)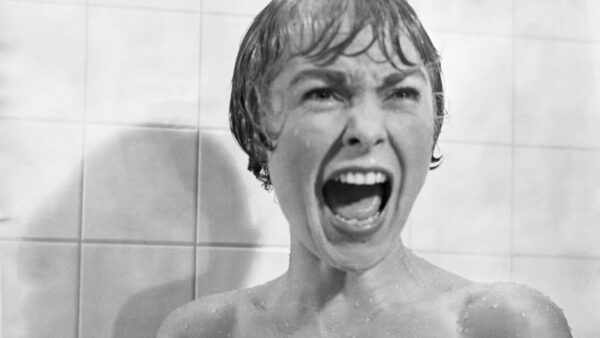 A legendary film by legendary director Alfred Hitchcock tells the horrific story of Norman Bates, played by Anthony Perkins, a killer who develops a split personality so that he can erase the crime from his mind.
The movie is thoroughly a roller coaster ride that keeps the viewers baffled till the very end about the identity of the actual criminal. It is one of many of Hitchcock's movies about which one can say that it was made ahead of its time.
Nominated for four Oscars, the movie still holds a spot in the top 40's on the IMDB top 250 list.
1. Se7en (1995)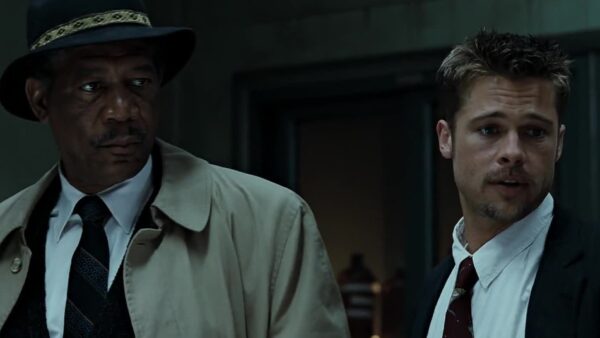 This film holds the status of a revolutionary figure in the serial killer genre. The film stars Brad Pitt as a rookie detective, and Morgan Freeman as a veteran, in the lead roles against a mystical murderer John Doe, played by Kevin Spacey, who kills what he considers sinners and bad factors of society, and after brutally murdering them leaves a word, one of the seven deadly sins each time, around their corpse.
Kevin Spacey was awesome in a cameo role. The film is ranked in the early top 20s on the IMDB top 250 list.
Honorable Mentions
Our list cannot be completed without mentioning these classics also:
Manhunter (1986)
Dirty Harry (1971)
American Psycho (2000)
Sweeney Todd: The Demon Barber of Fleet Street (2007)
Frailty (2001)
What are your favorite serial killer films? Share with us a few names in the comments section below!