As the trailers and marketing attempt to make a buzz around upcoming movies, it is easy to glance at the expectations regarding the movie based on the response of audiences. On several occasions, moviegoers have been totally numb about certain movies only to be blown away after seeing them. Here are a few movies that exceeded expectations:
15. The Hangover (2009)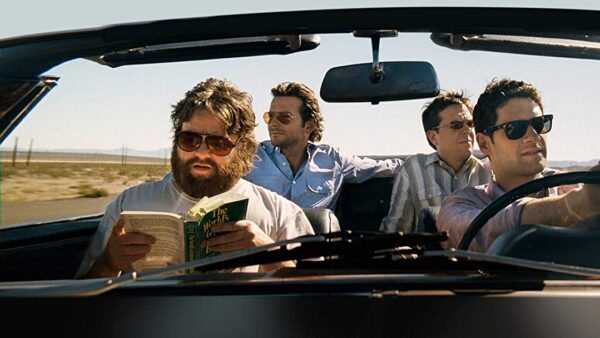 Who could have known that a comedy movie about four friends traveling to Las Vegas and being drunk would result in a bundle of laughs? Keep in mind that this was before Bradley Cooper, Zach Galifianakis, and Ed Helms became certified stars in Hollywood.
With a budget of just $35 million, The Hangover exceeded expectations and earned a whopping $467.5 million at the box office. Upon its release, it became the second-highest-grossing R-rated comedy film in the United States, a record that was previously held by Beverly Hills Cop for nearly 25 years.
14. Kingsman: The Secret Service (2015)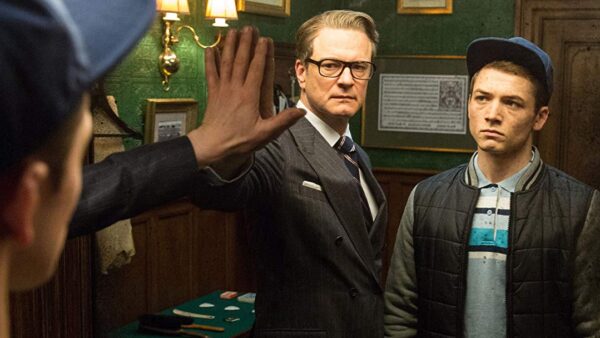 Initially thought to be just another spy flick with comedic elements, Kingsman: The Secret Service turned out to be so much more. Heavily praised for its action sequences, acting performances, dark humor, and score, the movie was undisputedly the best non-superhero comic book movie of 2015.
Above all, the movie turned out to be director Matthew Vaughn's most commercially successful movie earning an impressive amount of $414 million at the box office. The triumphant results of the movie lead to a sequel two years later and a prequel intended to release this year.
13. John Wick (2014)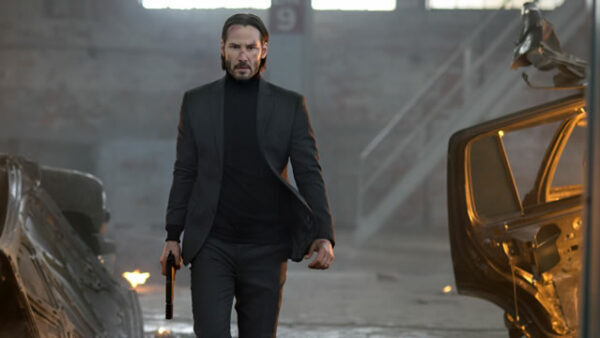 It had been more than a decade since Keanu Reeves starred in the hit films The Matrix and Speed. The actor's star power had been experiencing a decline so none were excited when it was announced that Reeves' upcoming movie would be John Wick.
Moreover, director Chad Stahelski was previously a stuntman and this was his directorial debut so expectations were dead low. However, the unique formula of incorporating guns and kung-fu bestowed the moviegoers with the neo-noir action flick John Wick and the rest is history.
12. Mad Max: Fury Road (2015)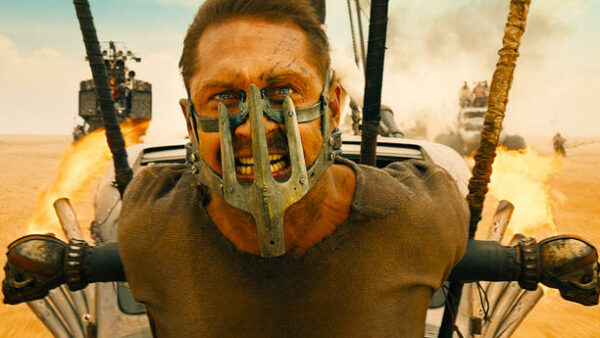 Nominated for ten Academy Awards and winning six, Mad Max: Fury Road was among the most critically-acclaimed movies of the year of its release. Yet the buzz surrounding the movie was hardly impressive. It had been 30 years since the previous installment of the Mad Max franchise had been released and the series had lost its steams.
Furthermore, recasting the starring role in a sequel is always a huge risk. Mel Gibson had portrayed the iconic character of Max Rockatansky three times and when it was announced that Tom Hardy would be replacing him, uncertainty lay ahead. Things only got complicated as the movie had an extremely troubled production. Fortunately, Mad Max: Fury Road became a smash hit.
11. Edge of Tomorrow (2014)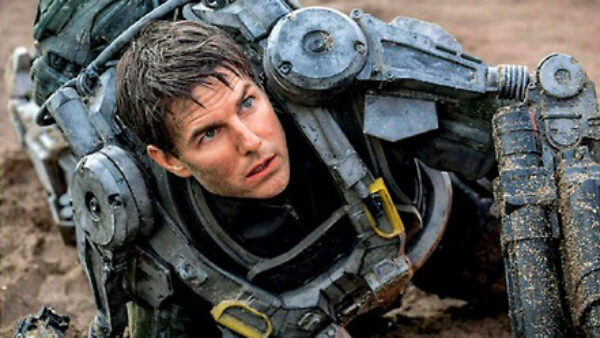 Dismissed as just another action flick starring Tom Cruise, Edge of Tomorrow was being accused of lacking originality. After all, the movie's plot revolved around a time loop and the idea has been overused numerous times by various movies with Groundhog Day being the prime example.
Despite all odds, Edge of Tomorrow was well-received by the critics. The on-screen chemistry between Cruise and Emily Blunt was particularly praised and the movie earned $570.5 million at the box office. Not so surprisingly, a sequel is in development.
10. The Rise of the Planet of the Apes (2011)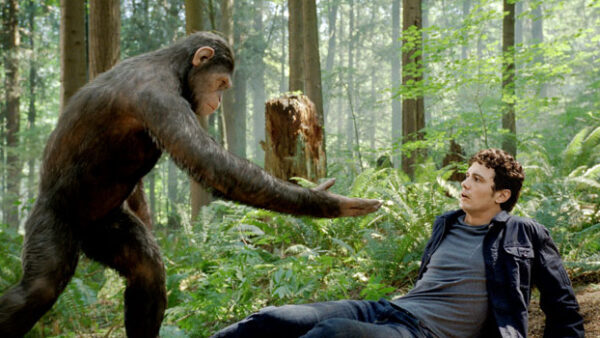 With six movies already released under the banner of Planet of the Apes, moviegoers were quick to judge that Hollywood has run out of ideas. The fact that the previous installment directed by Tim Burton not being remarkable did not help either.
Upon release, The Rise of Planet of the Apes impressed audience members who soon realized that their initial judgment was indeed wrong. The movie was also nominated for the Academy Award for Best Visual Effects but lost to Martin Scorsese's Hugo.
9. The Matrix (1999)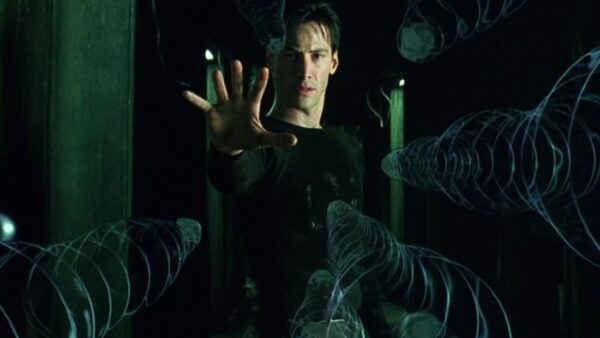 It is no doubt that The Matrix is a sci-fi masterpiece but expectations were not high before its release. First of all, a similar movie with the same plot, same shooting sets, and even by the same studio was released a year prior so most of the audience was under the impression that they will not see something that they had not already been exposed to.
Secondly, Keanu Reeves was not a big star back then. Believe it or not, he was the studio's last choice. The impressive list of actors who were offered the role of Neo includes Leonardo DiCaprio, Brad Pitt, Val Kilmer, and Will Smith yet all of them declined for one reason or the other. Even though Sandra Bullock was offered the role and then-President of Warner Bros. Pictures,  Lorenzo di Bonaventura was even willing to change Neo into a woman had she accepted.
All such setbacks were still not enough to stop The Matrix from being the blockbuster it was. Considered one of the greatest science fiction movies ever made, it put the Wachowski Brothers on the map and made Reeves a huge star.
8. Uncut Gems (2019)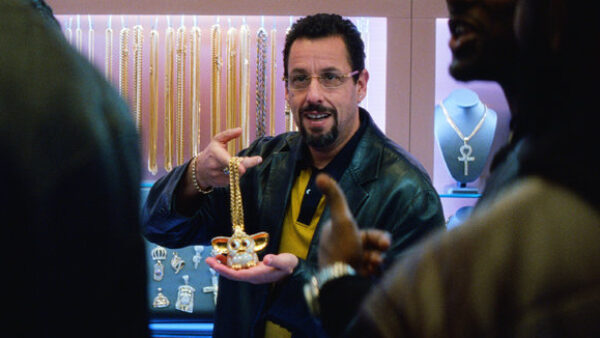 It is no secret that Adam Sandler's career was experiencing a downward spiral for almost a decade. Once the biggest name in Hollywood's comedy scene, the actor had been making terrible choices as far as roles and movies were concerned. As the star of Grown Ups, Grown Ups 2, The Do-Over, Jack and Jill, and The Ridiculous 6, Sandler had cemented an atrocious streak of bad movies.
For obvious reasons, moviegoers were not expecting much from Sandler's Uncut Gems. Much to their astonishment, the actor made an epic comeback with the crime thriller flick. Polished and revered, his performance in the movie has been considered his finest yet and many even predicted that he might be nominated for the Best Actor Oscar.
7. 21 Jump Street (2012)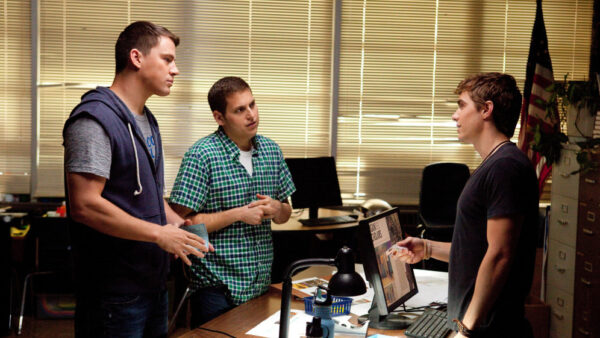 As Hollywood began to viciously rely on remakes and reboots, everyone thought that 21 Jump Street would be just another crappy remake. Based on the Fox show that ran for five seasons, the movie was not at all a typical buddy cop movie.
Starring Jonah Hill and Channing Tatum, the actors deserve a huge round of applause to make the movie stand out on its own. Not only the movie was a spectacular one, but fans of the original Fox show were also in for a treat as well due to Johnny Depp and Peter DeLuise reprising their roles of DEA agents Tom Hanson and Doug Penhall, respectively. 
6. The Lego Movie (2014)
The mere name echoes that the movie is just a gigantic advertising campaign to market Legos among children. Many thought that Hollywood has sunk into a new low with The Lego Movie as the idea seemed unoriginal and purely targeted toward children.
Instead, The Lego Movie was unexpectedly quite a heart-warming tale not only for children but also for adults. With eye-catching animation, a brilliant voice cast, and an amazing storyline with a father-son twist, The Lego Movie not only exceeded expectations but was way different than everyone's first thoughts.
5. Wonder Woman (2015)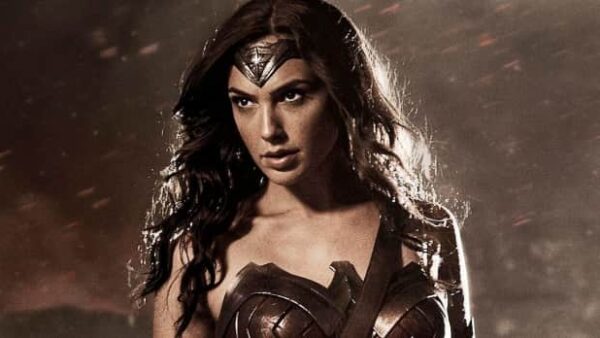 DC Extended Universe had an immensely rough start. Man of Steel was decent at best but Batman v Superman: Dawn of Justice and Suicide Squad were utter disasters. It seemed obvious that DC movies are victims of terrible writing and nightmarish productions so expectations for Wonder Woman were not at all high.
In fact, before the movie's release, news erupted that one studio insider claimed that the film was an unwatchable mess. Despite the bad press and less buzz surrounding the movie, Wonder Woman turned out to be DC Extended Universe's very first (and desperately needed) hit.
4. The Breakfast Club (1985)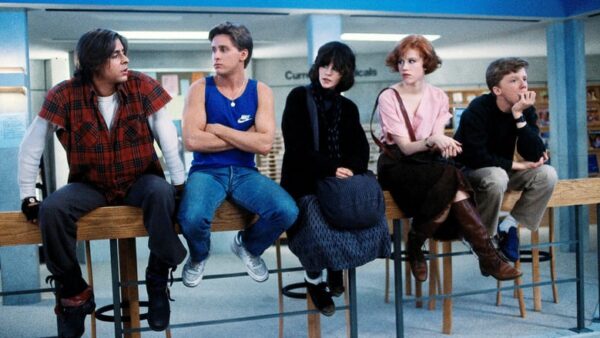 Even studio executives did not have high hopes for The Breakfast Club. Teen movies at the time and even now are bound to have nudity and raunchy scenes to at least hope that they would be successful but The Breakfast Club had none. The entire movie mostly took place in a school's library and showed five students in detention.
Additionally, director John Hughes was not a big name yet as he had only one film under his belt at the time. Even moviegoers were not excited about seeing a movie revolving around a brain, a beauty, a jock, a rebel, and a recluse. Despite the mediocre plot and Hughes' lack of experience, The Breakfast Club became one of the quintessential movies of the 1980s.
3. Star Trek (2009)
The rebooted Star Trek just was not grabbing enough buzz before its release. In 2009, the majority of moviegoers were occupied by either Avatar or Harry Potter and the Half-Blood Prince movie so Star Trek was left in the dark. Moreover, it was rookie director J. J. Abrams' second movie.
Upon its release, Star Trek blew away critics and fans alike. Nominated for four Academy Awards, the movie won one for Best Makeup and Hairstyling. Above all, director Abrams was deservingly credited for bringing a dead franchise back to life.
2. Batman Begins (2005)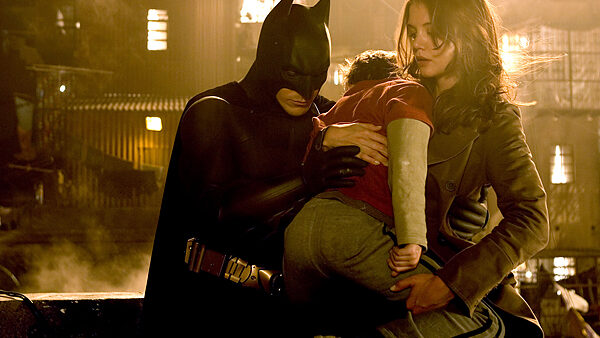 Following the disappointing Batman Forever in 1995 and the disastrous Batman & Robin in 1997, the crime-fighting superhero had fallen from his pedestal and the franchise had received a lethal blow. With Christopher Nolan in the director's chair, Batman was about to make a return in 2005 but the magic had faded due to the previous two movies.
Once Batman Begins was released, superhero fans and even casual moviegoers could not help themselves from being impressed. Making his long-awaited return to the silver screen after 8 years, the Caped Crusader proved that he was here to stay. Thanks to Nolan, Batman not only made a triumphant return but also redefined the superhero genre by incorporating a sense of realism.
1. The Dark Knight (2008)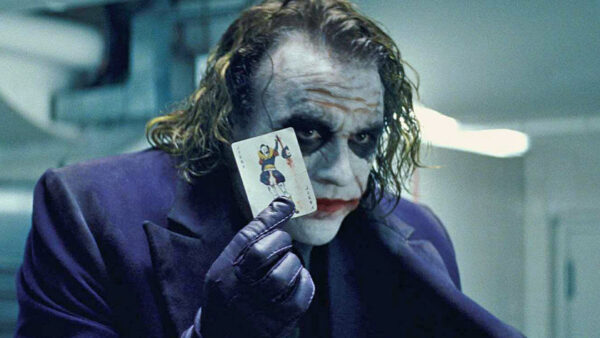 After the success of Batman Begins, director Christopher Nolan tried to surpass the movie with the sequel. However, there were stormy clouds on the horizon. Once Australian actor Heath Ledger was announced as the Joker, long-time Batman fans were absolutely disgusted and demanded a more versatile actor for the role.
The backlash did not halt Nolan from presenting his superhero masterpiece to the world. The Dark Knight exceeded expectations and went on to win two Academy Awards but most importantly, it was successfully able to convince the film industry that superheroes surely can be an integral part of cinema as long as they have a serious tone accompanied by a realistic approach.
Honorable Mentions
We cannot resist mentioning some of the great movies which exceeded expectations as well:
District 9 (2009)
Die Hard (1988)
It (2017)
Hope you enjoyed reading our list of movies that exceeded expectations. Feel free to share your views in the comments below!