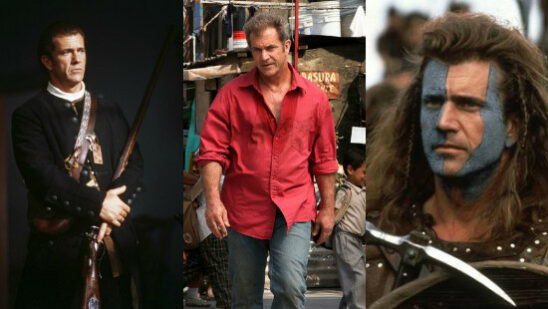 The New York-born American actor and producer, Mel Colm-Cille Gerard Gibson, moved to Australia with his parents at the age of 12. Gibson initiated his career by learning the art of acting from the Australian National Institute of Dramatic Art and soon started a production company by the name of Icon Entertainment. His acting career rose to new heights after his lead role in World War 1 drama Gallipoli. He has been part of many successful movies since then, having produced some of his own commendable works too. Here is a list of the 15 best Mel Gibson movies of all time:
15. The Beaver (2011)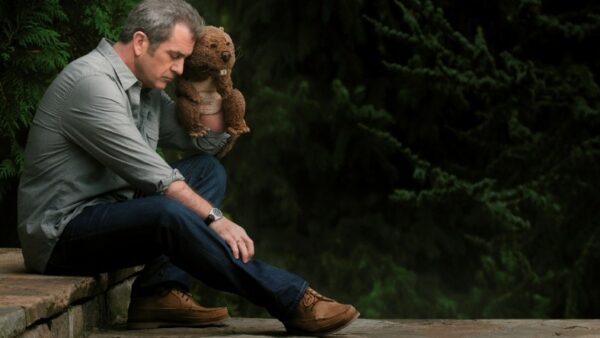 Directed by Jodie Foster, the lead actress herself, this drama genre movie is a story of a depressed husband. Walter Black, played by Mel Gibson, is a father of two and has fallen into chronic depression.
He is kicked out of the house by his wife and even attempts suicide but is unsuccessful. Walter stops talking completely. He communicates through a beaver puppet he has bought, which slowly unfolds his story behind the sadness.
14. The Patriot (2000)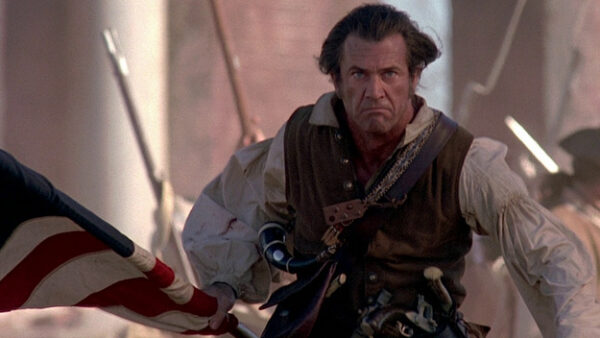 Roland Emmerich, the German director chose his cast extremely well. The stern-looking Mel Gibson is shown as a French-Indian war hero who now lives peacefully with his family on a plantation.
Set in 1776, during the American Revolution, when a British Colonel murders his son and burns down his home, Benjamin Martin (Mel Gibson) is forced to revert back to the life he has left behind fighting on the front lines of the war.
He now has to protect his family and also lead the cause when his hometown South Carolina decides to join the rebellion against the British. It is an emotional and engaging story, especially for the American patriots. The movie was nominated for three Oscars in the Best Music, Sound, and Cinematography categories.
13. We Were Soldiers (2002)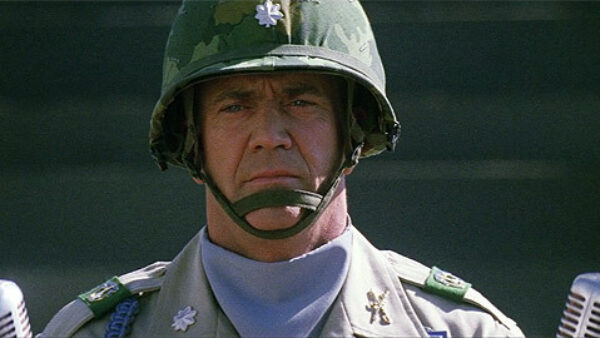 Randall Wallace's directed drama, which runs for more than 2 hours, is based on a best-seller book written by retired general Harold G. Moore. The movie is an account of the first great land battle between American and North Vietnamese troops in 1965.
The perfect soldier actor, Mel Gibson, once again takes the lead role and plays the younger version of Harold G. Moore, leading his battalion into the 'valley of death'.
Like all American war movies, it shows their forces outnumbered and in dire circumstances only to give it their all and come out victorious. The movie focuses on Col. Moore and Maj. Plumley throughout the battle also relates to the wives and families of the soldiers back home.
12. Maverick (1994)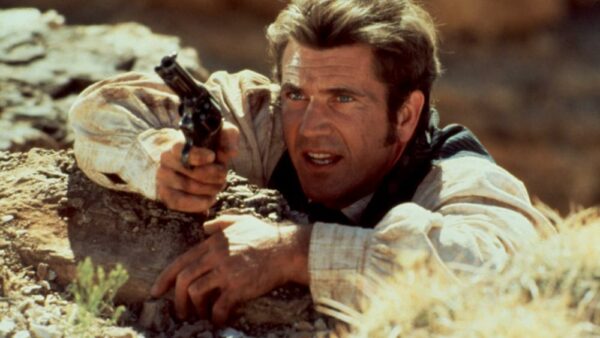 Maverick is based on a character from a 1950s TV program named James Garner. Played by Mel Gibson, Bret Maverick is a gambler known for conning. Bret needs three thousand dollars to enter a winner takes all poker tournament.
The treacherous Maverick gets the better of two women in a preliminary card game to get the entry money for the big pay-off tournament. He later joins hands with one of them and also has to deal with James Garner, a marshal on his tail. This comedy venture directed by Richard Donner received good ratings from critics and grossed over $183 million at the box office.
11. The Man Without a Face (1993)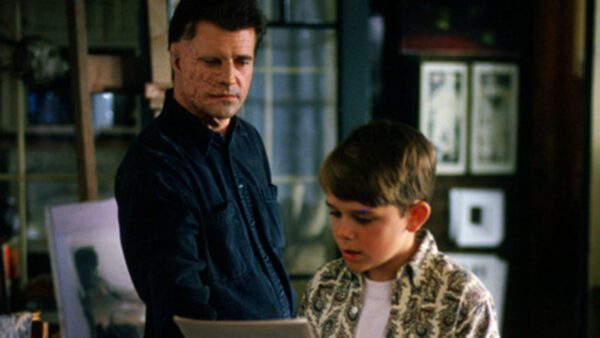 This movie not only stars Mel Gibson in the lead role but is directed by the talented man himself. Based on a novel by Isabelle Holland, this drama movie is a story of an orphan named Chuck who wants to join the military academy, just like his father. However, Chuck does not match the high standards of grades required by the academy.
Chuck decides to take help from a man with a disfigured face, a former teacher involved in a car accident, and living his life as a recluse since then. As Justin McLoed (Mel Gibson) helps Chuck prepare for the tests, they develop a bond, and Chuck learns the truth behind the tragedy that has made Justin this way.
10. Ransom (1996)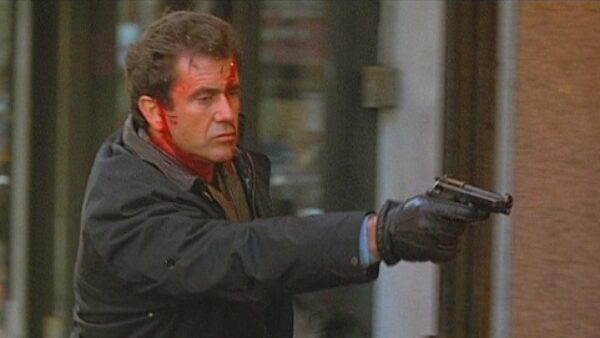 Better suited to serious roles, the American actor Mel Gibson plays the role of a millionaire, Tom Mullen, whose son is kidnapped. Initially trying to cooperate with the police, FBI, and the kidnapper, something goes wrong in the drop, and the kidnapper asks for the money again.
Having learned how to deal with a strong hand on his way to earning big, Mullen decides to take the game to the kidnapper. Instead of paying the ransom, he publicly announces the amount as a bounty on the kidnapper. Mel Gibson's on-screen performance was commendable, getting him nominated for a Golden Globe award.
9. Signs (2002)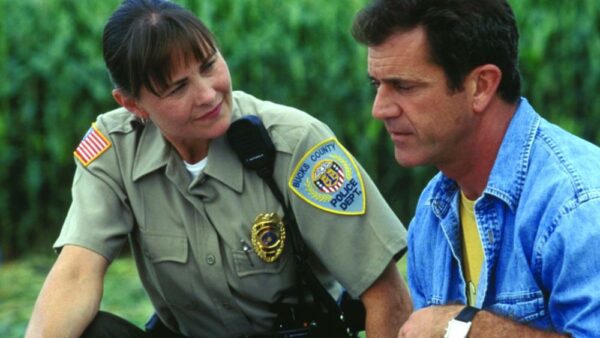 This movie is the work of M. Night Shyamalan, an Indian-American film director, and screenwriter. Signs is a sci-fi thriller – something that Shyamalan does best. The story revolves around a used-to-be priest Graham Hess (Mel Gibson), who lives with his brother and two children on a farm.
The plot is a simple appearance of crop circles and an underlying ominous feeling they generate. Shyamalan uses simple everyday acts with a hint of supernatural that keeps the viewer's attention focused.
8. Hamlet (1990)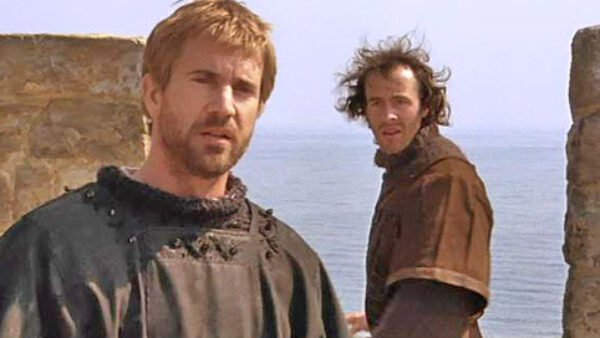 Directed by Italian Franco Zeffirelli, Hamlet is a recreation of Shakespeare's classic play. The basic theme of the drama is vengeance. Prince of Denmark, Hamlet, upon returning from his father's death learns that his uncle has taken the throne and married his mother.
But when his father's ghost reveals that it was his uncle Claudius, who murdered him, Hamlet plans to avenge his father's death. The lead character Hamlet is played by the renowned actor Mel Gibson. The movie was nominated for two Oscars in Best Art Direction and Best Costume Design categories.
7. Get the Gringo (2012)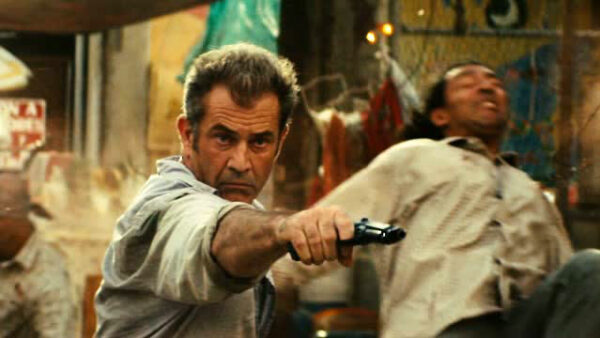 This time, Mel Gibson fills the shoes of a criminal character who is arrested and ends up in a Mexican prison. It is a rough place and the Driver (Mel Gibson) needs an aide to survive in the prison. His aide, who helps him survive, is ironically a ten-year-old boy.
Playing the bad guy is not common for Mel Gibson and he does a decent job. The movie received positive feedback from critics. Apart from being the lead character, Mel Gibson is also one of the writers for this crime action venture.
6. The Bounty (1984)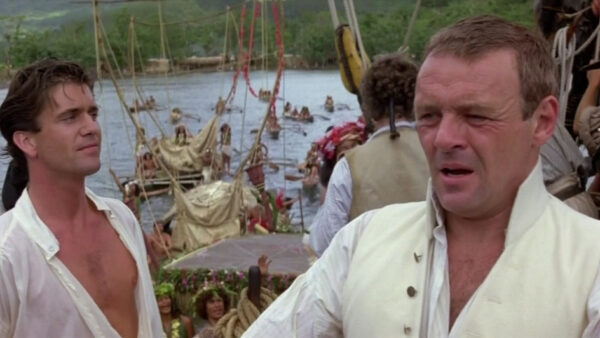 Based on Richard Hough's book, The Bounty is one of the adventures of the character Lieutenant Bligh (Anthony Hopkins), who often features in Houghs' books. This time, Bligh is incriminated for being the cause of mutiny on board the ship named Bounty. Bligh recounts the tale in which Fletcher Christian (Mel Gibson) was recruited to serve as a Master's mate.
Bligh's sadistic and insensitive attitude means he is unpopular while Fletcher has a different desire, fueled by his love for a woman – he wants to return to Tahiti for her. Fletcher instigates a mutiny and provides lifeboats for Bligh and his followers to leave the ship.
From here on, the movie narrates two stories; Bligh's struggle as he makes his way to the Dutch port of Coupang and Fletcher's journey to Pitcairn Island, accompanied by his love Mauatua.
5. Lethal Weapon (1987)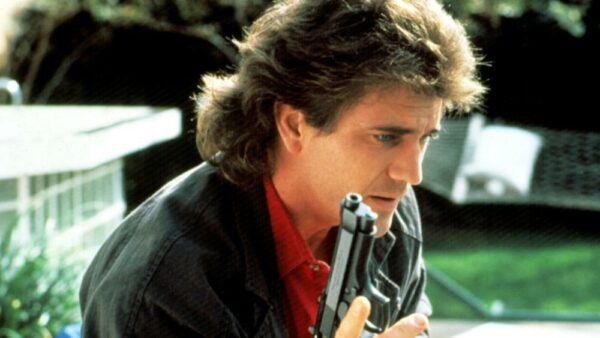 For all hardcore action fans out there, this movie is highly recommended! The storyline of the movie is simple enough, two unorthodox cops are paired together and they bust a drug-smuggling gang. One of these cops is Martin Riggs (Mel Gibson), who has a suicidal streak, which suits his reckless action and goes with the storyline.
The rough-haired, sloppy-dressed Riggs and the veteran Martaugh soon develop a bond as the car chases, explosions, and shootouts continue rolling for 110 minutes. This crime thriller directed by Richard Donner has one Academy Award nomination in the Best Sound category.
4. The Year of Living Dangerously (1982)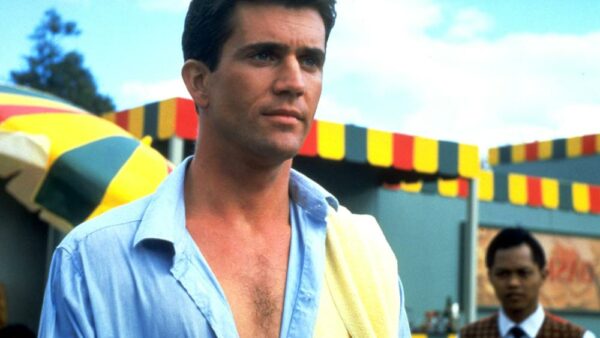 Adaption of the novel written by Australian author Christopher Koch, this movie is set in Indonesia around the time when political turmoil was on the cards. It shows an Australian journalist Guy Hamilton, played by a very young Mel Gibson, who sets foot in Indonesia as a foreign correspondent but is not yet familiar with the ropes.
A half-dwarf named Billy Kwan, who knows everyone and has roots deep inside the country, helps Guy around, getting him connected with important people who feed him useful information. One of them is a British attaché named Jill, played by the beautiful Sigourney Weaver, with whom Guy has an affair.
The guy is faced with ethical dilemmas when political turmoil and problems in his relationship force him to make tough decisions. The Academy Award for Best Actor is deservedly won by Billy Kwan. Plot twister Billy Kwan is played by a woman named Linda Hunt. Outstanding performance to say the least.
3. Gallipoli (1981)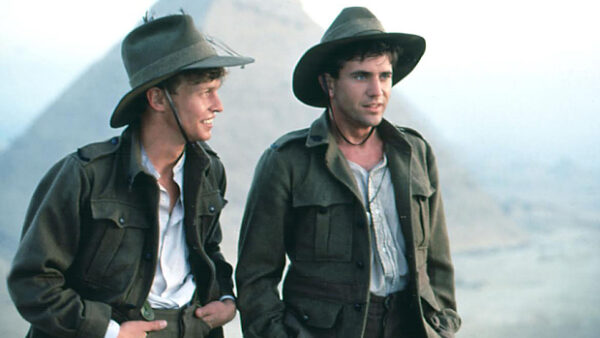 Gallipoli is a war drama. And yet somehow, it speaks against the war. It shows the brutality, and the consequences of war and thus speaks volumes against the war. Peter Weir's writing and direction is a touching tale of two young Australians, Mark Lee, and Mel Gibson as Archy and Frank respectively, who travel to Perth to join the military.
They were sent to Turkey soon after their training to participate in one of the bloodiest battles of World War 1, the Battle of Canakkale. The movie is highly rated by all critics and fans alike and received many awards from the Australian film industry.
2. Braveheart (1995)
The lead actor and director for this movie, Mel Gibson has outdone himself with this biopic. Set in the thirteenth century, Mel Gibson dons the role of a Scottish war hero William Wallace, who led an amateur army against the English Monarch Edward I. The movie is driven by emotions of love and patriotism.
William Wallace had lost many family members to the cause of the fight for Scotland's independence but when his bride is murdered when she assaults a British soldier for trying to rape her, William picks up the flag and takes the battle to the English Army.
The movie makes it to IMDb's list of top 100 movies of all time and has 5 Oscars in its bucket along with many nominations. Mel Gibson won an Academy Award along with a Golden Globe as Best Director.
1. Mad Max 2: The Road Warrior (1981)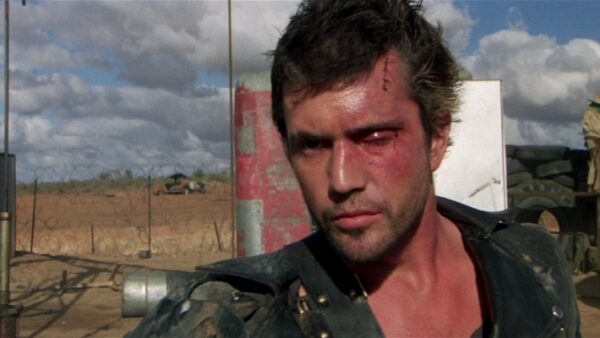 The Road Warrior shows a post-apocalyptic world from director George Miller's perspective. A survival of the fittest where anarchy and violence breed and might rule. This is a future world where human nature is seen to have gone back to its raw form, rough and bloody.
Mel Gibson stars as a former policeman turned warrior who ends up defending a peaceful community and its oil supplies against unrelenting attacks of merciless raiders. With all movie critics giving a thumbs up to this sci-fi adventure flick, Mad Max 2 tops our list of best movies that Mel Gibson has featured in.
Honorable Mentions
We can't resist mentioning these epic performances done by Mel Gibson as well:
The Passion of the Christ (2004)
Edge of Darkness (2010)
Payback (1999)
Hope you like our list of the best Mel Gibson movies of all time. Feel free to share your views in the comments below!