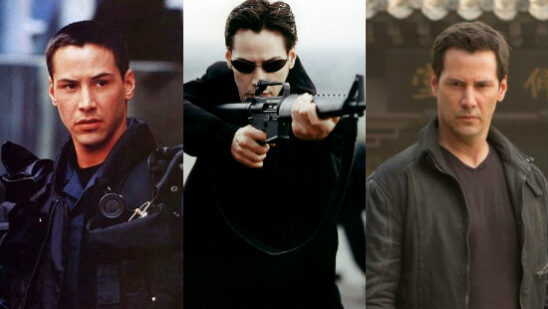 The 52 years old Canadian is a revered actor, producer, and director and needs no introduction for recognition. Keanu Reeves has been working in the showbiz industry for three decades now and has made a big name for himself. With his tall figure, calm demeanor, and versatile set of acting skills, he has worked in almost all genres of movies winning many awards including a Star on the Hollywood Walk of Fame. Here, we have listed the 15 best Keanu Reeves movies of all time:
15. A Walk in the Clouds (1995)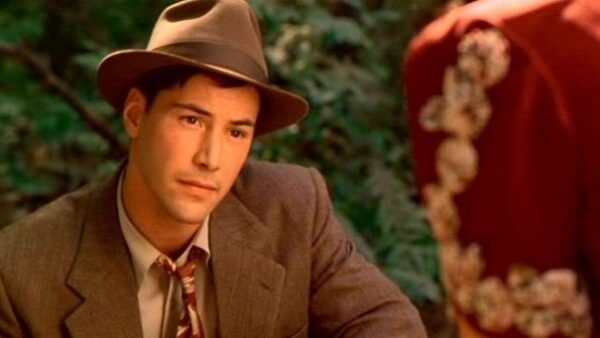 Directed by the Mexican Alfonso Arau, this romantic flick takes inspiration and part of the script from 'Quattro passi fra le nuvole' (Four Steps in the Clouds), an Italian comedy-drama back in 1942.
It stars the young and handsome Keanu Reeves as a soldier named Paul, on his way back home after WWII. On his way, he is fortunate to meet a beautiful girl Victoria who is apprehensive about her father's anger over her pregnancy.
Paul offers to help her by posing as her husband to save her from trouble in her family. The good guy Paul turns home to his wife after helping Victoria, only to find her cheating on him. Betrayed, he finds his way back to Victoria to profess his love. The music composer of this movie won a well-deserved Golden Globe for Best Original Score.
14. Constantine (2005)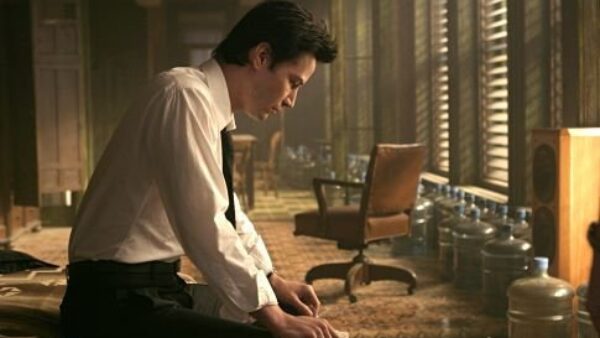 The versatile Canadian actor Keanu Reeves plays a demon hunter in this horror genre movie based on the comic book Hellblazer. Known for his dealing with supernatural beings, John Constantine is approached by a detective named Angela to prove that her twin sister's death was not a suicide.
As John digs into the case, he learns that demons are breaking into the human world and his attempt to stop them brings him face to face with the worst of them all, Satan himself.
13. The Gift (2000)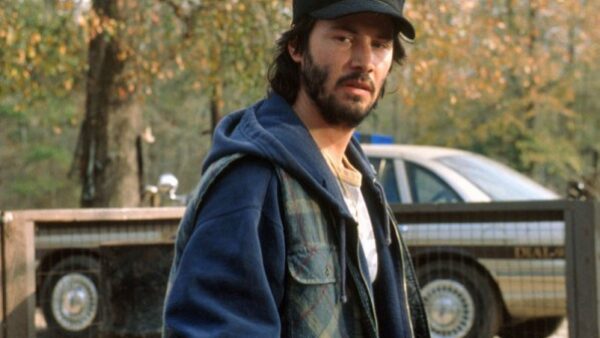 Starring Cate Blanchett, Katie Holmes, and Keanu Reeves in the lead roles, this is another horror/fantasy thriller with a great story. The movie takes time to develop the characters before delving into the crisis.
Cate Blanchett plays Annie, the woman who can read and see supernatural things. She reads the cards for a living and helps the local people. All is routine until a girl goes missing and Annie keeps having visions.
The body is found in a pond belonging to Donnie Barksdale (Keanu Reeves) who becomes the prime suspect. The visions and information that Annie has also make her a suspect in the eyes of authorities. The Gift makes a great watch for a suspense-loving audience.
12. Little Buddha (1993)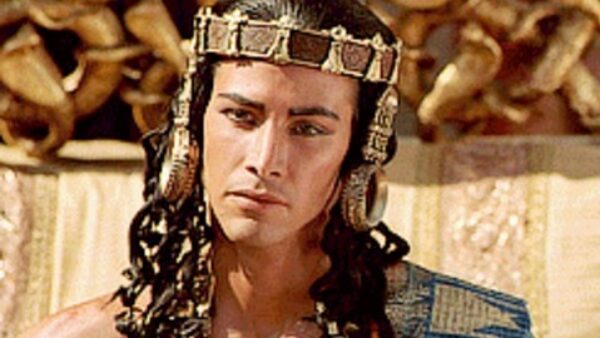 Bernardo Bertolucci's project described in words is about Buddhism. Lama Norbu, a Buddhist monk travels to Seattle to a family he had a vision about to tell them that their ten-year-old son might be a reincarnation of their great Buddhist leader.
Reluctant at first but with circumstances forcing them to think about matters like life and death, the family agrees to take the child to Tibet with the monk. The movie also plays flashbacks showing the story and transformation of Prince Siddharta (Keanu Reeves) into the Buddha.
11. Bill and Ted's Excellent Adventure (1989)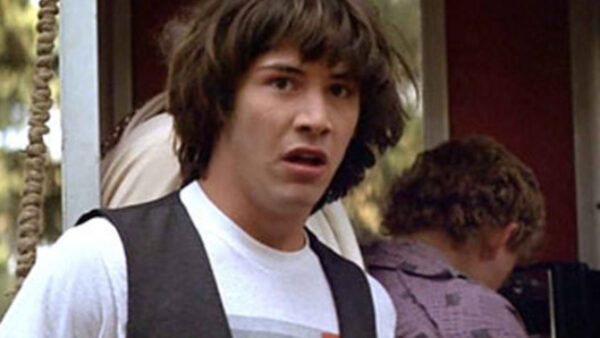 This adventure comedy features Keanu Reeves and Alex Winter as two teenage high school students named Ted and Bill respectively. The boys aspire to start a rock band after high school. The catch is they are about to fail the history class which will separate both of them and crushes their dreams.
Rufus, a man from the future comes to help them pass as their band is very important in the future society. With the help of a time machine, the teenagers travel in history to collect figures for their reports.
10. Man of Tai Chi (2013)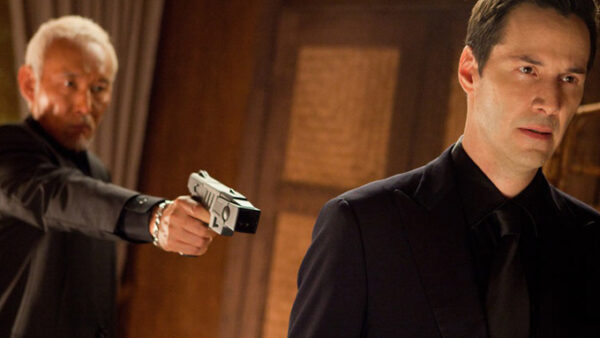 This action adventure forms Keanu Reeves' directorial debut. Interestingly, he himself features as the antagonist in the movie. The movie focuses on the life of Tiger Chen, (a stuntman from The Matrix). Tiger Chen is a student of Tai Chi, a branch of martial arts.
Although it is illegal to use Tai Chi outside the training temple, Tiger Chen is offered substantial money and a job that he takes to save the temple as it is in dire need of money.
Little does Tiger Chen know that the security job he signed up for is actually just a ploy to get him to fight in an underground fight club owned by Donaka Mark (Keanu Reeves). The tests and fights transform Tiger Chen from a sweet boy into a vicious killer.
9. River's Edge (1986)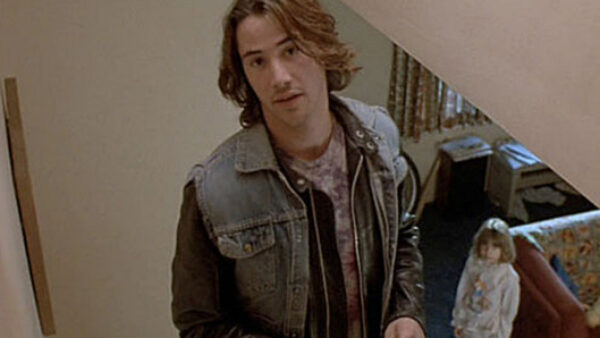 This crime flick directed by Tim Hunter has a dark underlying theme and takes inspiration from a true case where a high school kid killed his girlfriend. The story is somewhat similar. One of the groups of friends has killed another. They all react differently to it. One of them, Layne, fiercely protects the killer while some want to tell the cops.
The movie doesn't answer questions like most but lays bare the raw human nature in front of the audience. Deep in alcohol and drugs, some teenagers are far from the circle of humanity and sanity. Keanu Reeves plays one of the friends in the group named Matt.
8. The Devil's Advocate (1997)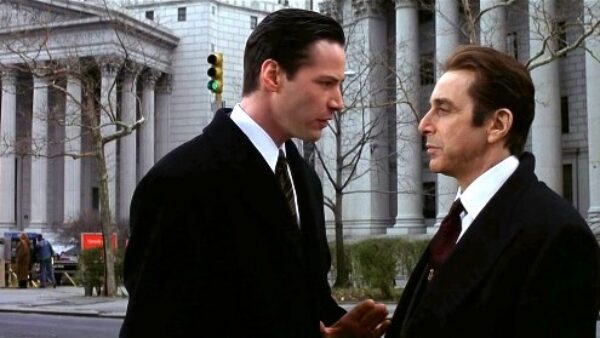 Directed by Taylor Hackford, The Devil's Advocate is better than good. It is great! With a good story and a cast that includes the dashing looks of Keanu Reeves, the beauty of Charlize Theron, and the class of Al-Pacino, this thriller is a complete package.
Based on Andrew Neiderman's novel and revolves around the life of a very successful lawyer, Keanu Reeves (Kevin Lomax), who ends up working for Satan (Al-Pacino), who incidentally happens to be Kevin's father.
The movie ends with a great plot twist, bringing Kevin back to the restroom, and preparing to defend a guilty client. Kevin's conscience awakens after his encounter with the devil in his nightmare and he decides to drop the client.
7. Point Break (1991)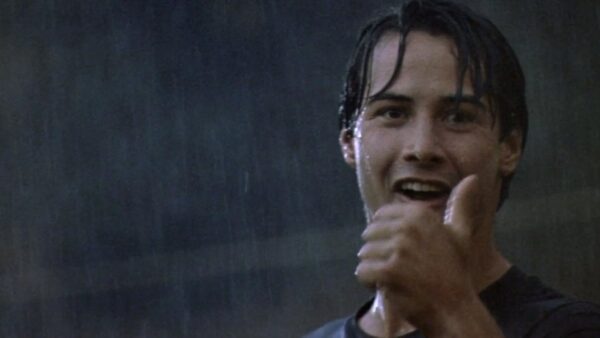 This is another crime thriller that stars Keanu Reeves, this time as a young FBI agent who is sent undercover to help gain information to bust a gang of bank robbers who call themselves ex-presidents. Believed to be surfer, Johnny Utah (Keanu Reeves) is asked to infiltrate the gang.
He makes progress but finds himself helplessly falling under the charm and lifestyle of Bodhi, one of the bank robbers. Bodhi realizes Johnny is an agent and yet both continue with their guise until the final showdown.
6. A Scanner Darkly (2006)
Inspired by Philip K. Dick's novel, the near future does not look bright for America as drug use has crept into society at large. Keanu Reeves plays a narcotics undercover cop named Robert.
The movie shows how Robert has gone deep inside the drug network, struggling to get information on the suppliers and customers that he has almost become an addict himself. There is a new drug called substance D on the market that causes brain damage and Robert must trace the supplier.
5. My Own Private Idaho (1991)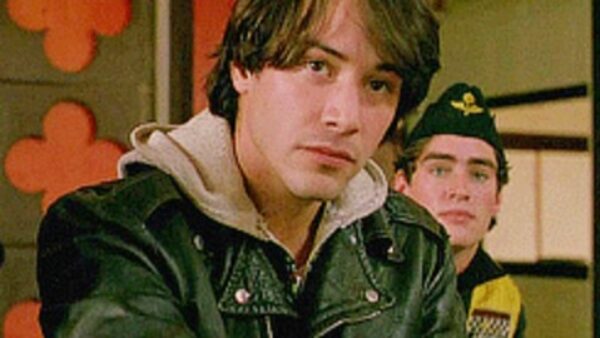 With such high ratings by critics and movie-holics alike, this movie is indeed intriguing. Gus Van Sant's drama features River Phoenix and Keanu Reeves in the lead as two best friends and their somewhat notorious adventures. One of them, Mike Waters (River Phoenix) suffers from narcolepsy.
The two best friends live a spontaneous life with no long-term planning. Their day-to-day life means sleeping with random guys and traveling wherever their customers take them. Some critics have compared the plot to Shakespeare's play 'Henry IV'.
4. Bram Stoker's Dracula (1992)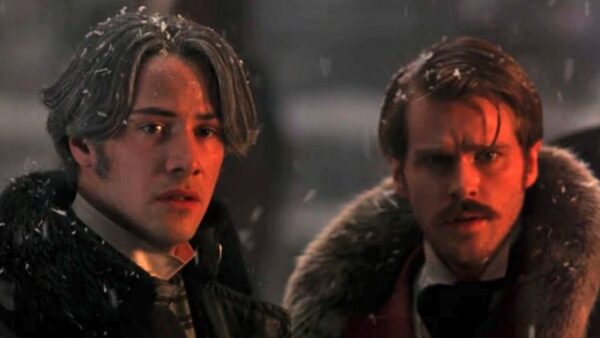 With three Oscars to its name, Francis Ford Coppola's direction inspired by Bram Stoker's novel is surely a jewel in the horror/romance genre. As they say, every villain has a story.
That is exactly how the movie starts, narrating how the unfairness of fate made a God's man turn into Satan's Dracula. Dracula waits patiently for centuries for the return of his beloved.
So when a young lawyer, played by the talented Keanu Reeves, arrives in his castle on a business trip, he ends up becoming Dracula's prisoner. A picture of his fiancé convinces Dracula that the wait is over and she is indeed the girl he has been waiting for.
He goes to London to track her down and alerts the vampire hunter Prof. Abraham, played by the revered actor Anthony Hopkins, and the clash begins.
3. John Wick (2014)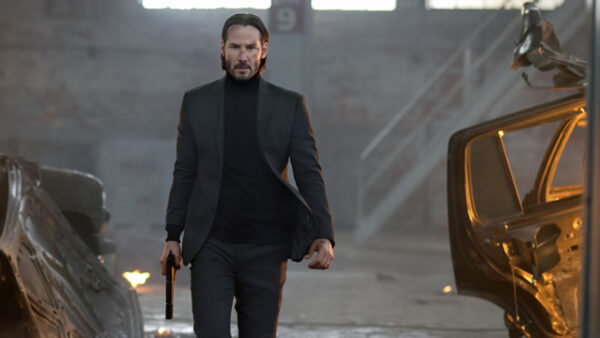 Never mess with a mob hitman even after his retirement. That's the lesson director Chad Stahelski's action-packed thriller conveys. Played by the dashing Canadian Keanu Reeves, John Wick is an ex-hitman who used to work for a mob but quit for the girl he loved.
A few years later, his wife dies, and then a few men break into his house to kill his dog and steal the car. John Wick decides to pay back in kind. The man behind all this is the son of his ex-employer. With his hitman skills, John takes them head-on until he has avenged all.
2. Speed (1994)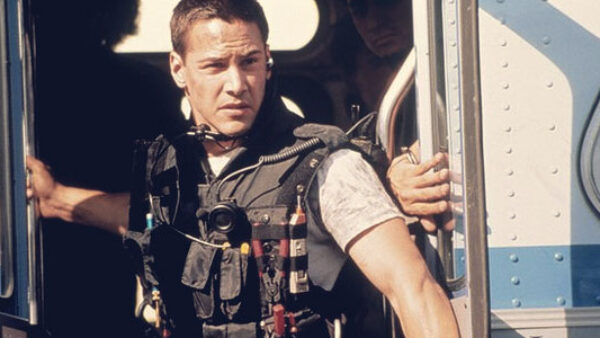 This two Oscar-winning action thriller is a full two-hour entertainment. Keanu Reeves plays the role of a S.W.A.T. cop, Jack, to perfection. Jack had helped foil a terrorist's plan of extortion money. The terrorist escapes and an angry terrorist with vengeance in his heart are even more dangerous.
He plants a bomb on a public bus that will go off if the bus speed goes below 50mph. Annie, played by the attractive Sandra Bullock, gets to drive the bus. Saving lives once again is Jack, who even finds time for some romance with Annie.
1. The Matrix (1999)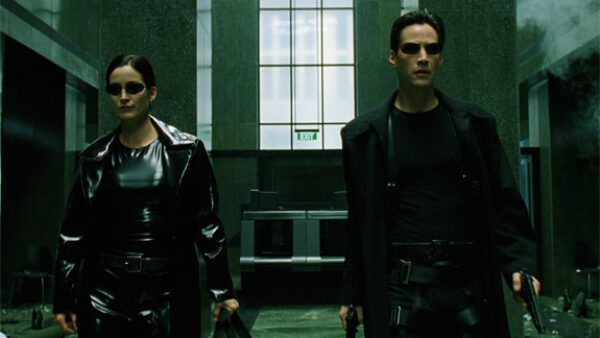 Wachowski brothers' The Matrix has innumerable awards to its name. It is not only the best movie and performance of Keanu Reeves but also one of the best Sci-Fi action movies ever made. 
The movie basically challenges the reality of the world. Is it all real? Neo (Keanu Reeves) and his two alibis certainly think otherwise. They believe that people have been plugged into a system of slavery called The Matrix and they must be freed by fighting off the agents, once again in virtual reality.
However, death in virtual reality will mean death in reality. The movie is a must-watch. Not just because it's amazing, jaw-dropping action scenes, but because it dares to question the origin of reality and life.
Honorable mentions
We can't resist mentioning these epic performances of Keanu Reeves as well:
Something's Gotta Give (2003)
Tune in Tomorrow (1990)
Dangerous Liaisons (1988)
Did we miss any of the best Keanu Reeves movies? Please let us know in the comments below!