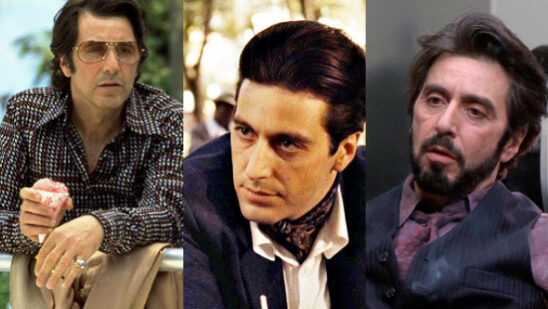 With a career that has spanned more than fifty years, Alfredo James "Al" Pacino has cemented his legacy as one of the greatest actors of all time. As one of the very few performers who have won an Academy Award, Tony Award, and Emmy Award labeled as the "Triple Crown of Acting" Pacino has always been determined to prove that he is second to none. Take a look at the 15 best Al Pacino movies of all time:
15. Insomnia (2002)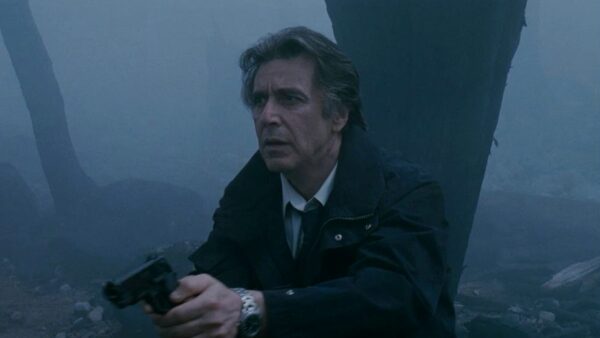 When Christopher Nolan sits in the director's chair, the fans know that they are definitely in for something special, and if Al Pacino is his leading star, then that is surely icing on the cake.
When a 17-year-old girl is found murdered in Nightmute, Alaska, it is up to two detectives from the Los Angeles Police Department to solve the case only to find out more than what they expected.
Though Pacino did not appear in any of the future movies of Nolan unlike many actors who are frequently employed for his projects, it was unprecedented to see the great actor and director teaming up together for a psychological thriller movie.
14. Any Given Sunday (1999)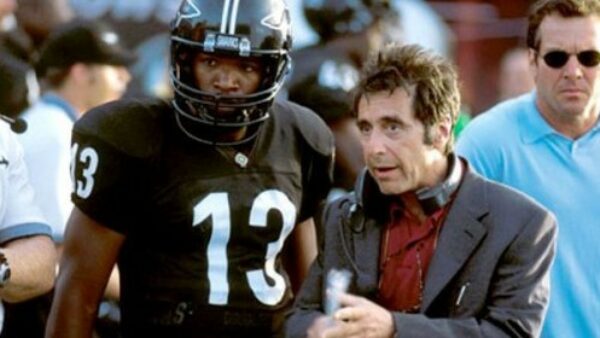 Even after passing his prime, Al Pacino manages to steal the spotlight despite having an ensemble cast of Cameron Diaz, Jamie Foxx, Dennis Quaid, James Woods, Aaron Eckhart, Marty Wright, LL Cool J, Ann-Margret, Matthew Modine, and Elizabeth Berkley.
Portraying Tony D'Amato, Head Coach of the Miami Sharks, the actor gives a tremendous performance as the instructor who dedicates his time so much to the team that he gets estranged from his own family.
13. You Don't Know Jack (2010)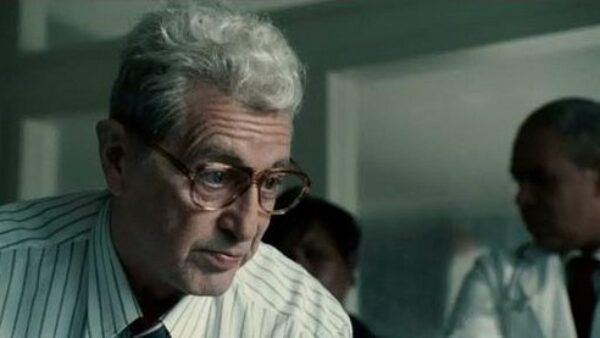 At age 70, Al Pacino starred in the television movie You Don't Know Jack. Despite having a low budget and a director who hardly has any valuable credits in show business, the actor proved that he can still roll no matter where he is.
Portraying Dr. Jack Kevorkian, a real-life advocate of the idea of physician-assisted suicide, the movie was nominated for fifteen Primetime Emmy Awards; winning two including Outstanding Lead Actor in a Miniseries or Movie Award for Pacino.
12. And Justice for All (1979)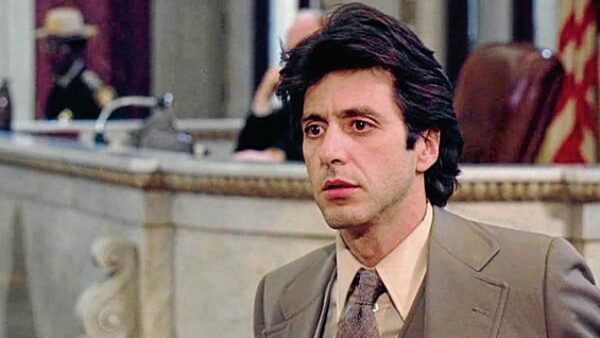 Among the few great courtroom drama films, …and justice for all. is one of them. Al Pacino once again finds himself in a movie revolving around crime and this time, he plays Arthur Kirkland, the best lawyer in the city.
Receiving critical acclaim and gigantic success at the box office, the movie includes the iconic and much-parodied Pacino's line,
"You're out of order! You're out of order! The whole trial is out of order! They're out of order!"
Undoubtedly one of the best performances by Pacino, the actor was nominated for an Academy Award for Best Actor but ended up losing to Dustin Hoffman for his role as Ted Kramer in Kramer vs. Kramer.
11. The Insider (1999)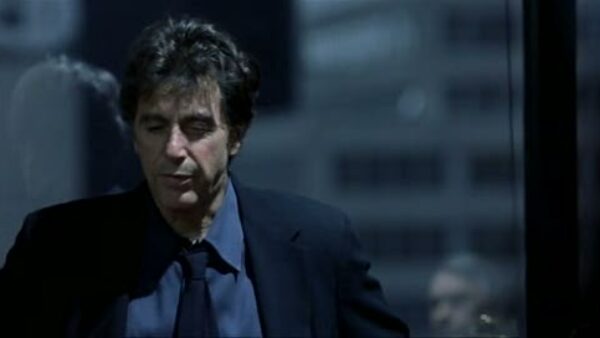 Director Michael Mann teams up with Hollywood Legends Al Pacino and Russell Crowe to bring a great piece of drama called The Insider.
Based on the 60 Minutes segment about Jeffrey Wigand revealing the secrets of the tobacco industry, the movie received critical praise.
The Insider was nominated for seven Academy Awards including Best Picture, Best Director, and Best Actor for Crowe but failed to win any one of them.
10. The Devil's Advocate (1997)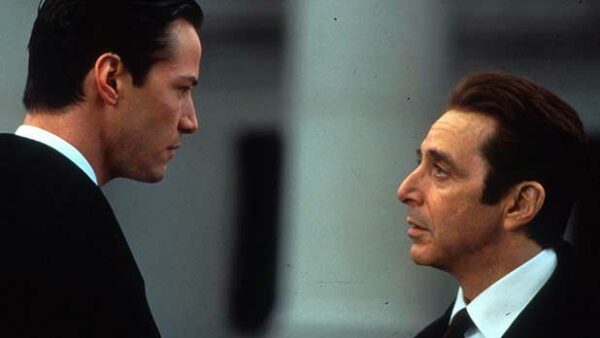 In his career which has spanned more than five decades, Al Pacino has proved himself as a very versatile actor due to the vast number of different roles he has played. In The Devil's Advocate, the actor takes the cake and plays none other than Satan himself.
Directed by Taylor Hackford, the movie stars Matrix star Keanu Reeves as a defense attorney who sees his life drastically turning over after he unknowingly makes the deal with the devil.
9. Serpico (1973)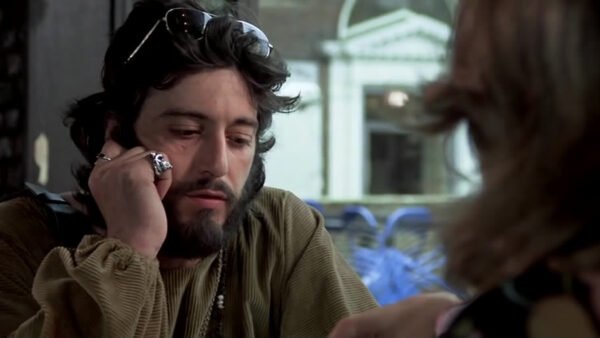 Honesty is the best policy and Serpico shows exactly that. Starring Al Pacino as the real-life New York Police Department officer Frank Serpico, the character blows the whistle on police corruption.
The crime drama film Serpico received two Academy Awards nominations including one for Best Actor for Pacino. Though the actor failed to win it, he won his first Golden Globe award for Best Actor.
8. Carlito's Way (1993)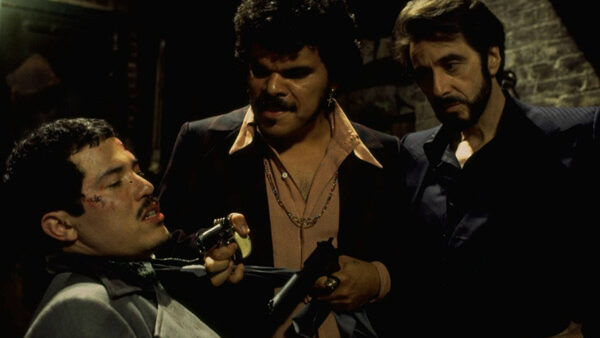 Based on the novels Carlito's Way and After Hours by Judge Edwin Torres, the movie revolves around Carlito Brigante, a criminal released from prison after vowing to turn over a new leaf and leave the life of crime.
The criminal finds himself unable to do so and eventually gets dragged back to the same felonious activities that got him locked up in prison in the first place. Al Pacino took the preparation of the role very seriously to the point of accompanying Torres through East Harlem.
7. Donnie Brasco (1997)
Al Pacino loves to play mafia guys as he once again plays a notorious gangster in Donnie Brasco. The best part of all: his co-star is Johnny Depp. Two of the greatest actors of their time unite for this epic crime drama film.
Based on a true story and surely one of the best Al Pacino mafia movies ever, it revolves around FBI undercover agent Joseph D. Pistone who infiltrates the Mafia Bonanno crime family under the alias of "The Jewel Man" Donnie Brasco but his emotions get the best of him when he steadily becomes friends with Benjamin "Lefty" Ruggiero the very man he intended to capture.
6. Dog Day Afternoon (1975)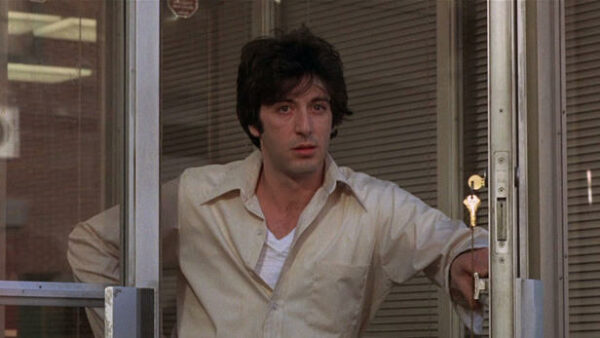 Based upon a story penned down by bank robber John Wojtowicz, Dog Day Afternoon reunites The Godfather brothers Al Pacino and John Cazale one more time to rob the First Brooklyn Savings Bank.
Intended to steal money to pay for his lover's medical operation, things take a swift turn when it becomes a hostage situation. Nominated for six Academy Awards including one nomination for Pacino for Best Actor, the movie only managed to win one for Best Original Screenplay.
In fact, it was the actor's fourth nomination for the prestigious award but lost to none other than Jack Nicholson for his performance as Randle McMurphy in One Flew Over the Cuckoo's Nest.
5. Heat (1995)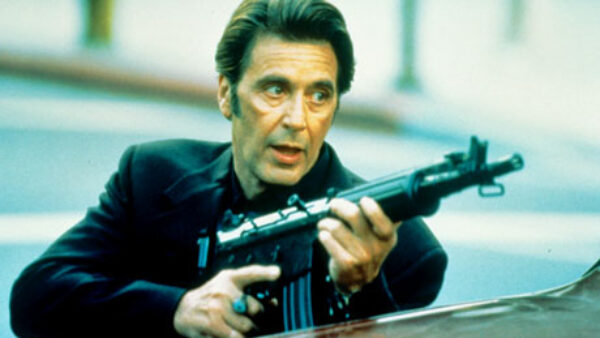 Directed by Michael Mann, Heat shows Al Pacino as Lieutenant Vincent Hanna determined to bust the case of a bank robbery. After a gang of professional bank robbers leaves a clue at the crime scene by mistake, it is up to Hanna to save the day.
Inspired by actual events, Heat perfectly shows how dangerous the lives of the Los Angeles Police Department can be. Apart from Pacino, the movie features a star-studded cast of Robert De Niro, Val Kilmer, and Jon Voight.
4. Scarface (1983)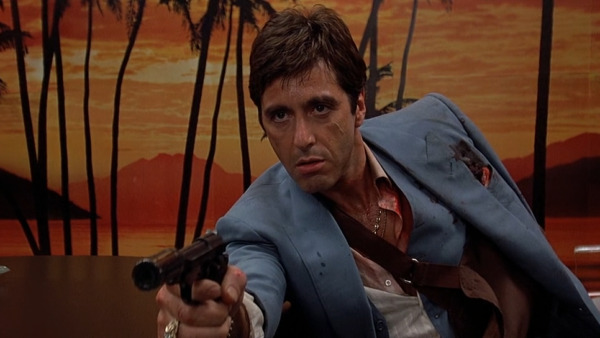 For an American, Al Pacino plays a great Cuban national as seen in the 1983 crime film Scarface. Undoubtedly one of the most memorable movies by Al Pacino, it shows how immigrant Tony Montana became the biggest crime boss in America.
Daring to dream big without money, Montana chose a life of crime in order to achieve his goal. Tax evasion, murder, money laundering, drugs, you name it and Montana has done it.
Pacino really outdid himself in Scarface and it is truly astonishing that he was not nominated for an Academy Award for the role. Still, the movie has a unique place for itself in Hollywood due to being filled with classic and iconic quotes such as,
"I always tell the truth. Even when I lie."
3. Scent of a Woman (1992)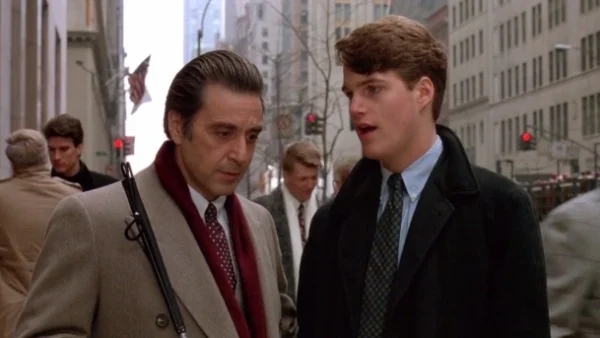 Charlie Sims had his hands full when he was hired to take care of the blind and retired Lt. Colonel Frank Slade for the weekend. The movie is an excellent showcase of drama along with the earliest performances of Chris O'Donnell and Philip Seymour Hoffman.
Regarded as the best performance by Al Pacino in a movie, the actor received his eighth nomination for the Academy Award for Best Actor. The competition seemed stiff as Denzel Washington had a stronger chance because of his dramatic portrayal of Malcolm X.
Fate favored Pacino as he ultimately won and even poked fun at the Academy during his acceptance speech by saying, "You broke my streak" a nod towards his previous seven nominations without even a single win.
2. The Godfather: Part II (1974)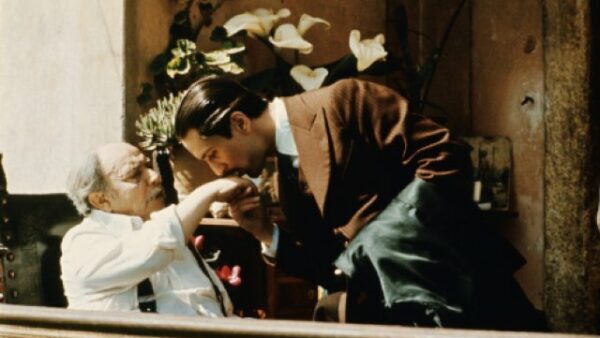 The climax of the first Godfather saw Al Pacino's character Michael Corleone transition from a kind-hearted war hero to the head of the most powerful crime family in New York.
Realizing that he must take every necessary action to take people out in order to protect his family, Corleone killed everyone he saw as a threat; including his brother Fredo. The movie bagged six Academy Awards including one for Best Picture while Pacino was nominated for Best Actor.
1. The Godfather (1972)
Arguably the greatest movie ever made, The Godfather was a masterpiece of filmmaking and the ticket for Al Pacino to superstardom. After working on stage and in minor roles in two movies, the rookie actor was hired by Francis Ford Coppola to star as the youngest son Michael Corleone of Don Vito Corleone in The Godfather.
The actor has revealed that the movie was his big break because no one knew nor wanted him before. The movie won three Academy Awards including one for Best Picture while Pacino received a nomination for Best Supporting Actor. A star was born!
Do you agree with our list of the best Al Pacino movies of all time? Feel free to share your views in the comments below!