Slavery is a sensitive topic. From 1654, when John Casor legally became a slave for the first time, to the thirteenth amendment in 1865 that officially ended slavery, the white folks in America have enjoyed supremacy over blacks, and have treated them as less than humans. These movies are set during the time when blacks were oppressed and try to awaken the humanity in us by highlighting the brutal treatment of slaves during those times. Let's take a look at the 20 best movies about slavery ever:
20. Slaves (1969)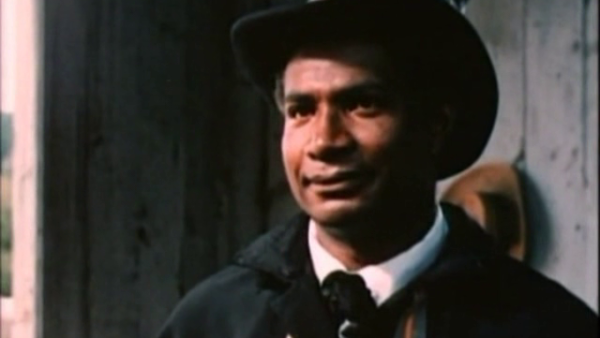 Director Herbert Biberman's Slaves is set in antebellum times. The movie accurately depicts the duality of slave masters as Ossie Davis, who plays Luke, gets sold from a kind master who intended to set him free, to a cruel master, McKay (played by Stephen Boyd).
Although Slaves has a barely average plot and less than ordinary acting, it does make us feel hatred for the cruel master and genuine sympathy for Luke. Marilyn Clark also makes an appearance as Mrs. Bennet.
19. Uncle Tom's Cabin (1927)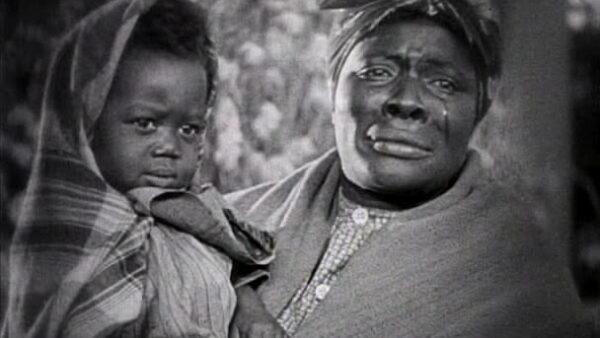 Inarguably the best film adaption of Harriet Beecher's novel, Uncle Tom's Cabin was one of the most expensive films of its time with a healthy budget of $1.8 million. Even today, it's still one of the best black slavery movies out there.
Margaret Fischer once promoted as the 'American Beauty', plays Eliza who wants to marry George, a role taken by Edmund Carew. George's masters however refuse but a few years later they both flee.
Eliza and her son, Harry, are captured and get separated while George takes on himself to rescue them. Director Pollard has done a good job with cinematography and highlighting the evils of slavery.
18. Trade (2007)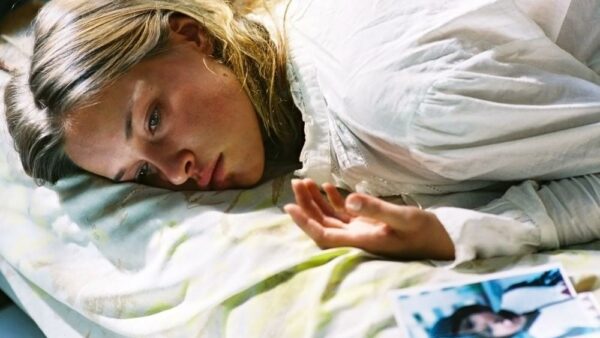 Trade is about a multi-million, yet surprisingly less known industry – Human Trafficking. While the characters of Ray and Jorge, played by Kevin Kline and Cesar Ramos respectively, are fictitious, the premise behind the movie is very real. Director Marco Kreuzpaintner, German, has done a commendable job of creating awareness of the existing underground sex trafficking industry.
The film focuses on the struggle of 13-year-old Adriana, who gets kidnapped by sex traffickers. Her 17-year-old brother Jorge from Mexico City tries to rescue her and meets Ray on his way, whose similar loss to this evil compels him to help Jorge.
The film also narrates statistics of foreign women and children who have been victims of this abuse. Although the film has zero entertainment value due to its sex slavery-centric theme it accurately highlights the pain through which such victims have to go through. Quite unsurprisingly, the film has been rated R for violent/sexual/pedophilic scenes.
17. Drum (1976)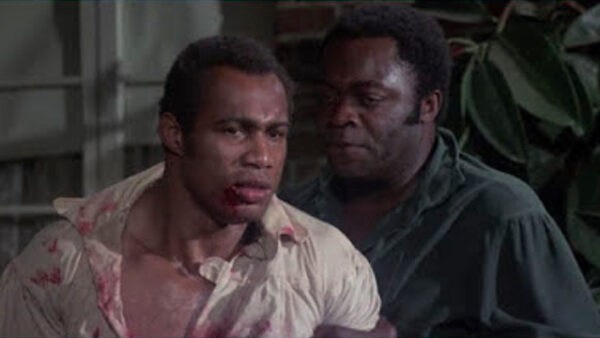 The American boxer turned actor, Ken Norton, while physically looking in good shape, gave a marginally satisfactory performance while playing Drum.
Brought up in New Orleans in a brothel, Drum gets into trouble with a customer, DeMarigny, resulting in Drum's mother selling him to a plantation owner, Mr. Hammond who is played by Warren Oates. Yaphet Kotto, as Drum's friend Blaise, gives an impressionable performance. Threatened, when Hammond learns Blaise was involved with his promiscuous daughter Sophie, Blaise starts a revolt.
Themed on slavery but featuring a lot of nudity and violence, directors Steve Carver and Burt Kennedy have produced a memorable exploitation picture.
16. Manderlay (2005)
Director Lars von Trier, a Danish iconoclast who has never set foot in America himself, attempts to show racism in the country in this low-budget venture.
Grace, played by Bryce Dallas, is revolted to see that slavery still continues in Manderlay. She is adamant about ending this injustice and uses her father's notorious gangsters to give democracy to the slaves. However as it turns out, the social and economic realities are not that simple.
15. Beloved (1998)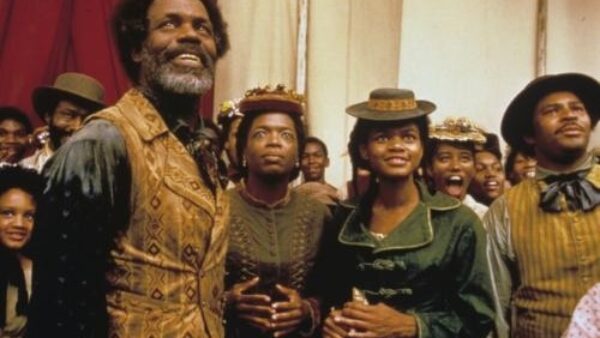 Jonathan Demme's adaption of Toni Morrison's novel, Beloved, shows a family literally haunted by their slave past, only a few years after the Civil War.
Played by an African-American of worldwide fame Oprah Winfrey, Sethe is a former slave who now lives with her daughter Denver. Paul D. played by Danny Glover, a friend of Sethe, joins them and turmoil starts when Beloved, a character with a touch of supernatural, enters their lives.
14. The Mission (1986)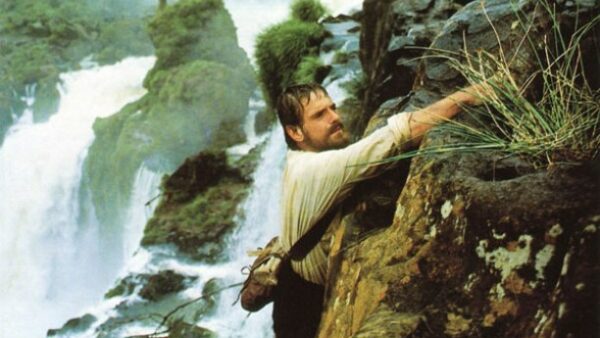 Robert Di Nero as Mendoza, a reformed slave trader, wants to help Jesuit Father Gabriel (who originally had landed in South America in hopes of converting natives to Christianity) in saving the natives from the Portuguese government that intends to use them as slave laborers.
A script by Robert Bolt, renowned writer of "Lawrence of Arabia", is a beautiful story about the moral crises of conscience of two different Jesuits.
13. Amazing Grace (2006)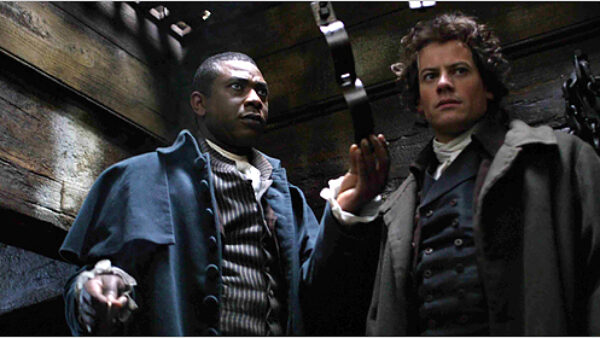 William Wilberforce, played by Ioan Gruffudd, is a young member of parliament in Britain who wants to bring change in government policy regarding the slavery issue. His efforts, however, go in vain as other MPs have a vested interest in the slave business.
Hopeless and ill, William takes a holiday in Bath where he meets his future wife, Barbara Spooner. Barbara rekindles the fighting spirit in William who starts again, after marrying her.
Winner of the Christopher Award 2008, Michael Apted's Amazing Grace is a good watch.
12. Amistad (1997)
Inspired by W.A Owen's book Black Mutiny: The Revolt on the Schooner Amistad, Steven Spielberg produced a remarkable movie with a star-studded cast that won four Oscar nominations.
Enslaved Africans on board, led by Cinque, take over the ship, Amistad. Celebrated actor Morgan Freeman, playing Theodore, along with a lawyer and ally, tries to help them as they land in trouble with authorities. Matthew McConaughey, a lawyer, and Anthony Hopkins, an ally by the name of Quincy, join Theodore's cause and with their brilliance on-screen, make the courtroom drama a treat to watch.
11. Sankofa (1993)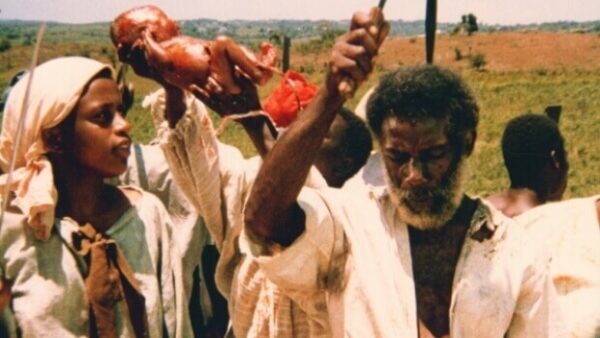 Sankofa is an African word that literally means to remember the past. Written and directed by Haile Gerima, from Ethiopia, Sankofa makes the viewers sympathize and care for the slaves undergoing physical and psychological torture at the plantation.
A black American model, on a photo shoot in Ghana, is taken into her ancestral past of slavery on a plantation. Although it's a low-budget movie it's definitely worth a watch.
10. Belle (2003)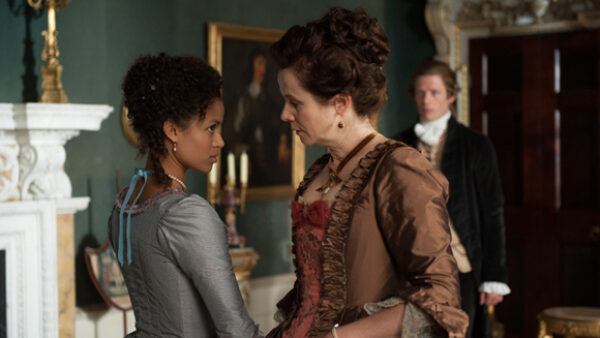 Amma Asante's Belle is about an illegitimate, mixed-race, daughter of a royal navy captain. Belle's lineage affords her privileges that others of the same color couldn't even dream of in the '80s. Raised by her uncle Lord Mansfield, played by Tom Wilkinson, Belle falls for a vicar's son, John, who is under her uncle's tutelage.
Belle tries to help her uncle, who is a judge, in a court ruling in favor of slaves to bring about an end to slavery.
9. The Help (2011)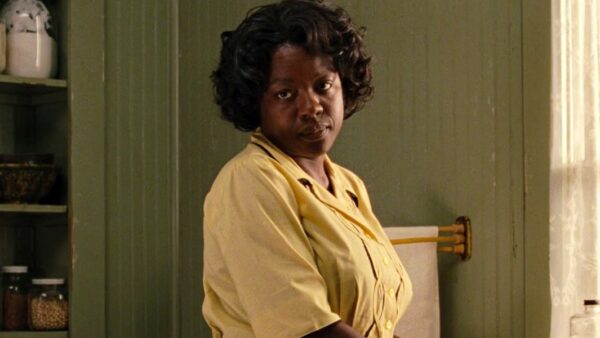 With an Oscar win and several nominations, Tate Taylor's The Help has been a huge success. The beautiful Emma Stone takes the role of Skeeter, a fresh university graduate who aspires to become a writer. Events in her social circle led to her decision to write a book on the unjust treatment and exploitation of African-American slaves, who served white families for generations.
Getting the oppressed to open up and facing the consequences after her book gets published becomes a challenge for Skeeter.
8. Runaway Slave (2012)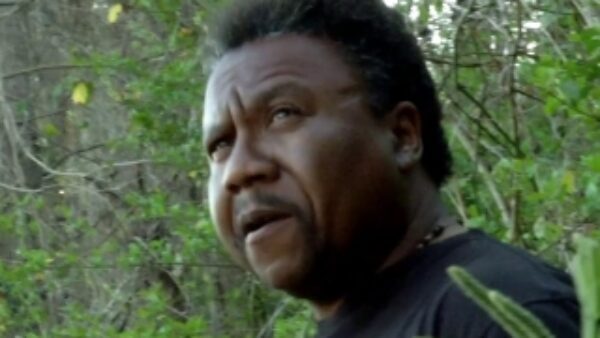 Runaway Slave is worth a watch for any patriotic American. Bryant takes on himself to reveal how a welfare system is a modern form of slavery. Written and directed by Pritchett Cotten, like a documentary, Bryant interviews people from all walks of life including a presidential candidate, economist, show host, and others.
He imparts less-known stats about black Americans and the history of the Republican and Democratic parties.
7. Lincoln (2012)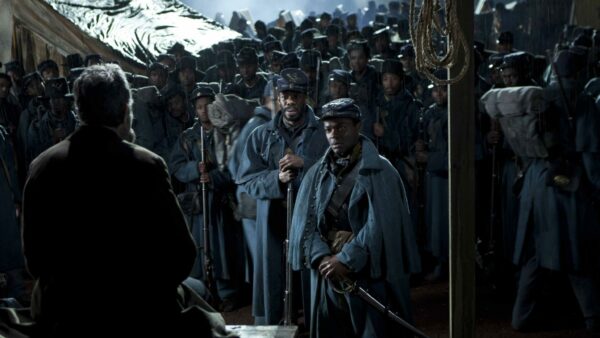 Steven Spielberg takes a daunting challenge with Lincoln and comes out strong as it bagged 2 Oscars. Daniel Day-Lewis pulls off a splendid performance as the 16th president of America, Abraham Lincoln.
With the nation embroiled in a civil war, Lincoln used his charismatic personality, political skills, and intelligence to deal with many fronts and pushed for the 13th amendment, effectively ending slavery practice.
6. The Birth of a Nation (1915)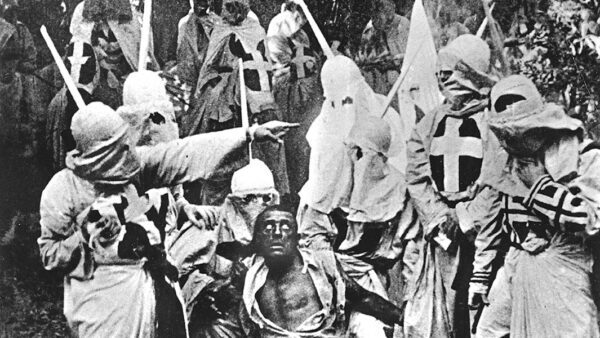 The script is inspired by Thomas Dixon Jr.'s novel The Clansman: A Historical Romance of the Ku Klux Klan. Two influential families, friends with each other, are seen fighting as they choose opposing sides in the civil war.
While one pursues to advance the cause of blacks, the other's efforts are to empower whites leading to the uprising of the Ku Klux Klan. Inter-family romance makes things more complex.
5. Django Unchained (2012)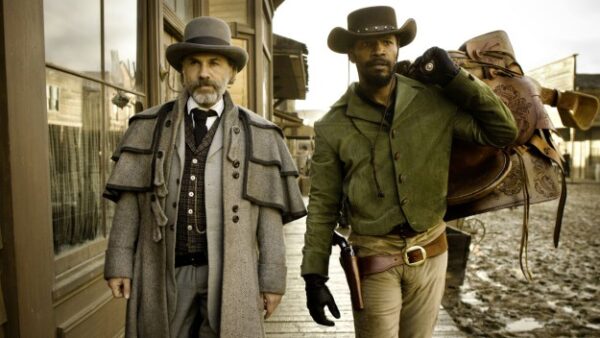 With 2 Oscar wins, revered director Quentin Tarantino's Django Unchained takes the 58th spot in IMDB's top 250 movies of all time. Django Unchained is a Southern movie that features the likes of Jamie Fox as Django and Leonardo DiCaprio as the villain Calvin Candie.
Django is sought out by a German bounty hunter, Dr. Schultz, for his mission of hunting the South's most wanted. A freed Django and Dr. Schultz, played by Christopher Waltz, later arrive at Candie's plantation to free Django's wife who is still a slave.
4. Glory (1989)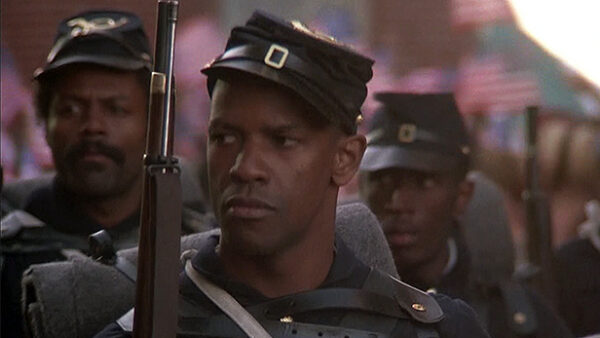 With 3 Oscars and Morgan Freeman in the cast, Edward Zwick's Glory is a complete genius. Mathew Broderick's character Shaw is promoted and given command of the first all-black 54th regiment.
He soon finds out prejudices exist against black soldiers. Shaw's struggle is two-fold – advocating for equal rights for his soldiers and fighting the enemy in the civil war.
3. Spartacus (1960)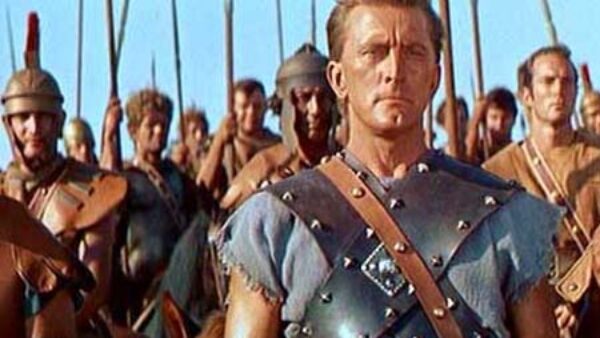 Stanley Kubrick's adaption of Howard Fast's novel, Spartacus earned four well-deserved Oscars. Kirk Douglas embodies Spartacus, a Thracian slave in a school of Gladiators. Leading a revolt that aims at acquiring sufficient funds for ships that would take them to different lands from Brandisium, the slaves defeat Glabrus' army but are betrayed by the pirates.
With nowhere to run, now they must face the Roman army.
2. Gone with the Wind (1939)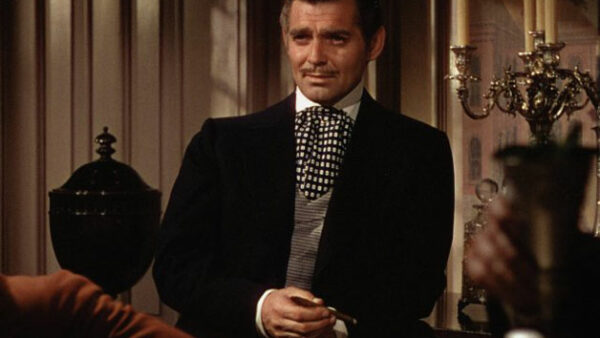 Victor Fleming's classic, Gone with the Wind, is a beautiful adaption of Margaret Mitchel's novel that won 8 Oscars and made it to IMDb's top 250 movies of all time.
Focusing on the life of a volatile young woman Scarlett, played by charming Vivien Leigh, during the Civil War, it follows up with her tangled love life in troubling times for the South.
1. 12 Years a Slave (2013)
Another one of the top 250 movies on IMDb, 12 Years a Slave is based on a true story of a free black man, Solomon Northup played by Chiwetel Ejiofor, from New York who is abducted and sold into slavery in the South. From one owner to another, Solomon endures cruelty and hardships until he meets a Canadian abolitionist Bass, a role taken by Brad Pitt, who is ready to help him.
With 3 Oscars and several more awards, Steve McQueen's 12 Years a Slave is a must-watch.
Honorable Mentions
This list can't be completed without mentioning these titles:
The Autobiography of Miss Jane Pittman (1974)
Taken (2008)
Tamango (1958)
Did we miss any best movies about slavery on our list? Please let us know in the comments below!