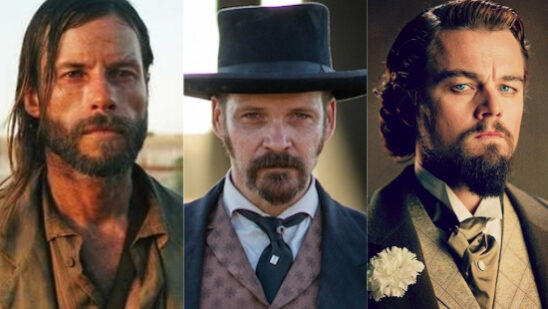 From Mandalorian to the latest Boba Fett, Star Wars have got people looking for their bounty hunter fix. So, if you loved these shows, you must be craving more bounty-driven drama. Let's dive into the 15 best bounty hunter movies of all time:
15. The Head Hunter (2018)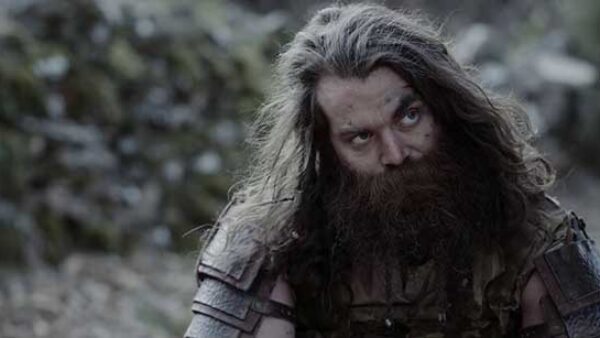 The Head Hunter (2018) is one of the most unique titles on this list. Not often do medieval settings, and bounty hunter stories go hand in hand. However, The Head Hunter does deliver in both aspects.
The story is that of a medieval warrior who's on the hunt to kill the monster—the same one that killed his daughter. What makes this story special? It's the only head missing from this collection of severed heads of his bounties.
14. Domino (2005)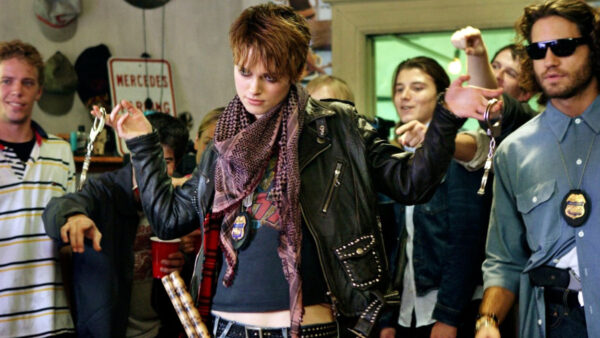 Domino (2005) is one of the most out-of-the-box films you will ever see. The film tells the story of Domino Harvey, a model who leaves her lavish lifestyle to become a bounty hunter—for the sake of adventure and thrill.
While the film's story is definitely unique, it's Keira Knightley's performance as the titular character that's meant to catch your eye, and it does.
13. Bounty Killer (2013)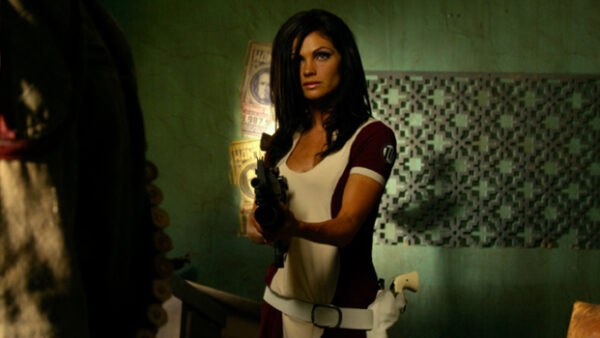 Bounty Killer is a 2013 action-sci-fi film that offers not one but nine bounty killers. On top of that, it's set in a post-apocalyptic world—with astounding implications for each character's actions.
This leads the film into a strange but unique narration, telling the story of a lifetime. So, if you want to watch a film that'll keep you entertained for around 90 minutes, then this one is it.
12. The Rundown (2003)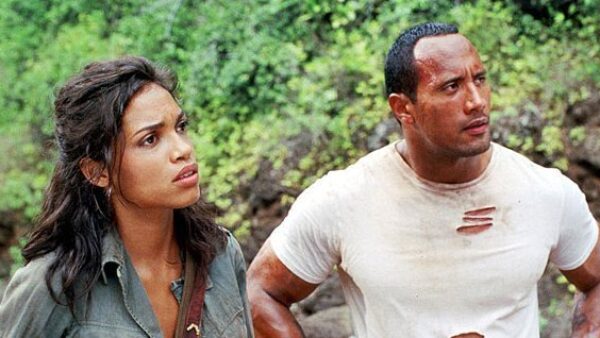 The Rundown is one of the early films of Dwayne Johnson, in which he plays a determined bounty hunter Beck. Although he's not on a headhunt, he's surely looking for someone—his boss' son Travis, played by Sean William Scott.
Besides an average story and the hilarious comedic nature of the film, the chemistry between Dwayne and Scott makes this film worth it. On top of that, it also offers some unique and, at times, entertaining fight sequences.
11. Unforgiven (1992)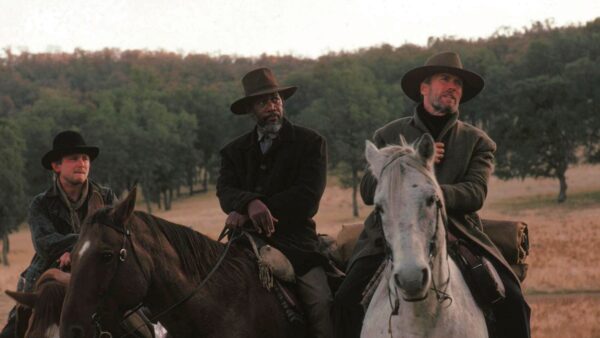 Unforgiven (1992) is one of the best Clint Eastwood performances you will ever see. This Academy Award-winning film sees William Munny (Eastwood) as a retired gunslinger in the American Wild West.
Living peacefully with his wife and two young kids. However, things turn upside down for Munny as he's offered one last hoorah at his old bounty hunter lifestyle—by Ned Logan (Morgan Freeman). A stellar cast and a gripping story are surely worth sitting the 2 hours runtime of this film.
10. The Proposition (2005)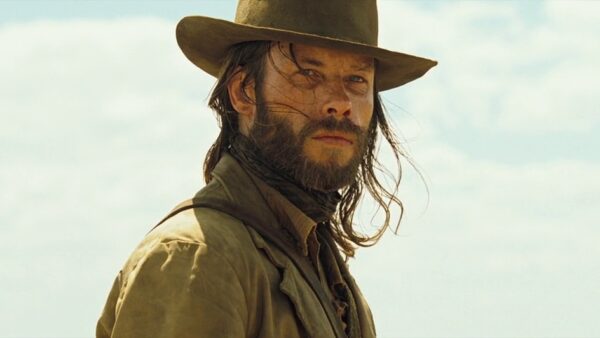 If someone tells you Memento is Guy Pearce's best performance, tell them to watch this film. He plays a notorious outlaw Charlie Burns, who's caught and imprisoned by Captain Stanley (Ray Winstone). That's when Stanley threatens to hang his younger brother, who was also caught with Burns.
The trick is, that he threatens to do it on Christmas, which is in nine days. Unless Charlie decides to help Captain Stanley find and kill a raging outlaw at large, called Arthur—The only trick? Arthur is Charlie's older brother.
9. The Magnificent Seven (2016)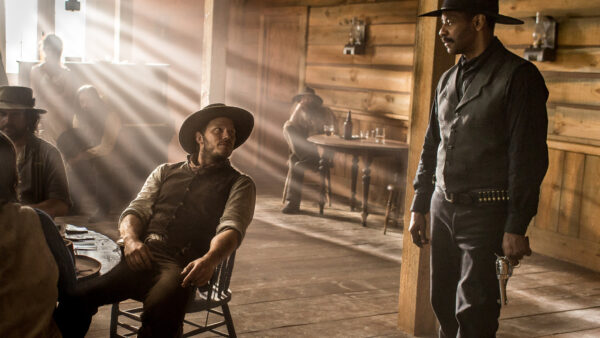 The Magnificent Seven is truly one of the embodiments of "star cast films." Denzel Washington, Chris Pratt, Ethan Hawk, and Vincent D'Onofrio lead this astronomical ensemble. As for the story, Sham Chisolm (Washington) is a warrant officer who arrives in Rose Creek at the behest of its natives.
They want Chisolm to arrest Bartholomew (Peter Sarsgaard), who's terrorizing the people of this town. However, this bounty hunt goes awry, and soon things begin to unfold from the past of our main characters—accumulating into a stellar story.
8. The Hateful Eight (2015)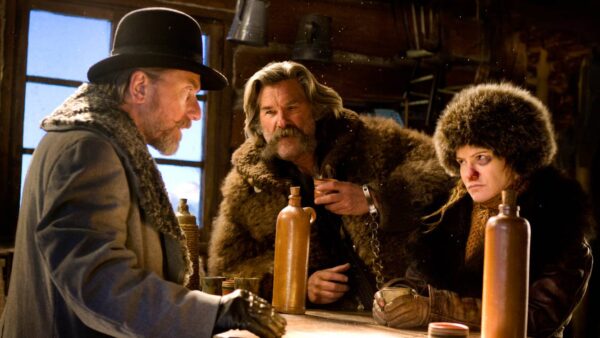 The Hateful Eight is a great movie on a long list by Quentin Tarantino. This masterpiece of a bounty hunter movie first saw theatres back in 2016. However, it's one of those titles that "get better as it ages" kind.
The film is led by a remarkable cast including Kurt Russell, Jennifer Jason Leigh, and Samuel L. Jackson. The story follows a great narration—typical in Western dramas. However, it's Kurt Russell as John Ruth that will catch your eye as one of the best on-screen bounty hunters.
7. Mud (2012)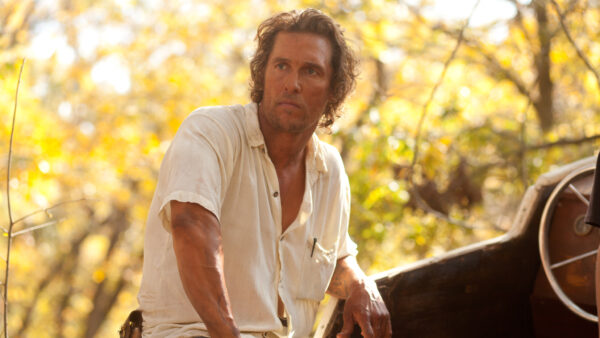 Mud is a remarkable story that follows two young characters who like to wander around. During one of their wandering adventures, they run into a fugitive at large, Mud (Matthew McConaughey). However, the boys soon learn the fugitive isn't as bad as some might think.
Then, the story follows the account of these two young characters as they help the guy in trouble—against some vile bounty hunters. So, it's a great movie if you're looking to chip away at the popcorn bowl this Saturday night.
6. True Grit (2010)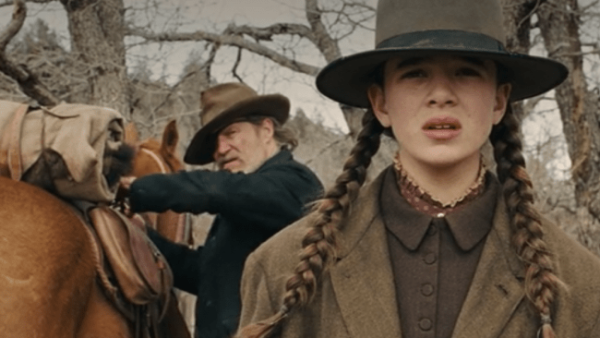 You might know Hailee Steinfeld as the new Hawkeye, but before that, she was Mattie that outshined Matt Damon and Jeff Bridges in True Grit. In this film, her character Mattie is on the hunt to find her father's killer.
She's helped by Marshal Reuben (Bridges) and Ranger La Beouf (Damon). That's when the film's title comes into play, as these characters' wit and grit are tested.
5. The Predator (Series)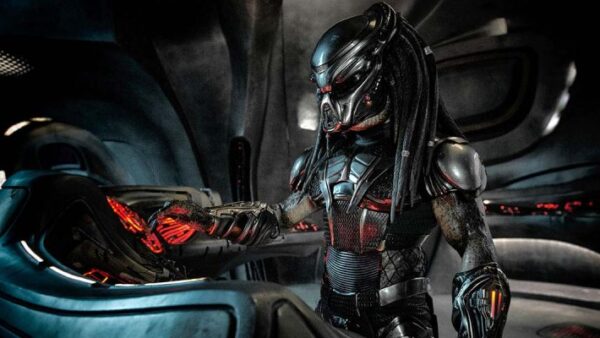 When you think of Predator films, you will think of Arnold's bulging biceps and an advanced alien killer on the loose. However, you would rarely think of this as a bounty hunter movie, even if it's exactly what it is.
So, to spice things up, we decided to add this across-space, bounty-hunting, sci-fi action-adventure to the list. This series tells us the story of the Yautja alien species, known as predators. Who go across to different worlds and bring their bounty back to their home as trophies—the human skulls.
4. No Country for Old Men (2007)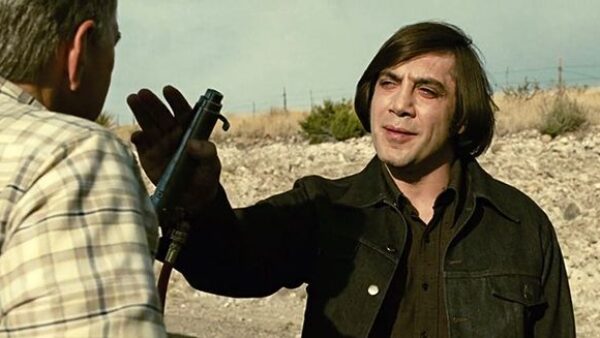 No Country For Old Men is a remarkable film as it has everything. It has Tommy Lee Jones as a gritty Sheriff. It also features Josh Brolin as a protean hunter on the run. However, most of all, it has the sociopath, heartless psychopathic killer Anton Chigurh, played by Javier Bardem.
It begins when Llewelyn Moss (Brolin) comes across a disastrous Mexican stand-off gone wrong. What follows is a chase across states between Chigurh and Moss, in which they both play a dangerous game of life and death.
3. Django Unchained (2012)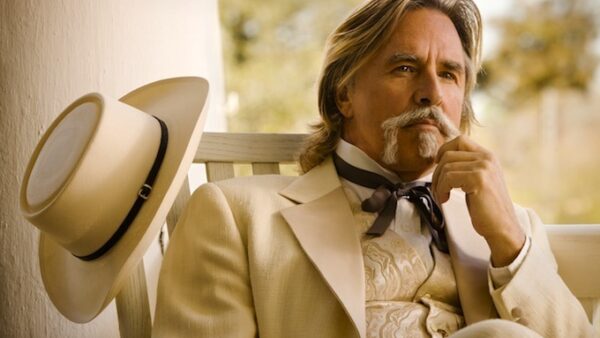 Django Unchained is yet another title on this list by Quentin Tarantino. The film sees Christoph Waltz deliver one of the best bounty hunter performances of all time. It begins when the titular character Django (Jamie Foxx) joins forces with Schultz (Waltz) after saving him from imprisonment.
You're sure to love this film if you like violent-enthused bounty-hunting chases. But, make sure you remember that the D is silent.
2. Blade Runner (1982)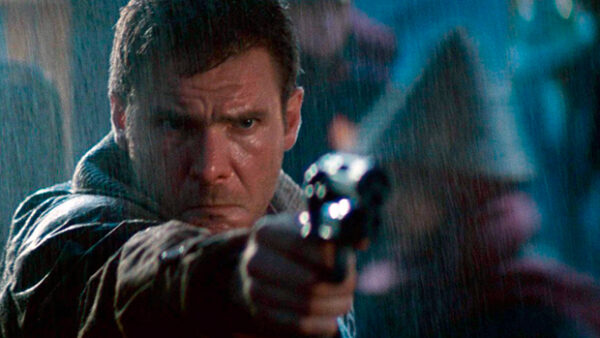 Blade Runner is one of the best films ever made because it's a pioneer in sci-fi and because it's an amazing dystopian bounty hunter movie.
The story is of Rick Deckard (Harrison Ford), as he chases a group of dangerous and sentient androids. His bounty-hunting adventure gets twisted when he begins to question his own existence amidst all the chaos.
1. The Good, The Bad and the Ugly (1966)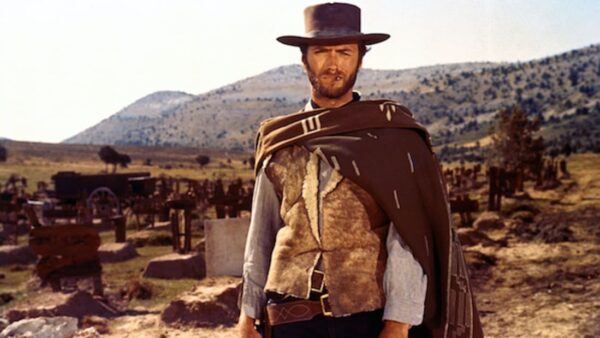 It's impossible to make a list of bounty-hunting films and not mention this classic- and perhaps the best bounty-hunting film ever made. It's also one of the titles in Clint Eastwood's Man with No Name movies.
Well, you have to see the story for yourself as it's one of the indescribable kinds. But you're sure to get your fix of bounty hunter dramas with this one.
Honorable Mentions
Riddick (2013)
Midnight Run (1988)
One for the Money (2012)
Did we miss any worthy title on our list of the best bounty hunter movies of all time? Share your thoughts in the comments below!