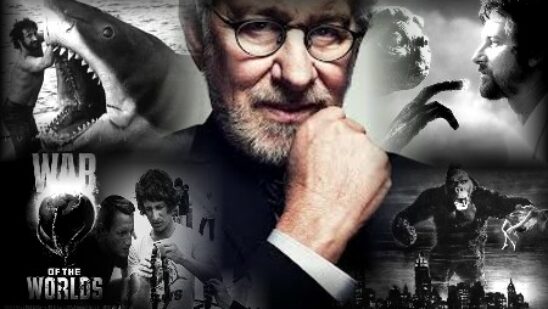 As one of the founding pioneers of the New Hollywood era, you must be living under a rock if you are not aware of Steven Spielberg. With an illustrious career that has spanned four decades, the critically acclaimed filmmaker has truly done it all. Take a look at the 15 best Steven Spielberg movies of all time.
15. War of the Worlds (2005)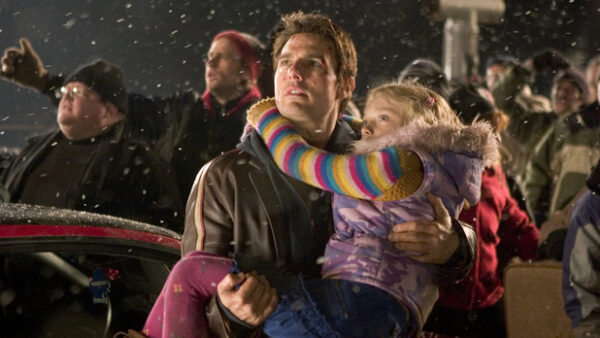 Based upon H. G. Wells's novel of the same name, Steven Spielberg was a huge fan of the book and decided to honor it with a movie adaptation. Starring megastar Tom Cruise, War of the Worlds certainly is not the best war movie Spielberg made but became the highest-grossing film starring Cruise at the time.
Unlike the rest of his movies that featured aliens, War of the Worlds had a darker tone as the extra-terrestrials were not friendly visitors but hostile invaders. Grossing more than $591 million, the movie was a box office smash.
14. A.I. Artificial Intelligence (2001)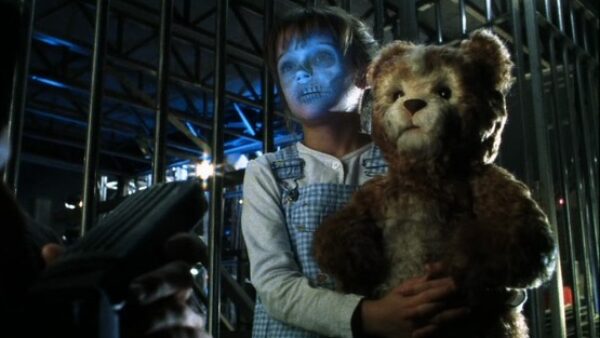 Set in a futuristic post-climate society, A.I. Artificial Intelligence is one of Steven Spielberg's finest works aimed at an audience of every age including children. Starring Haley Joel Osment, it only seems like yesterday when the young rising star was hogging all the spotlight.
As David, Osment plays an innovative droid equipped with the ability to love. Receiving positive reviews, particularly about visual effects and the acting abilities of Osment, A.I. Artificial Intelligence is one of the best robot movies of its time.
13. War Horse (2011)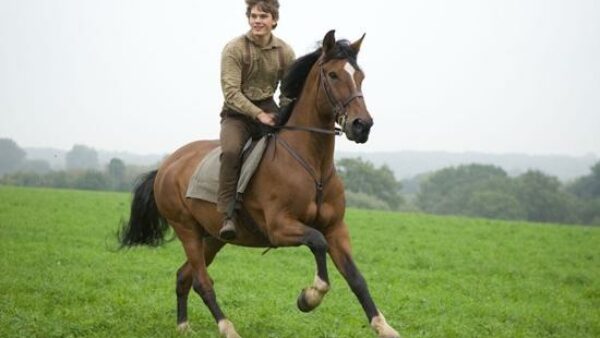 Adapted from Michael Morpurgo's 1982 novel of the same name, War Horse is set before and during World War I and stars Jeremy Irvine. Showcasing the bond of friendship between a British boy and his beloved horse, it was interesting to see Steven Spielberg doing something different from his traditional works.
The success of the movie resulted in a play adaptation as well that ran in London and Broadway. Released and distributed by Disney, War Horse was nominated for six Academy Awards including Best Picture but failed to win any.
12. The Terminal (2004)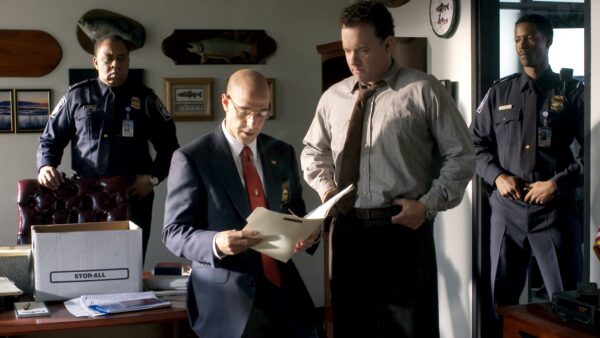 Ever wondered what is it like to be stranded in an airport? Well, The Terminal is definitely for you. When Victor Nivarski reaches John. F. Kennedy Airport from Krakozhia, he realizes that his documents are no longer valid due to his country's political instability.
Coming to terms with the fact that he is stranded at the airport and must rely upon his wit to survive there, things only get complicated. Starring Tom Hanks Steven Spielberg's most frequent collaborator – The Terminal is not as great as the conventional Spielberg movies but is definitely a must-see.
11. Munich (2005)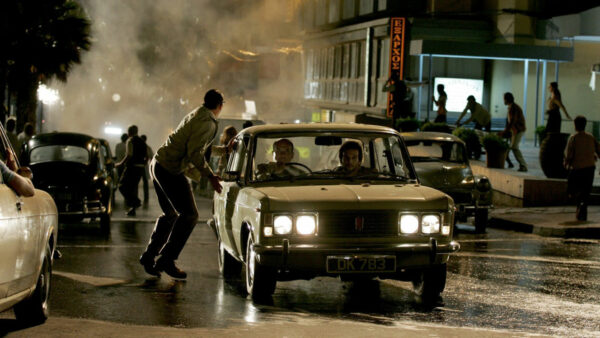 Summer Olympics are always an event of festivities but the same cannot be said about the one held in 1972 as the Palestinian terrorist group Black September Organization kidnapped and murdered eleven Israeli athletes and a West German policeman.
Directed by Steven Spielberg and starring Eric Bana, the historic drama and political thriller movie Munich brings the entire event to life. Nominated for five Academy Awards including Best Picture and Director, the movie is not for the weak of heart.
10. Close Encounters of the Third Kind (1977)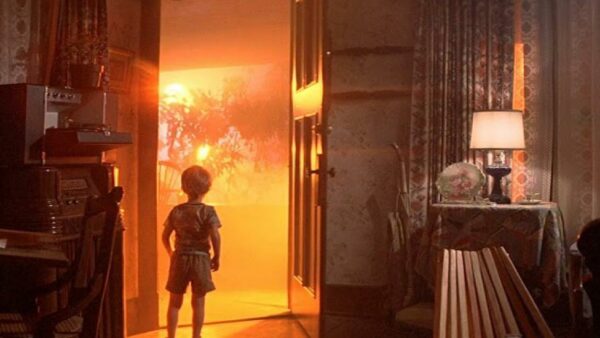 As one of Steven Spielberg's earliest movies, it was no secret that the filmmaker would be destined for greatness. Showcasing the story of everyday blue-collar worker Roy Neary whose life changes after encountering an unidentified flying object, Close Encounters of the Third Kind makes you want to believe in aliens.
With amazing visual effects and mesmerizing alien designs, the movie is truly a work of art for a rookie director trying to make it big in the business. Nominated for nine Academy Awards, the movie won two for Best Cinematography and Sound Effects Editing.
9. Catch Me If You Can (2002)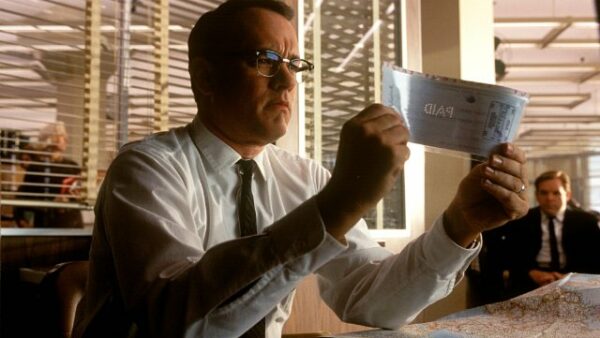 Pairing two different yet extremely talented actors of their generations is always the best idea in Hollywood and that is where Catch Me If You Can comes in. Starring Leonardo DiCaprio and Tom Hanks, Catch Me If You Can is one hell of a biographical crime movie.
Based on the life of Frank Abagnale, the movie focuses on the teenage criminal charged with check fraud. The guy was so good that he was not arrested but was hired by the FBI as a helper to catch other check forgers.
8. Lincoln (2012)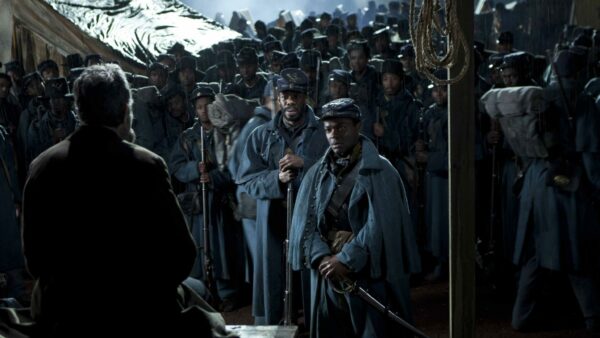 Steven Spielberg has a knack for biographical movies and Lincoln might be the best one out there. Starring Daniel Day-Lewis, the actor requested an entire year for preparation for the role and read a hundred books about the 16th President of the United States of America.
The year 2012 certainly belonged to the biographical drama movie Lincoln as it was nominated for twelve Academy Awards – more than any movie that year. Receiving critical acclaim, the movie won two including one for Best Leading Actor by Day-Lewis.
7. Bridge of Spies (2015)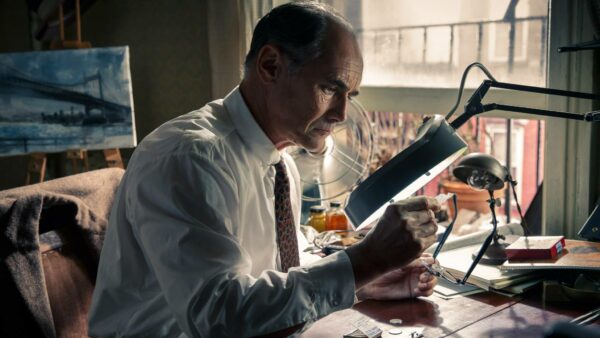 As one of the best actor-director partnerships of all time, Steven Spielberg and his most frequent collaborator Tom Hanks were back with a bang in 2015. Based upon the 1960 U-2 incident in which an American spy plane was shot down in the Soviet Union, moviegoers had their eyes set on the Bridge of Spies.
Winning one Academy Award for Best Supporting Actor from its six nominations including Best Picture, the movie proved that Spielberg might be getting too old for making movies but he is still in the game.
6. E.T. the Extra-Terrestrial (1982)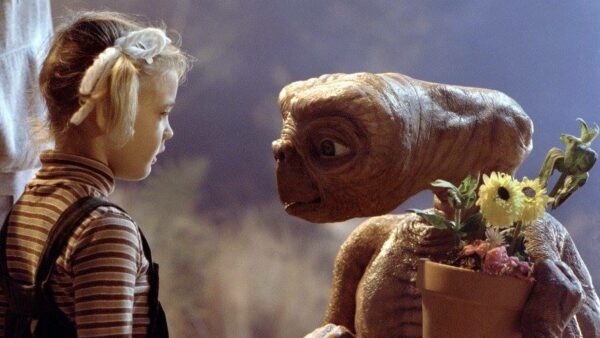 It was a movie that changed the entire landscape of how aliens were portrayed in mainstream movies. Often shown as antagonists with the aim of taking over the Earth, E.T. the Extra-Terrestrial gave the aliens a softer touch by introducing a kindhearted space creature who became friends with a troubled child.
Surpassing Star Wars to become the highest-grossing movie of all time, the movie held that record for eleven years until Steven Spielberg's Jurassic Park crossed it. Arguably one of the greatest science fiction movies ever made, E.T. the Extra-Terrestrial was nominated for nine Academy Awards including Best Picture and Best Director but won four.
5. Jaws (1975)
It was Steven Spielberg's second feature film and told every filmmaker in Hollywood to move over as there was a new great director in town. As the movie that put Spielberg on the map, Jaws is without a doubt the best killer shark movie of all time.
Winning three Academy Awards from its four nominations, Jaws has a legacy like no other. Spawning three sequels and three video games, it is amazing to know that Jaws was nearly shut down due to delays and budget overruns but Spielberg definitely made it worth the wait.
4. Jurassic Park (1993)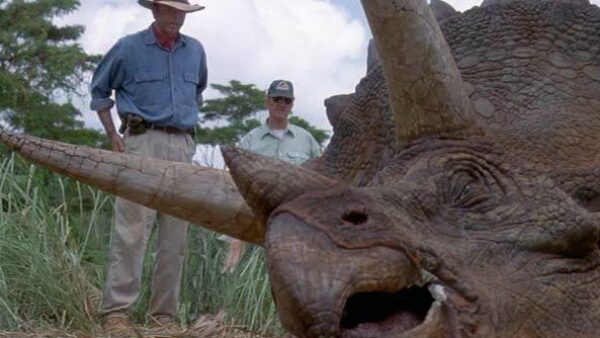 Not a stranger to revolving around animals as far as his stories are concerned, Steven Spielberg definitely took the cake by introducing dinosaurs. It is true that there have been many dinosaur movies before and since Jurassic Park but the movie has a class of its own. Using life-sized animatronic dinosaurs, the prehistoric creatures looked very real.
With the tagline "65 million years in the making", the movie became a must-see as people ran to cinemas to see the amazingly real-looking dinosaurs Jurassic Park became the highest-grossing movie for four years until being crossed by James Cameron's Titanic.
3. Raiders of the Lost Ark (1981)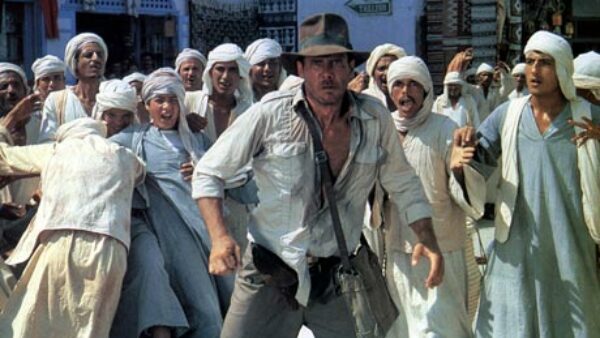 As one of the most iconic movie characters of all time, Indiana Jones is a name familiar to every moviegoer and one of the best franchises of all time. If the best one had to be narrowed down from the four installments, Raiders of the Lost Ark would definitely be the one.
Starring Harrison Ford, no one could have guessed that it was the start of something really special. Nominated for nine Academy Awards including Best Picture and Best Director, Raiders of the Lost Ark won five.
2. Saving Private Ryan (1998)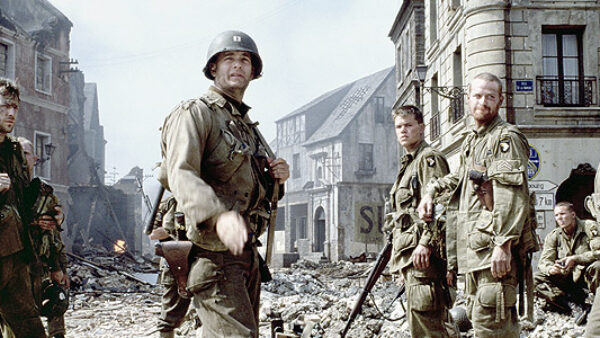 Steven Spielberg's obsession with wars is no secret as evident from the many war movies he has made. Starring Tom Hanks and Matt Damon, the director made Saving Private Ryan which would go down as arguably the best war movie ever made.
The magic created by the partnership between Spielberg and Hanks is always a threat to their opponents as the duo's work is Oscar material and Saving Private Ryan is no different. The movie had eleven Academy Award nominations and was the most talked-about movie of its time. Winning five, the movie bestowed Spielberg his second Academy Award for Best Director.
1. Schindler's List (1993)
Despite being a movie made in modern times, Steven Spielberg decided to shoot Schindler's List in black and white in order to give an impression of timelessness. Even though the movie has no color, Schindler's List was nominated for twelve Academy Awards and won seven including Best Picture and Best Director.
It was Spielberg's very first Academy Award victory after five previous nominations and the pinnacle of his career. If anything, the amount of success achieved by the black-and-white movie proves that Spielberg could have made it big in the era of Hollywood because he is that damn good.
Honorable Mentions
We can't resist mentioning these epic Steven Spielberg movies as well:
Minority Report (2002)
The Color Purple (1985)
Amistad (1997)
Did we miss any of the best Steven Spielberg movies? Please let us know in the comments below!