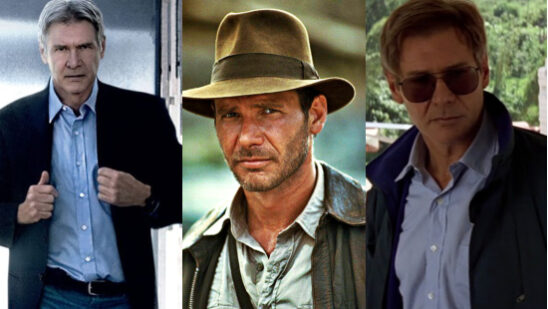 One of the most legendary leading men of Hollywood, Harrison Ford has been responsible for developing two of the most iconic characters in pop culture – Han Solo and Indiana Jones. However before he hit superstardom, Ford struggled as an actor for years. It wasn't until American Graffiti in 1973 did Ford made a name for himself. Ford proved he is a versatile actor by giving major hit movies like The Fugitive, Patriot Games, Working Girl, Blade Runner, and more. Ford's longevity in Hollywood is indeed impressive. Here are the 15 best Harrison Ford movies of all time:
15. Sabrina (1995)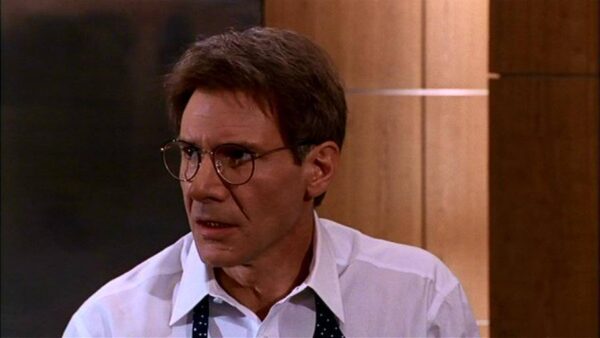 This romantic comedy is a remake of the 1945 movie of the same name, which is based on the play Sabrina Fair. Sabrina is a daughter of a chauffeur growing up in a wealthy Larrabee family. She has unrequited feelings for David, the youngest Larrabee son, and a playboy.
After her trip to Paris, Sabrina returns as a glamorous woman, and David has her full attention. Linus, David's elder brother, is against their courtship and in his attempts to break them up, finds himself falling for Sabrina.
Ford impressively plays the ruthless and serious businessman Linus. He perfectly nails Linus' gradual change and vulnerability as he falls for Sabrina. This movie won an Oscar for Best Music and was nominated for Golden Globe Award for Best Motion Picture. Ford was also nominated for Golden Globe Award for Best Performance by an Actor in a Motion Picture.
14. Air Force One (1977)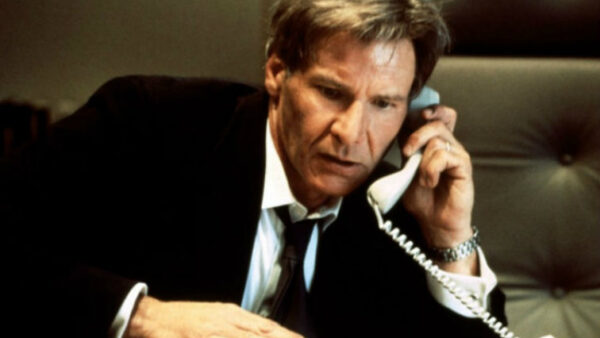 Considered one of the best action-thriller movies of its time, Air Force One revolves around the hijacking of Air Force One by Russian terrorists.
Ford plays the president who never negotiates with terrorists but is forced to rethink when Air Force One is hijacked with his wife and daughter on board. This movie was an instant success at the box office grossing $172,650,002 nationally and $142,200,000 worldwide.
13. Extraordinary Measures (2010)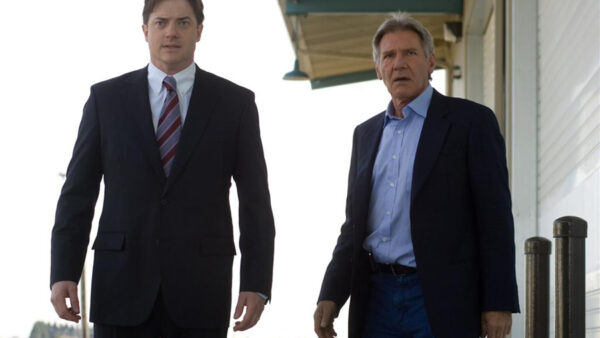 Based on a true story, this movie was the most underrated movie of its year. It tells the story of Crowley, a successful corporate man, whose life completely changes when his two children are diagnosed with a fatal disease.
He devotes his life to saving their lives and seeks the help of Dr. Stonehill to battle the corporate and medical establishment for a cure. It grossed $6 million in its opening weekend.
12. The Mosquito Coast (1986)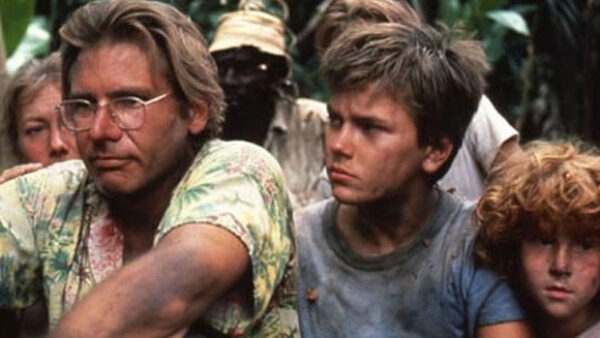 Aside from his career being dominated by whip-slashing and space adventures during the eighties, he showcased his talents as a versatile actor by starring in other movies including The Mosquito Coast. Based on Paul Theroux's novel of the same name, this movie narrates the life of a disgruntled man who moves his family to a faraway land for a simpler life.
However, their jungle paradise soon becomes a dystopia. Harrison Ford proves his impressive acting skills as a man looking for a happier and simpler life. The movie didn't do well at the box office but Ford's performance earned him a nomination in Golden Globe Awards for Best Performance by an Actor in a Motion Picture.
11. Frantic (1988)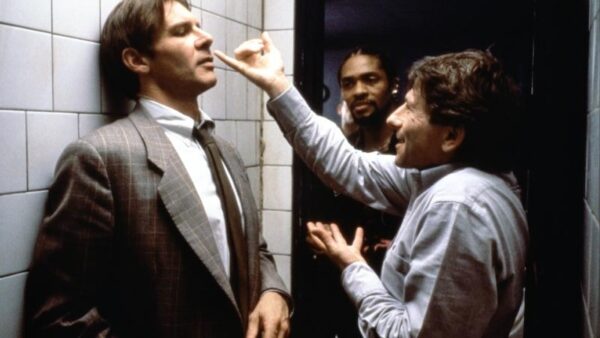 Dr. Richard Walker, while in a medical conference in Paris, finds out that his wife has been abducted from their hotel. With limited knowledge of French culture and language, Walker seeks out to find his wife.
Ford gives another powerful performance showcasing the various emotions his character goes through impressively. This movie was a disappointment at the box office but was successful in other countries like France.
10. Patriot Games (1992)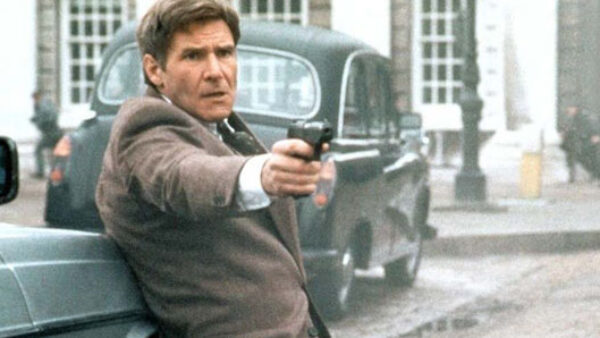 This spy thriller is based on a novel of the same name by Tom Clancy and is a sequel to The Hunt for Red October but with different actors. Ford makes a perfect Jack Ryan who kills a terrorist while stopping a terrorist attack. The dead terrorist's brother, Miller, escapes and vows to seek revenge for his brother.
He forces Ryan's wife and daughter into an accident that badly injures them, which convinces Ryan to rejoin the CIA and track down Miller. This movie was a hit and grossed $178,051,587 worldwide and remained the no. 1 movie for the first two weeks of its premiere. It is followed by Clear and Present Danger.
9. Clear and Present Danger (1994)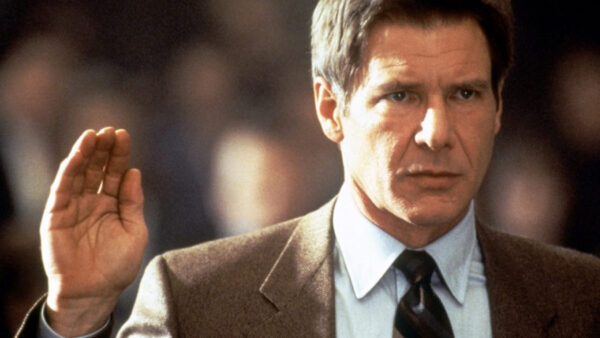 In this next installment of Jack Ryan's adventures, the CIA agent is appointed as Acting Deputy Director. He soon discovers a secret ongoing covert war against a drug cartel led by his colleagues. Ford gives one of his best performances in this movie with an amazing supporting cast making this movie one of the best Jack Ryan movies.
He won the Blockbuster Entertainment Award for Favorite Actor. It was a major success and grossed more than $200 million at the box office. The movie also earned an Oscar nomination for Best Sound and Best Effects.
8. Working Girl (1988)
Savvy receptionist Tess McGill gets an opportunity to take revenge on her boss Katharine Parker for stealing her idea without giving her credit when Parker is hospitalized with an injured leg.
Pretending to be Parker, Tess strikes a deal with an investment broker but soon things turn ugly when Parker finds out the truth. Ford plays a witty and perplexed investment broker to perfection. This movie was a hit and earned $103 million worldwide.
7. Presumed Innocent (1990)
A legal drama movie based on a novel of the same name by Scott Turow, Presumed Innocent revolves around a prosecutor who gets accused of murdering a colleague who was also his mistress.
This movie was a kickstart to a successful decade for Ford. This movie earned $221 million worldwide and was the eighth highest-grossing movie of the year. In 1992, a TV miniseries followed this movie titled The Burden of Proof and in 2011 a TV film sequel followed titled Innocent.
6. Witness (1985)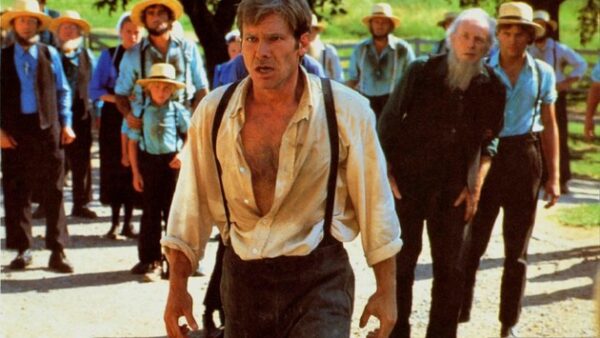 John Book has been assigned to protect Samuel, a young Amish boy who witnessed a murder, and his mother Rachel. Soon Book finds evidence of police corruption and realizes Samuel's life is in danger. He flees with Samuel and Rachel to the Amish countryside where Rachel grew up. The portrayal of Book by Ford is undoubtedly one of his finest works.
This movie ranked no. 2 at the box office and grossed $4,539,990 million on its opening weekend. It stayed no. 2 for three weeks and ultimately grossed $68,706,993. It won an Oscar for Best Screenplay, KCFCC Award for Best Film while Ford won KCFCC Award for Best Actor. Ford was also nominated for an Oscar for Best Actor in a Leading Role, Golden Globe Award for Best Performance by an Actor in a Motion Picture, and BAFTA Film Award for Best Actor.
5. Indiana Jones and the Last Crusade (1989)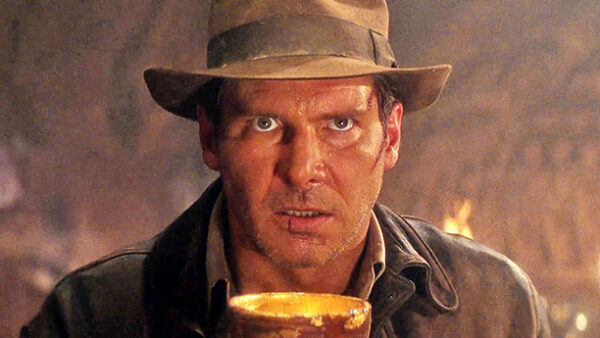 In the third installment in the Indiana Jones franchise, an art collector seeks Jones's help to search for the Holy Grail. Jones discovers another archaeologist disappeared while looking for the grail and that archaeologist turns out to be his father. This was Ford's best Indiana Jones performance where his never before witnessed personal side was revealed.
There was an amazing rapport between Ford and Connery, who played the role of his father. It was an instant hit grossing $474,171,806 worldwide and also won an Oscar for Best Sound Editing. Ford was nominated for Saturn Award for Best Actor.
4. Blade Runner (1982)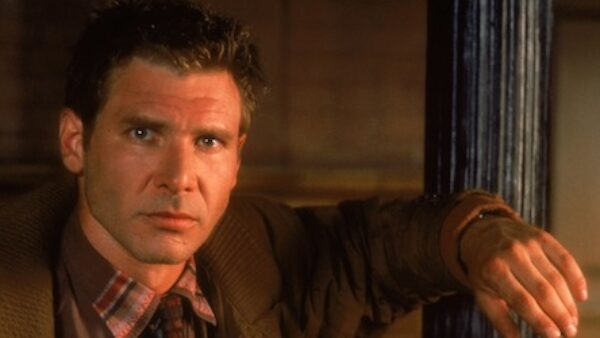 Unsettling, deep, and dark, Blade Runner is one of the most brilliant sci-fi movies of all time. Loosely adapted from Philip Dick's novel Do Androids Dream of Electric Sheep?, the story revolves around a group of escaped replicants and an expert Blade Runner who agrees to hunt them all down.
Ford played the character of Blade Runner with such effortless charm that can't be replicated by anyone else. The movie won the OFTA Film Hall of Fame Award, Special Achievement Award, and LAFCA Award for Best Cinematography, as well as the BAFTA Film Awards for Best Cinematography, Best Costume Design, and Best Production Design/Art Direction. A sequel to this movie is scheduled to release later this year titled Blade Runner 2049.
3. The Fugitive (1993)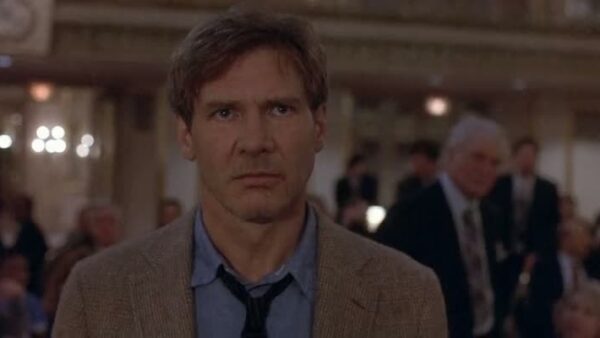 This action-thriller is based on a 1960s TV series of the same name by Roy Huggins. Dr. Kimble escapes from police custody after being accused of his wife's murder. With a U.S. Marshal team on his tail, he is desperate to prove his innocence and to find out who killed his wife.
Ford once again effortlessly plays the part of a man on a run, giving us another remarkable performance. This movie was the third highest-grossing movie of the year and was nominated for seven Oscars including Best Picture. A sequel followed in 1998 titled U.S. Marshals.
2. Raiders of the Lost Ark (1981)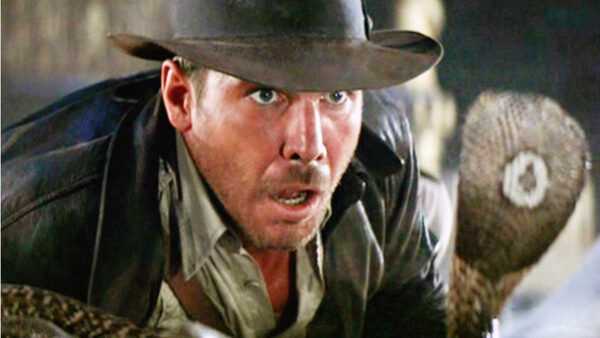 The first installment of the Indiana Jones franchise, although second in internal chronological order, revolved around the archaeologist Jones who gets hired by the government to find the Ark of Covenant. However, Hitler also sent off his agents after that Ark.
This movie became the highest-earning movie of the year and still remains one of the highest-grossing movies to be made. It received eight Oscar nominations and its immense success led to the additional Indiana Jones movies, TV series, and 15 video games. Ford won a Saturn Award for Best Actor and a Jupiter Award for Best International Actor.
1. Star Wars Episode V: The Empire Strikes Back (1980)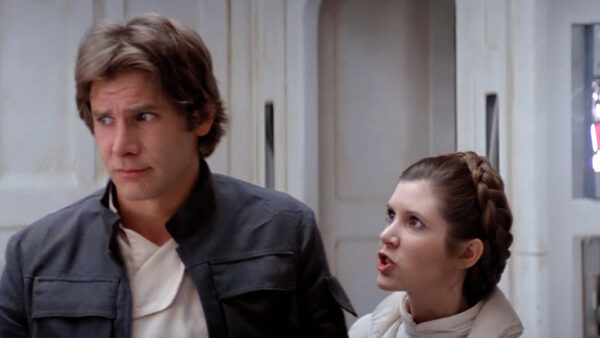 This is the second installment of the Star Wars trilogy and is set in the Galactic Empire. Darth Vader is in search of Luke Skywalker and the other Rebel Alliance. While Vader closes in on Luke's friends, he is studying the force under Jedi Master Yoda. Soon he must make a decision between saving his friends and completing his training to become a full Jedi Knight.
All the performances are remarkable, Ford especially shines as Han Solo. This movie became the most highly acclaimed installment in the Star Wars franchise. To date, this installment has grossed more than 538 million worldwide. It was followed by Return of the Jedi in 1983.
Honorable Mentions
Aside from these, we feel that the following three movies deserve an honorable mention for Harrison Ford's amazing performance:
Hanover Street (1979)
Force 10 from Navarone (1978)
Ender's Game (2013)
Did you like our list of the best Harrison Ford movies? Comment below and let us know which is your favorite.