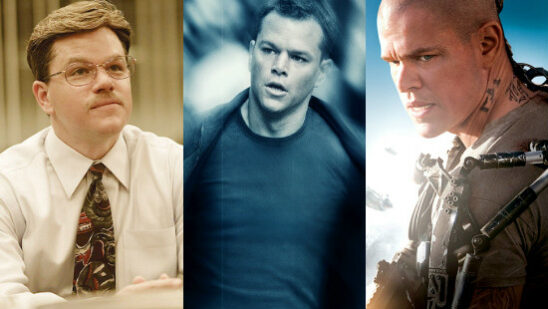 Better known for his super-spy character with lethal combat skills, Jason Bourne, the prolific American actor Matthew Paige 'Matt' Damon is of Cambridge, Massachusetts origin. Now one of the 40 top-grossing actors of all time, Matt Damon started his career in high school theater and got his first break in professional acting in the 1988 movie, Mystic Pizza. The blue-eyed star has been married to the Argentinian, Luciana Barroso, since 2005 and has three daughters with her. He has also actively participated in charitable works including ONE Campaign, H2O Africa Foundation, and other organizations. Matt Damon has had great success as an actor and film producer, with many awards including Academy Awards, Golden Globes, and others. Here are the 15 best Matt Damon movies of all time that we believe you should watch if you happen to be his fan:
15. Gerry (2003)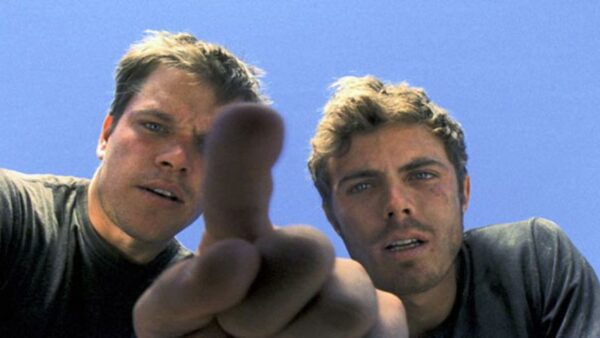 Written by both of the actors in lead roles, Matt Damon and Casey Affleck, and Gus Van Sant (also the director), this adventure/drama genre is about how friendship is tested in a dire situation. Two young friends, who both call each other Gerry, plan on taking a hike.
They do not find what they came for and instead get lost in the wilderness of the desert on their return. With food and water supplies ending, no sign of civilization nearby, hopelessness, and despair threatening to take over will the friendship survive, or will the circumstances force them into doing something drastic?
14. Elysium (2013)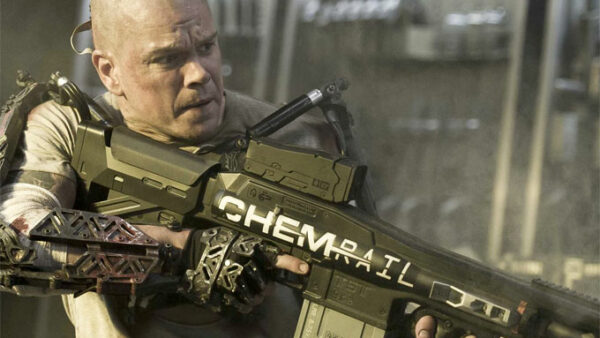 Written and directed by Neill Blomkamp, this sci-fi venture is set in a futuristic world of 2154. The world is heavily immersed in a class system where the rich and superior live in a satellite station called Elysium while all others make do by living in total ruins.
Matt Damon in the lead role of Max decides to risk his life for a chance of bringing equality in this polarized world. Starring as the antagonist is Jodie Foster, the secretary who will do her utmost to keep things the way they are.
13. We Bought a Zoo (2011)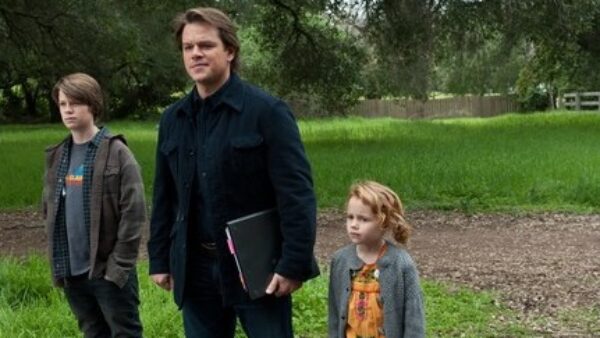 Directed by, this is an adaption of the Australian Benjamin Mee's book, an animal psychology expert, it is based on his true personal experiences. It stars the good-looking Matt Damon and the guys' favorite Scarlett Johansson in the lead cast. The plot is simple, Benjamin (played by Matt Damon) has lost his wife and has decided to move to the countryside along with his daughter (Scarlett Johansson) and son.
They purchase a zoo and hope to renovate it, bringing it up to its past standards. A lot of problems, including finances, come in the way of the strong-willed Benjamin but he leaves no stone unturned to pass every inspection and reopen the Zoo to the public.
12. School Ties (1992)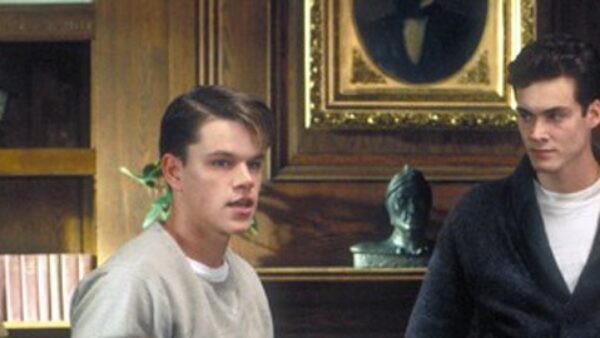 The movie does well to highlight the racist society of the past, the class divide, and the bigotry of the rich. It is set a few years after WWII when antisemitism was still afresh in society, a Jewish wonder quarterback was offered a place in a prestigious prep school.
The school alumni just wanted their team to win while for David Greene (Brendan Fraser) it was a once-in-a-lifetime opportunity to get into an Ivy League university and make a good career. Fearing hate and rejection, David keeps his religion a secret.
However, when the word does come out, his friends including Charlie (Matt Damon), and his girlfriend's folks, all make a laughing stock of him and worse.
11. Rounders (1998)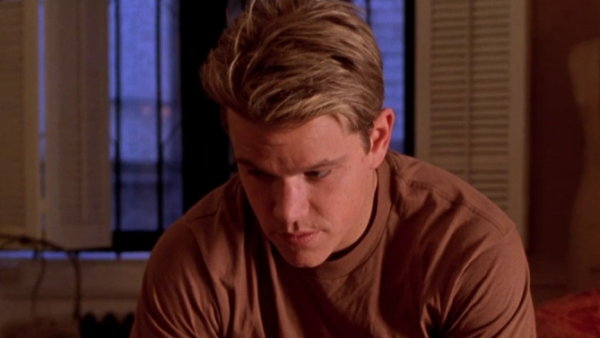 John Dahl's venture that falls in the crime genre has received great reviews from movie critics. It stars Matt Damon as Mike, a law school student who loses all his bankroll money in a poker game against the Russian Teddy. This and pressure from his girlfriend, (played by an attractive actress and model Gretchen Mol) he starts afresh vowing to permanently quit poker.
Enter Edward Norton as Mike's old friend Worm, just released from prison, and they're both back dealing cards. Worm needs to pay off a debt and it turns out the debt is owed to Teddy. Mike decides to go for the kill, face his old rival, and settle things once and for all.
10. The Adjustment Bureau (2011)
Directed by George Nolfi, this sci-fi romance flick is based on a short story by the famous American science fiction writer, Philip K. Dick. Philip's idea of fate/predestination is a team of men who work in the 'Adjustment Bureau' and decide what is best for you, having the power to affect your life.
However, when a politician and a front runner for presidential elections, David Norris, falls for a ballet dancer, even the Adjustment Bureau has trouble keeping them apart. David Norris is played by the celebrated American actor Matt Damon while Emily Blunt takes the stage as Elise, the ballet dancer.
Men from the adjustment bureau, with mysterious powers, try to keep the love birds apart but David is determined to get her at all costs even if it might cost him winning his seat.
9. The Informant! (2009)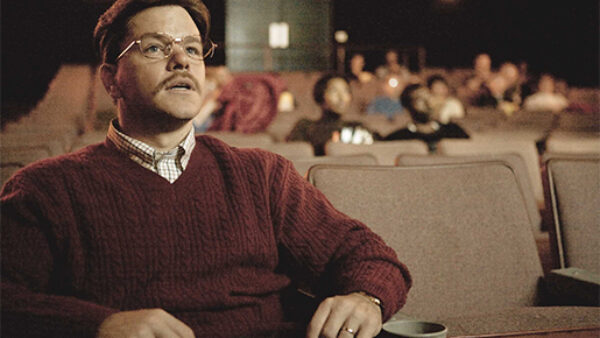 This comedy motion picture is based on a true story, written by American journalist Kurt Eichenwald. It stars the striking Matt Damon in the lead character of Mark Whitacre, Vice President of a leading lysine developing company ADM. Things take a turn and Mark agrees to become the eyes and ears of the FBI in his own company, to get evidence on price-fixing that ADM has been involved in.
It seems like Mark was forced into becoming an FBI agent, but the cut-clean-looking man with mustaches might have more to him than what meets the eye. Matt Damon's onscreen brilliance in the comic role got him nominated for a Golden Globe.
8. Invictus (2009)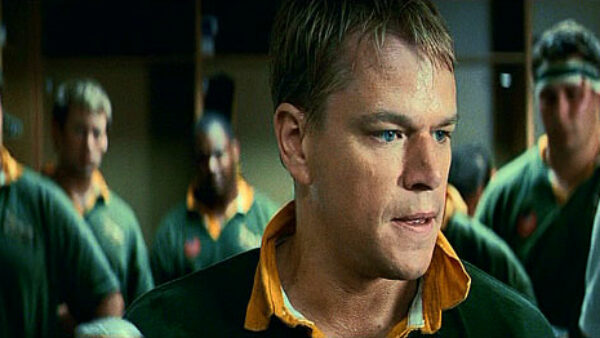 Directed by Clint Eastwood, this biopic is based on a book by John Carlin by the name Playing the Enemy. The movie features a star-studded cast with the legendary Morgan Freeman and The Bourne series star Matt Damon in lead roles. Morgan Freeman's Nelson Mandela has been elected President and aims to bring together a country torn by apartheid.
He chooses sports to unite all and decided to support his national team, Springboks, in the upcoming Rugby world cup in South Africa. To field a mixed-race team and get everyone to rally behind is no easy task.
Nelson trusts Francois Pienaar (Matt Damon) to lead from the front. For their powerful performances, accurately depicting the high-running emotions and crises of the time, Morgan Freeman and Matt Damon were both nominated for Oscars.
7. The Rainmaker (1997)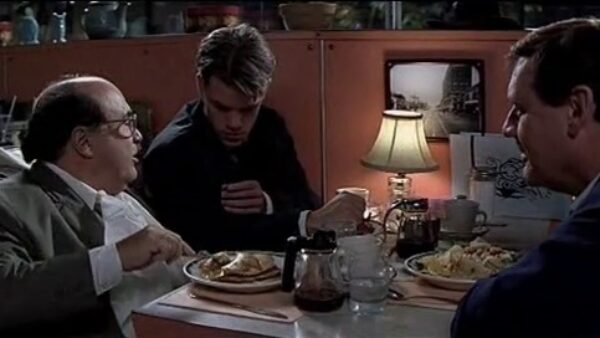 A crime thriller novel by John Grisham has been artfully made into a movie by director Francis Ford Coppola. Matt Damon stars as a young jobless lawyer, Rudy Baylor, who takes up the case against an insurance company for not providing payment for an elderly couple's son's operation.
With a daunting task on his hands and his love affair with a married, suppressed woman, Baylor will face many complications and difficulties. The antagonist, played by Jon Voight, was nominated for a Golden Globe while Matt Damon was nominated for Favourite actor in Blockbuster Entertainment awards.
6. The Talented Mr. Ripley (1999)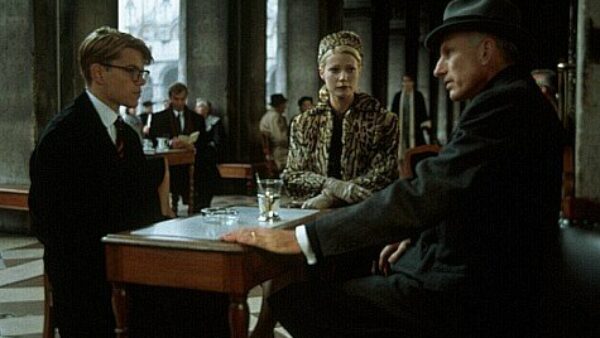 Stealing is common, but stealing identities is new. Tom Ripley, a poor young man is deceitful, skilled at lying, and impersonating. This second adaption of Patricia Highsmith's novel shows Ripley getting an offer from the rich Greenleaf family to travel to Italy and bring back their son Dickie.
Played by Matt Damon, Ripley gets close to Dickie and his girlfriend, all the while working towards his goal of becoming Dickie Greenleaf himself.
The movie is a must-watch for all serious movie fans. It features a stellar cast including Matt Damon, Judy Law, and a very pretty Gwyneth Paltrow. With 5 Oscar and 5 Golden Globe nominations including one for Matt Damon, Anthony Minghella's motion picture is highly recommended.
5. The Martian (2015)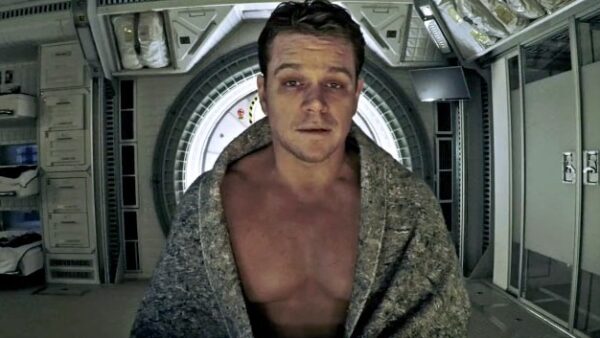 With a score of Oscar nominations including one for the lead star Matt Damon, a Golden Globe award for him, and the director Ridley Scott, The Martian is one of the most successful movies of 2015. The highly-rated Sci-Fi shows Matt Damon in an astronaut suit on Mars.
Named Mark Watney and presumed dead in a storm, he is left behind by his crew. With less than manageable supplies, a hostile environment, and no apparent way to contact earth, Mark needs to keep his wits and pass the test of sheer resilience to survive.
4. The Bourne Ultimatum (2007)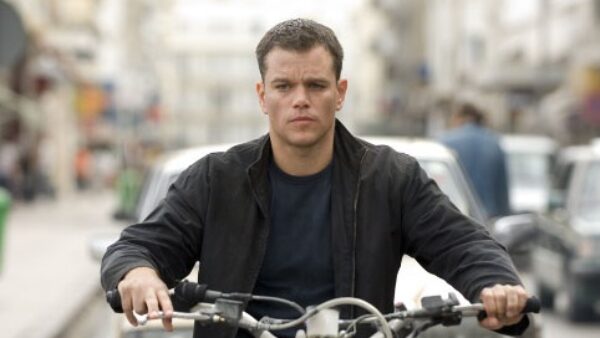 Paul Greengrass's crime thriller is highly rated and makes the third installment in the popular action spy Bourne series. Matt Damon's character Jason Bourne is a highly-skilled spy who had a sudden awakening of consciousness with no recollection of his training and past.
Following on from his narrow escape from his former organization in the previous installment, trying to kill him, this time Bourne has to avoid the CIA team pursuing him as he desperately tries to find his origin. This fast-paced, action-packed movie with 3 Oscar wins, promises a good 2 hours of entertainment.
3. True Grit (2010)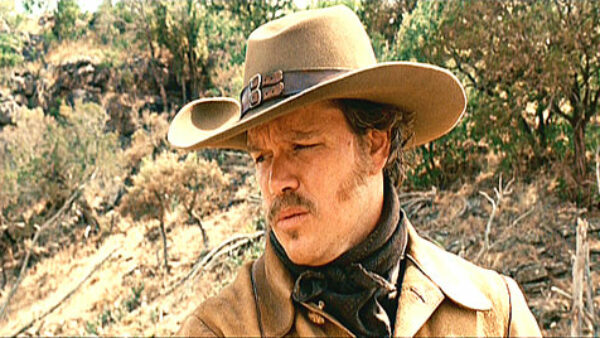 Written for the screen and directed by the Coen brothers, this western adventure flick is another book adaption of Charles Portis' novel. The plot is simply about a young teenage girl, whose father has been murdered, who hires the toughest U.S. marshal, Rooster Cogburn, and insists on accompanying him on their journey to catch the culprit.
Along the way, a Texas Ranger LaBoeuf joins the cause as well. With exceptional acting, praiseworthy cinematography, and great direction, True Grit has been a huge success with 10 Oscar nominations and a truckload of other awards.
2. The Departed (2006)
Ranked at #45 in IMDb's all-time best movies, this crime thriller directed by Martin Scorsese is a treat for movie fanatics. The cast includes big guns like Leonardo DiCaprio, Matt Damon, Jack Nicholson, and Mark Wahlberg. A cop undercover, Billy (Leonardo DiCaprio) infiltrates a gang led by Chief Frank (Jack Nicholson).
On the other end, there is a mole in the police department, Collin (Matt Damon). The exchange of information on both ends leads to awareness about these moles. It's a race against time to find the other and save their own skin. With 4 Oscars to its name, nominations, and many more awards, The Departed remains one of the best crime movies made to date.
1. Good Will Hunting (1997)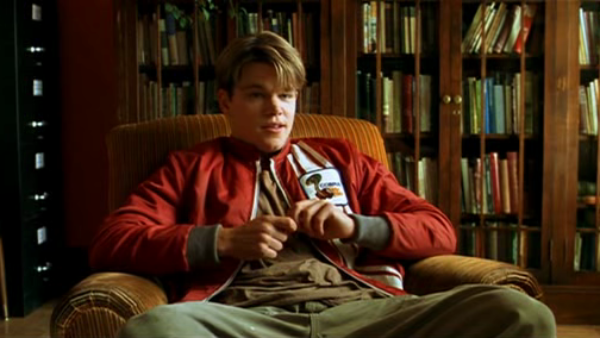 Good Will Hunting is the true mark of Matt Damon's success, as an actor as well as a writer. Co-written, along with his childhood friend Ben Affleck and directed by Gus Van Sant, this is a story of a natural math genius, Will Hunting. The irony he works as a janitor at MIT. Realizing his talents, math professor Lambeau decides to help him.
His old class fellow, a community college professor Sean Macguire, and his friend Chuckie try to counsel him in the right direction. It's the idea of betraying his friends and his old hurtful memories that hold him back and it is Skylar, a Harvard student, and Will's love interest who really opens him up to use his genius for good.
Robin Williams, as Sean Macguire, gives an astounding performance, winning an Oscar along with an Oscar win for Matt Damon/Ben Affleck (Best screenplay) and a nomination for Matt Damon (Best Actor in a lead role).
Honorable Mention
This list of Matt Damon movies can't be completed without mentioning these classics as well:
The Good Shepherd (2006)
Stuck on You (2003)
Promised Land (2012)
Did we miss any of the best Matt Damon movies of all time? Please let us know in the comments below!