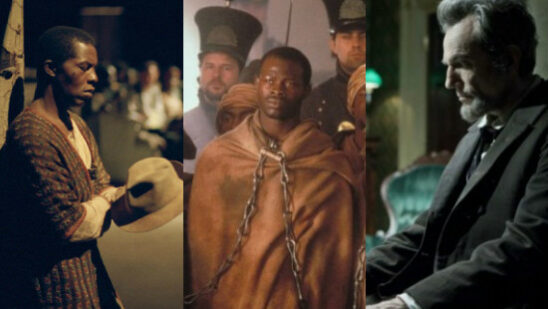 Slavery is a sensitive topic. From 1654, when John Casor legally became a slave for the first time, to the thirteenth amendment in 1865 that officially ended slavery, the white folks in America have enjoyed a supremacy over blacks, and have treated them as less than humans.
These movies are set during the time when blacks were oppressed and try to awaken the humanity in us by highlighting the brutal treatment of slaves during those times. Lets take a look at 20 best movies about slavery ever:
20. Slaves (1969)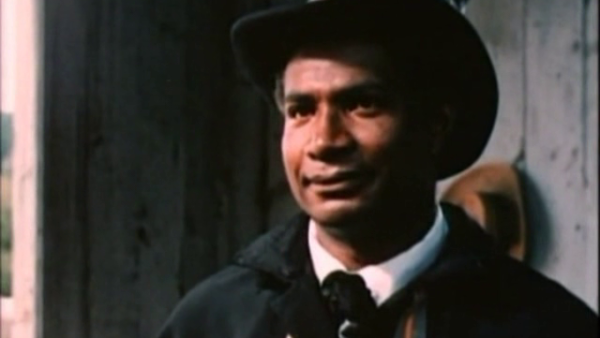 Director Herbert Biberman's Slaves is set in antebellum time. The movie accurately depicts the duality in slave masters as Ossie Davis, who plays Luke, gets sold from a kind master who intended to set him free, to a cruel master, McKay (played by Stephen Boyd).
Although Slaves has a barely average plot and less than ordinary acting, but it does makes us feel hatred for the cruel master and a genuine sympathy for Luke. Marilyn Clark also makes an appearance as Mrs. Bennet.
19. Uncle Tom's Cabin (1927)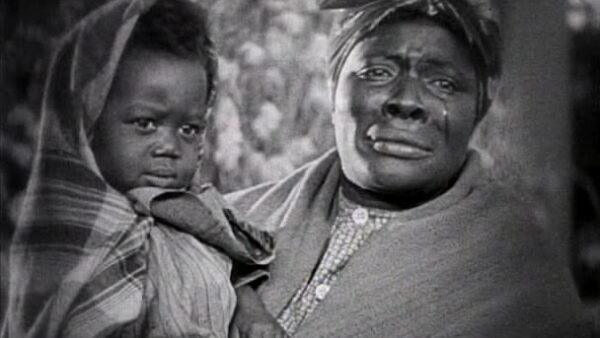 Inarguably the best film adaption of Harriet Beecher's novel, Uncle Tom's Cabin was one of the most expensive films of its time with a healthy budget of $1.8 million. Even today, it's still one of the best black slavery movies out there.
Margaret Fischer, once promoted as the 'American beauty', plays Eliza who wants to marry George, a role taken by Edmund Carew. George's masters however refuse but a few years later they both flee. Eliza and her son, Harry, are captured and get separated while George takes on himself to rescue them. Director Pollard has done a good job with cinematography and highlighting the evils of slavery.
18. Trade (2007)
Trade is about a multi million, yet surprisingly less known about, industry – Human Trafficking. While the characters of Ray and Jorge, played by Kevin Kline and Cesar Ramos respectively, are fictitious, the premise behind the movie is very real. Director Marco Kreuzpaintner, German, has done a commendable job to create awareness of the existing underground sex trafficking industry.
The film focuses on the struggle of 13 years old Adriana, who gets kidnapped by sex traffickers. Her 17 years old brother Jorge from Mexico City tries to rescue her and meets Ray on his way, whose similar loss to this evil compels him to help Jorge.
The film also narrates statistics of foreign women and children that have been victims of this abuse. Although the film has zero entertainment value due to its sex slavery centric theme but it accurately highlights the pain through which such victims have to go through. Quite unsurprisingly, the film has been rated R for violent/sexual/pedophilic scenes.
17. Drum (1976)
The American boxer turned actor, Ken Norton, while physically looking in good shape, gave a marginally satisfactory performance while playing Drum.
Brought up in New Orleans in a brothel, Drum gets into trouble with a customer, DeMarigny, resulting in Drum's mother selling him to a plantation owner, Mr. Hammond who is played by Warren Oates.
Yaphet Kotto, as Drum's friend Blaise, gives an impressionable performance. Threatened, when Hammond learns Blaise was involved with his promiscuous daughter Sophie, Blaise starts a revolt.
Themed on slavery but featuring a lot of nudity and violence, directors Steve Carver and Burt Kennedy have produced a rememberable exploitation picture.
16. Manderlay (2005)
Director Lars von Trier, a Danish iconoclast who has never set foot in America himself, attempts to show racism in the country in this low-budget venture.
Grace, played by Bryce Dallas, is revolted to see that slavery still continues in Manderlay. She is adamant to end this injustice and uses her father's notorious gangsters to give democracy to the slaves. However as it turns out, the social and economical realities are not that simple.
15. Beloved (1998)
Jonathan Demme's adaption of Toni Morrison's novel, Beloved, shows a family literally haunted by their slave past, only a few years after the civil war.
Played by an African-American of worldwide fame Oprah Winfrey, Sethe is a former slave who now lives with her daughter Denver. Paul D. played by Danny Glover, a friend of Sethe, joins them and turmoil starts when Beloved, a character with a touch of supernatural, enters their lives.
14. The Mission (1986)
Robert Di Nero as Mendoza, a reformed slave trader, wants to help Jesuit Father Gabriel (who originally had landed in South America in hopes of converting natives to Christianity) in saving the natives from Portuguese government that intends to use them as slave labors.
A script of Robert Bolt, renowned writer of "Lawrence of Arabia", this is a beautiful story about moral crises of conscience of two different Jesuits.
13. Amazing Grace (2006)
William Wilberforce, played by Ioan Gruffudd, is a young member parliament in Britain who wants to bring change in government policy regarding the slavery issue. His efforts however go in vain as other MPs have vested interest in the slave business.
Hopeless and ill, William takes a holiday in Bath where he meets his future wife, Barbara Spooner. Barbara rekindles the fighting spirit in William who starts again, after marrying her.
Winner of the Christopher award 2008, Michael Apted's Amazing Grace is a good watch.
12. Amistad (1997)
Inspired by W.A Owen's book Black Mutiny: The Revolt on the Schooner Amistad, Steven Spielberg produces a remarkable movie with a star-studded cast that won 4 Oscar nominations.
Enslaved Africans on board, led by Cinque, take over the ship, Amistad. Celebrated actor Morgan Freeman, playing Theodore, along with a lawyer and ally, tries to help them as they land in trouble with authorities. Matthew McConaughey, lawyer, and Anthony Hopkins, an ally by the name Quincy, join Theodore's cause and with their brilliance on-screen, make the courtroom drama a treat to watch.
11. Sankofa (1993)
Sankofa is an African word that literally means to remember the past. Written and directed by Haile Gerima, from Ethiopia, Sankofa makes the viewers sympathize and care for the slaves undergoing physical and psychological torture at the plantation.
A black American model, on a photoshoot in Ghana, is taken into her ancestral past of slavery on a plantation. Although, it's a low-budget movie but it's definitely worth a watch.