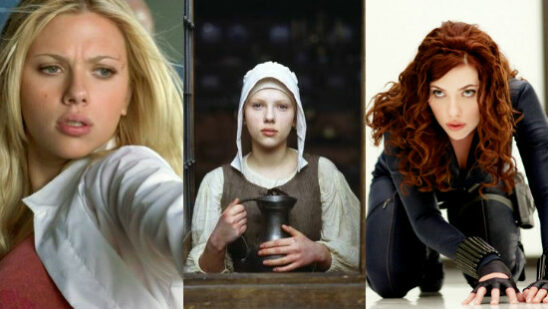 Naturally a brunette with beautiful green eyes that people so crave for, Scarlett Johansson rules the hearts of guys and girls alike. With a buxom figure and a husky voice, she not only has all the guys crushing over her but the girls too. Did we mention the successful, New York-born actress has been a supermodel as well? We can safely say, Johansson has successfully downplayed the hype of 'size zero' physique. The hot American actress has married twice, having a daughter from her second husband Romain Dauric, a Frenchman who owns an advertising agency. Her talents also include singing. Scarlett Johansson released her debut album named Anywhere I Lay My Head in 2008. Let's take a look at the 15 best Scarlett Johansson movies of all time:
15. The Island (2005)
This romantic adventure, directed by Michael Benjamin Bay, is set in a future world. It shows a facility where humans are treated like robots having the same monotonous routine throughout. The reason given is that the world outside is too polluted except for an island, where everyone dreams of going but only the lucky lottery winners are allowed to.
Everything seems fine till two people, Lincoln Six and Jordan Two Delta (Scarlett Johansson who has turned blonde for the movie) start asking the troublesome question – why? They manage to escape the facility and a hot pursuit begins with high tech and a lot of action.
It also reveals a sinister reason for the existence of the facility. As is usual with Michael Bay, the movie has commendable special effects and good acting all around.
14. An American Rhapsody (2001)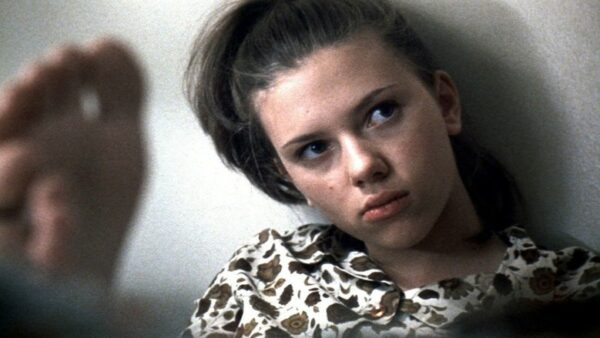 This drama is an attempt by Hungary-born Eva Gardos to tell her own story. The story is told from the point of view of young Suzanne, a fifteen-year-old convincingly played by Scarlett Johansson. Suzanne was left behind as her parents took off to the USA to escape Stalin's oppression.
Raised by a loving foster couple, the girl has settled well with them. However, she is sent to Los Angeles by her real parents, where she finds it hard to come to terms with the reality as she grows up.
She takes a trip to her hometown in Hungary to learn more about her mother and her protective nature. The movie might be set from Suzanne's view, but it certainly highlights the ordeal her mother went through, a great insight into her parents' overprotectiveness.
13. We Bought a Zoo (2011)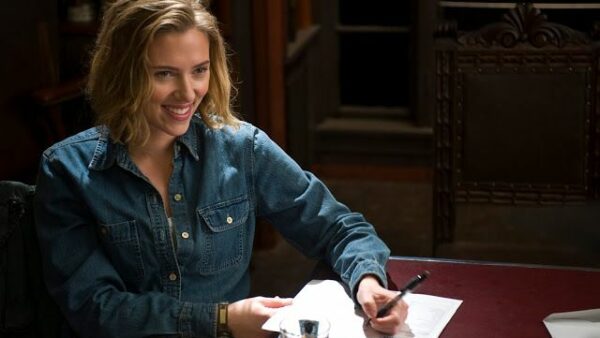 What better way to deal with a family tragedy than to buy a zoo? No, we are not joking. Cameron Crowe's comedy venture is based on a book by Benjamin Mee, a true story of himself. Played by Matt Damon in the movie, Benjamin buys and settles in a large house with a zoo, following his wife's death.
It is a story of how he works hard and the problems he faces to renovate and turn the zoo into a recognized one with a profitable business. Scarlett Johansson plays the role of the head of the zoo team named Kelly.
12. Manny & Lo (1996)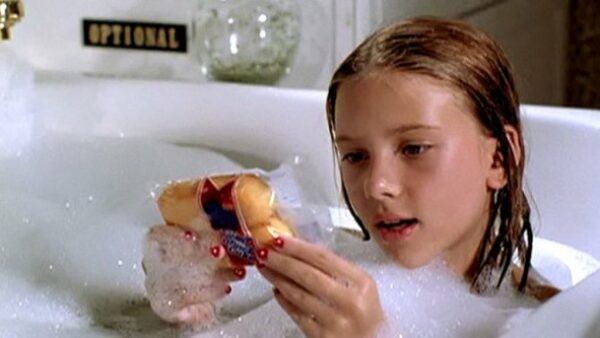 Written and directed by Lisa Krueger, this comedy-drama is about two young girls on the road. This isn't just a casual road trip. The elder of the two, Lo is pregnant. Inadequate and unqualified to raise a kid on their own, they decide to take hostage a woman who seems to know all about baby care.
The story is narrated by the younger sister, Manny's view, a character very well depicted by the talented Scarlett Johansson. The movie is interesting enough to keep the viewers hooked and gradually reveals things about the characters, slowly filling in the puzzle pieces.
11. Lucy (2014)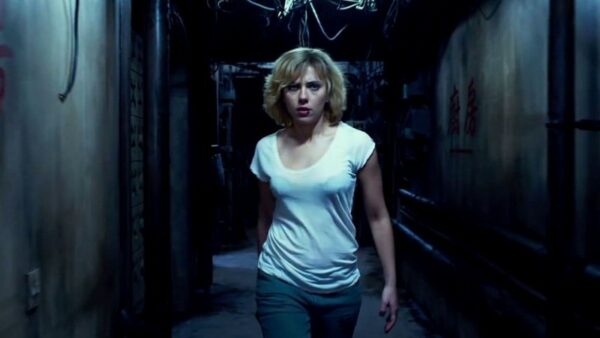 Frenchmen Luc Besson's writing and direction not only star the gorgeous Scarlett Johansson but also shows her superhuman powers. The sci-fi thriller is about a woman who gets mixed up with the wrong crowd in a deal and ends up as their drug mule.
But the chemical inside her leaks giving her extraordinary powers, which she predictably uses to take revenge on her captors. Helping her along the way is a renowned neurologist, Dr. Norman, played by the legendary Morgan Freeman. Bad guys being kicked around by the opposite gender makes for a good fun time of 90 minutes.
10. Hitchcock (2012)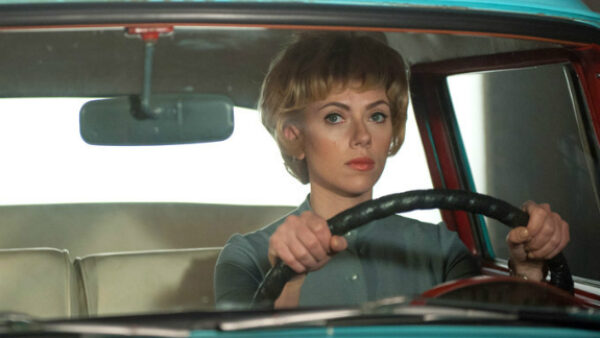 This biopic is based on a book written by Stephen Rebello. It is set in the late 1950s and focuses on the life and relationship of the celebrated filmmaker Alfred Hitchcock and his wife.
Despite reservations, his wife supports him throughout the project of a horror book adaptation that Hitchcock has undertaken to prove to his critics that he still has the same daring spirit. The movie walks us through the difficulties, his resilience, and the strain it puts on his marriage.
Helen Mirren is superb as Hitchcock's wife Alma, getting nominated for a Golden Globe. Hitchcock himself is played by an equally big name, Anthony Hopkins. Scarlett Johansson features as the actress in the movie Psycho which Hitchcock was directing.
9. Iron Man 2 (2010)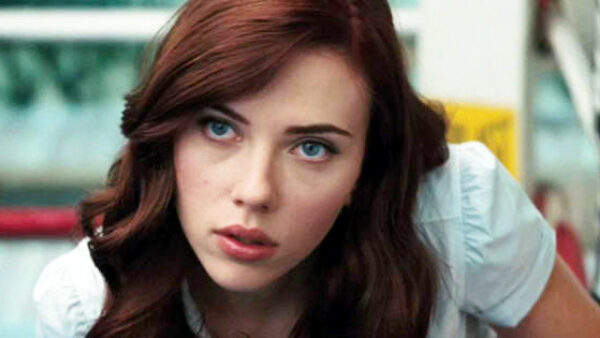 The second installment of the very successful franchise Iron Man made $624 million at the Box Office. When you're as cocky as Mr. Tony, you're bound to make big enemies. Based on Marvel comics, this time Tony Stark faces his arch-rival Hammer, who has an army of Iron Men, or so he thinks.
Hired by Hammer with a vengeance for Stark is the Russian Ivan Vanko, who believes Stark's father stole his own father's work. To top it all, Tony Stark is dying. But nothing to worry about, Iron Man has it all under control by the end. Helped by his faithful Col. Rhodes and a very hot martial arts expert Natalie Rushman (Scarlett Johansson).
8. Girl with a Pearl Earring (2003)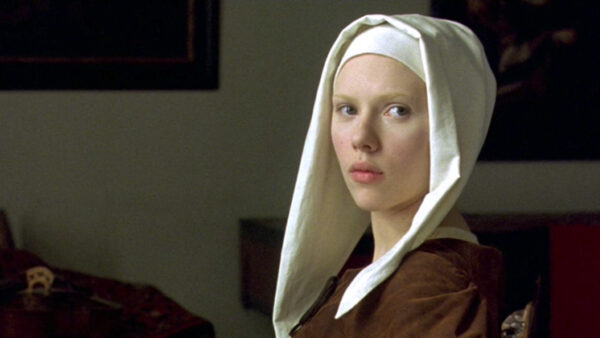 We know Scarlett Johansson has quite the looks and figures. But here, she proves she is quite an actress as well. Based on a novel by Tracy Chevalier, it is about a 17th-century artist's work named Girl With the Pearl Earring, rumored to be inspired by a maid who worked in his home named Griet.
The artist, Vermeer is played by the British actor Colin Firth while the maid is played by Scarlett Johansson, a spectacular performance that got her nominated for a Golden Globe in the Best Actress category. The movie also has 3 Oscar nominations to its name in Best Art Direction, Costume Design, and Cinematography categories.
7. Don Jon (2013)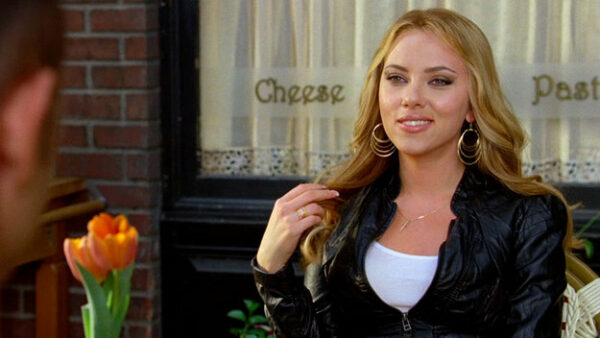 By giving a comical outlook to a very taboo societal subject, Joseph Gordon Levitt highlights an issue facing the young generation's addiction to adult movies to the extent that he doesn't find his relationships gratifying enough.
Gordon-Levitt takes the lead role in his own writing and direction, a character named Don who scores perfect girls at will but somehow still finds his adult movies action better.
In looking for his match, he meets two very different women who change a lot in him, making him realize the difference between real relationships and adult movies. One of these is a very hot 10/10 that Don falls for named Barbara, played by the attractive Scarlett Johansson to perfection.
6. Captain America: The Winter Soldier (2014)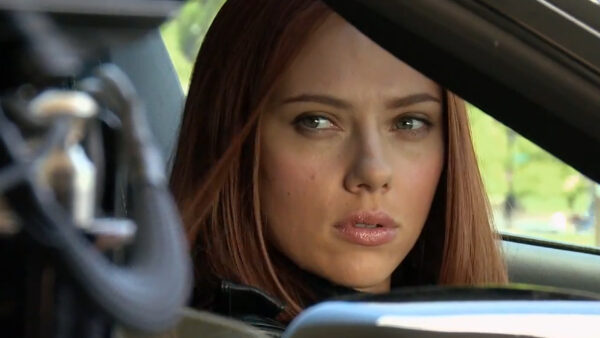 What is better than a hot chick in a movie? The answer is a hot chick who is an Avenger, a S.H.I.E.L.D. agent, and can kick bad guys' a**es with super-fast martial arts. And the best for this role of Black Widow is none other than the buxom figure Scarlett Johansson.
As Steve Rogers (Captain America) tries to adjust to the modern world, S.H.I.E.L.D. faces a threat from traitors within. When Steve trusts no one, he is labeled as a traitor.
His only aides are The Falcon and the Black Widow from Marvel comics. The movie was nominated for an Oscar in the Best Visual effects category and grossed over $714 million at the box office, which speaks volumes of its success.
5. Under the Skin (2013)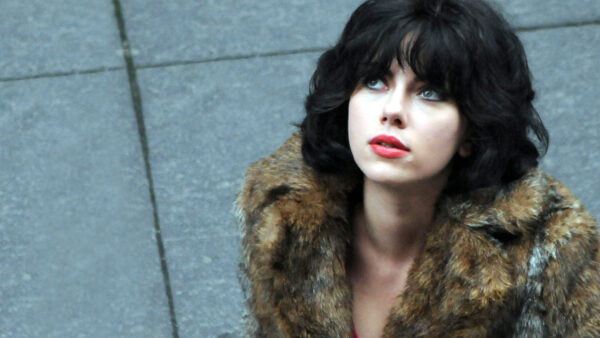 This sci-fi starring the stunning brunette Scarlett Johansson in the lead role is based on a novel by Michel Faber. Is the movie all literal or is it symbolic, it can be left to the viewer's interpretation.
It shows an alien, never officially labeled in the movie, driving around town and seducing lonely men into her van only to leave them trapped in what seems like a portal.
Her partner or supervisor is a man riding a motorbike and they meet often, never speaking, perhaps using some form of telepathic communication.
Scarlett Johansson wonderfully plays the alien, totally devoid of emotion but as time passes and she observes people, she tends to take human effect only to meet an unfortunate end.
4. In Good Company (2004)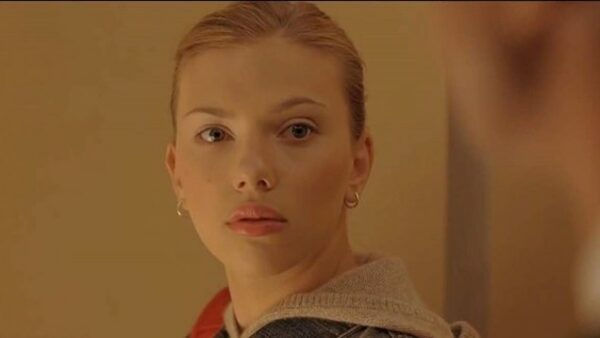 This rom-com was written and directed by Paul Weitz and makes for an excellent light-humor movie for a weekend night. Dan is 51 and an ad executive, recently demoted by his company and placed under a very young Carter.
Dan tries to accept the situation as he needs the job, with his third daughter on the way. But to add insult to misery, Carter is having an affair with Dan's daughter. Dan's daughter Alex is played by the vibrant Scarlett Johansson.
3. Vicky Cristina Barcelona (2008)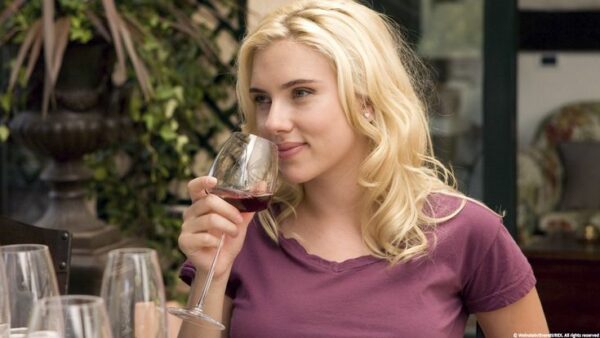 Interesting fact Javier Bardem who plays the painter Juan Antonio and Penelope Cruz, who plays his ex-wife in this romantic flick also became a real-life couple in 2010. Woody Allen's writing and direction show two young American girls, Vicky (Rebecca Hall) and Cristina (Scarlett Johansson) on a holiday trip to Spain.
Unable to resist the charming painter Juan, Cristina starts an affair only to find that Juan's ex-wife also enters the scene and things get complicated. Penelope Cruz's role won her an Oscar for Best Performance by an Actress in a Supporting Role.
2. Lost In Translation (2003)
Highly appreciated by fans and critics alike, Sofia Coppola's Lost In Translation deservingly won her an Oscar for Best Original screenwriting. Starring Bill Murray as an aged movie star out of his prime and Scarlett Johansson as a young newlywed, the movie shows how the two meet in Tokyo, foreign land to both.
Their spouses are busy and with language barriers and not much to do, they hang out most of the time, forming a unique bond. They help one another find the meaning of life in different forms.
The movie has superb direction and countless awards in its bucket. Lead actor Bill Murray has an Oscar nomination and a Golden Globe to his name, while Scarlett Johansson was also nominated for a Golden Globe award.
1. Ghost World (2001)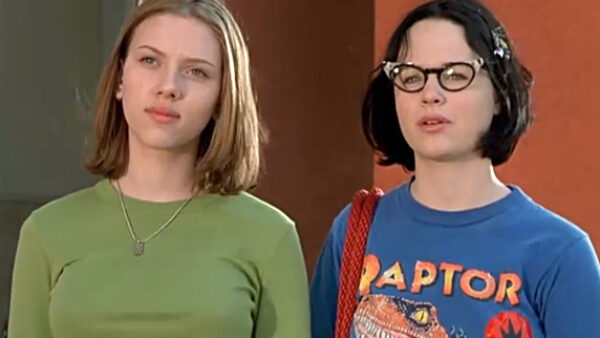 Based on a comical book by Daniel Clowes, Terry Zwigoff's venture is a unique one. It shows two young girls, Enid (Thora Birch) and Rebecca (Scarlett Johansson), who have just finished high school. Enid is different – she seems above all normal girls' desires.
Marriage, college, and normal things are not on her list and she has a very satirical view of the world, something most people miss. As Rebecca settles into her life, finding a partner, Enid is left all alone till she finds a guy who, like her, is totally different from the rest too. But is being different for a match? Ghost World shows how the oddities in the two seem to complete each other.
Honorable Mention
We can't resist mentioning these epic performances of Scarlett Johansson as well:
A Love Song for Bobby Long (2004)
The Other Boleyn Girl (2008)
A Good Woman (2004)
Did we miss any of the best Scarlett Johansson movies ever? Please let us know in the comments below!