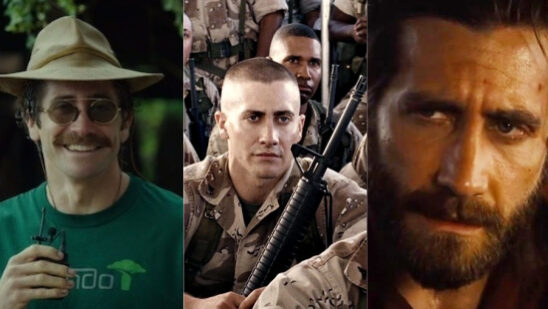 Born to parents working in the film industry and beginning his career as a child actor, it is no surprise that Jake Gyllenhaal became one of Hollywood's most bankable actors. Take a look back at the 15 best Jake Gyllenhaal movies of all time:
15. Stronger (2017)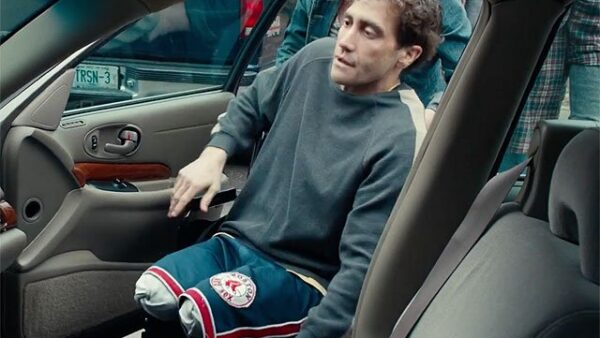 Based on a true story, Jake Gyllenhaal portrays Jeff Bauman in Stronger. The Boston native took part in a marathon held in his city pain and anguish awaited him. During the marathon, two bombs explode and severely injure Jeff.
He is forced to amputate both of his legs above the knee and helps to identify the suspects. Once the culprits are caught, Jeff is hailed a hero and he struggles to adjust to his newfound fame and life without legs.
14. Wildlife (2018)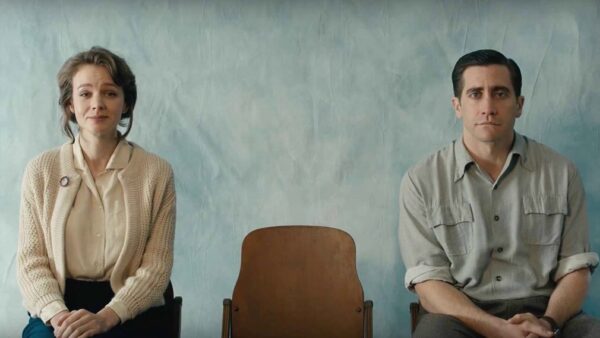 Based on Richard Ford's novel of the same name, Wildlife focuses on the married couple Jerry and Jeannette Brinson. After Jerry gets fired from his job at a country club, his marriage suffers.
Though he takes an underpaying job as a firefighter in a forest, his marriage deteriorates further. The excellent drama movie was well-received by the critics and even won the Best film award at the 3rd Torino Film Festival.
13. Brothers (2009)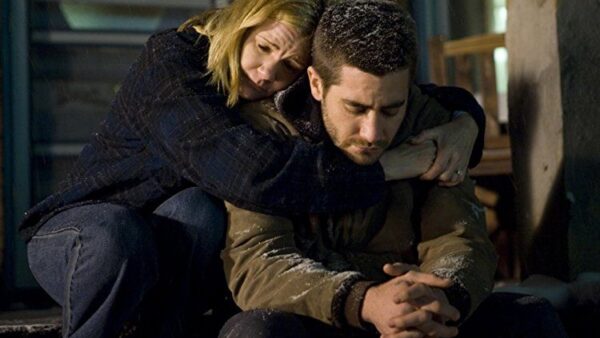 Captain Sam Cahill had been presumed dead for years ever since he was held as a prisoner of the dreaded War in Afghanistan. Once he is set free, he returns back to his family but is no longer the same person he once was.
Suffering from post-traumatic stress disorder, he finds difficulty in adapting back to his family and civilization. Apart from Jake Gyllenhaal, Brothers star Tobey Maguire and Natalie Portman.
12. Jarhead (2005)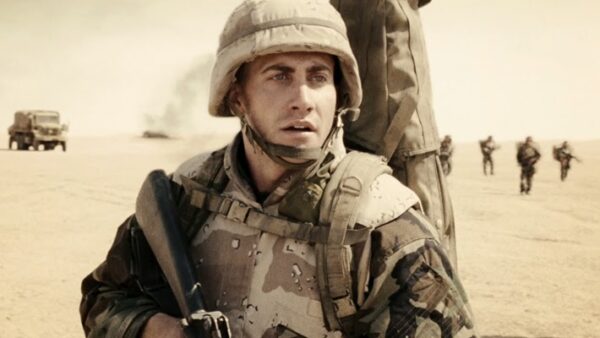 Based upon U.S. Marine Anthony Swofford's memoir of the same name, the 2005 biographical drama military movie Jarhead perfectly showcases how difficult the life of a sniper can be. Starring Jake Gyllenhaal as Swofford, the U.S. Marine's dreams of being a sniper are fulfilled only to face the nightmares that come along with it.
Struck with boredom, Swofford gets the chance at horrific sights such as demolition, storms, war, casualties, burnt bodies, and all that jazz during the First Persian Gulf War of 1991. Almost losing it when he nearly kills a man, Swofford must accept the arduous life that comes with being a man in the military.
11. Okja (2017)
Screened at the 2017 Cannes Film Festival and later released on Netflix, Okja revolves around a South Korean girl named Mija who raises a genetically modified pig. The action-adventure film featured an ensemble cast of South Korean and Hollywood actors.
Familiar faces include Jake Gyllenhaal, Tilda Swinton, Paul Dano, Lily Collins, etc. Though Okja fell short of bagging the Palme d'Or at the 2017 Cannes Film Festival, it was a hit among independent theatres in South Korea.
10. Nocturnal Animals (2016)
Art gallery owner Susan Morrow thought that her ex-husband Edward Sheffield was out of her life for good until she received a manuscript of his new novel and memories stormed back.
Not believing that they are mere coincidences, she notices that the story strikingly resembles her relationship with Edward and discovers shocking truths. Apart from a compelling storyline, the movie features a stellar cast of Jake Gyllenhaal, Amy Adams, Michael Shannon, Isla Fisher, Aaron Taylor-Johnson, Armie Hammer, and Laura Linney.
9. Source Code (2011)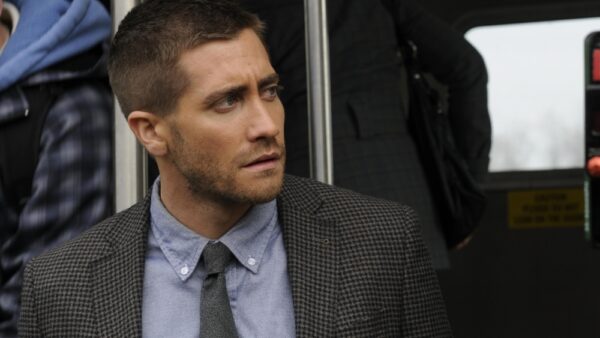 A must-watch for science fiction fans, Source Code showcases Jake Gyllenhaal as United States Army Captain Colter Stevens. After being integrated into a computerized reality, he must find a train bomber.
Full of action and thrill, Source Code keeps the viewers on the edge of their seats. Above all, the movie landed Gyllenhaal a nomination for the Scream Award for Best Science Fiction Actor but lost to Matt Smith from Doctor Who.
8. Southpaw (2015)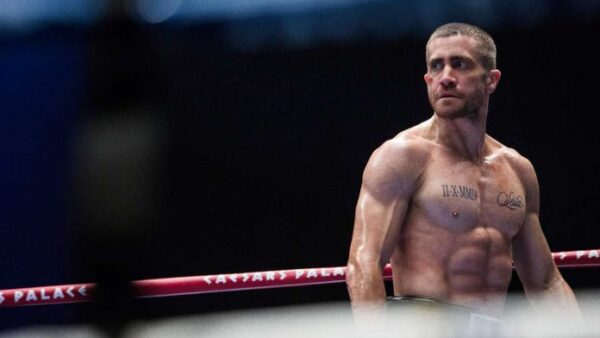 Undoubtedly one of Jake Gyllenhaal's most underrated movies, Southpaw is a terrific sports drama flick. Once a revered boxer, Billy "The Great" Hope's life turned upside down as he lost his family and suffered from intense depression.
However, he steadily stands on his feet again after meeting former boxer Titus "Tick" Willis. Though rapper Eminem was the first choice to play the role of Billy Hope, he left the project, and his replacement Gyllenhaal did not disappoint.
In preparation for his demanding role, the actor extensively researched numerous orphan boxers and gyms in America. Not only that, but he also spent five months training like a boxer to give one of the most unforgettable performances of his career.
7. End of Watch (2012)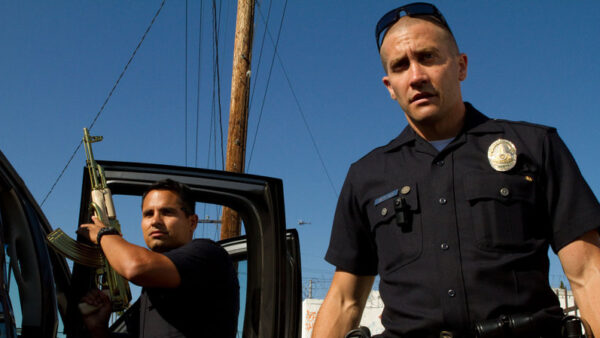 Get ready to see Jake Gyllenhaal locked and loaded with a gun as he patrols one of the most dangerous and notorious neighborhoods in Los Angeles. His job is anything but an easy task as the arduous duties prove to be a heavy toll on his friendship with his partner, Mike Zavala (portrayed by Michael Peña).
The role of LAPD police officer was one of Gyllenhaal's most challenging roles as he undertook five months of rigorous training that included hand-to-hand combat, weapon usage, and police tactics.
6. Prisoners (2013)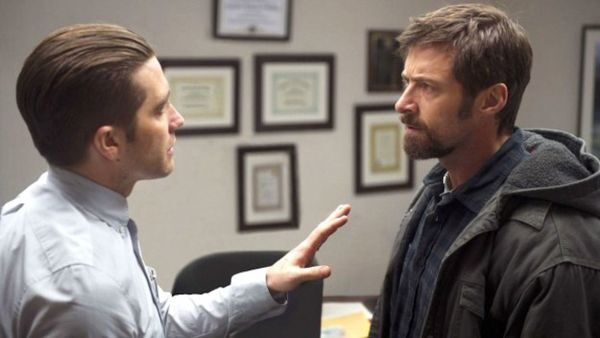 Sharing screens with Hugh Jackman for the very first time in his career, Jake Gyllenhaal stars in the 2013 thriller Prisoners. The movie revolves around two girls being abducted and the police doing their best to search for them and bring the abductor to justice.
Though they are successful in capturing the abductor, they let him slide and he walks out as a free man. Shocked at the police department, the father of one of the girls decides to take the law into his own hands.
For any thrill fan, this film is a must-watch.
5. Spider-Man: Far From Home (2019)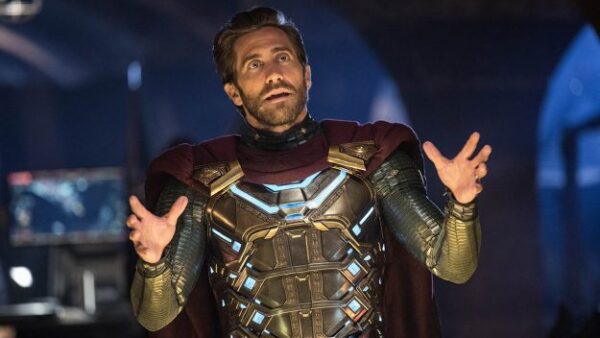 Fans went berserk when Jacke Gyllenhaal was announced as one of the cast members of Spider-Man: Far From Home. As Quentin Beck aka Mysterio, the actor made quite an impact once he joined the Marvel Cinematic Universe.
After gaining Spider-Man's trust and forming an alliance, Mysterio soon shows his true colors but for Gyllenhaal's fans, it was interesting to see the actor as a monstrous villain for a change.
4. Zodiac (2007)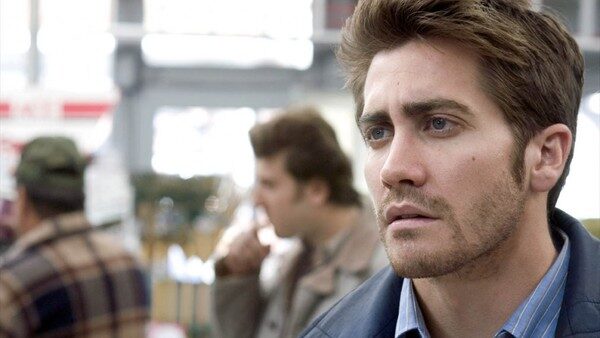 Directed by David Fincher and based on the manhunt for the real-life Zodiac serial killer, the movie has a clear and linear storyline but leaves more unanswered questions with every passing moment.
Leading actors Robert Downey Jr. and Jake Gyllenhaal pulled off their dramatic performances astonishingly well but they were overshadowed by the mysterious serial killer who kept the audience guessing about his unrevealed identity.
3. Nightcrawler (2014)
Dan Gilroy seems to have a promising future when he surprised the audience with his directorial debut crime thriller film, Nightcrawler. Starring Jake Gyllenhaal in one of his finest performances, the film recounts the story of Lou Bloom, an independent movie-maker who covers the shenanigans in Los Angeles for a local news station.
When the station's news director Nina Romina realizes the gift Bloom possesses, she encourages him to carry on his crazy occupation, only for to Bloom go hysterical as he starts to question his livelihood as his very soul slowly but violently begins to corrupt.
2. Brokeback Mountain (2005)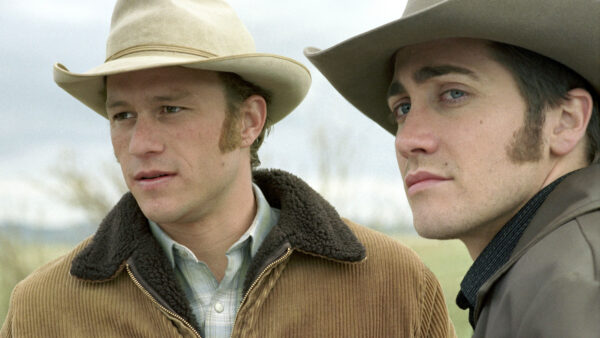 Initially labeled as a "gay cowboy movie", Brokeback Mountain was definitely much more than that. When Jack Twist and Ennis Del Mar are hired to look after some sheep in Wyoming, they indulge in physical affection after a few drinks. Despite agreeing to forget about the incident and categorizing it as just a one-time incident, things only get complicated when they intentionally extend their friendship to physical and emotional passion.
After parting ways and living a married life, the two rekindle their relationship once after a few years. However, due to the social stigma of homosexuality in society, the two never live life together. Brokeback Mountain was the talk of the town on the night of the Academy Awards ceremony as leading actors Heath Ledger and Jake Gyllenhaal received nominations for Best Actor and Best Supporting Actor, respectively, while Ang Lee won one for Best Director.
1. Donnie Darko (2001)
Arguably one of the greatest independent films of all time, Donnie Darko delicately balances the science fiction and psychological thriller elements necessary to keep the audience on the edge of their seats.
With Jake Gyllenhaal giving one of his most career-defining performances in the movie, it does not come as a shocking surprise that Donnie Darko has been frequently cited as the actor's best film for nearly two decades.
Honorable Mentions
We cannot resist mentioning some of the best movies by Jake Gyllenhaal as well:
The Day After Tomorrow (2004)
Life (2017)
Love & Other Drugs (2010)
Did we miss any title worth mentioning on our list of the best Jake Gyllenhaal movies of all time? Let us know in the comments below!