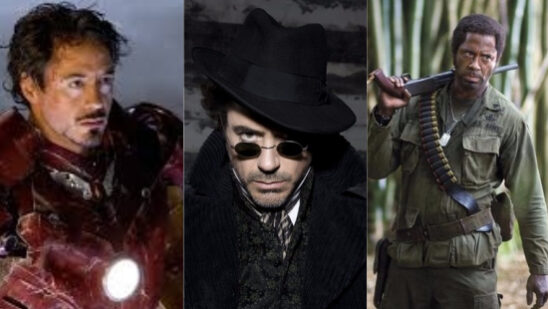 Debuting in his father's movie at the mere age of five, Robert Downey Jr. kept consistently working since then. His career has seen ups and downs – rising in the 80s then drastically falling in the 90s, even flat-lining for a few years, and then soaring high up in the A list. His career hit a break between 1996 and 2001 when he was arrested for various drug-related charges and faced jail for almost a year. Fortunately, he got clean and reemerged better and stronger than ever before proving his acting talent. Suiting up as Iron Man is considered as his comeback but he was already giving powerful performances in small-scale but brilliant movies like Zodiac, Kiss Kiss Bang Bang, A Guide to Recognizing Your Saints, and more. Let's have a look at the 15 best Robert Downey Jr movies of all time:
15. Game 6 (2005)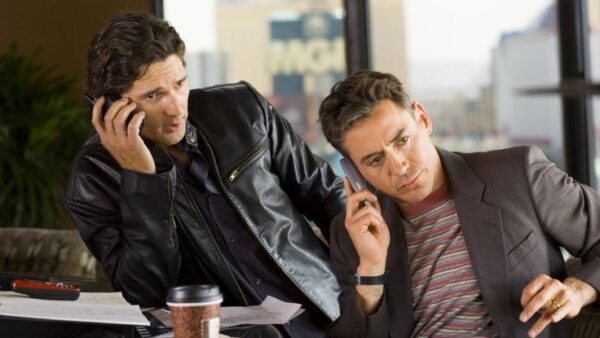 Based on true events, this movie is based in 1986 and revolves around a playwright, Nicky who skips the opening night of his play to see Game 6 between the Sox and Mets. Nicky is dealing with life stresses including falling into the radar of a nasty Broadway critic who is known for killing careers with his reviews.
The critic is supposed to review Nicky's play. Exceptional performances by Dunne and Downey Jr. bring the script to life and make the movie memorable.
14. Heart and Souls (1993)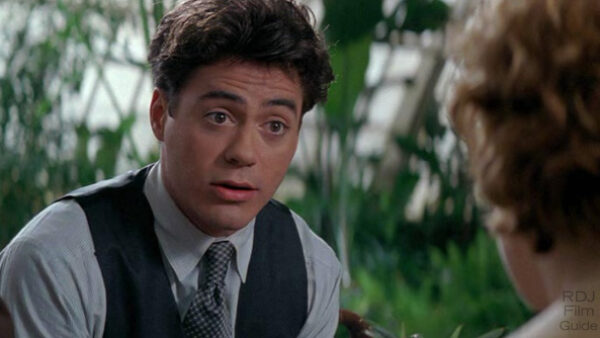 A businessman, Thomas Riley, has everything going well in his life. He is a successful lawyer and has a beautiful fiancée till four of his friends from childhood drop by to ask for favors.
They aren't normal friends but are the souls of four deceased people who died in a bus crash and have come back to earth and become friends with Riley. They leave when he turns eight but return to Riley and seek his help to rectify their unfinished businesses so they can go to heaven.
Downey gives a tremendous performance and amazingly portrays each soul accurately as they enter his body for a day each to finish their business on earth. He won a Saturn Award for Best Actor for his remarkable performance.
13. Charlie Bartlett (2007)
This comedy movie is about a rich kid, Charlie, who has to enroll in a public school after dropping out of a private school. Experiencing a cultural shock in his new school and being an outcast for a few days, he starts to give therapeutic advice and prescription drugs to his fellow students to gain popularity. He soon learns that things aren't as simple as he thought.
The movie received positive reviews but only managed to earn $5.2 million of its $12 million budget. Downey as the school principal gives a terrific performance, showcasing a range of emotions that quickly makes you sympathize with his character.
12. Chances Are (1989)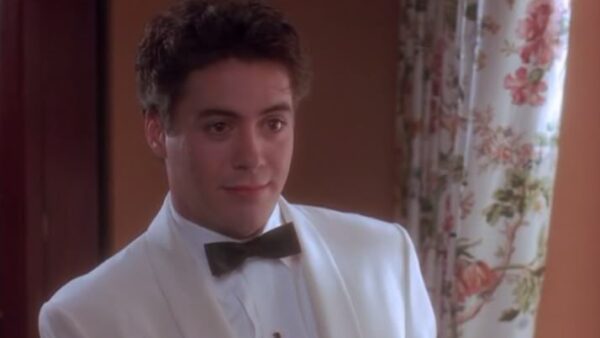 The perfect marriage of Corinne and Louie comes to a shattering halt when Louie unexpectedly dies in a car crash, merely days after learning Corinne is pregnant. After arguing with the higher power that his wife needs him, he eventually gets a chance to return to earth but not Louie.
He is reborn as Alex Finch and goes on living his life, forgetting his former life while Corinne raises her daughter alone. However, fate brings Louie/Alex back into Corrine's life after 23 years when he meets Corrinne's daughter and he is flooded with unwanted memories from his past life.
Downey's performance is truly enchanting. The outstanding performances by the rest of the cast make this movie a delight to watch. The movie received positive reviews from critics, especially for Downey's performance but failed to do well at the box office.
11. Home for the Holidays (1995)
This comedy movie directed by Jodie Foster is based on a short story by Chris Radant. Claudia Larson loses her job and finds out that her daughter has planned to spend Thanksgiving with her boyfriend instead of her mother.
She finds herself reluctantly spending the holiday at her parents' house, surrounded by crazy family members. Downey Jr. plays the brother and completely steals the movie. His performance was much praised and the movie grossed $4 million in its opening weekend.
10. Chaplin (1992)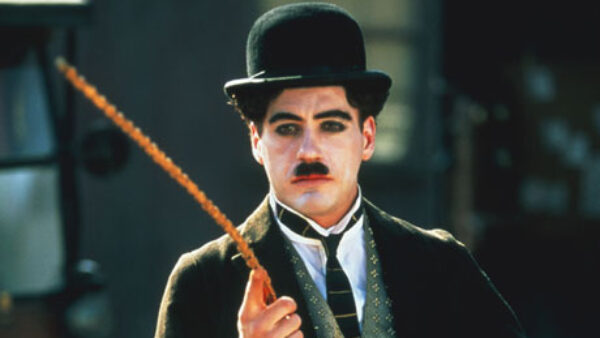 One of the best biopic movies ever to be made, Chaplin was adapted from David Robinson's Chaplin: His Life and Art and Chaplin's My Autobiography. This is an incredible movie about the most outstanding and one of the most controversial icons of Hollywood. It flawlessly showcases the importance of silent stars and their struggles.
Even though Chaplin is portrayed by young actors in the beginning, his character truly comes to life with Downey's portrayal of an adult Chaplin. This is without a doubt one of the most mesmerizing performances of his career. He rightfully earned an Oscar nomination for this role and won the BAFTA Film Award for Best Actor and ALFS Award for Actor of the Year.
9. A Scanner Darkly (2006)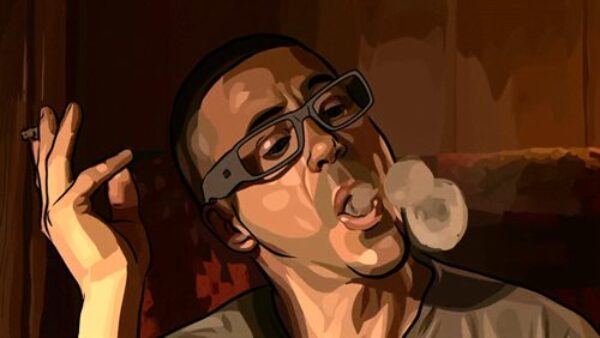 This animated sci-fi thriller is based on Philip K. Dick's novel of the same name. It narrates the story of deception and identity in a near-future dystopia that is constantly under police surveillance. This movie was digitally shot and later animated using an animation technique called interpolated rotoscope in which the original forage is traced over frame by frame giving a distinctive animated look as a finished result.
Downey delivers one of his best performances in a supporting role. The movie grossed $5.5 million in North America and $2.1 million worldwide.
8. Sherlock Holmes (2009)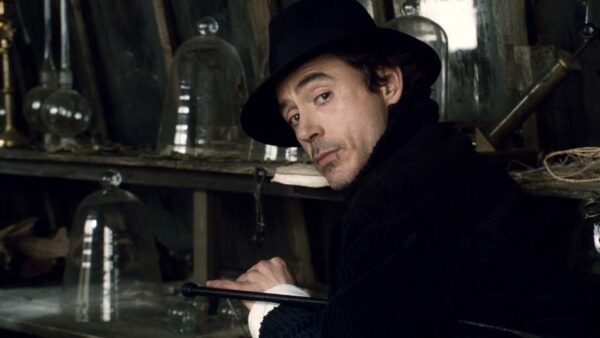 Set in 1890, the eccentric detective Holmes and his partner Watson are recruited by a secret society to stop a mysticist's plot of expanding the British Empire through supernatural means. There is amazing chemistry between Downey and Law. Downey showcases cunning, quick-wit, and scruffy toughness to the role of making Holmes an intriguing character. Both Downey and Law toss off one-liners flawlessly.
Downey won a Golden Globe Award for Best Performance by an Actor in a Motion Picture – Comedy or Musical, as well the IFTA award for Best International Actor. The movie was a hit at the box office grossing $62.4 million on its first weekend in the U.S. alone. It grossed more than $523,000,000 worldwide making it the biggest Guy Ritchie box office success. A sequel to this movie, Sherlock Holmes: A Game of Shadows was released in 2011.
7. A Guide to Recognizing Your Saints (2006)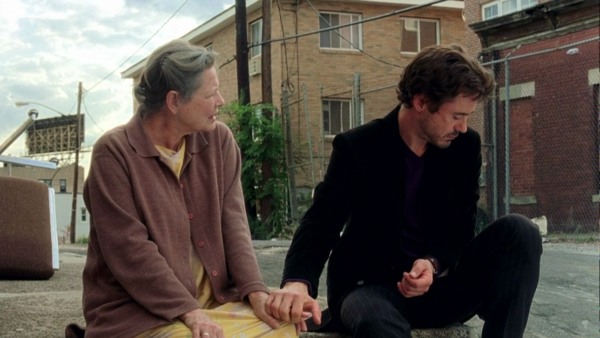 This autobiographical movie is based on a memoir of the same name by musician, director, and actor Dito Montiel where he narrates his life experiences. It is the story of Montiel's struggle as a teenager trying to survive the crime-infested streets of NYC till the day he decides to leave for California and doesn't return till twenty years later when his father is sick.
The narrative jumps between 2005 and 1986 frequently. It is an absorbing and impressive retelling with strong performances, especially by Downey. He delivers a mature and remarkable performance as a grownup Dito while completely abandoning his signature colorful acting style. He proves that he has outstanding skills to portray diverse characters. Unfortunately, even after receiving positive reviews, the movie only grossed $2,035,468 worldwide.
6. Tropic Thunder (2008)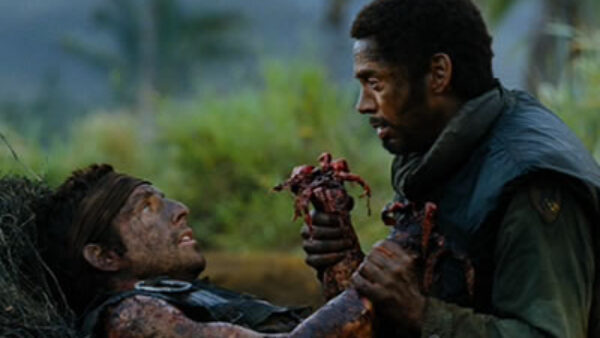 A pampered superstar, Tugg Speedman, sets out to take part in the most expensive and biggest war movie ever to be produced but once filming begins, he is forced to become a real soldier along with his costars, Oscar winner Kirk Lazarus and comic Jeff Portnoy, when fighting breaks out in the jungle.
Downey Jr. easily steals almost all of the scenes with his exceptional portrayal of a white African-American squad leader. His voice, facial expression, and mere presence are a treat to watch. His performance earned him an Oscar nomination for Best Performance by an Actor in Supporting Role. He was also nominated for a Golden Globe and BAFTA awards. This movie grossed around $188 million worldwide.
5. Kiss Kiss Bang Bang (2005)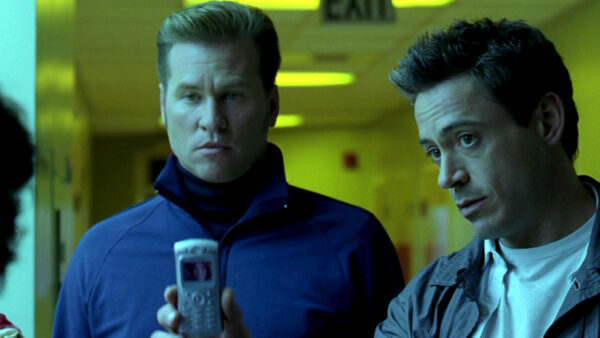 This neo-noir black comedy is partially based on the novel Bodies Are Where You Find Them by Brett Halliday and portrays this classic genre in a tongue-in-cheek manner. The story revolves around a crook, Harry Lockhart, who stumbles across an audition for a mystery movie while trying to run from the cops.
After winning the part, he is flown to Hollywood where he gets tangled up in a murderous conspiracy with a private eye, Perry van Shrike, as well as his childhood sweetheart, Harmony Lane. This movie received positive reviews from critics but had a low box office intake.
Downey's exceptional performance marked his career resurrection which eventually leads him to don the iron suit in Iron Man.
4. The Avengers (2012)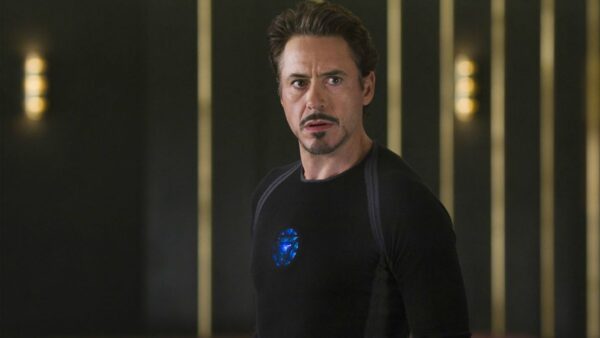 Nick Fury, the director of S.H.I.E.L.D. recruits superheroes to defeat Loki when he gains access to the energy cube's unlimited power. Considered one of the best Marvel movies, The Avengers brought out the iconic superheroes to life as they joined forces to defeat Loki. The tension and conflict that arises between the larger-than-life team members are brilliantly portrayed as their egos start clashing leading to witty and clever banter.
Downey effortlessly plays Stark with the character's smugness, charm, and charisma shining through. It's hard to imagine anyone else playing Tony Stark, Downey has remarkably eased into the character. The movie grossed more than $1.5 billion worldwide and bagged various awards and nominations. A sequel to the movie, Avengers: Age of Ultron was released in 2015, while two more sequels, Avengers: Infinity War and an untitled sequel are under development.
3. True Believer (1989)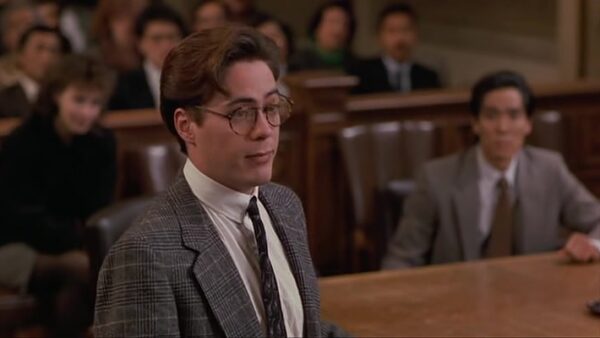 This movie is roughly based on a series of investigative articles by K.W. Lee, a Pulitzer Prize-nominated journalist, on immigrant Chol Soo Lee's conviction for the San Francisco Chinatown gangland murder in 1973. The movie revolves around a lawyer, Eddie Dodd, who is a civil rights lawyer turned worn-down defender for drug users.
With the assistance of a young lawyer fresh out of grad school, Dodd reopens an eight-year-old case of an Asian guy wrongly convicted of a gang hit. Once he reopens the case, he finds himself fighting against racial Nazis, corrupt cops, and prosecutors.
Downey is both poignant and amusing as a green attorney. The chemistry between him and Woods is what makes the movie truly spectacular.
2. Captain America: Civil War (2016)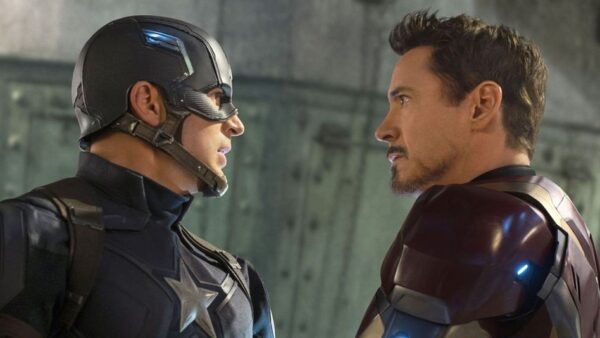 It is the sequel to 2011's Captain America: The First Avenger and 2014's Captain America: The Winter Soldier, Political pressure mounts to install a system of accountability when the actions of the Avengers lead to collateral damage. The new status quo deeply divides members of the team. Captain America (Chris Evans) believes superheroes should remain free to defend humanity without government interference.
Iron Man (Robert Downey Jr.) sharply disagrees and supports oversight. As the debate escalates into an all-out feud, Black Widow (Scarlett Johansson) and Hawkeye (Jeremy Renner) must pick a side.
The film became a critical and commercial success, grossing over $1.1 billion worldwide, making it the highest-grossing film of 2016 and, at the time, the 12th highest-grossing film ever.
1. Iron Man (2008)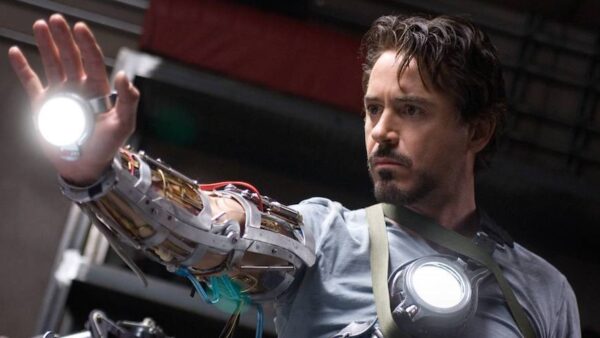 Iron Man is a 2008 American superhero film based on the Marvel Comics character of the same name, produced by Marvel Studios and distributed by Paramount Pictures. It is the first film in the Marvel Cinematic Universe.
The film was a critical and commercial success, grossing over $585 million and garnering widespread critical acclaim. Downey's performance as Tony Stark was particularly praised. The American Film Institute selected the film as one of the ten best of the year. It was also nominated for two Academy Awards for Best Sound Editing and Best Visual Effects. Two sequels, Iron Man 2 and Iron Man 3 were released on May 7, 2010, and May 3, 2013, respectively.
Without a doubt, Robert Downey Jr probably should be credited for raising the profile of this once Tier-B character, to perhaps becoming more recognizable now.
In a nutshell, Downey is Tony Stark through and through. His affinity for the character shines, and no doubt it bores some parallels between his own personal, and Stark's life in the narrative future when he hits the bottle.
Honorable Mentions
Aside from these, we believe the following two movies deserve an honorable mention for the amazing performance by Robert Downey Jr. as well:
The Judge (2014)
The Soloist (2009)
Did we miss out on any of the best Robert Downey Jr movies of all time? Feel free to let us know in the comments below!