Mystery is often associated with the thriller genre. The plot of such films usually centers on the intelligence, ability to work under pressure, confidence, and cunning of the protagonist as it tries to unveil the mysterious factors by seeking evidence and pulling clues together. This is one of the most popular genres of classic films with a vast die-hard audience. Following is our list of the top 20 best mystery movies of all time to fulfill your appetite:
20. Orphan (2009)
Orphan is an American psychological mystery movie that revolves around a couple who are trying to fix the odds in their troubled marriage. Kate, the wife, is overcoming her drinking problem through therapy and the couple is looking for an orphan to adopt. They meet a well-mannered girl named Esther in an orphanage and fall in love with her, head to toe. Kate feels that their son is unfriendly to their adopted daughter while their other deaf daughter is enchanted.
She, at last, begins to fear that Esther is manipulative and psychologically unstable. Bit by bit, Kate finds out about her dark secret, something that chills her to the bone. Esther, after all, is not as angelic and innocent as she pretends to be.
19. Changeling (2008)
Changeling is a drama-mystery film based on real-life events that happened in 1928 in Los Angeles. The story revolves around a single mother (played by Angelina Jolie) who comes home one day to find her nine-year-old son missing. She calls the Los Angeles Police Department that conducts a search.
Five months later, a boy is found who claims to be her son and fits the description well. But she insists that the boy is not her's. Police dismiss her claims as either a panic-stricken mother or a liar. She soon realizes that the police have given her a fake boy to silence the public protests and all. When she goes public with her thoughts, she finds herself arrested and locked up.
18. The Others (2001)
The Others is a critically praised mystery movie, inspired by the novella, "The Turn of the Screw", written by Henry James. The plot of the movie is set towards the end of the Second World War, and a woman named Grace Stewart is waiting for her husband to come back from the war. Her children have a strange disease in which they get hurt in some way when they are exposed to the sunlight.
She hires three servants to take care of her children but this brings up a terrible turn of events and reveals the dark secrets of the house they are living in. Grace must fight for the sanity and life of her children and her own self, or die trying.
17. Premonition (2007)
Premonition is a film about a middle-class woman Linda Hanson (portrayed by Sandra Bullock). On Thursday, she wakes up and finds the Sherriff of the town at her door. He tells her that her husband, Jim Hanson, died in a car accident. She makes it through the day, sad and mourning. The next morning, she wakes up and finds her husband making breakfast in the kitchen and it's the previous Monday.
She thinks of Thursday as a bad nightmare. Then, the next morning, she wakes up and it's Saturday after her husband's death. She then realizes that her days are out of order and she's stuck in a weird and frightening net of time. Now Wednesday approaches. Can she save her husband?
16. Triangle (2009)
Triangle is a mind-boggling mystery film about a girl named Jess who sets sail on a boat with her friends. She can't help but feel that something is wrong but she shakes off her suspicions and tries to blend in with her friends. When the boat hits the open waters, a storm hits the sea and they are forced to go to a passing ocean liner to be safe. Here, Jess feels that she's been on the ship before, having the sensation of déjà vu.
The ship seems deserted enough with no sign of captain or crew. Little do they know that there is someone hiding behind the shadows, lurking and waiting, trying to eliminate them one by one. Jess is the only person on board who can keep the murderer from killing them all.
15. The Shining (1980)
The Shining is a suspense-horror film based on the novel by Stephen King by the same name. The film shows Jack Torrance, a writer who seeks the solace of a lonely winter hotel by becoming the caretaker. He hopes to use the solace of the hotel to complete his unfinished writing project. He takes his wife and son to keep him company through the long nights. Jack's son has a gift of "The Shining" which enables him to see into the past of the hotel.
The writer slips into the echelons of insanity and the ghost of the hotel's former waiter convinces him to "correct" the family. In the middle of the mysteries of winter, snow, and past ghosts, it will be a miracle for the family to survive and live long enough to tell the tale, the gruesome force "The Shining" may be their only savior.
14. Insomnia (2002)
Insomnia is an American psychological mystery film that is actually a remake of the 1997 Norwegian film of the same name. It is about a police detective Pacino who is sent to a small Alaska town to investigate the murder of a teenage girl. While trying to shoot a suspect, he accidentally kills his own partner. Instead of admitting the mistake, he finds an unexpected defense to cover up his blunder.
This only increases the emotional trauma for him, and there is a murder case yet to be solved with a local detective investigating the case of the murder of his partner. Will Pacino come out of this distasteful and complicated net, unscathed, or is there suffering waiting for him in this freezing town?
13. The Green Mile (1999)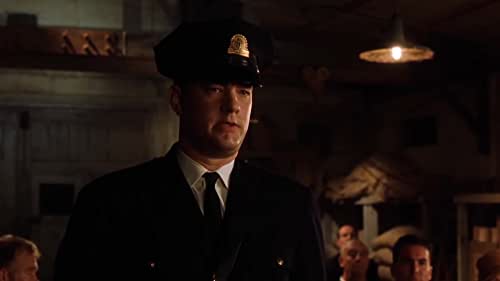 The Green Mile is a film based on the story of a novel of the same name by Stephen King. The movie shows a veteran prison guard of Death Row named Paul Edgecomb who tells the prison guard about an eight feet tall, black man who was convicted of raping and murdering two young white girls. The man, John Coffey, is afraid to sleep in the prison cell without a night light.
Edgecomb and other guards find out that the giant-looking black male, is in fact, soft and kind in nature and very sensitive at heart. The big black man leaves Edgecomb with unforgettable memories of his soft nature, innocence, and fear of the dark.
12. Chinatown (1974)
Chinatown is a film inspired by a series of disputes over southern California water called the California Water Wars. The films depict Los Angeles in 1937 where a private detective, JJ Jake Gittes, specializes in matrimonial cases. He is hired by a woman claiming to be Mrs. Mulwary to spy on her husband who was the builder of the city's water supply system.
Shortly afterward he starts working on the case, and the real Mrs. Mulwary appears in his office and threatens to sue him. Following this was the death of real Mrs. Mulwary which leaves him in the middle of a complicated net of conspiracy, murder, mystery, deceit, incest, and municipal corporation, all related to the water supply system.
11. The Prestige (2005)
The Prestige is a classic British mystery film adapted from Christopher Priest's 1995 novel of the same name. The story involves two apprentice magicians, Robert, and Alfred who perform in London along with Robert's wife. One day Robert's wife Julia dies during a performance and Robert blames Alfred for her death. This makes the apprentice magicians friends with each other's rivals.
They both become famous and try to sabotage each other's performance with their skills. Alfred performs successfully, even with Robert trying to disrupt his performance. Robert becomes obsessed with trying to unveil the secret of his opponent which leads to unwanted and miserable consequences.
10. The Third Man (1949)
The Third Man's plot revolves around an unemployed Pulp novelist, Holly Martins. He travels to Vienna to take the job his friend, Harry Lime offered him. When he arrives, he learns about the death of Lime who died after being hit by a truck on his street. He sees a beautiful woman, Anna Schmidt, who was Harry's lover. He then talks to two friends of Harry who tell him that they were the first to help Harry.
After that, Harry Lime's porter tells him that Harry was helped by a third man. He decides to investigate the inconsistency and finds out about his friend's involvement in the black market. Further investigation reveals who that mysterious third man was and the truth leaves Holly Martin aghast and surprised.
9. Citizen Kane (1941)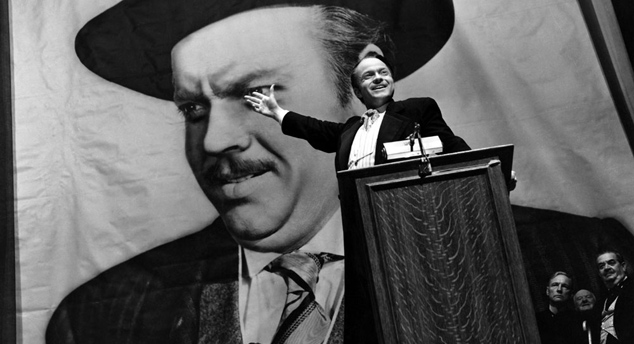 Citizen Kane is an Academy Award-winning film directed, produced, and co-written by Orson Welles. The film was nominated for nine Academy Awards in total and successfully bagged one of them. It was also voted for the best film of all time in Sight & Sound polls of critics five times consecutively. The story revolves around the mysterious life and the secret behind the last words of one of the richest and most powerful men in America, Charles Foster Kane. His last word "Rosebud" fascinates a newspaperman into deciphering the meaning it holds.
The newspaperman finds out the life history of Kane, about how a child torn away from his family, ascended to the echelons of power by buying his own newspaper and marrying the daughter of the next-to-be-president of the United States. The man lost his peace and maybe even his soul to his own idea of idealism.
8. Oldboy (2003)
Oldboy is a South Korean mystery film based loosely on the Japanese manga of the same name by Nobuaki Minegishi and Garon Tsuchiya. It is the second part of The Vengeance Trilogy. The plot revolves around a common businessman, Oh Dae-Su, who is kidnapped by unknown people on the night of his daughter's birthday and is kept in prison for the next 15 years without an explanation.
During his days in the cell, he finds out that his wife has been murdered and he is the prime suspect in the case. After 15 years, he is released from the cell without an explanation. After he comes out, he tries to track down his kidnapper and find out the reason for his kidnapping. While seeking revenge, he unveils dark secrets from the past.
7. North by Northwest (1959)
North by Northwest is an American film, directed and produced by Alfred Hitchcock. The plot of the film is centralized around a man named Roger Thornhill who finds himself surrounded by spies who mistake him for a man named George Kaplan.
Thornhill barely escapes for his life from the clutches of foreign spies, but to save his life, he must find Kaplan to clear his name of the murder he is thought to have carried out. He is chased throughout the state by both government officials and spies, but a beautiful blonde tries to help him out of the mess he has landed in.
6. Shutter Island (2010)
Shutter Islands is a brilliant mystery film starring Leonardo De Caprio, Mark Ruffalo, Ben Kingsley, and Michelle Williams. The story is about US Marshals, Teddy Daniels and his partner Chuck Aule who go to Boston's Shutter Islands to investigate the disappearance of a patient from Ashecliffe Hospital. Teddy wanted to come to Shutter Islands for personal reasons but as the film proceeds, he feels that he has been brought here as a twisted scheme by hospital doctors.
Due to the hurricane, the communication of Island is cut off from the rest of the world and Teddy finds himself in the middle of a sinister game, where everything is different from what it seems. As the story proceeds, he begins to doubt everything around him. He starts getting severe migraines and he even starts doubting his own colleague, his memory, and even his sanity.
5. Seven(1995)
Seven is a film about two detectives, one senior Detective William R and the other recently transferred Detective David Mills, who are partnered together to investigate a series of murders, each representing seven deadly sins. The murderer thinks of himself as the Sword of God, punishing the sinners. The pair of investigators trace every horrible and gruesome step of a psychotic killer, edging closer to a fate none of them ever foresaw. They may fall victim to the horrific plans of the criminal or worse, become a part of it.
Seven is considered to be one of the best murder mystery films of all time and enjoys an extremely favorable reputation among the majority of critics. The film also rocked the box office with an astounding business of $327.3 million.
4. Vertigo (1958)
A psychological mystery film based on the novel D'entre les morts by Boileau-Narcejac, Vertigo is a story about a retired police detective, John Scotties. The detective's college friend, Gavin Elster, asks him to look into his wife's odd behavior. She seems to be under the impression that she is the reincarnation of an old dead ancestor. John looks into the case and saves the woman from an attempted suicide.
He produces affection for Madeleine, but she attempts suicide again and succeeds. She falls from the Bell Tower of the church, in front of John but he fails to rescue her this time. The death is declared a suicide. John finds another woman who is the image of Madeleine. His quest for truth and love for the memory of Madeleine leads to mysterious circumstances.
3. The Usual Suspects (1995)
The Usual Suspects is focused on five men who are arrested by the police as suspects in a truck hijack. None of them are guilty of the crime, so they plan to take revenge on the police. Little do they know that it was all a part of a bigger plan and they are just pieces in the game.
They soon get to know that they have crossed a big fish without knowing and now they must pay back. This new job leads to a mess of 27 dead bodies with only two survivors. The big question: Who is the actual player pulling the string?
2. Psycho (1960)
Psycho is based on a 1959 novel of the same name by Robert Bloch. The film was a hit at the box office and got positive reviews from critics with four Academy Award nominations. It often tops various online top mystery film lists and enjoys a cult following.
The film is about Marion Crane who is fed up with life and can't marry the love of her life because of financial crises. One day, she gets an opportunity to steal 40,000$ from her employer. She seizes the opportunity to end her financial instability and leaves the city for her lover's California store.
On the way, she gets stuck up in the storm and stays at a motel. The crime leads to guilt, unwanted deaths, and unveils psychological disorders in unsuspected characters.
1. Rear Window (1954)
Rear Window is a classic American suspense-mystery film based on Cornell Woolrich's short story "It Had To Be Murder". The film is about a photographer, LB Jeff, who breaks his leg in an accident on a racetrack. To kill time, he sits by his rear window and watches the neighbors including a composer, a couple with a dog, a newlywed couple, a dancer and a salesman, and his wife.
One day, the salesman's wife disappears. Jeff suspects that the salesman may have killed his own wife but he has no proof. His girlfriend and nurse make a plan to catch the killer but it may endanger all of their lives.
Honorable Mentions
Our list of the top mystery films cannot be completed without honoring these thrillers:
The Uninvited (2009)
Mulholland Drive (2001)
Blue Velvet (1986)
The Girl with the Dragon Tattoo (2011)
What are your best mystery movies of all time that you would recommend to your friend? Let us know in the comments section below!