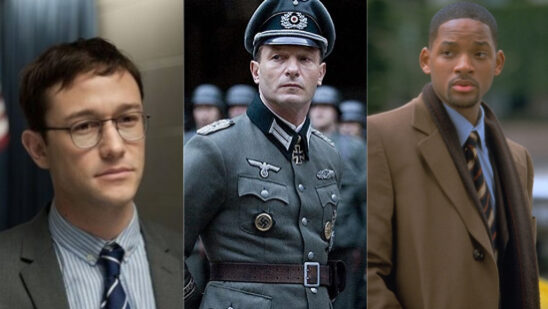 Governments are what run a state. But sometimes such a powerful position comes with dilemmas and abuse of power. This list looks into the best movies about government conspiracy:
15. The Sentinel (2006)
Secret service agent Pete Garrison becomes a suspect in the murder case he is investigating. A blackmailer knows the secret he is hiding and leverages it to play with Pete's reputation.
The agent is dismissed from his position and now runs as a fugitive. While on the run he must save his reputation as well as the president from assassination.
14. Most Wanted (2020)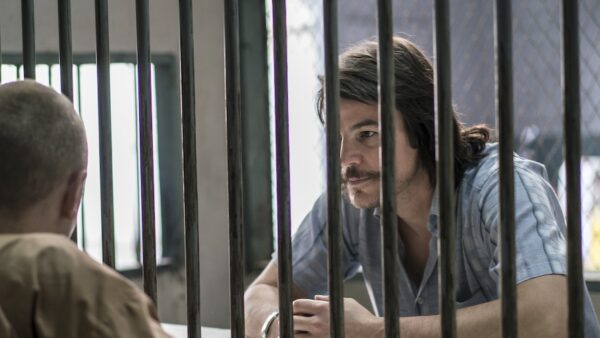 A young heroin addict, Daniel Ledger is framed by dirty police officers who orchestrated a heroin bust. Daniel is sentenced to life in prison. An investigative journalist, Victor Malarek investigates the case to bring about justice for Daniel.
The movie was internationally released as Target Number One and was received well by the audiences.
13. The Fifth Estate (2013)
Julian Assange is the man when it comes to whistleblowing. This movie is about the watchdog's biggest leak ever.
Assange and his colleague Daniel Domscheit-Berg created a platform, WikiLeaks where whistleblowers can anonymously leak covert data about government secrets and white-collar crime. They are under serious threat when they leak the biggest cache of confidential intelligence secrets in American history.
We recommend you binge this one with Snowden.
12. Kill the Messenger (2014)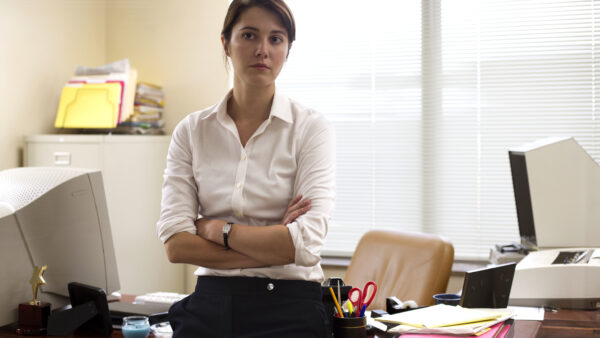 Yup, another movie with a journalist protagonist. This one stars Jeremy Renner as Gary Webb who uncovers the origins of the US crack epidemic.
Renner finds out that not only did the CIA know about the dealers, but they also knew that the money was being used to fund rebels. As Renner keeps digging he discovers a conspiracy that results in threats to his life, family, and career.
11. The Ghost Writer (2010)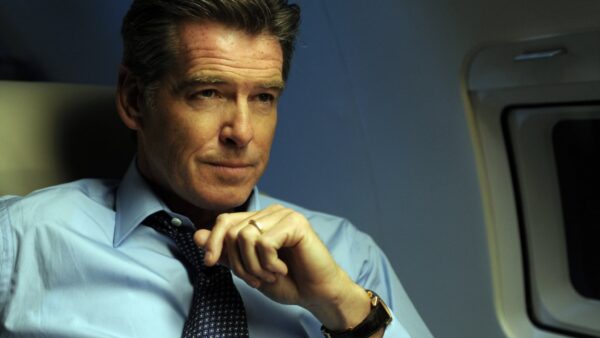 Ghostwriting may seem like a boring job to those who do not properly know the profession. This movie will change your mind.
When the Ghost, a successful ghostwriter takes on a project to write the memoirs of former British PM Adam Lang he uncovers secrets that put his own life on the line. The evidence suggests that Lang's predecessor knew a dark secret about him for which he was killed.
A perfect watch for the writer folks after a long day of writing.
10. Valkyrie (2008)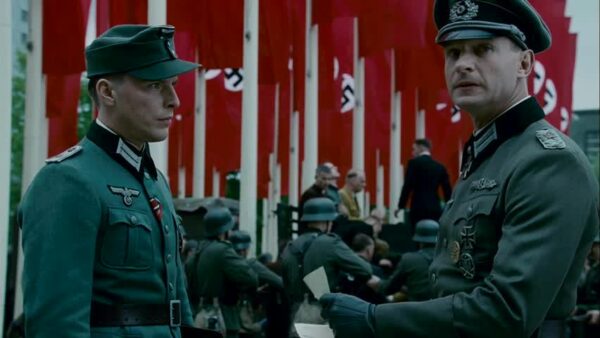 Based on Operation Valkyrie, the movie is a great treat for those interested in the WWII era and history in general.
Col Stauffenberg (Tom Cruise) is a loyal German who takes pride in his nationality. But he fears that Hitler's unaccounted rule may destroy his country. So he joins a group of high-ranking army officers to overthrow the Nazi regime by assassinating the dictator.
A great movie to give you a perspective on the assassination attempts on Hitler.
9. Enemy of the State (1998)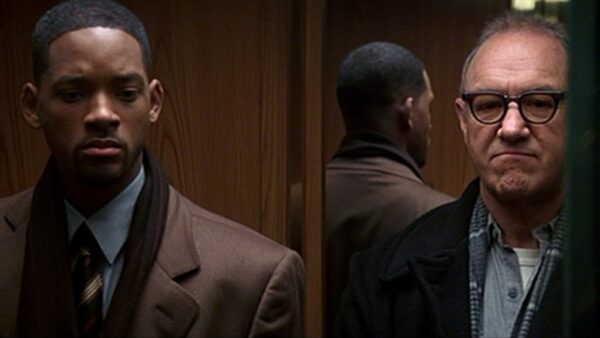 An NSA official has a congressman killed who opposed the new surveillance legislation. The videotape of the murder ends up in the hands of a labor lawyer, Robert Dean (Will Smith) who is framed for the murder of the congressman.
With an ex-intelligence agent Edward Lyle by his side, Dean attempts to prove his innocence while the corrupt agent is on his trail.
This well-received film was released on a Friday. A perfect movie for a Friday night.
8. Snowden (2016)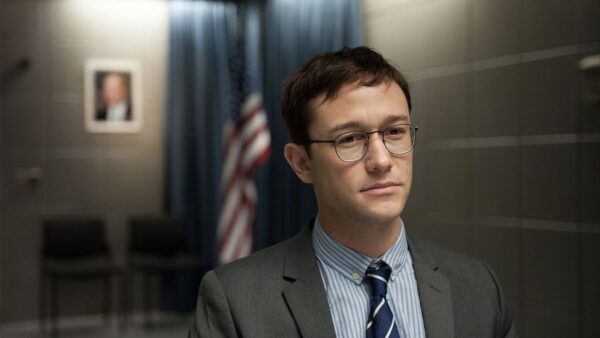 The young folks will love this one. This is a biographical thriller on the life of Edward Snowden, an NSA employee who leaked classified NSA documents to the press back in 2013.
After Snowden found out that a secret unit of the NSA was spying on American citizens he got into a dilemma about whether or not to blow the whistle.
You'll be covering your device's mics and cameras after this one.
7. Schindler's List (1993)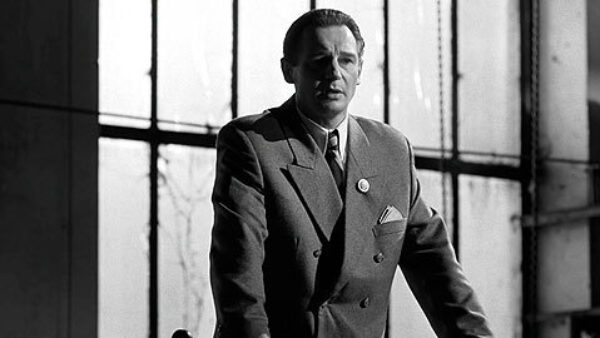 If you're an aspiring businessman this one will teach you that humanity is above and beyond business interest.
Based on the true story of Oskar Schindler, an industrialist who joined the Nazi party during the start of WWII. He staffed his factory with Jewish workers for pragmatic reasons. But when the SS exterminated Jews in the Krakow ghetto he takes it upon himself to protect his workers to keep his business in operation.
Soon his personal motive to protect the Jews turns into a humanitarian one.
6. Marathon Man (1976)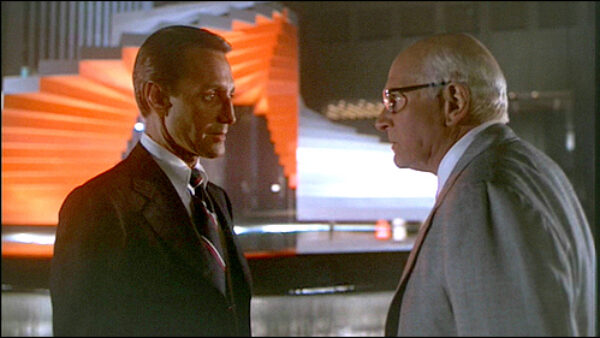 Thomas Babe Levy, a graduate student, and a long-distance runner finds himself tangled in a web of conspiracy after his brother was murdered. He finds out that his brother was a government agent working on a case involving a Nazi war criminal.
Babe sets out to investigate his brother's murder and finds himself on a trail of stolen gems and madmen. He even begins to suspect his girlfriend. His world turns upside-down.
5. All the President's Men (1976)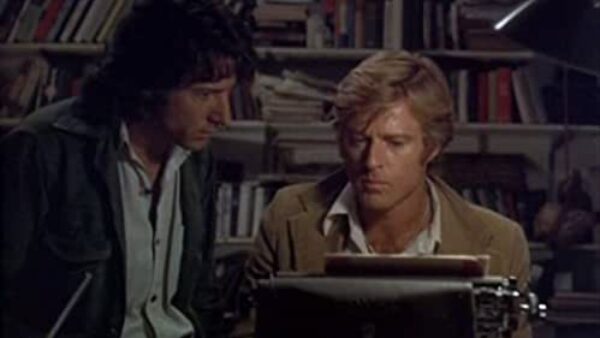 Based on the Watergate scandal and the resignation of President Richard Nixon. We recommend you watch this one after JFK.
Two Washington Post reporters investigate the burglary at the Democratic Party HQ, in 1972. Aided by a mysterious source code-named Deep Throat the reporters join the dots back to the White House. With the evidence against a White House staff, the duo follows the money all the way to the top.
4. The Pelican Brief (1993)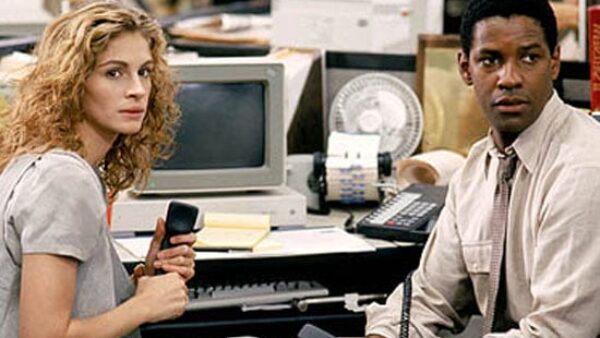 Another Denzel Washington classic. But this one's from when he was working as a journalist. This man is truly a man of many talents. Joking aside this one will have you hooked to the screen.
Darby Shaw (Julia Roberts), a law student writes a legal brief explaining the reasons behind the murder of two Supreme Court justices. When she is targeted by killers that's when she realizes how accurate her theory is. While running for her life she is aided by a journalist who helps her uncover a conspiracy involving government higher authorities.
3. The Manchurian Candidate (2004)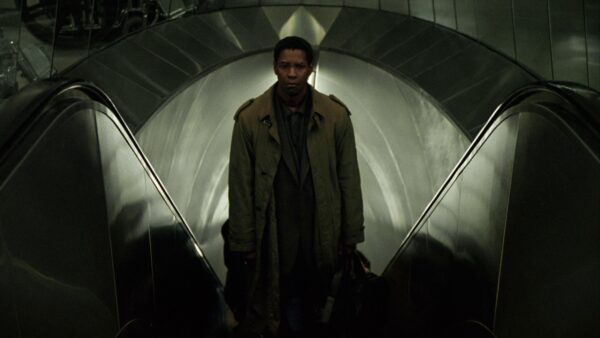 Based on the political thriller novel The Manchurian Candidate. A treat for sci-fi, thriller, and conspiracy fans.
The movie stars Denzel Washington as Major Ben Marco. The major has terrible nightmares after coming back from the Gulf war where his squad was ambushed. His squad-mate Sargent Raymond Shaw is now a candidate for the vice presidency and a popular war hero. Marco begins to doubt his memory and the event that has made Shaw a war hero.
As Marco's doubts deepen, Shaw's political power grows. During this time Marco finds an implant embedded in his back and that's when the real memories start flooding in.
2. Three Days of Condor (1975)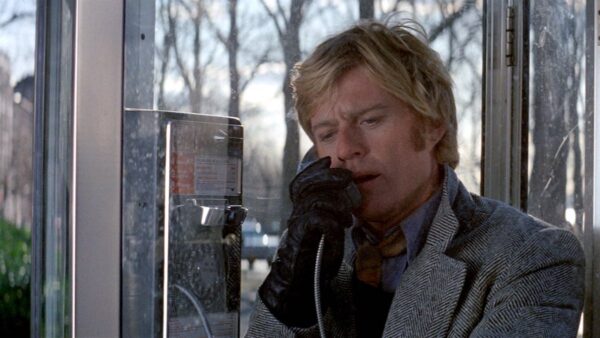 Are you a bookworm who is fascinated by secret agencies and suspenseful movies? Then this one's for you.
Three days of Condor follows Joe Turner (Robert Redford), a CIA researcher whose think tank colleagues are murdered. Joe flees the scene out of fear for his own life and contacts his supervisors to inform them about the tragedy. He soon finds out that the CIA's higher authorities are involved in the murder of the think tank.
With no field training, no one to trust, and a hitman on his trail, Joe must survive long enough to uncover the motive behind the murders.
1. JFK (1991)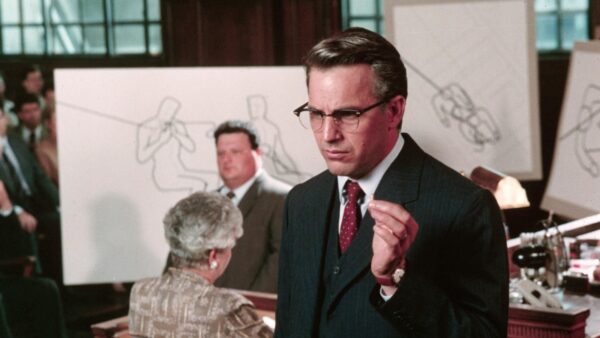 Being based on true events makes it the best government conspiracy film out there. The movie stars Kevin Costner as Jim Garrison, an attorney who makes it his mission to shed some light on the mysterious assassination of former United States President John F. Kennedy.
Jim faces aggressive opposition from the government after he doubts the conventional theory about the assassination. He closes the case after the suspected assassin is killed. Later he reopens the case on suspicion that a bigger conspiracy is behind the president's assassination.
What unfolds is one of the biggest government conspiracies in US history. A must-watch.
Honorable mentions
The Parallax View (1974)
The Pianist (2002)
Green Zone (2010)
Make sure to drop a few recommendations of your best movies about government conspiracy. You can also subscribe to our newsletter to get the latest updates in your inbox.