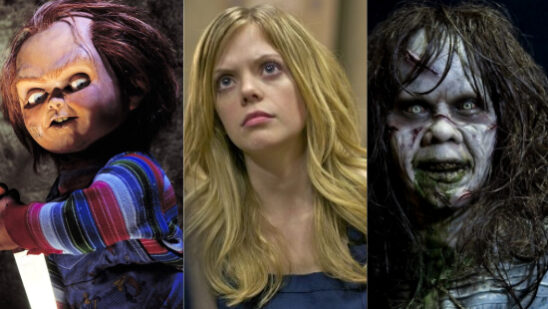 What makes you feel a bit better after watching a real horror movie? Assuring yourself that it's only a movie and that the story was all made up. For some movies, it might be true but believe it or not, some of the most terrifying horror movies have been based on or inspired by real-life events. Here is a list of the most terrifying horror movies based on real-life events:
10. The Amityville Horror (1979)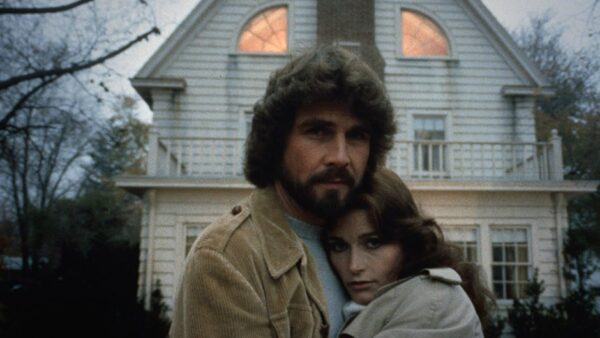 Based on a book of the same name by Jay Anson which was inspired by the true accounts of George Lutz and Kathleen Lutz. The couple moved into their dream house on an island along with their children. Little did they know, that mass murder was committed in the same house a year ago when a 23-year-old went from room to room killing his parents and four sisters and brothers in their beds. The lives of the Lutz family soon turn into hellish nightmares. The demonic presence was so strong in the house that even the priest wasn't able to exorcise the presence.
The family fled the house 28 days later, Lutz claiming something horrible might have happened had the family stayed more. The house still stands but no one has lived there since the Lutz family left. The family admitted some of the things in the book and movies are exaggerated but not all of them. The movie grossed more than $80 million and became one of the highest-grossing independent movies. A remake of the movie was made in 2005.
9. Compliance (2012)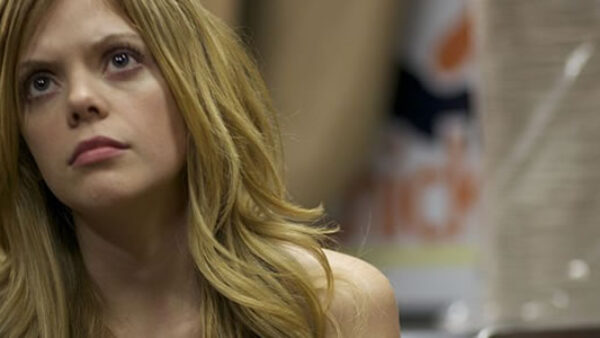 A truly disturbing movie that is sure to leave you feeling disgusted and horrified but is unfortunately based on true events. The story revolves around a prank call that convinces the manager of a fast-food joint to do unlawful and intrusive procedures on one of the employees.
This strip search prank call scam was an actual series of incidents that kept on happening for ten years till an arrest was made in 2004 for a scam call at a McDonald's restaurant. A man would prank call a fast food joint or a grocery store pretending to be a police officer and convince the manager to conduct strip searches on female employees, as well as perform other bizarre acts.
The movie grossed $318,622 at the box office. The movie won the Amazonas Film Festival's Special Jury Award for Best Film and Dowd won the National Board of Review Award for Best Supporting Actress.
8. Child's Play (1988)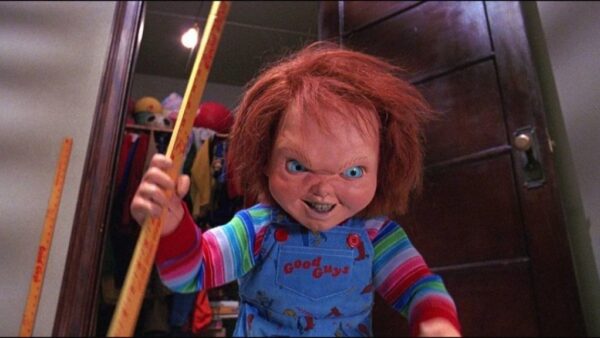 One of the most popular horror movies of all time featuring Chucky the doll, leading to a series of sequels, of course, none of them coming close to the original one. The story revolves around a widowed mother who gifts his son a doll on his birthday, not aware of the fact that the doll is possessed by an infamous serial killer. Undoubtedly one of the scariest movies out there that made several families throw away their children's dolls in horror.
As ridiculous as it may sound, this movie was inspired by a real doll called Robert the Doll. This doll was given to Robert Eugene in 1903 by a family maid. Robert loved his doll dearly and named it after him. According to his family, the doll and he were inseparable but they soon noticed unusual bizarre things about their son like Robert speaking in two distinct voices, screaming at night, his furniture overturned and his other toys being mutilated.
They started suspecting the doll and it was eventually left in the attic to be found by a girl in the '70s who soon claimed the doll was evil and was trying to kill her. Robert the Doll is now placed in a glass container at Fort East Martello Museum in Key West, Florida. Many claim a number of strange occurrences happening around the doll.
The movie grossed $44 million and quickly gained a cult following. It resulted in five sequels, as well as comic books and merchandise. Hicks won the Saturn Award for Best Actress, while the movie also received several nominations for Saturn Awards, including Best Writing, Best Horror Film, and Best Performance by a Younger Actor.
7. The Entity (1981)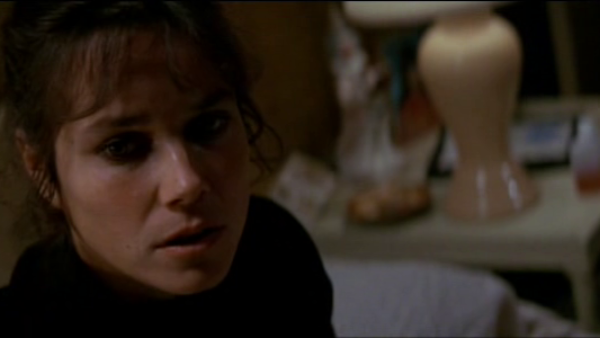 Based on a novel of the same name, this movie narrates the story of a woman who is tormented and raped by an invisible demon. This movie was partially based on true events in the life of Doris Bither who claimed three evil spirits torment her. This turned out to be a prolonged police case in which the officers on this case found that she has had an abusive childhood and had been abused by several men in her life. The investigator's doubts disappeared when they witnessed bruises on Bither's thighs and all over her body and even the neighbors claimed to have seen apparitions around the house.
The paranormal investigators were only able to capture a free-floating arc on top of Bither as she sat on her bed. Nothing else was detected or revealed. After leaving the house, Bither claimed that the evil spirits kept following her wherever she went. No one heard of her after the late '80s till 2009 when her son came forward for an interview and revealed his mother passed away in 1995 from pulmonary arrest. The movie grossed $13,277,558 and Hershey won Avoriaz Fantastic Film Festival's Best Actress award.
6. The Girl Next Door (2007)
Another terrifying flick based on a novel of the same name by Jack Ketchum was loosely based on the real-life events involving the torture and murder of Sylvia Likens in 1965. A teenage girl is horribly abused by her caretaker, who also encouraged the neighborhood boys to torture the girl. Although this movie is an exaggerated and fictionalized version of the events, the fact stays the same these disturbing events actually happened to a girl.
Sylvia and her sister were left under the care of a neighbor, who had seven children of her own. A week after the torture by her caretaker started who somehow focused more on Sylvia. She was deprived of bathroom facilities, food was hit by fists, belts, hoses, and had objects inserted into her body. She eventually died of brain hemorrhaging, malnutrition, and shock.
Her body was found with the words:
"I'm a prostitute and proud of it"
burned into her stomach. Baniszewski, the caretaker, tried to cover up the murder but Sylvia's sister revealed to the police what was actually happening in the house. Baniszewski was found guilty of murder and received a life sentence, but was released after 20 years. Her daughter was convicted of second-degree murder, and three neighborhood boys received a sentence of 18 months.
5. The Exorcism Of Emily Rose (2005)
This horror flick is a story of a self-proclaimed agnostic who is acting as a defense counsel that represents a priest who has been accused of negligent homicide after performing an exorcism. The movie grossed $144,216,468 worldwide and Chicago Film Critics Association listed the film in their Top 100 Scariest Films Ever Made. Carpenter won the MTV Movie Awards' Best Frightened Performance and the Scream Award for Breakout Performance. The movie itself won the Saturn Award for Best Horror Movie.
This movie is inspired by the real-life events of Anneliese Michel, a young girl whose life suddenly changed in 1968 when she started shaking uncontrollably and realized she was unable to control her own body. After being diagnosed with "Grand Mal" epilepsy, she soon started devilish grimaces during her daily praying.
She and her family feared that Anneliese was being possessed. After trying several medications and treatments, they requested exorcism which was denied several times. Soon, Anneliese started acts of self-mutilation, and finally, the family's exorcism request was granted. From 1975 to 1976, two exorcisms were performed on her and she slowly started returning to normal life. However, the attacks didn't stop completely.
The exorcism becomes more frequent and she stopped eating. Her knees ruptured due to the 600 genuflections she performed obsessively during the daily exorcism. During the last exorcism, she was so weak that her parents had to hold her up. The next day, Annalise passed away. Forensic reports stated that she starved to death. The priest and her parents were found guilty of manslaughter resulting from negligence and omitting first aid. They were sentenced to 6 months in jail and probation.
4. The Conjuring (2013)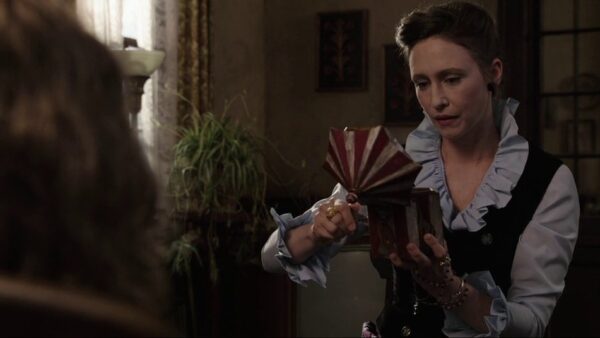 This supernatural horror movie is the first installment of The Conjuring film series. This movie, as well as the other installments of this series, are based on the real case files of Ed and Lorraine Warren, paranormal investigators. It revolves around the Perrons and their five daughters who moved into a farmhouse and soon discover a presence in their house. They seek help from Ed Lorraine Warren as the supernatural events start escalating.
Ed Warren passed away in 2006 but Lorraine, now 86, was a consultant on the movie as well as one of the now grown-up five daughters of the Perrons family. The family stayed at that house for nearly 10 years due to financial constraints and enduring disturbing events. For the most part, the spirits were harmless, but there was one ghost, Bathsheba Thayer, who didn't appreciate having to share the home. After leaving the house, several new owners reportedly left immediately after they moved in, some left screaming and leaving their things behind. The house still stands but is vacant for several years.
This movie grossed $318 million worldwide. The released sequel The Conjuring 2 was also based on the real-life case files of the Warrens and was an instant hit. The movie won the Saturn Award for Best Horror Film, as well as Fright Meter Awards for Best Horror Movie, Best Ensemble Cast, Best Director, Best Cinematography, and Best Supporting Actress for Lili Taylor.
3. Jaws (1975)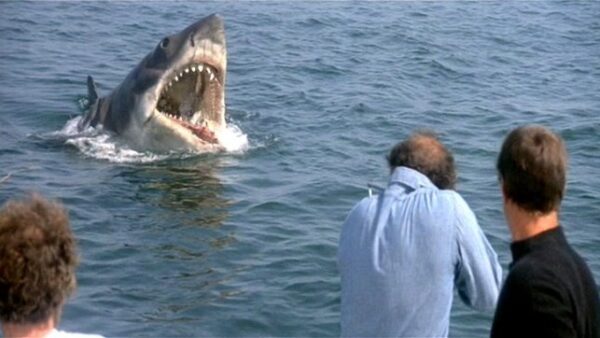 This horror flick is based on a novel of the same name by Peter Benchley that was inspired by real-life events. The movie is about a great white man-eating shark attacking beachgoers on an island. These attacks prompted the local authorities to hunt the shark down with the help of a professional shark hunter and a marine biologist.
Considered one of the greatest horror movies ever made, this movie was inspired by the real-life shark attacks in 1916 on the New Jersey coast. A 25-year-old swimmer, the victim of a shark attack who succumbed to his injuries soon after, was pulled from the water by a lifeguard, a largely unheard-of happening in the area. A few days later, another young individual was fatally attacked. This was followed by a series of attacks and fatalities. Days later, a great white shark was caught by some fishermen who claimed to have found 15 lbs of human flesh and bone inside it.
This movie was the highest-grossing movie of all time till 1977 when Star Wars was released. This movie was followed by three sequels and many imitative thrillers. This movie was deemed by the Library of Congress as "culturally, historically, or aesthetically significant" and is selected for preservation in the National Film Registry. It was nominated for four Oscars of which it won three for Best Sound, Best Film Editing, and Best Music, Original Dramatic Score.
2. The Exorcist (1973)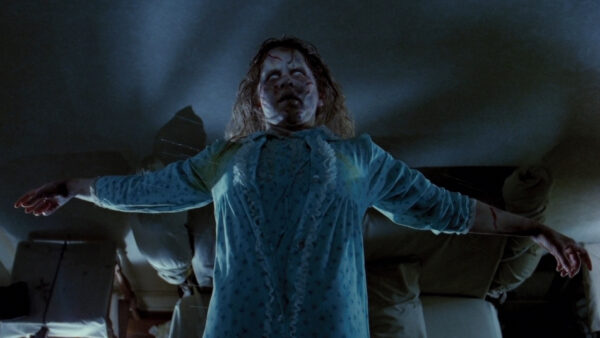 This supernatural horror movie is still considered the best horror movie ever made. It was based on a novel of the same name by William Peter Blatty which was based on a true exorcism account. This narrates the story of the demonic possession of a 12-year-old and the attempts of a mother and two priests to bring the child back through exorcism.
It is based on real accounts of a month-long exorcism performed by two priests on a 14-year-old boy, Ronnie Doe, in 1949. Ronald was introduced to an Ouija Board by his Aunt, although a direct link between the Ouija Board and his possession was never made. It was believed that the ghost of his Aunt's first spirit visited him but this friendly spirit soon turned sinister.
The family started hearing strange voices, and the sound of furniture moving, and soon discovered claw marks on Ronnie's body. They moved to a new place but to no avail. They soon enlisted the help of Father Bishop who first witnessed the boy lying on his bed perfectly still as the bed shook under him. Soon after, the exorcism started which was met with violent actions and profanities all emanating from the demonic presence they believed infected the boy. The boy was shifted into a psychiatric ward where the exorcism continued. After several weeks, the evil spirit inside Ronald was expelled.
This movie became a commercial success and became the highest-grossing movie in history, grossing $441 million worldwide because of many re-releases. It received ten Oscar nominations, including the first-ever horror movie to be nominated for Best Picture, and winning Best Adapted Screenplay and Best Sound Mixing. This movie was deemed by the Library of Congress as "culturally, historically, or aesthetically significant" and is selected for preservation in the National Film Registry. In 2016, a TV series named The Exorcist was announced and premiered in September 2016.
1. Psycho (1960)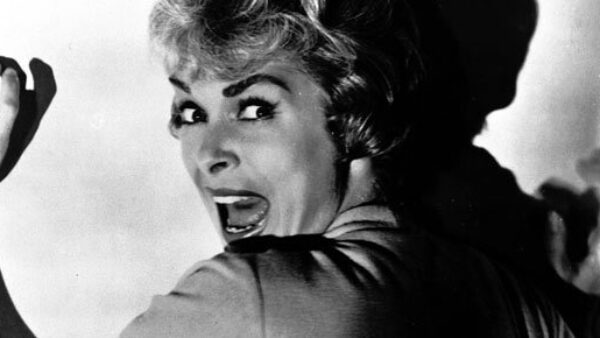 This terrifying movie was based on a novel of the same name by Robert Bloch which was loosely inspired by a real-life serial killer. This movie revolves around a secretary who steals money from her boss and ends up in a secluded motel which is owned by Norman Bates, a disturbed owner, and manager.
The real-life serial killer, Ed Gein lived with his parents and younger brother in isolation. His mother was a fanatical Christian woman who prohibited her sons from interacting with people outside of school while his father was considered 'weak' because of his inability to keep jobs.
After the father died, the brothers continued living with their mother but were forced to go out and work in order to support her. Ed's brother mysteriously died. Soon after, Ed's mother died of a stroke which hit him hard as he "lost his only friend and true love". Following his mother's death, Ed sealed off every nonessential room in the house to be preserved as shrines to his mother. He reportedly became obsessed with dead people and started identifying himself as a woman.
He eventually started skinning the faces of the women he exhumed from graves and then using the skin as masks. However, gradually he started looking for fresh meat for his masks. A decapitated corpse of a woman was discovered on Ed's property, as well as a mask of human skin which was later identified as a missing woman. He admitted to accidentally shooting both women. Ed was deemed emotionally impaired and spent the rest of his life at a mental health institution.
This movie was an outstanding box office success and earned four Oscar nominations including Best Director and Best Supporting Actress. It is considered the best Hitchcock's movie and has been praised as a work of cinematic art by international film scholars and critics. This movie has three sequels, a remake, a TV film spin-off, as well as a prequel TV series. This movie was deemed by the Library of Congress as "culturally, historically, or aesthetically significant" and is selected for preservation in the National Film Registry.
Honorable Mentions
Aside from the above-mentioned movies, we believe the following three films deserve an honorable mention as well:
The Possession (2012)
The Haunting in Connecticut (2009)
Annabelle (2014)
How many of the titles mentioned in our list of the most terrifying horror movies based on real life events have you seen? Do you think some other horror films based on real-life events deserve to be on this list? Comment below and let us know.