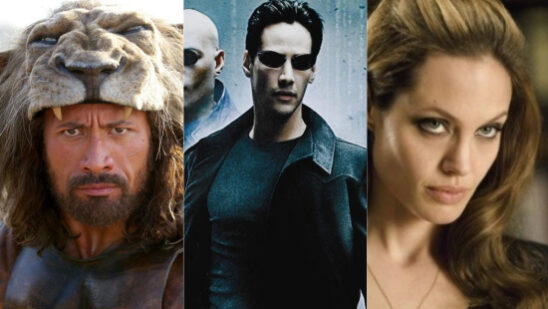 Normally, superheroes of DC and Marvel Comics are the first thought that comes to mind when thinking about movies based on a comic books. However, Hollywood has many more options to explore while coming up with an idea to make a new movie about. Here are the 15 movies that you didn't know were based on comic books:
15. Timecop (1994)
Back when Jean-Claude Van Damme was in his prime, he starred in the sci-fi action flick, Timecop. The movie instantly drew comparisons with The Terminator which starred fellow action star Arnold Schwarzenegger due to the time-traveling theme involved in it.
However, Timecop was not a rip-off of or even based on The Terminator. It was actually based on the three-part comic book of the same name released by Dark Horse Comics.
14. Cowboys & Aliens (2011)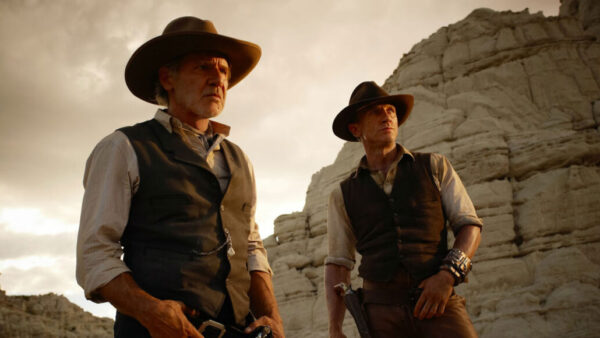 It was truly a fascinating sight to see Hollywood A-listers Daniel Craig and Harrison Ford sharing the big screen together in Cowboys & Aliens. For many moviegoers, it was the closest thing to James Bond and Indiana Jones teaming up to fight off aliens.
Directed by Jon Favreau and distributed by Universal Pictures, the movie was actually not an idea that was brainstormed by movie executives. In fact, Cowboys & Aliens is a graphic novel by Platinum Studios.
13. Hercules (2014)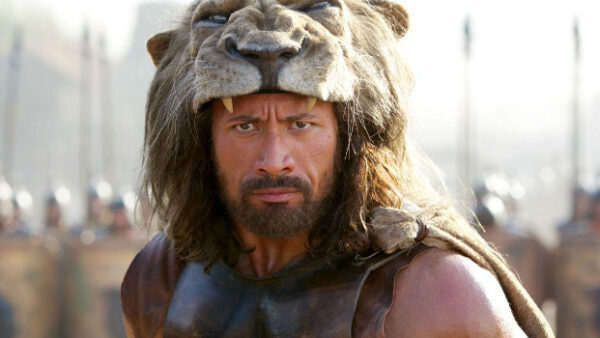 Despite the obvious indication, the 2014 Hercules starring former professional wrestler Dwayne Johnson was not actually based on the significant figure of Greek mythology that continues to inspire countless movies even now.
The movie was based on the graphic novel Hercules: The Thracian Wars and earned a whopping $244.8 million at the box office. Though met with mixed reviews, the action sequences and Johnson's performance were particularly praised.
12. Atomic Blonde (2017)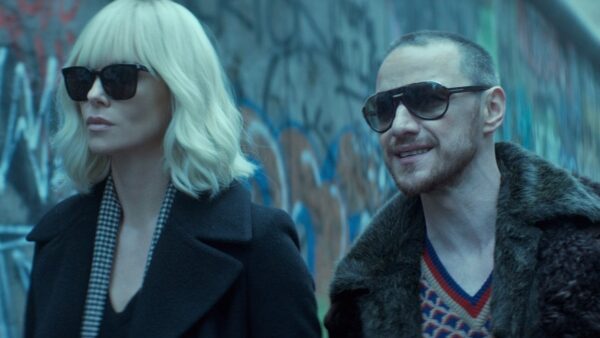 At first glance, Atomic Blonde seems to be strongly influenced by John Wick. Apart from the visual similarity and fight choreography in both movies, it is interesting to note that David Leitch worked as an uncredited co-director and producer for John Wick and later directed Atomic Blonde.
The resemblances were bound to happen and there are even talks of a crossover movie featuring both characters. As hard as it may be for fans to believe, Atomic Blonde is not based on John Wick. It is based on the 2012 graphic novel The Coldest City.
11. 2 Guns (2013)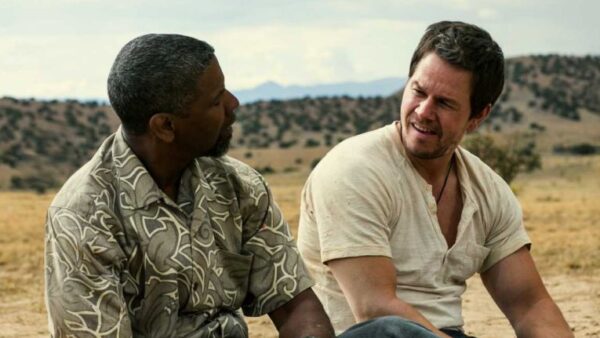 From gun violence to hilarious comedy, 2 Guns was a load of fun. As great as it was to see Denzel Washington and Mark Wahlberg portraying two criminal partners, one might assume that the movie was a partial remake of the 1973 thriller Charley Varrick.
After all, both have a similar storyline and even have a bank being robbed in Tres Cruces, New Mexico. However, 2 Guns is not a remake but an adaptation of the comic series of the same name by Steven Grant.
10. Wanted (2008)
Back when James McAvoy had just got his big break and Chris Pratt was still trying to find his. 2008 was one of the most fantastic years for movies. The Dark Knight had hit the theatres, Marvel Cinematic Universe took off with Iron Man, the dark side of wrestling was shown to a mainstream audience through The Wrestler and Pixar was flying high with WALL-E.
Among the hit movies, Wanted was not too far behind. The action thriller flick was based on the limited series of the same name by writer Mark Millar and artist J. G. Jones. Despite more than ten years since the release, Universal Studios is still considering a sequel.
9. From Hell (2001)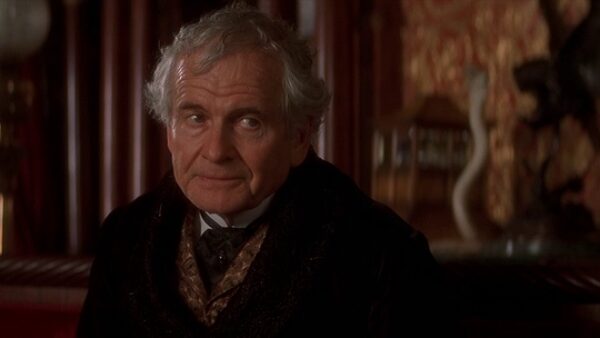 History buffs are quite familiar with Jack the Ripper. The serial killer used to hunt down prostitutes and brutally murder them. Worst of all, he was never caught and the mystery behind his identity has inspired numerous movies.
However, From Hell starring Johnny Depp is not a direct product of the influence of that mystery. It is an adaption of the graphic novel of the same name by none other than comic book veteran and icon Alan Moore. Not so surprisingly, the comic book writer was not pleased with the film-adaption of From Hell – his usual shtick whenever his work is transitioned to the big screen.
8. The Mask (1994)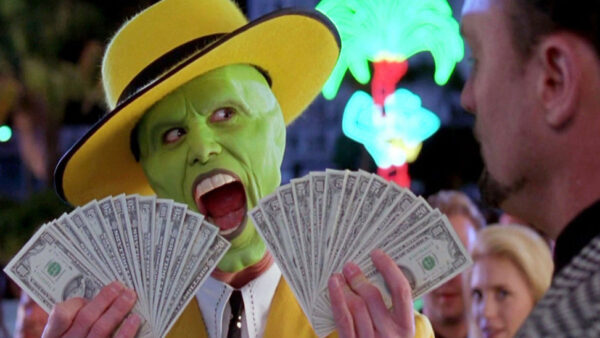 Before comic book film adaptations were even a thing in Hollywood, it was director Chuck Russell who made a drastic movie by making The Mask a global icon.
Based on the Dark Horse comics, Stanley Ipkiss is a loser in Edge City whose life takes a quick turn after finding a magical mask that makes his darkest desires come true.
Proved to be ahead of its time with amazing visual effects and an incredible green-faced character, the movie proved that its greatness can never be replicated as evident from the 2005 stand-alone sequel Son of the Mask without Jim Carrey which was an outrageously terrible movie.
7. Oblivion (2013)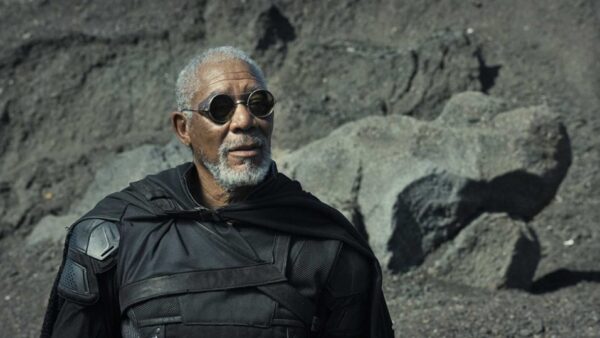 Unlike the rest of the entries in the list, Oblivion is directed by the very comic book artist it draws inspiration from. Director Joseph Kosinski had co-written a graphic novel named Oblivion along with Arvid Nelson for Radical comics but never finished it.
He had admitted that the incomplete graphic novel was just a stage in the project of the movie's development. The result was a stupendous post-apocalyptic action-adventure flick starring Tom Cruise and Morgan Freeman.
6. Men in Black (1997)
Starring Will Smith and Tommy Lee Jones, Men in Black was a huge career booster for both great actors but did you know that it was loosely based upon the comic book The Men in Black published by Aircel Comics?
The movie was a gigantic success for Columbia Pictures and apart from winning an Academy Award, it launched a franchise that has two decent sequels, a cool animated series that lasted four seasons, and one terrible spin-off.
5. A History of Violence (2005)
A hidden relic of Danish-American actor Viggo Mortensen, A History of Violence is often neglected from his works and not given the same spotlight as the rest of his memorable gems such as Captain Fantastic or Eastern Promises.
Though not much of a box office success, A History of Violence was well-received by critics and even nominated for two Academy Awards. The credit goes to the comic book of the same name by Vertigo Comics.
4. The Crow (1994)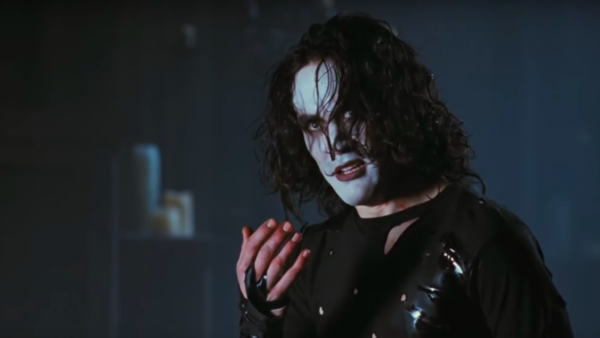 As one of the most popular comic book characters outside the realm of DC and Marvel, a film-adaption of The Crow was destined to happen. Mirroring its genre, the movie has a tragic tale both on-screen and off-screen. Starring Brandon Lee, the story revolves around rock musician Eric Draven returning from beyond the grave in order to avenge his and his late fiancée's murder.
Behind the camera lens, Lee was shot in real life by his co-star Michael Massee while filming a scene. Fingers were pointed toward studio negligence and the rest of his scenes had to be performed by a stunt double. As a superstar-in-the-making, it was Lee's second film as the lead, and as fate would have it, his very last well.
3. Kingsman: The Secret Service (2014)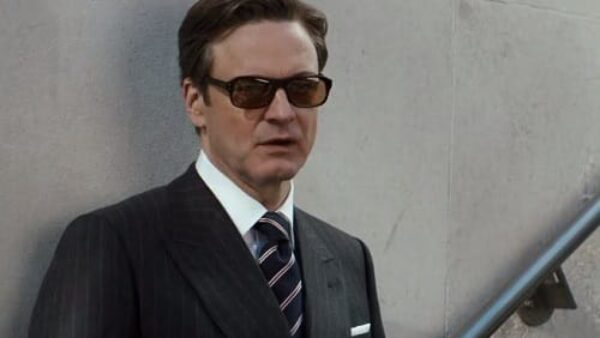 With a star-studded cast of Colin Firth, Samuel L. Jackson, Michael Caine, Mark Hamill, Taron Egerton, and Mark Strong, Kingsman: The Secret Service could do no wrong. The movie had exceeded expectations and was a rousing success for 20th Century Fox.
Though director Matthew Vaughn and screenwriter Jane Goldman did a terrific job on the screenplay, comic book writer Mark Millar's efforts should not be downplayed at all as his comic book series of the same name were the very foundation of the hit movie.
2. Road To Perdition (2002)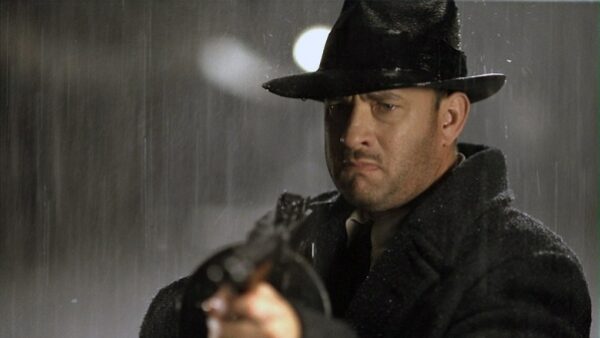 Despite his versatility as an actor and starring in numerous films of different genres, it can be difficult to ponder whether or not Tom Hanks has starred in a comic book movie. Though he has not been in a superhero movie, he definitely has starred in a comic book movie.
It was all made possible due to the 2002 crime movie Road to Perdition. Apart from being based on a comic book, the movie showcased the actor's dramatic range as he played a character who is on the opposing end of the law. Definitely a bold move by an actor who is primarily known for good guy roles. Hanks was praised for his performance and Road to Perdition won an Academy Award for Best Cinematography from its six nominations.
1. The Matrix (1999)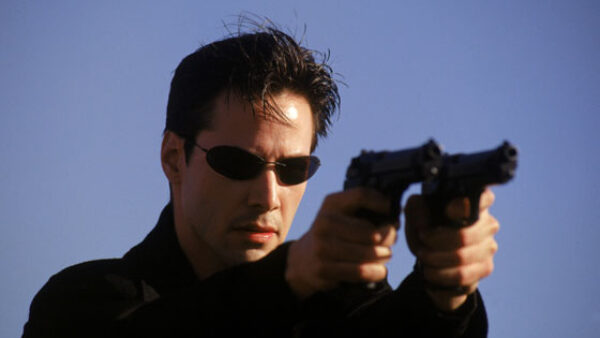 Yes, even The Matrix is based on a comic book! In fact, the sci-fi masterpiece owes its success to a variety of inspirations. They include the book Simulacra and Simulation by French philosopher Jean Baudrillard, the philosophy of Immanuel Kant, and animes such as Ninja Scroll, Akira, and Ghost in the Shell.
While the animes get a decent amount of credit as far as the inspirations behind The Matrix are concerned, the comic book The Invisibles has always been kept in the dark. Created and written by Grant Morrison of Vertigo Comics, the comic book writer has commented that it was apparent that his:
"own combination of ideas enacted on the screen."
The similarities between The Matrix and The Invisibles are way too many to be a mere coincidence. Both feature people being concealed from reality being an illusion, good guys recruiting a young guy who is hesitant at first but soon joins their cause, and the leader being a bald kung-fu guy who wears black glasses and leather. The training of the young guy even includes falling off a building. That is not a coincidence!
Though the Wachowskis have never mentioned The Invisibles as one of the inspirations behind their cinematic stroke of genius, Morrison has claimed that the movie's crew informed him that copies of The Invisibles were distributed for visual reference.
Despite the lack of proper acknowledgment, Morrison has been in good spirits regarding the issue. When asked about the disappointing The Matrix sequels, he replied,
"They should have kept on stealing from me."
Honorable Mentions
Bulletproof Monk (2003)
Surrogates (2009)
Ghost World (2001)
Hope you enjoyed reading our list of movies you didn't know were based on comic books. Feel free to share your views in the comments below!