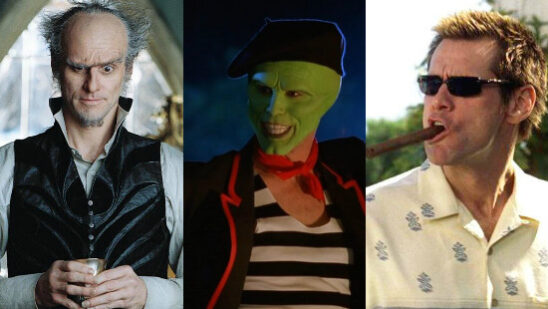 Born to a homemaker and an accountant in Canada, the very thought of Jim Carrey being one of the biggest movie stars in Hollywood is something that his parents never even imagined. Facing poverty and hardships at a young age, Carrey was able to put it all aside to leave his mark as one of the best faces of comedy to date. Take a look at the 15 best Jim Carrey movies of all time:
15. Fun With Dick and Jane (2005)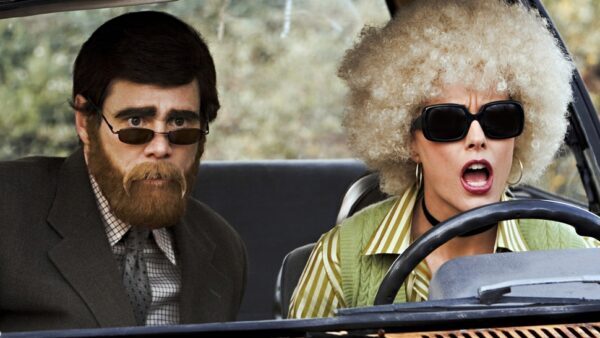 After his company goes bankrupt, Richard "Dick" Harper is forced to pursue a life of crime with his wife Jane to make ends meet.
As a remake of the 1977 comedy movie of the same name, Fun with Dick and Jane stars Jim Carrey and Téa Leoni as an upper-middle-class couple.
Despite receiving mixed to negative reviews, the movie was able to earn $202 million at the global box office and owes it all to none other than the comedic versatility of Carrey.
14. The Cable Guy (1996)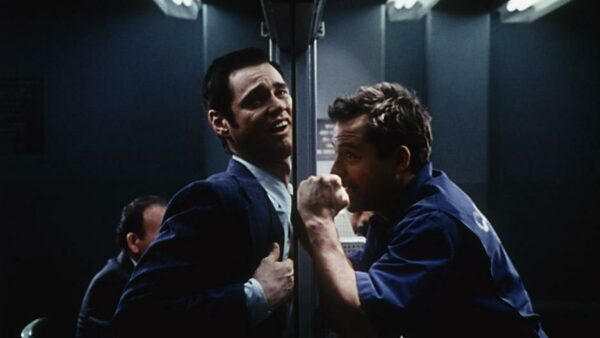 With Ben Stiller as the director and Jim Carrey as the leading star, the movie will undoubtedly be one for the ages. Crossing $100 million at the box office, The Cable Guy is a satirical black comedy best known as the darkest movie starring Carrey.
Raised by television, Ernie "Chip" Douglas is a disturbed and lonely cable guy who is on a quest to find a best friend only to face dire consequences. The movie is also notable for featuring the early roles of future stars such as Owen Wilson, Leslie Mann, and Jack Black.
13. Lemony Snicket's A Series of Unfortunate Events (2004)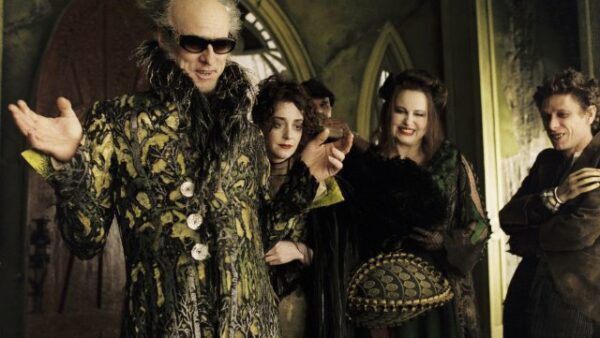 Directed by Brad Silberling and based upon Lemony Snicket's first three novels of A Series of Unfortunate Events, the movie was one of the most unique pieces of dark comedy fantasy and featured Jim Carrey in an extremely unrecognizable role.
After their parents are killed in a massive fire, three children are given custody of their cousin Count Olaf. However, their welcome is anything but friendly since Olaf plans to steal the fortune of the orphans' parents.
12. Me, Myself & Irene (2000)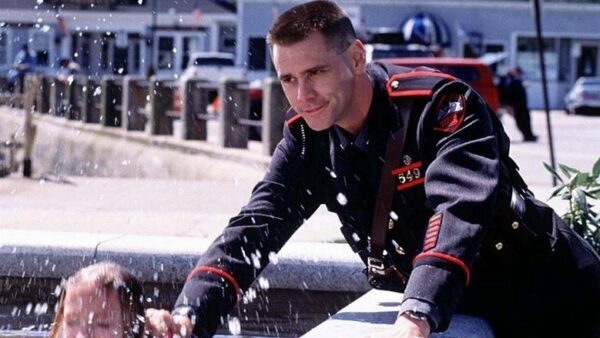 The Farrelly Brothers reunite with Jim Carrey to bring Me, Myself & Irene to the silver screen. The actor portrays a cop with a serious personality disorder after years of abuse and must protect a woman on the run from her ex-boyfriend.
Though the movie had a tiring plot, it was Carrey's marvelous acting as Charlie Baileygates and Hank Evans that picked the movie's entire weight on the shoulders and took it to box office success.
11. The Majestic (2001)
As one of the most underrated movies starring Jim Carrey (and a surprising role if you happen to watch Jim Carrey movies for laughs only), The Majestic showcases the tale of Peter Appleton, a notorious Hollywood screenwriter who loses his memory in a car accident.
Appleton then moves to a small town to start a whole new life as he gets mistaken for a long-lost son. Despite being a forgettable movie, it manages to prove that Carrey can do a serious role too when required.
10. I Love You Phillip Morris (2009)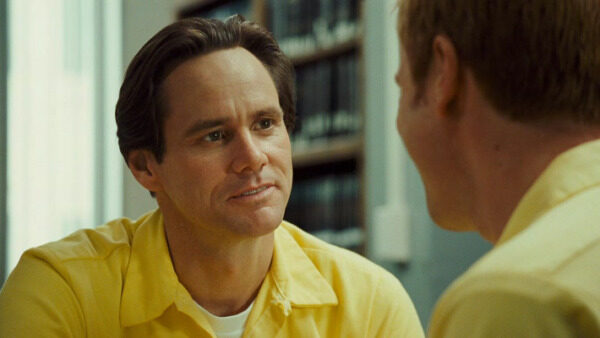 Starring Jim Carrey in one of his most unlikely roles, the actor portrays the real-life con artist, Steven Jay Russell. Based upon I Love You Phillip Morris: A True Story of Life, Love, and Prison Breaks, the movie revolves around a gay prisoner.
Once he falls in love with his fellow inmate Phillip Morris, Russell feels his luck grow only to see him get released soon. Willing to do anything to be reunited with his lover, Russell escapes from prison four times to meet him.
9. Bruce Almighty (2003)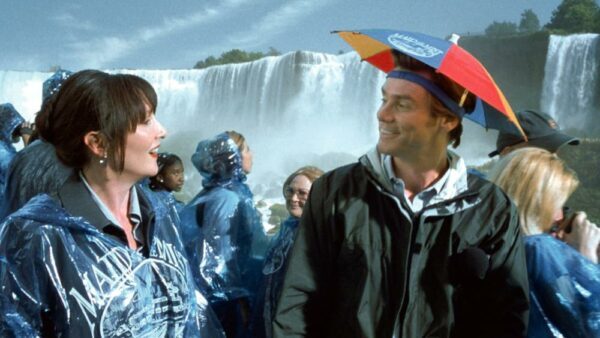 After getting angry over his life, recently fired television news reporter Bruce Nolan blames God for his frequent downfalls. Interestingly enough, the god portrayed by Morgan Freeman meets Bruce and gives him his powers to show how hard it is to have the duties of a divine being.
Performing exceptionally well for a comedy movie, Bruce Almighty beat The Matrix Reloaded after its first week of release and took the number one spot at the box office. It's one of the highest-grossing Jim Carrey movies to date.
8. Yes Man (2008)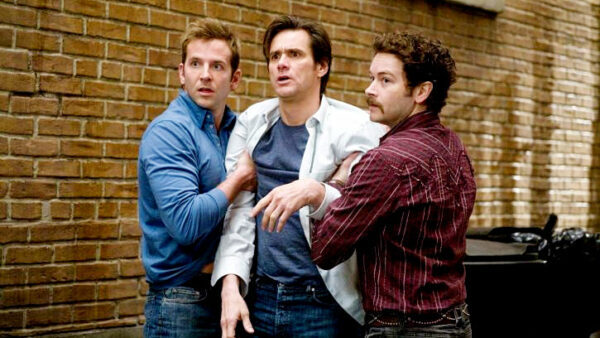 The introvert Carl Allen gets enlightenment when he attends a seminar that encourages the people in attendance to say "yes" to every opportunity thrown in front of them.
Wrongly interpreting the message, Carl begins to give positive responses to literally everything he comes across which starts a roller coaster of melodramatic events in his life.
Seeing how his life turns around for the better, Carl begins to adopt the new technique wholeheartedly until his new girlfriend Allison portrayed by Zooey Deschanel finds out that their relationship is merely based upon a seminar program.
7. Dumb & Dumber (1994)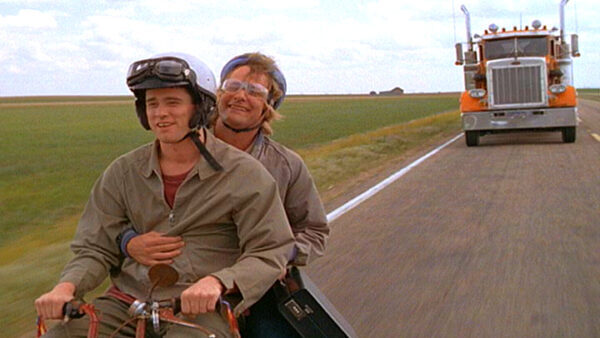 Two dimwitted friends Lloyd Christmas and Harry Dunne embark on an epic journey in an attempt to return a briefcase full of money to its owner but get pursued by criminals who are after it.
As the directional debut by the Farrelly Brothers, Dumb & Dumber is one of the funniest movies of its time and a must-watch for every comedy fan.
The movie gained a cult following and even spawned an animated series and a prequel. Interestingly enough, a sequel was released twenty years later titled Dumb & Dumber To in which Jim Carrey and Jeff Daniels reprised their roles of Lloyd Christmas and Harry Dunne, respectively.
6. The Mask (1994)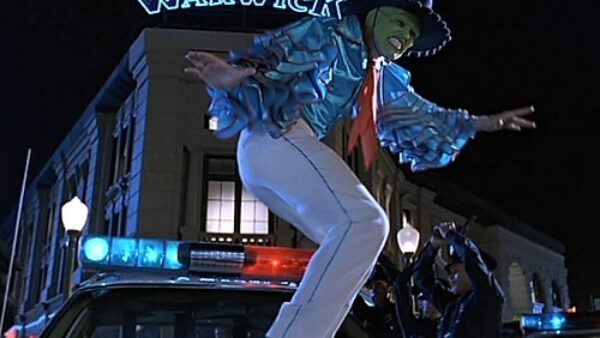 Before comic book film adaptations were even a thing in Hollywood, it was director Chuck Russell who made a drastic movie by making The Mask a global icon.
Based upon the Dark Horse comics, Stanley Ipkiss is a loser in Edge City whose life takes a quick turn after finding a magical mask that makes his darkest desires come true.
Proved to be ahead of its time with amazing visual effects and an incredible green-faced character, the movie proved that its greatness can never be replicated as evident from the 2005 stand-alone sequel Son of the Mask without Jim Carrey which was an outrageously worse movie.
5. Liar Liar (1997)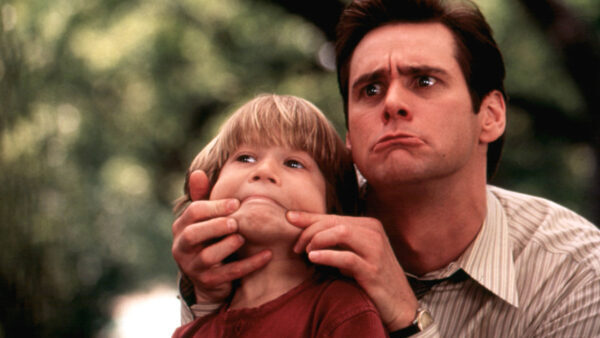 Jim Carrey hilariously proves that there is not much difference between a lawyer and a liar by starring as Fletcher Reede, a career-focused lawyer who will do anything it takes to win a case; including lying non-stop.
After his son Max makes a birthday wish that leaves his father incapable of lying for an entire day, Fletcher finds himself in great trouble and distress as he is given the responsibility of tackling one of his most tough cases in court.
4. Ace Ventura: Pet Detective (1994)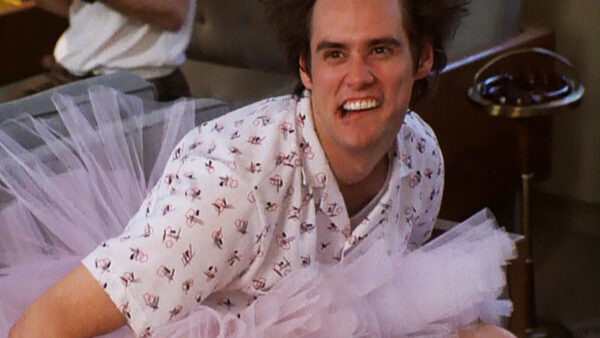 Among his earliest movies, Ace Ventura: Pet Detective showcases one of the finest performances by Jim Carrey. Starring as the title character, Carrey plays an energetic yet annoying detective who specializes in animals.
When the mascot dolphin of the Miami Dolphins is abducted, it is up to Ventura to solve the case. The movie was a success and spawned a sequel and animated series along with gaining a massive cult following.
3. Man on the Moon (1999)
Andy Kauffman was one of the most brilliant, exceptionally creative, entertaining, and controversial comedians of his time. Yet he preferred to be called a "song-and-dance man". Jim Carrey brings the legend of Kauffman to life as he portrays the deceased entertainer in the biographical comedy-drama movie Man on the Moon.
The movie excellently mirrors Kauffman's rise and fall as an entertainer by including several of his well-known incidents such as Elvis Presley's impersonation, wrestling feud with Jerry Lawler, and being one step ahead of the audience during his performances.
2. The Truman Show (1998)
Long before reality television even existed, it was director Peter Weir's 1998 science-fiction comedy-drama movie The Truman Show that shed some light on the concept.
The movie centers around Truman Burbank, a man earning his bread and butter in an insurance business, living with a beautiful wife, and spending a happy life.
That may seem normal enough but there is one twist: he is unaware that his whole life is being broadcasted worldwide as he is the star of a reality television show and everyone he knows including his wife and best friend – is a paid actor.
1. Eternal Sunshine of the Spotless Mind (2004)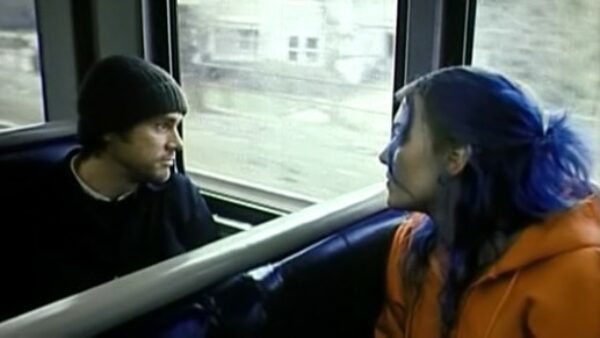 Jim Carrey is best known for his comedy films for many reasons. One being that his roles having a serious tone do not always perform well as compared to the comedy ones. Movies such as The Number 23 and The Majestic failed to be a milestone for the actor but the same cannot be said about Eternal Sunshine of the Spotless Mind.
Part science fiction, part romance, and of course given a slight touch of comedy, the movie is proof that Carrey can do amazingly well in serious roles provided the story is a worthy one.
The movie revolves around a couple, played by Carrey and Kate Winslet, who keep on running into each other despite their memories being erased. Apart from winning an Academy Award for Best Original Screenplay, it is undoubtedly the best movie starring Jim Carrey.
Honorable Mentions
We can't help but mention these titles as well while going through the list of Jim Carrey films to date:
The Number 23 (2007)
Earth Girls Are Easy (1988)
Did we miss any movie from our list of the best Jim Carrey movies of all time? Please let us know in the comments below!