10. Ori and the Blind Forest (PC/Xbox One)
Moon Studios gets full marks for the eye-catching and irresistible landscape and visuals. The plot is pretty much straightforward, an unseen being Kuro is causing the forest's demise and you have to save it.
You evolve from an innocent cat-like creature to a formidable fighting force as you explore the forest learning skills and collecting XP points. The success of the game can be shown by the fact that it is nominated for the Best Game Award in three categories Best Score/Soundtrack, Best Action/Adventure, and Best Independent Game.
9. The Legend of Zelda: Majora's Mask 3D (Nintendo 3DS)
Talk about a 15-year-old game that can still make it to this year's one of the best games. With little changes, The Legend of Zelda: Majora's Mask 3D is a remake of the original which came out in 2000 for N64.
This one is solely for Nintendo 3DS handheld console. Following the story from where Ocarina of Time left off, our protagonist Link is in a new land with new adventures ahead.
8. Kerbal Space Program (PC/Wii U/PS4/Xbox One)
Essentially a space flight simulator game developed by Squad for all gaming consoles and PC, Kerbal Space Program manages to keep your interest despite its science feel.
With a race of aliens, Kerbals that look a lot like the cute minions (from Despicable Me) with bulging eyes, the basic theme here is to build rockets that successfully launch and reach orbit.
While that may sound boring, the constant failures that finally lead to a successful launch are anything but that. This game is highly recommended to be tried.
7. Super Mario Maker (Wii U)
Super Mario is arguably one of the most popular game series of all time, Super Mario Maker is exactly what many wanted. Did you ever play Mario and felt something should have been different? Or perhaps wanted to add certain things to a level? Nintendo Entertainment has decided to give you just that.
You can now easily create your own level with a wide variety of tools and options at your disposal. Use your imagination to create your own fun-filled levels and upload them for all to try and receive feedback via notifications. Sounds fun, isn't it?
6. Rise of the Tomb Raider (Xbox One/Xbox 360)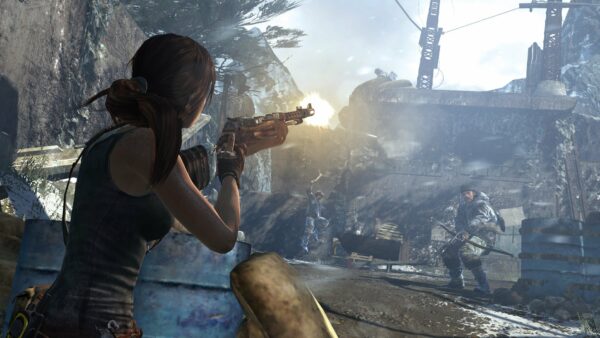 One of the best female video game characters ever, Lara Croft is now back with a different agenda but the same will and resilience. With improved story and gameplay that complement each other, a revamped skillset of our protagonist, and new stronger foes, Rise of the Tomb Raider is in a league of its own.
Playing as a third person in this action/adventure game, the plot sees Lara in search of a Holy item that gives eternal life.
5. Destiny: The Taken King (PS3/PS4/Xbox One/Xbox 360)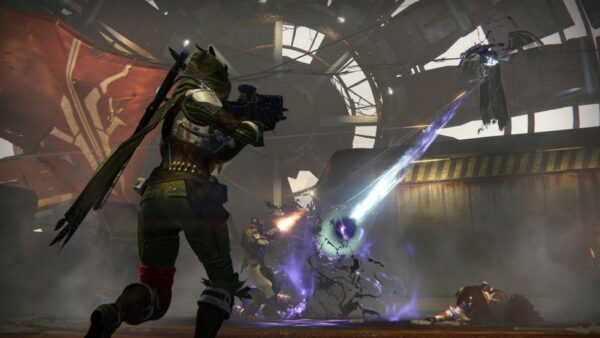 Addressing every possible weakness in the previous installment of Destiny, the latest DLC comes with a complete package of strong and crafty bosses, a variety of fun-filled quests and to top it all the best multiplayer experience for a first-person shooter game.
James Tsai's brainchild, published by Activision, basically revolves around Oryx and his army of aliens seeking vengeance for his son Crota's death in the first expansion pack of Destiny, The Dark Below. Destiny: The Taken King has been nominated for the Best Game Award for Best Shooter and for Best Multiplayer.
4. Fallout 4 (PC/PS4/Xbox One)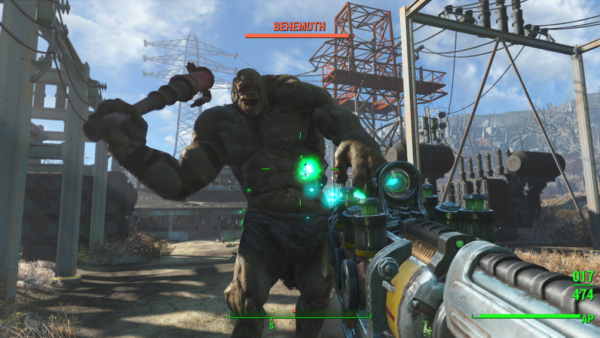 Bethesda Game Studios' fourth installment in the series has enough pros that outweigh the cons by a huge margin. This sandbox role-playing game has superb graphics with great details depicting Boston years after a nuclear war.
The game will only give you a prod in the right direction at the start and then leave you to explore the environment on your own. You complete quests and fight with villains which will give you a feeling of déjà vu and you can even build settlements. Despite a few technical issues, Fallout 4 has received massive praise from players and is a must-buy this year.
3. The Witcher 3: Wild Hunt (PC/PS4/Xbox One)
The Witcher game series is based on fantasy novels by Andrzej Sapkowski. The game is played in the shoes of Geralt who is a monster hunter. It is an immense open-world game with insane depth that gives free will to the player to explore the fantasy world and battle with monsters with amazing combat tactics.
The success of this third installment is certified by the sale of over 6 million copies within six weeks.
2. Grand Theft Auto V HD (PC/PS4/Xbox One)
In terms of the size of the open world, the freedom of the player, and the fun of causing mayhem and destruction, Grand Theft Auto, developed by Rockstar Games, is unparalleled.
The HD version of the game released on next-gen platforms and pc this year, offers excellent improved graphics, a new first-person perspective (apart from the traditional third-person view) with hundreds of new animations, amazing GTA V Online mode (specifically the heists), and the same gripping single-player campaign.
GTA V (HD) actually set a standard for the gaming industry to follow on how a remastered version of an old title should be ported to the next-gen platforms to give maximum value for money to gamers.
With complete free will to roam around on foot or in a vehicle and commit crimes to entice the police to respond, this is the singly most fun game this year in both single and multiplayer genres.
1. Metal Gear Solid V: The Phantom Pain (PC/PS3/PS4/Xbox One/Xbox 360)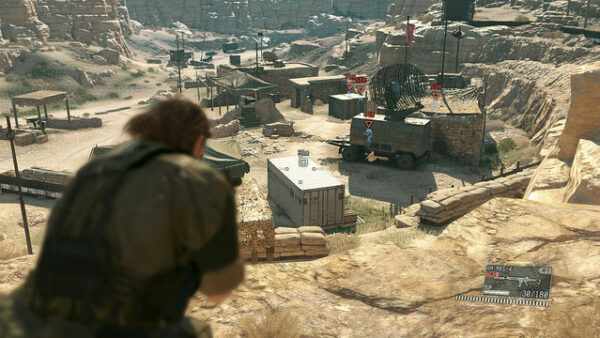 Hideo Kojima's brainchild is probably the best action-adventure video game that allows you to use your own strategy and imagination and has gameplay capable of executing it.
The beauty of this game lies in the fact that it gives you no direction except the mission statement and leaves you to improvise and use your practical intelligence to achieve the objective. The game will absorb you completely making you feel a part of its excellently crafted world.
Metal Gear Solid V: The Phantom Pain is truly in a league of its own. Grossing $179 million on its release date, it is easily the best game of 2015.
Honorable Mentions
We can't conclude our list of the best video games of 2015 without mentioning these games also:
Lego Dimensions
WWE 2K16
Mad Max
Did we miss any of the best games of 2015? Share your favorite games this year in the comments below to help other gamers find out about some great titles!