20. Assassin's Creed Syndicate (PC/PS4/Xbox One)
Credit to Jeffrey Yohalem for an incredible storyline that fits in historical figures like Charles Dickens and Karl Marx, and to Ubisoft Quebec for a splendid reconstruction of 1868 London that makes it feel so real.
Playing as one of the two assassin twins with an aim of dismantling the Templar hold on the city, Assassin's Creed Syndicate lets you feel free with the introduction of a rope launcher that makes everything climbable. It also lets you use the assassin tools at our disposal innovatively.
A great game with an equally brilliant storyline, to say the least. It was nominated for the Game Award for Best Action/Adventure 2015.
19. Project Cars (PC/PS4/Xbox One)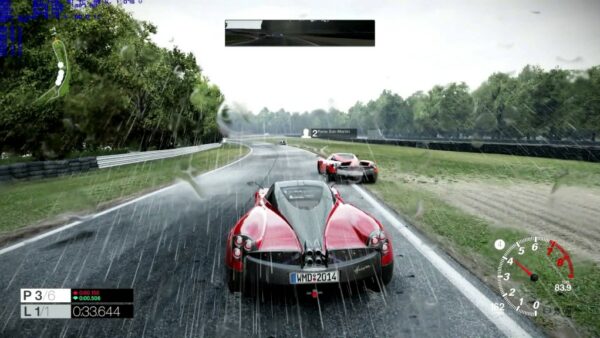 Project Cars is literally, exactly, what its name says. It is all about cars and racing without the conventional need to win, make money, and move on to a better one. Rather, all cars are open for you from the start. From which stage you want to start is really up to you.
You will quickly learn that a fast car and driving skills alone are not enough to win you races. It is a very realistic and intense experience as you learn the intricacies of each car, and how little things like tire pressure and weather affect car performance.
18. FIFA 16 (PC/PS3/PS4/Android/iOS/Xbox One/Xbox 360)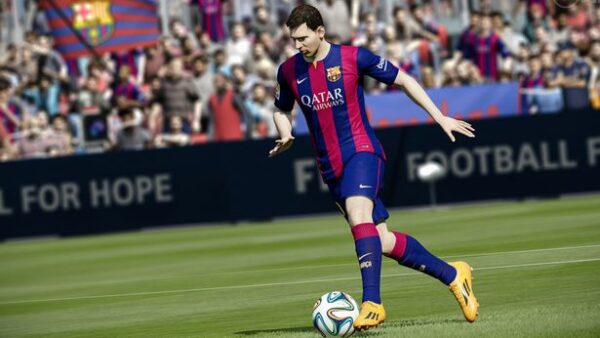 Frustrated at your defenders for their inability to mark pacey opponents? Irked by long-range through balls that fall behind our defense, right into the striker's feet?
No more. EA sports' FIFA 16 is a complete overhaul of its previous versions, making football more realistic and difficult at the same time. It's a fresh start that weighs in your skill set and vision rather than just a player rating.
And, for the love of men and feminists alike – it introduces female football stars. Yes, you read it right. FIFA has now added women's football teams as well. It has been received very well by fans and has also been nominated for the Game Award for Best Sports/Racing game.
17. SOMA (PC/PS4)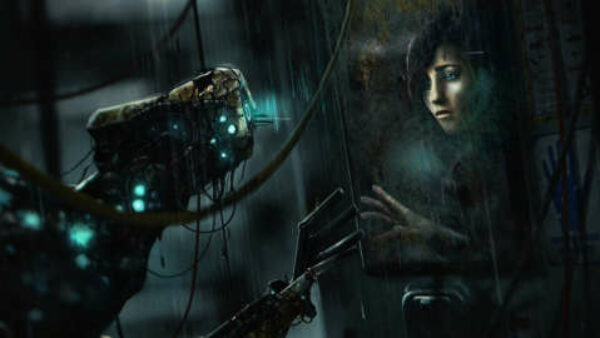 Years after releasing Amnesia: The Dark Descent, developer Frictional Games have come up with another game based on a similar theme but lacking the dark horror, SOMA.
It is a science fiction, narrative, game played in the shoes of Simon Jarrett. It explores the concept of artificial intelligence in an underwater research complex, which shows signs of life in the recent past.
16. HALO 5: Guardians (Xbox One)
343 industries has incorporated a lot of new ideas to give this franchise a new look. With better player movement, a new arsenal, and the inclusion of multiplayer mode that allows two teams of 4 to face off each other. Halo 5: Guardians takes lead from all its previous versions.
Published by Microsoft Studios, the game has been received positively by the HALO community and has been an impressive financial success.
15. Hotline Miami 2: Wrong Number (PC/PS3/PS4/PS Vita)
Dennaton and Abstraction Games' gem, Hotline Miami now has a sequel – and it is every bit as exciting and violent as the last version, if not more.
This shooter action game is a mix of its previous version and new additions. Using different characters, a new storyline, and levels, this game will keep you engrossed in its virtual reality and amazing soundtrack.
14. Bloodborne: The Old Hunters (PS4)
It's brutal and gory – it's Bloodborne. Published by Sony Computer Entertainment, From Software's latest release has all its classic ingredients of blood-spilling innovative tools and ruthless enemies with new maps, bosses, and arsenal that will thrill the Bloodborne veterans.
If you are a Bloodborne fan, this DLC is a must try and you shouldn't miss out on playing this.
13. NBA 2K16 (PC/PS4/PS3/Android/iOS/Xbox One/Xbox 360)
Visual Concepts' NBA 2K16 is the seventeenth episode of this franchise. With greatly improved graphics that make players so much more life-like and recognizable, the latest installment offers better, deep, and more realistic gameplay, especially defense.
NBA 2K16 has already made it to the nominations for the Game Award for Best Sports/Racing Game.
12. StarCraft II: Legacy of the Void (PC)
This fifth release of the StarCraft series by Blizzard Entertainment is not disappointing at all. Rather it sits well with the awaiting fans with its changes and additions. The factions at odds with each other – human-like Terrans, Zerg, and Protoss, now have a mightier enemy to face.
With an aim to foil Amon's plans of creating a hybrid from all factions and taking over the galaxy, and the addition of a new mode that lets two players share a base and resources, StarCraft II: Legacy of the Void is now easier and more fun to play.
11. Pillars of Eternity (PC)
Developed only for PC gamers so far, Obsidian Entertainment's Pillars of Eternity is the first in a possible series of role-playing games. Successfully imagining a new world of various species including gods, this game gives great importance to little details in the fictitious world it creates.
A great narrative with many side stories of citizens that you can peer through, this game has much to offer RPG fans.