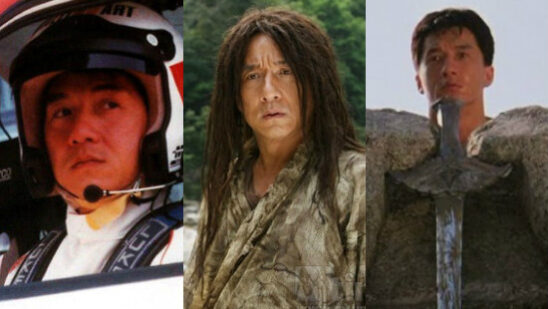 Death-defying stunts, lightning-bolt kicks, improvised armed & unarmed combat, and lovable comedy; Jackie Chan (born: Kong-sang Chan) is an innovator, pioneer, and a legend in the genre of Action-Comedy. Born in Hong Kong, the 61-year-old stuntman-turned-actor is arguably one of the best Asia has produced. A film career that started with playing as a stuntman in Bruce Lee's 'Enter the Dragon' and 'Fist of Fury', Jackie reached many milestones along the way with movies such as Armor of God, Rush Hour, and Rob-B-Hood. Here today we take a look at the 25 best Jackie Chan movies we have picked for you from over 42 years of the legend's career:
25. Thunderbolt (1995)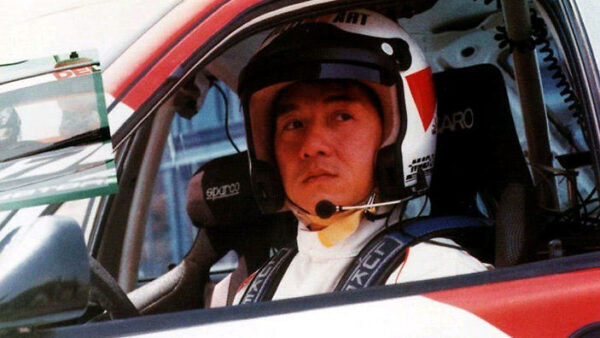 Directed by Gordon Chan, better known for The Medallion, this street-racing movie features Jackie Chan in a slightly sober self. It is rather quite different from any other Jackie Chan movie. He has to limit his action-comedy to a minimum since his parents in the film are being tortured, kidnapped, and threatened to be killed.
Like most racing movies, it involves a lot of car chasing and racing which limits Jackie from exhibiting his incredible stunts but this doesn't stop him from filming one of the most memorable fight scenes in the Casino.
24. Dragon Lord (1982)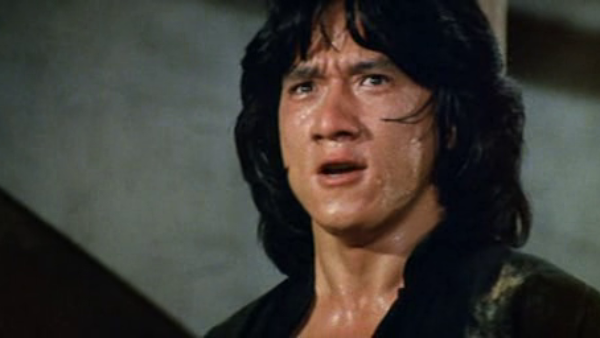 If you watch this film for the first time, it wouldn't be that hard for you to guess who directed it. Yes, it's a very young director, Jackie Chan himself. The film has everything you want from a Jackie Chan film; stunts, comedy, and lengthy but exciting fights.
Jackie put a lot of effort into making the Dragon Lord. The complex stunts and fight scenes he brought to this film in 1982 already seem perfect even in the early years of his film career.
23. The Forbidden Kingdom (2008)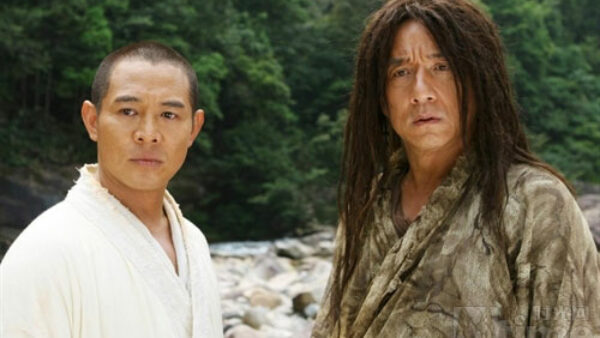 Literally, a martial arts fantasy film pairing up the legendary masters, Jackie Chan (Drunken Immortal) and Jet Li (The Monkey King), this film is a dream come true for any fan of martial arts. It's a fantasy of every Jackie Chan lover to be trained by Sensei Chan himself with the assistance of Sensei Li, this movie does exactly that for Jason (Michael Angarano).
Jason is taken through a magical world of martial arts along with the spectators thanks to the casting and mainly the directing by Rob Minkoff.
22. The Big Brawl (1980)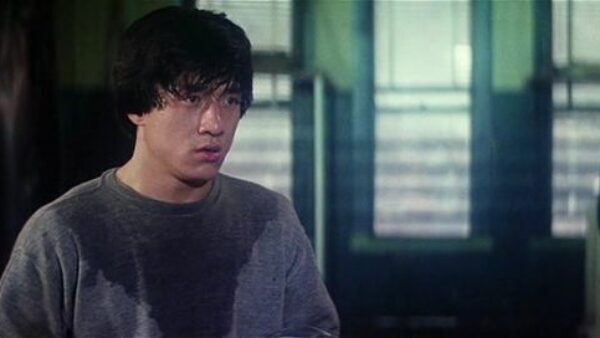 In his first attempt at an American movie, Jackie takes on the role of a martial artist participating in a street-fight competition in The Big Brawl.
There are many great fight scenes as the title would point out, most of them choreographed and executed marvelously by, of course, Jackie himself.
21. Rush Hour (1998)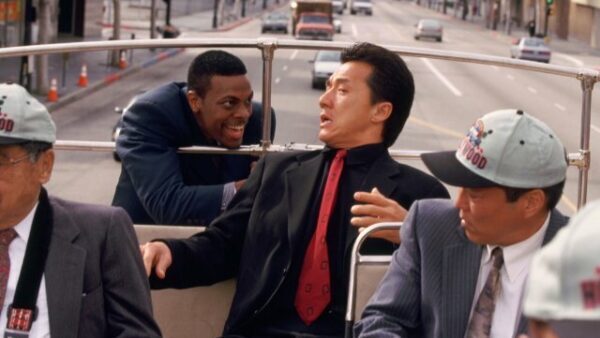 Arguably one of the best works of Jackie Chan in the Western industry, Rush Hour joins two very different characters Jackie Chan and Chris Tucker to create a hilarious classic that will make you laugh every minute.
With Jackie's fast kicks and Chris's fast-talking, this film leaves the bad guys on the floor with all its punch lines. Both actors' on-set chemistry can be best remembered by their version of the song 'War'.
20. My Lucky Stars (1985)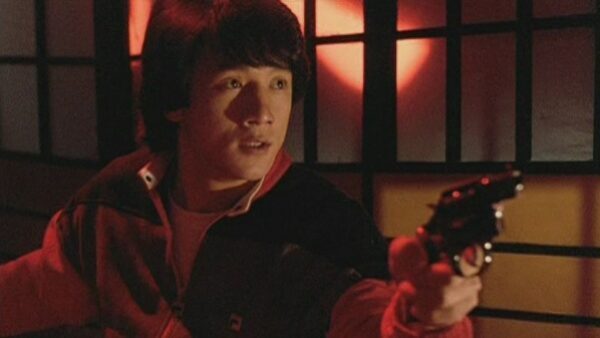 With hilarious comedy skits and brilliant fights, like any other Jackie Chan movie, My Lucky Stars teams up with real-life Hong Kong stars Jackie, Sammo, and Yuen in yet another Hong Kong classic.
There are loads of humor and action sequences ready to keep you entertained.
19. The Karate Kid (2010)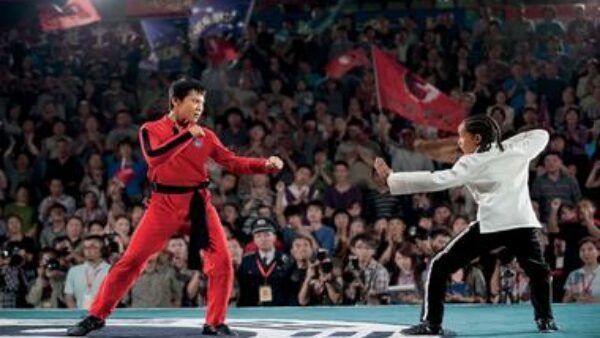 A reboot of the American classic of the same name, The Karate Kid casts Jackie Chan in yet another deserving Sensei role. Apart from the usual action and comedy in all Jackie Chan movies, The Karate Kid also features breathtaking views and sceneries of Beijing.
The movie is also complemented by the acting of young Jaden Smith who, along with Jackie Chan, makes the movie worthwhile.
18. Shaolin (2011)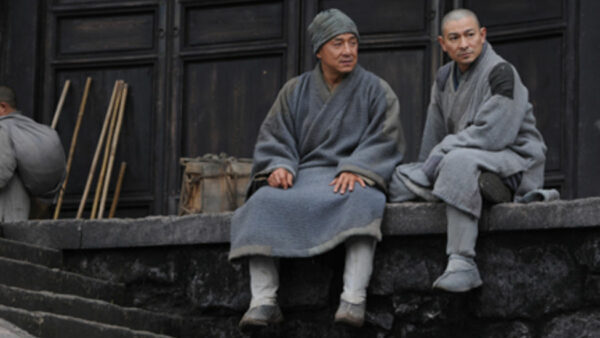 In this movie, Jackie Chan plays the role of a monk skilled at cooking who takes a warlord (Andy Lau) under his wings and helps him transcend into a monk.
Though he makes a late entry, Jackie Chan's comic character still succeeds in bringing good humor to a toned-down, redemption-seeking kind of movie.
17. Who Am I? (1998)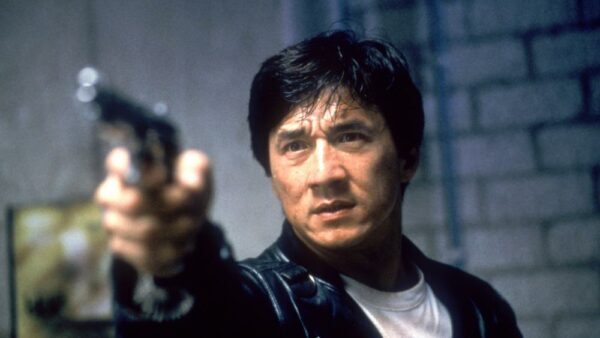 Even after losing his memory and not having a single clue about his name, special force agent Jackie Chan still remembers his outrageous stunts and comic relief in this movie that is filmed in many far-reached, beautiful places around the globe.
Jackie is taken in by an African tribe where he learns many new things to add to his resume and unknowingly, gets tracked down by different agencies.
16. Miracles (1989)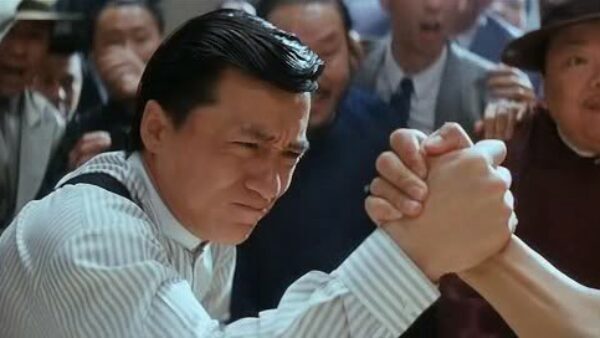 Jackie Chan writes in his autobiography that Miracles (a.k.a Black Dragon) is one of his favorite movies.
It shows Jackie's passion for not only acting but also for directing, as he takes on a totally different front with a gangster movie. It has great storytelling, something to smile about for the average Jackie Chan follower.
15. Winners And Sinners (1983)
Winners and Sinners is a Sammo Hung film in which Jackie Chan plays the side role of a cop chasing after crooks and five inept criminals who are the movie's main characters.
The movie mostly has a mixture of short, comical, and not-so-martial-arts fight scenes but the comedy aspect of the film is just brilliant.
14. The Fearless Hyena (1979)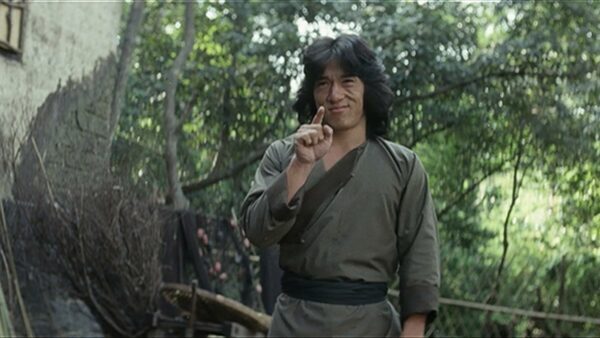 In this early work of Jackie Chan, he plays a young kung fu hotshot who lives with his grandfather in a Chinese village. With his mischief and high-level fighting skills, Jackie gets into a lot of trouble.
The fight scenes are finely choreographed and are one of the best. The 'chopstick' scene in the movie stands out the most. It's a must-see film for a kung fu fan.
13. Rob-B-Hood (2006)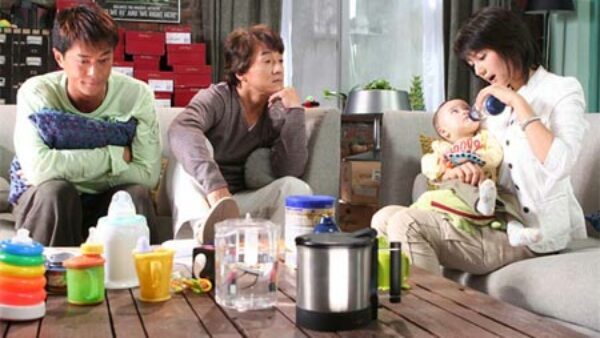 Jackie Chan not only stole one of the cutest babies in the world but also stole the viewers' hearts with this performance. This blend of action comedy and drama will leave a tear or two in your eyes in the last few scenes of the movie when the baby almost dies and Jackie tries to save him by risking his own life.
The scene that follows is an even better one but we won't spoil it for you!
12. Armor of God (1986)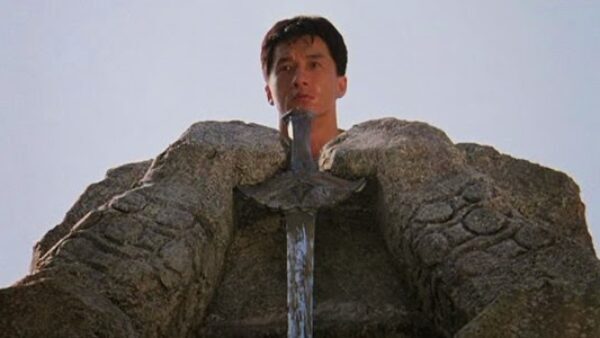 You'll find Jackie swinging along a Cliffside to get into a bat cave to rescue a girl in Armor of God. It has one epic scene after another, with skull-breaking leaps (Jackie literally fractured his skull while filming), and fast-forward stunts from the Master of Stunts, Mr. Jackie Chan, himself.
An adventurous Jackie plays an Indiana Jones-like character looking for artifacts around the globe and has celebrity friends like the real-life Jackie we all love so much.
11. Shanghai Noon (2000)
The scene is set in the old Wild West where Jackie tags alongside the hilarious Owen Wilson on his adventures to save a princess. In a rough, rugged world where gold is the only magical thing one can think about, Jackie brings in his sophisticated set of fighting skills to which Owen almost plays the role of a commentator (a funny one) throughout the movie.
Jackie and Owen have awesome onscreen chemistry which even led to the sequel, Shanghai Knights.
10. Little Big Soldier (2010)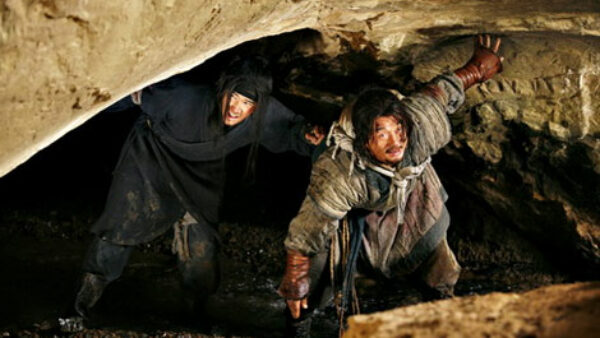 An old soldier (Jackie Chan) takes hostage an enemy General (Wang Lee Hom) after a bloodbath of a battle between two armies, in hopes of getting a reward.
Like most Jackie Chan films, Jackie plays a likable, comedic, and action-packed character who is more of an opportunist than a warrior and needs to fight side-by-side with his hostage along their journey.
9. The Young Master (1980)
In his second directing work, Jackie does an impressive job with The Young Master. Brilliantly choreographed dragon dance and exceptionally executed fight scenes place this Jackie Chan movie right in our top 10.
Jackie is a kung fu student who is kicked out of his school for his sins (betrayal of his brother). He needs to bring his brother back so that he can get accepted back into the clan he has been exiled from.
8. Drunken Master (1978)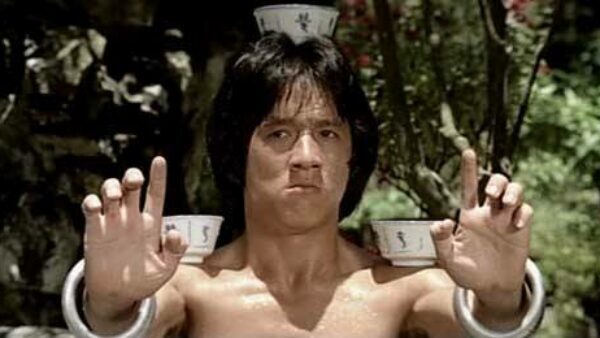 The legendary, Chinese folklore hero, Wong Fei Hung, is portrayed by a very rebellious Jackie Chan in the 1970s Drunken Master.
Wong Fei Hung is sent to his uncle to be disciplined through the art of drunken fighting. It is a Jackie Chan, as well as a Kung-Fu, classic with ridiculously hilarious scenes.
7. Wheels On Meals (1984)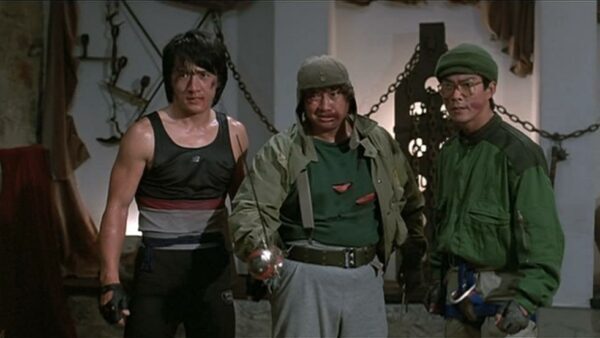 The Jackie Chan version of The Three Stooges, Wheels On Meals, takes Jackie, Sammo Hung, and Biao Yuen to Spain to sell Chinese food on the streets.
It's an action-comedy masterpiece, thanks to its flawless choreography and slapstick humor.
6. Dragons Forever (1988)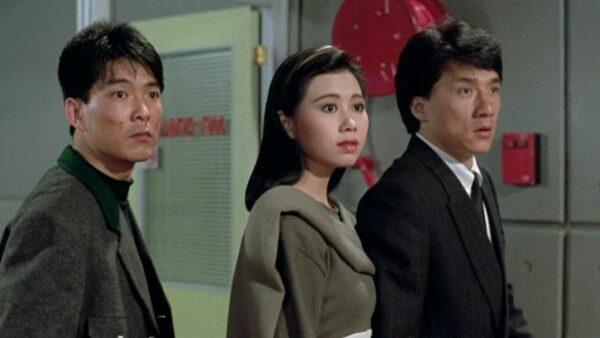 Again, we have the three Hong Kong stooges in action in Dragons Forever. Loaded with amazing, breathtaking fight sequences, Dragons Forever is often ranked among the greatest kung fu movies of all time.
The movie even features Benny "The Jet" Urquidez, six World Titles record holders, who Jackie manages to slap once or twice. It has enough martial arts to satisfy a Jackie Chan lover for a decade.
5. Project A (1983)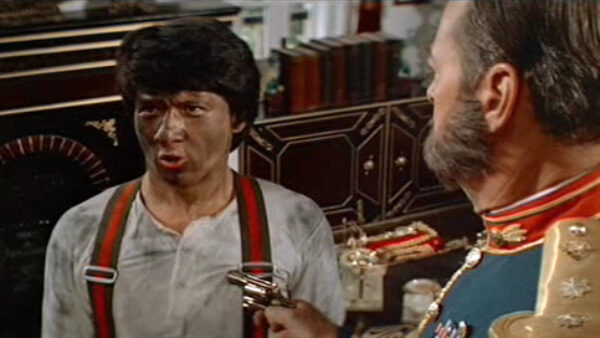 And again, you will find the three Hong Kong stooges in this movie. Such was the love for Jackie Chan and his two exceptional sidekicks in the HK film industry.
It takes place in the times of the pirates. Jackie plays an officer fighting against smugglers. Like his early work, Jackie Chan's innovative fighting style captures the eye of every viewer in this one.
4. Snake In The Eagle's Shadow (1978)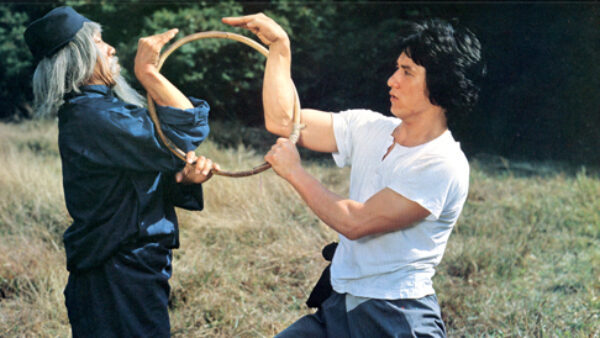 This movie marks the turning point in Jackie's film career as his comedy kung-fu mesh helps him gain the attention of the Hong Kong film industry and almost everyone in Hong Kong.
The story itself has many hilarious scenes, but what young Jackie Chan brings to the movie is not something that can be directed. His remarkable comic timing, lightning moves, and total silliness are something to be cherished by the fans and the industry itself.
3. The Legend Of Drunken Master (1994)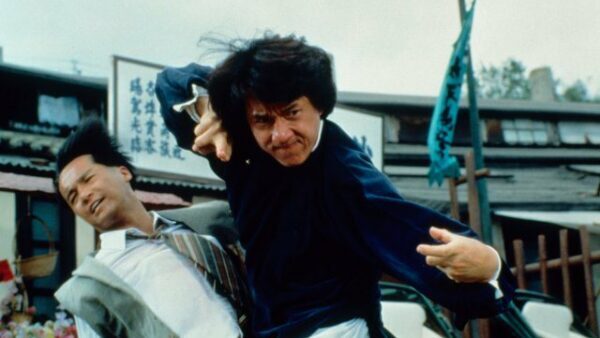 A sequel to his famous Drunken Master, Jackie Chan returns in the same role after 16 years to fight some more bad guys and master the art of Drunken Boxing.
It is a very successful sequel to a successful movie, and everything in this one is done better. Jackie makes this back-breaking art look like a piece of cake. If you loved Drunken Master, you have a big treat waiting for you in The Legend of Drunken Master.
2. Crime Story (1993)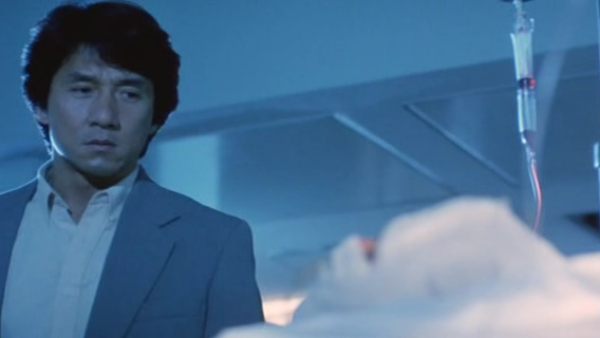 Directed by Kirk Wong, Crime Story is a crime-drama thriller about a mentally unstable inspector (Jackie Chan) who finds out that he has been working for a corrupt department so he wages a one-man-army war against them. Watch Jackie perform his death-defying stunts on a totally new level in Crime Story.
It is, by far, one of Jackie's most notable performances that got him a Golden Horse Film Festival Award. He is given a much different character than usual, and he delivers it like a boss.
1. Police Story 3: Super Cop (1992)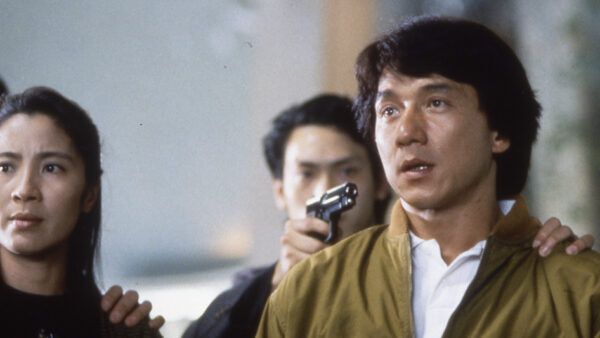 In the third installment of Jackie's Police Story, Jackie tops it all off. Regarded as one of the best action movies, Police Story 3 teams up Jackie with the beautiful, Michelle Yeoh in a brawl against one drug lord after another.
There is no doubt that this movie marks the prime of Jackie Chan as he released one hit after another (Crime Story and The Legend of Drunken Master) in the following years. It is a captivating Jackie hit that offers many exciting stunts and hysterical moments.
Did we miss any worthy titles on our list of the best Jackie Chan movies of all time? Please let us know in the comments below!