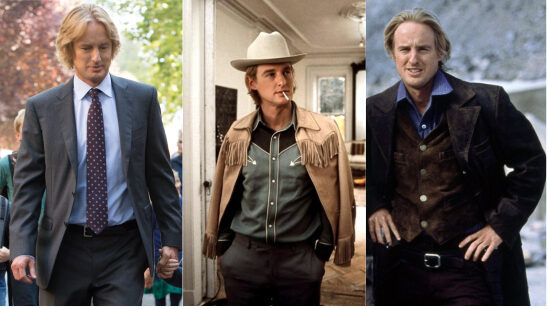 Owen Wilson has seen many ups and downs in his career. Despite some setbacks, he has some very successful movies to his credit. He always tries to blend new genres and stars in a variety of films too. He is not only a good actor but a producer and a screenwriter too. Let's have a glimpse at Owen's best films, so here are the 15 best Owen Wilson movies of all time:
15. The Royal Tenenbaums (2001)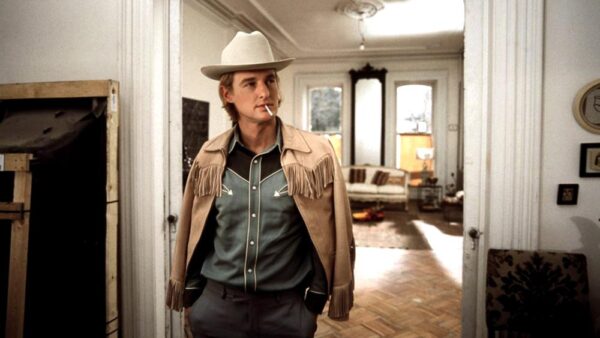 The story follows the life of three successful siblings, Chas (Ben Stiller), Margot (Gwyneth Paltrow), and Richie (Luke Wilson), and their father who wants to make things right after abandoning them in the past. Owen plays the role of Eli Cash, a novelist who is having an affair with Margot during all this ongoing family drama.
With a great cast and an excellent storyline, the film was able to impress both the critics as well as the cinema audiences and earned over $71 million. It bagged an Oscar nomination along with dozens of awards in various award shows.
14. Zoolander (2001)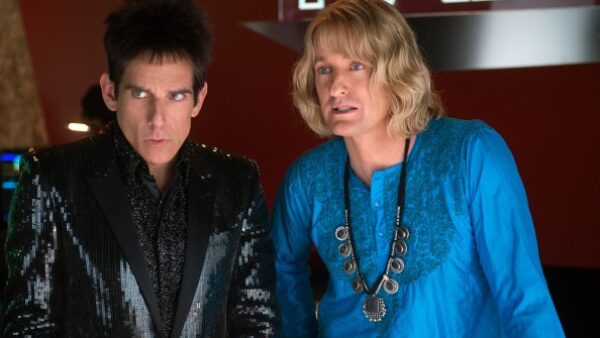 The movie focuses on the life of a once successful but now struggling fashion model Derek (Ben Stiller) who becomes a part of an evil team trying to assassinate the prime minister of Malaysia. Hansel (Owen Wilson) who is at first a rival model but later becomes friends with Derek agrees to help him in stopping the assassination.
The movie is quite funny and gives a glimpse of the fashion industry from a different perspective. The movie's $60 million at the box office warranted the creation of a sequel released in 2016, Zoolander 2, which unfortunately didn't do well.
13. Behind Enemy Lines (2001)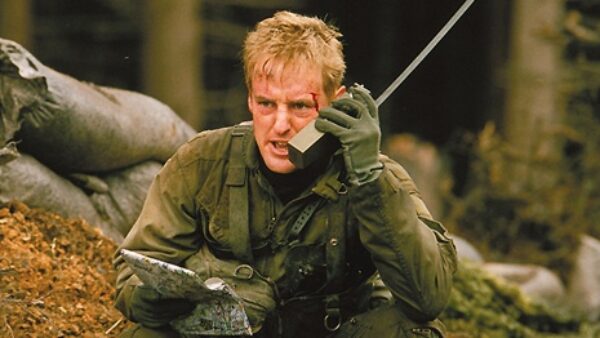 Owen Wilson may have been a part of many comedy movies, but that didn't stop him from working in an excellent war film. Owen plays the role of a US Navy fighter pilot who takes a little unplanned off-turn during a reconnaissance mission and photographs the Serbian military site during the Bosnian war and soon finds himself in trouble as Serbian air defense responds with several surface-to-air missiles.
The downed pilots land in hostile territory and must reach a safe location to get extracted. With several great plot twists, Owen's captivating performance coupled with stunning action sequences would keep you glued to the screen. The movie received mixed reviews but still made $92 million at the box office.
12. The Life Aquatic with Steve Zissou (2004)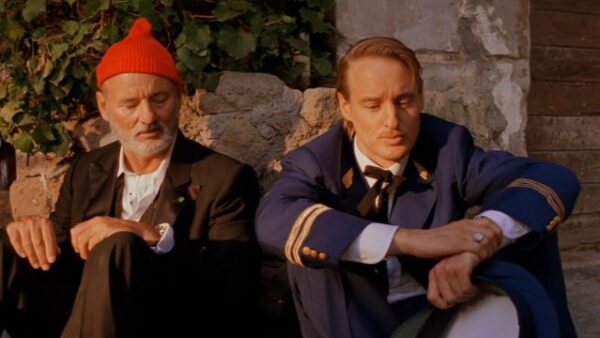 This movie is a drama-comedy,  about an eccentric oceanographer (Bill Murray) who wants to get revenge on a jaguar shark that ate his friend by hunting and making a documentary on it. While no one is willing to sponsor, Ned (Owen Wilson) comes into the spotlight.
He sponsors the documentary and thinks Bill is his possible Dad which leads to several comical situations. 
Sadly, despite strong performances from both Owen and Bill, the movie didn't do well and ended up making just $34 million against a production budget of $50 million. 
11. No Escape (2015)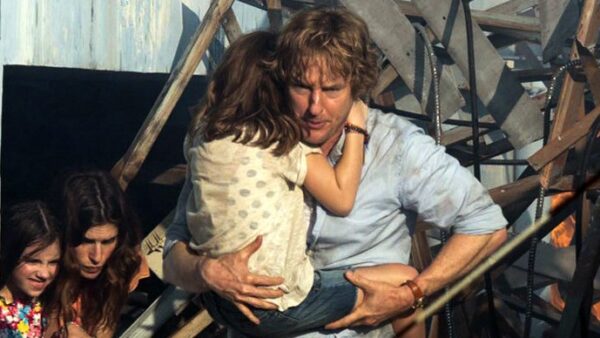 No Escape is a survival story in which Owen Wilson plays the role of Jack Dwyer, who moves to South Asia to avail a bright work opportunity with his family but is caught in an armed rebellion. Now he must survive and protect his family escape the armed rebels who are executing foreigners and get to the American Embassy. The film has more action and suspense elements to it than drama as compared to most other Owen Wilson flicks.
The movie did really well at the box office and made $54 million from a production budget of only $5 million. The film received mixed reviews but the critics appreciated Owen's performance. 
10. Starsky & Hutch (2004)
Starsky and Hutch is a comedy movie where Owen Wilson plays alongside Ben Stiller once again. This time they are adapting a TV series from the '70s. Two cops, Hutch (Owen) and Starsky (Ben) who are completely opposite in nature are made to work together to bust drug criminals. The movie is filled with comedy action sequences and it made the duo of Ben and Owen quite famous.
The movie did really well at the box office and made around $170 million, and it's one of the best Owen Wilson films to date from a financial standpoint.
9. Marley and Me (2008)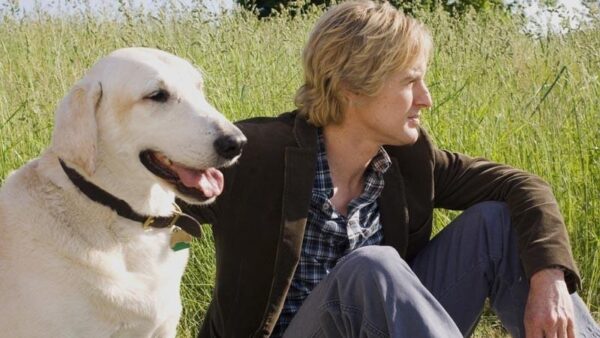 Marley and Me stars Owen Wilson and Jennifer Aniston. It revolves around the life of a journalist couple learning quite a lot of life lessons from their own dog (Marley). The couple tries to train and discipline Marley while managing and shaping their own professional and personal lives. It's a very interesting and unique premise for a movie that clicked with the audience very well as it made around $247 million and was well-received by critics as well.
The film also won the Bromantic Comedy award at the Teen Choice Awards in 2009. A prequel, Marley & Me: The Puppy Years was also released in 2011 but was panned by critics and audiences alike.
8. Meet The Parents (2000)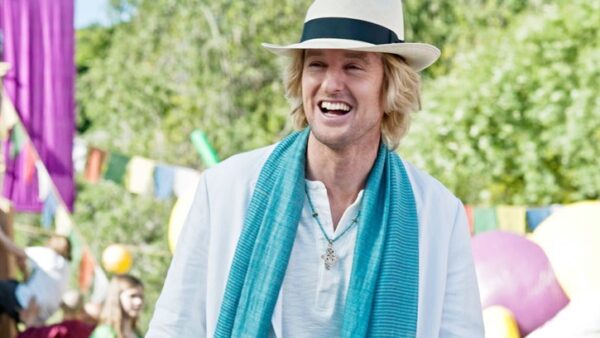 While the story of the film might be a typical one, the movie is indeed amazing and it comes with a very impressive screenplay. The movie is a remake of an older one with the same name, but there are some interesting touches to it.
Ben Stiller plays the role of a male nurse and plans on proposing to his girlfriend at a family wedding. Owen plays the role of the ex-fiance of Ben's girlfriend. Overall, it's a very funny movie about the feelings and situations that you can encounter when you are a male nurse and how people end up reacting to this. The movie made $330 million and is probably the best male nurse movie that you will ever watch.
7. The Internship (2013)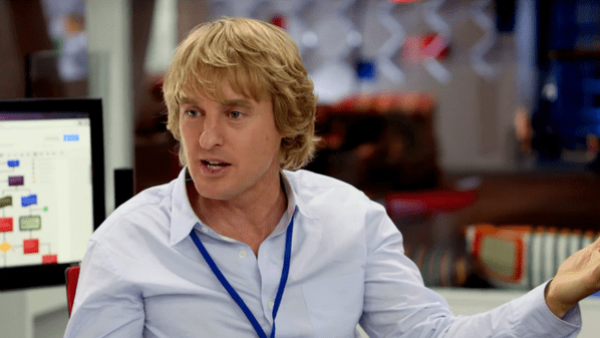 This is a good comedy flick where Nick (Owen) and Billy (Vince) are two very talkative salesmen who get fired for being outdated. They apply at Google for an internship and surprisingly get it all thanks to their high spirit and unique sales pitch. They now need to prove their worth in the new company as interns amongst much younger competitors. The movie shows how challenging it can be for mid-aged professionals to become a part of modern tech-centric business and how difficult it can be to acquire a job in a much lighter tone.
The movie wasn't received well by the critics as some labeled it as a 2 hour-long Google advertisement. Despite the mixed reviews, it made an impressive $93.5 million at the box office.
6. The Darjeeling Limited (2007)
While this is a niche film and it didn't have a huge opening, it did make around $35 million in total. The movie follows the emotional journey of three brothers across India via train after the recent demise of their father.
Owen Wilson plays the role of the eldest brother who arranges this trip in order to improve the relationship with his brothers.
5. Wonder (2017)
Wonder is a story of a Manhattan family with a special kid. Julia Roberts and Owen play the roles of the kid's parents who support him in blending into a mainstream school.
The on-screen chemistry between Julia and Owen was commendable and a strong performance from the entire cast helped the film earn an impressive $132 million at the domestic box office.
4. Bottle Rocket (1996)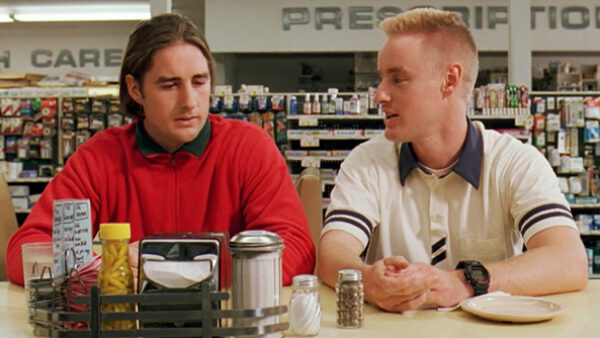 Bottle Rocket wasn't that successful, however, it's an interesting story of two mentally unstable friends who pull off a robbery and hit the road.
It comes with a very deep set of meanings and ideas and at the same time, the entire experience is really funny and iconic as a whole.
Critics loved the movie because of its interesting twists and turns and praised Owen's performance. The film however made a disappointing box office run and made close to $0.5 million.
3. Shanghai Noon (2000)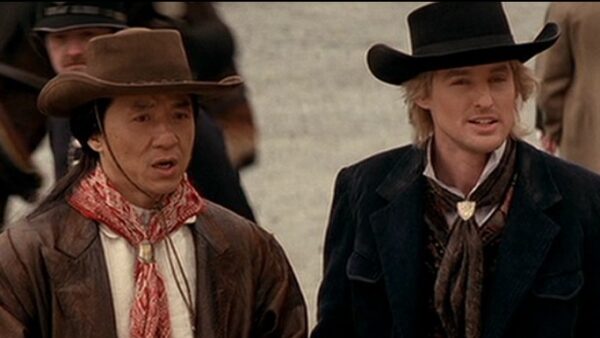 Owen Wilson and Jackie Chan made quite the pair in this movie and that's the primary reason why the movie was able to make around $100 million worldwide. It's a blend of action, comedy, and western and it offers a good combination of martial arts and comedy throughout its duration.
The story revolves around a Chinese imperial guard (Jackie Chan) sent to the USA to find a Chinese kidnapped princess. He meets a train robber (Owen) and despite friction between the two, they both eventually team up for a fun-filled action-packed rescue adventure.
2. Wedding Crashers (2005)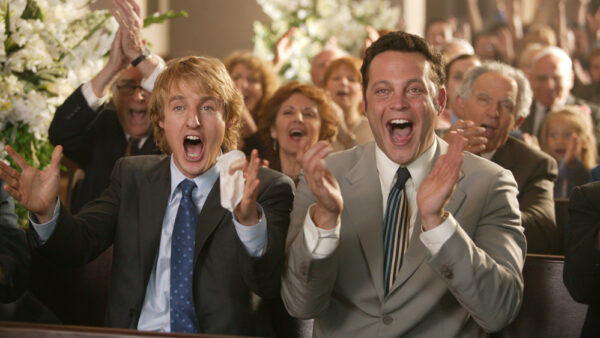 One of the best Owen Wilson movies would definitely be Wedding Crashers. Owen Wilson kills it in romantic comedies, and here is no different. Owen plays the role of John Beckwith who along with his friend Jeremy Grey (played by Vince Vaughn) crash weddings for one-night stands. John's funny nature and charisma are something everyone will enjoy quite a bit in the movie.
The entire plot is mainly focused on getting the girl of your dreams no matter what. The film made around $209 million, making it one of the most successful Owen Wilson movies of all time.
1. Midnight In Paris (2011)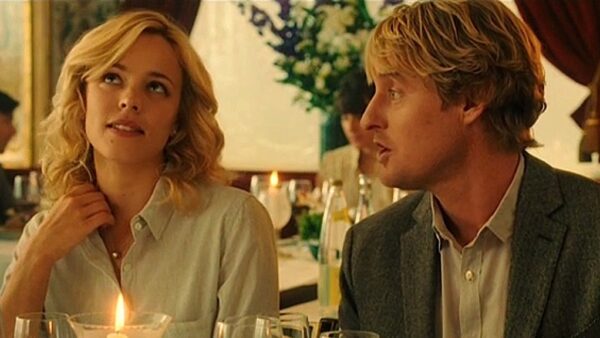 Midnight in Paris has it all. It shows the shortcomings of a relationship and how some drama can open your eyes and bring you a true explanation of how life is and what you can expect from it.
The film revolves around the life of a novelist Gil (Owen) who travels back in time each night at midnight while walking in the streets of Paris while on a vacation with his fiance. The more he travels to the past, the more he gets dissatisfied with the present.
The film uniquely explores modernism and nostalgia in a brilliant way and was able to impress both the audiences as well as the critics. The film earned more than 8.8 times its original budget and bagged an Oscar for Best Writing, and Original Screenplay along with several Oscar nominations in other categories.
 Honorable Mentions
We cannot complete our list without mentioning these titles:
How Do You Know (2010)
Hall Pass (2011)
Drillbit Taylor (2008)
Did we miss any of the best Owen Wilson movies of all time? Let us know in the comments below!