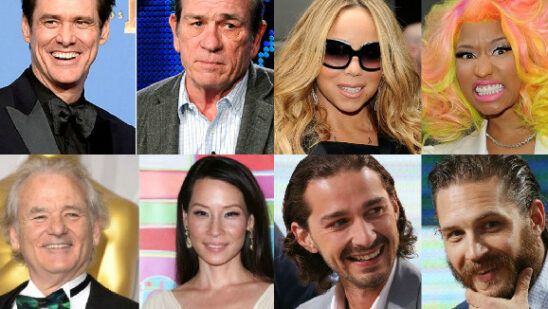 A movie is as good as the chemistry between the actors. Several actors are known for taking their roles so emotionally that the viewers are convinced that the performers might be good friends or lovers in real life. However, looks can be deceiving as the following list gives us 15 pairs of co-stars who hate each other and they keep their relationship limited to a professional level despite hating each other:
15. Nick Nolte & Julia Roberts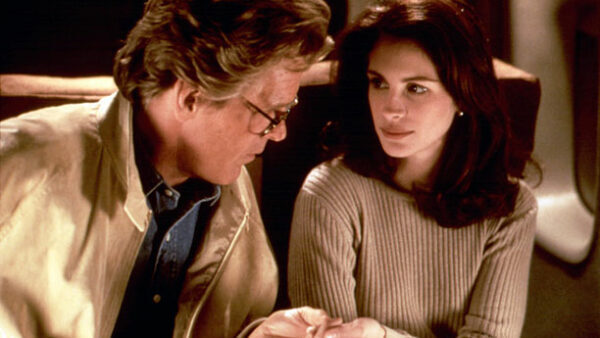 Destined to doom, I Love Trouble was one of the most negatively received movies of the year and a terrible experience for co-stars Nick Nolte and Julia Roberts. Both hated each other intensely as Nolte referred to her as "not a nice person" while Roberts described him as "disgusting".
According to the actor, I Love Trouble was the worst movie he ever appeared in, and admitted that he only did it for the money. The bad working relationship with Roberts only added fuel to the fire. The actress felt the same way as she hated working with Nolte and called him the worst actor she has ever worked with.
14. Bill Murray & Harold Ramis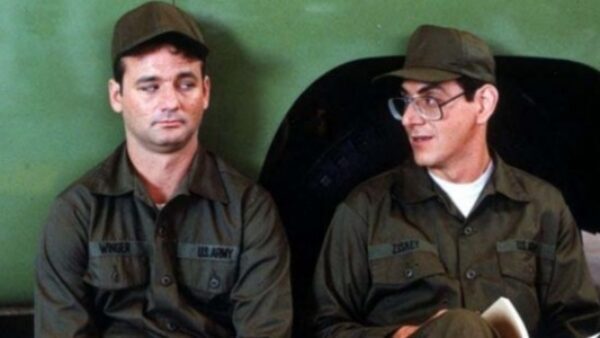 Good friends in real life, Bill Murray and Harold Ramis have worked side by side on multiple projects most notably Ghostbusters and Groundhog Day. However, it was the latter film in which tensions were raised as the two friends could not stand each other.
Once the animosity between the former friends grew, it became harder for both men to shoot almost all the scenes ahead including the epic final scene. The strained friendship did not properly heal until a few years before the death of Ramis.
13. Tom Hardy & Shia LaBeouf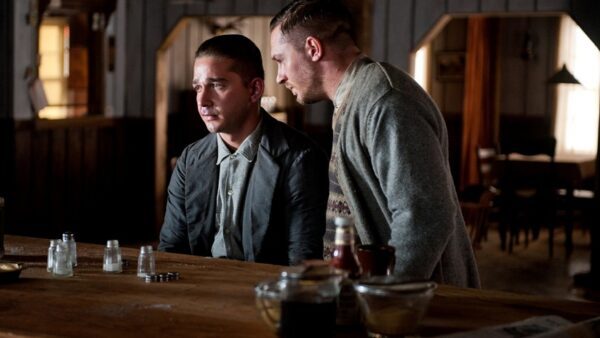 Directed by John Hillcoat, the 2012 crime drama film Lawless featured two unlikely actors Tom Hardy and Shia LaBeouf as brothers. However, the professional relationship between the two actors was anything but brotherly as both occasionally fought off-screen.
The environment became so hostile that blows were traded which resulted in LeBeouf getting the upper hand. Hardy stated in an interview that his co-star once knocked him out behind the scenes while LeBeouf insisted that it was just part of the "brotherly bond" they had.
12. Shannen Doherty & Jennie Garth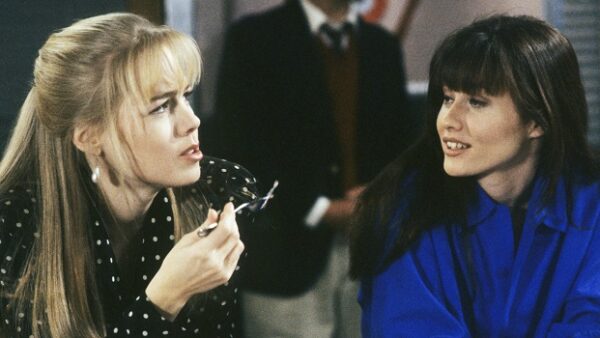 Believe it or not, Shannen Doherty and Jennie Garth despised each other and it is amazing how they were able to maintain a professional relationship by portraying best friends in Beverly Hills, 90210.
"We were throwing F-bombs and insults at each other like it was World War III,"
Garth recalls her time working with Doherty. The duo fought endlessly off-screen but always gave a hell of a performance as besties on-screen.
11. Harrison Ford & Josh Hartnett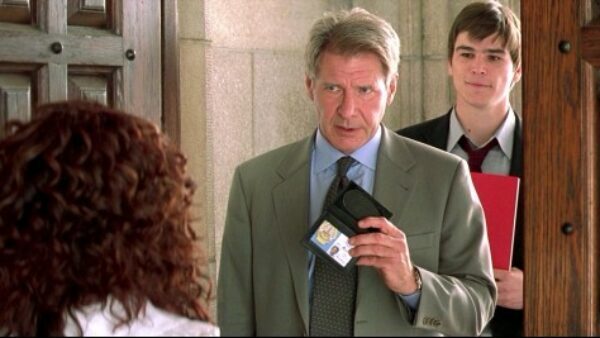 Once the cast of Hollywood Homicide was finalized, everyone thought that the rising star Josh Hartnett was getting his chance to polish his acting skills by co-starring with none other than Harrison Ford. However, that was not the case as the actors never got along.
In fact, the two actors kept on fighting throughout the production and shooting was one hell of a task for director Ron Shelton. Both actors refused to make eye contact off-screen and even kept on arguing during the promotional tours.
10. Bill Murray & Lucy Liu
Starring Lucy Liu, Cameron Diaz, and Drew Barrymore, Charlie's Angels was a unique female-led action movie. When the sequel was released, the fans could not help but notice the fact that the character of John Bosley was portrayed by Bernie Mac instead of Bill Murray.
The replacement occurred for a good reason since Murray kept poking fun at Liu by saying that she could not act. Liu, being more important to the movie, remained with the project while Murray was replaced.
9. Charlie Sheen & Chuck Lorre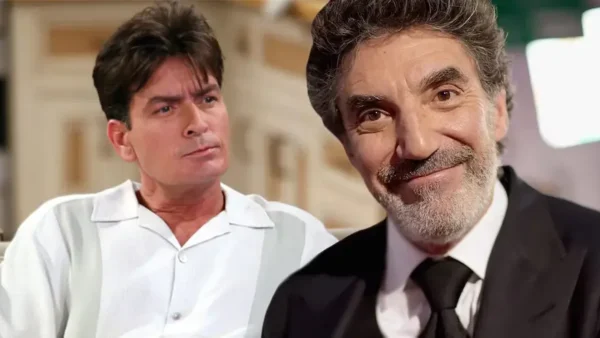 Not a stranger to controversies, it would be a surprise if Charlie Sheen did not appear on such lists. Despite being the highest-paid television actor by starring in Two and a Half Men, Sheen felt underpaid and would often quarrel with creator Chuck Lorre and cause scheduling conflicts due to his frequent rehabs.
Things got so heated up that Sheen resorted to abusing Lorre in many interviews. Sheen stated in an interview with TMZ:
"He's a stupid, stupid little man and a pussy punk that I'd never want to be like. That's me being polite."
Lorre could not take it anymore and fired Sheen. To top it all off, Lorre dropped a piano on a stand-in for Sheen in the series finale.
8. Mick Jagger & Keith Richards
Often described as a "love/hate" friendship, The Rolling Stones's lead vocalist Mick Jagger and lead guitarist Keith Richards are the band's only original members since its formation in 1963. One might think that the rock and roll duo are best friends but that is not the case.
The two hardly see eye to eye with each other personally but strictly maintain their professional relationship as musicians. The two often scream and shout at each other to the point of Richards referring to Jagger as "unbearable" since his friendship has been strained "for decades".
7. Kareena Kapoor & Bipasha Basu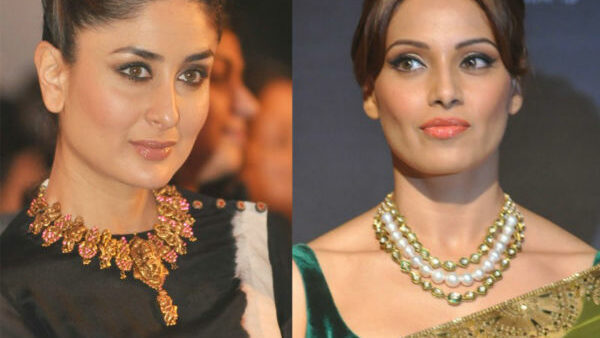 During the shoot of the 2001 Bollywood movie Ajnabee, a fight broke out between co-stars and A-listers Kareena Kapoor and Bipasha Basu. It all started when Bipasha made fun of Kareena's clothes on the set which resorted later to racist remarks.
Insulting Bipasha's dark complexion, Kareen called her "KaaliBilli" – Hindi for 'black cat' – and a fight ensued between the two. The actresses had a hard time continuing the shoot and did not make amends for almost seven years.
6. Shawn Michaels & Bret Hart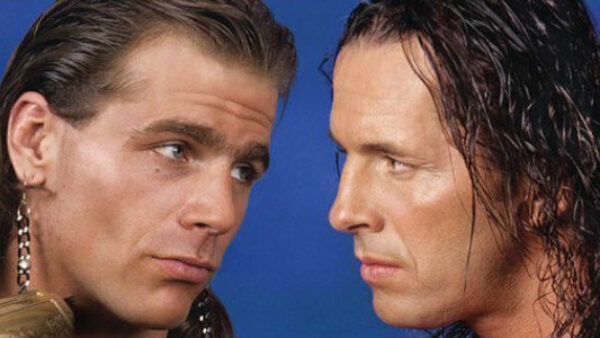 The wrestling business is not at all different from the show business. There is a hero, villain, storyline, and of course, fight scenes. There have been many superstars who absolutely hated each other but the duo of Shawn Michaels and Bret Hart stands out as the most remarkable one when it comes to professional wrestling.
The two often fought backstage and made it clear that they do not like one another. Nonetheless, the two had terrific matches against each other. Probably due to a sense of realism in their scripted feuds. Once Hart was double-crossed in Survivor Series 1997, he left WWE and did not make amends with Michaels for the next twelve years.
5. Ryan Gosling & Rachel McAdams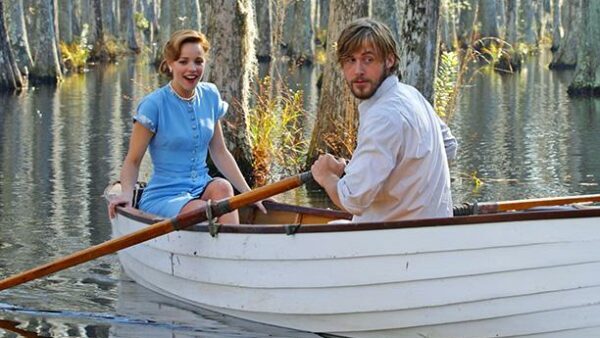 Not only do the two have an on-screen relationship but also dated for two years after co-starring in The Notebook. They may have been shown as a perfect couple deeply in love with each other but that was not the case in real life.
Director Nick Cassavetes revealed that shooting was not an easy task as the two hardly got along and Ryan Gosling at one point demanded Rachel McAdams be thrown off the set. Furthermore, yelling at each other throughout the production became an everyday thing for the two.
4. Tony Curtis & Marilyn Monroe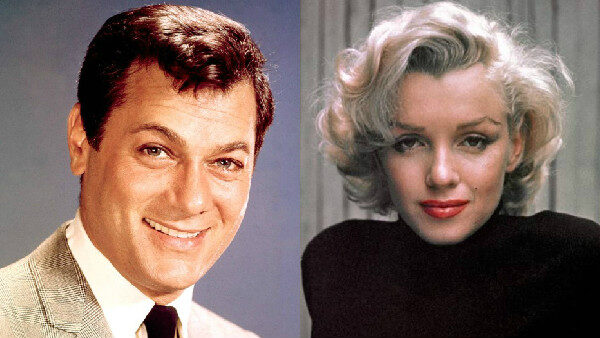 The heat between co-stars dates back to classic Hollywood and Some Like It Hot justifies the stance. Starring A-listers Tony Curtis and Marilyn Monroe, the two were in a real-life relationship but it went downhill sometime around the shoot.
When asked about how it felt kissing Monroe during the movie's scene on the yacht, Curtis replied:
"It was like kissing Hitler."
The actor did not stop there as he further stated:
"It was awful. She nearly choked me to death by deliberately sticking her tongue down my throat into my windpipe."
3. Nicki Minaj & Mariah Carey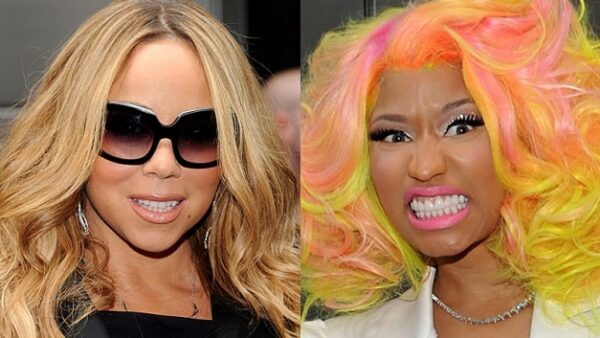 When Mariah Carey replaced Jennifer Lopez as one of the judges in the twelfth season of American Idol, things only got complicated. The two often fought during the contest and it became a regular thing.
Both pop artists clearly do not have anything positive to say to each other as Nicki Minaj called her:
"a bitter, insecure woman"
while Carey described her experience as the judge as:
"going to work every day in hell with Satan."
2. Jim Carrey & Tommy Lee Jones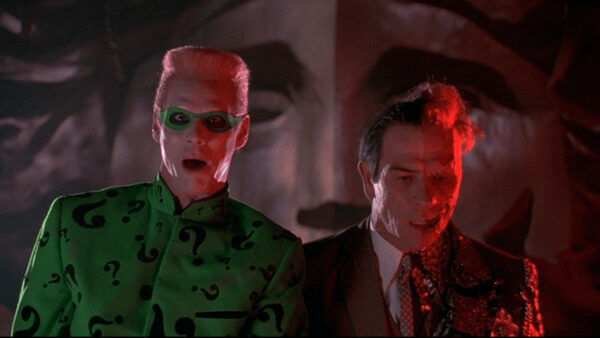 There are very few movies that feature two very different yet very talented actors as partners in crime and Batman Forever is one of them. Featuring Jim Carrey as Riddler and Tommy Lee Jones as Two-Face, the movie received mixed reviews.
For some reason, Lee Jones did not find Carrey amusing and avoided his co-star. While the movie was in production, Carrey spotted his co-star eating dinner at a restaurant and decided to meet him. Once Carrey came to his table, Lee Jones stood up and told him:
"I hate you! I really don't like you."
1. Leonardo DiCaprio & Claire Danes
Undoubtedly a legend in Hollywood, Leonardo DiCaprio is one of the greatest actors of all time and anyone will definitely feel lucky to work with him. Apparently, anyone besides Claire Danes.
The two co-starred in Romeo + Juliet but their on-screen chemistry was a total contrast with their off-screen relationship as Danes did not like DiCaprio goofing on the set and avoided him at all costs except when she shared a scene with him.
Did we miss any pairs of co-stars who hate each other off the set? Let us know in the comments below!