The annual Academy Award ceremony is the most prestigious event which highlights the art of film-making. Known as a career-elevating night, it is no secret that it has been home to several great, memorable, and even shocking moments throughout its history. From surprising upsets to controversial wins, let's take a look at the most shocking moments in Oscar history:
15. The Academy Snubs Farrah Fawcett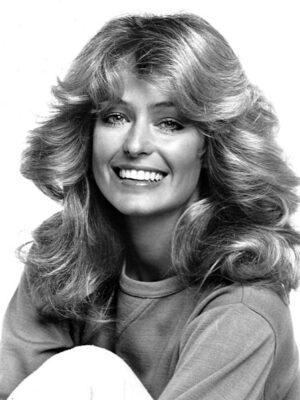 At the 82nd Oscars ceremony, the "In Memoriam" montage video featured several icons who made their mark in music, television, and movies including the King of Pop Michael Jackson. But it was met with controversy as Farrah Fawcett, who died the previous year, was not included.
The Academy's executive director Bruce Davis acknowledged the snub and apologized at the 61st Primetime Emmy Awards as he stated:
"There's nothing you can say to people, particularly to family members, within a day or two of the show that helps at all. They tend to be surprised and hurt, and we understand that and we're sorry for it."
14. An Actual Pizza Delivery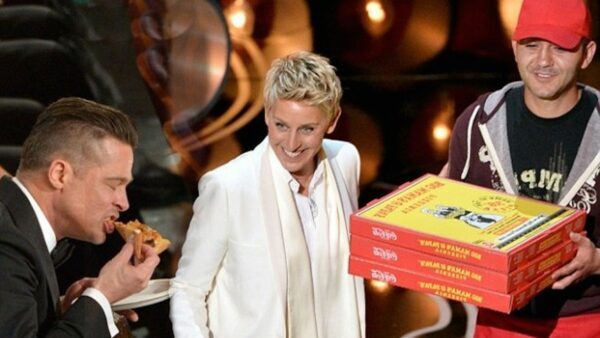 Ellen DeGeneres sure knows how to keep a ceremony alive and the 2014 Oscars were no exception. In one of the most remarkable moments of the night, host Ellen ordered 20 pizzas from Big Mamas and Papa's for the stars such as Brad Pitt, Julia Roberts, Jamie Foxx, Jared Leto, and Jennifer Lawrence to name a few.
Edgar Martirosyan, the pizza delivery guy, was initially thought to be an actor as a part of a stunt but it was revealed to be a genuine delivery as he had no idea that it would be the most memorable delivery of his life. As nice as it sounds, Martirosyan received a $1000 tip for the delivery.
13. Seth McFarlane's Offensive Hosting
When the creator of Family Guy Seth McFarlane was announced as the host of the 2013 Academy Awards, the ceremony became one of the most awaited ones but disappointed big time. People looked forward to him only to be offended by McFarlane's desperate tries to get a laugh from the audience.
Raunchy humor may seem entertaining while it remains limited to a cartoon show but McFarlane took the cake when he teased Abraham Lincoln's death and started making sexist jokes, particularly about Rihanna's physical abuse and Adele's weight during the ceremony which was watched by more than a billion people.
12. Adrien Brody Beats Competition, Kisses Halle Berry
History was made when the 29-year-old Adrien Brody became the youngest winner of the Academy Award for Best Actor. Not only that, he beat Hollywood A-listers and past winners of the same category Daniel Day-Lewis, Michael Caine, Nicolas Cage, and even Jack Nicholson.
The young and enthusiastic Brody could not believe what just happened but the party did not stop there as he engaged in a long kiss with presenter Halle Berry before accepting the Oscar:
"I bet they didn't tell you that was in the gift bag,"
stated Brody as the audience laughed much to the dismay of the unexpected Berry.
11. Hilary Swank Forgets Her Husband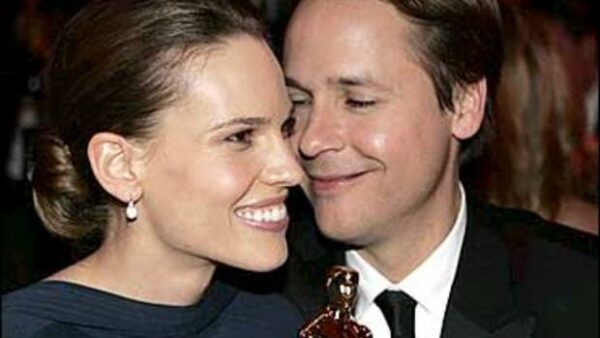 The recipient is always experiencing a roller coaster of emotions during their acceptance speech. That is where Hilary Swank comes in when she won the Academy Award for Best Actress at the 2000 Academy Awards ceremony.
The recently married actress thanked more than a dozen people to the point of mentioning their respective roles but forgot to thank her husband who had been crying tears of joy on her big win.
The audience could not help but take notice and rumors about the marriage possibly failing spread. On an interesting note, Swank made up for the mistake by thanking her husband when she won the award again five years later.
10. Marlon Brando Declines His Victory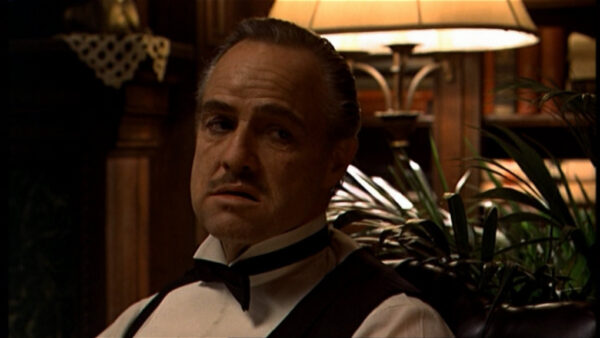 Arguably the greatest movie ever made, The Godfather was a pinnacle of filmmaking. Revolving around an Italian-American family who has chosen crime as a profession, it was considered a masterpiece and one of the most talked-about movies of the year notably due to Marlon Brando's iconic performance.
When Brando won the Academy Award for Best Actor for his role as Don Vito Corleone, he sent an American-Indian Rights activist named Sacheen Littlefeather – who wore Apache attire – on stage to publicly announce his decision to boycott the award as a sign of protest against the:
"poor treatment of Native Americans in the film industry".
It was certainly an offer a brilliant actor could refuse.
9. Crash Beats Brokeback Mountain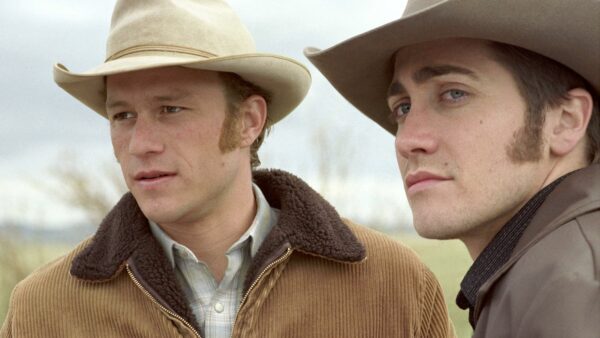 Ledger, Jake Gyllenhaal, and Anne Hathaway, Brokeback Mountain was one of the most acclaimed movies of 2005. Nominated for eight Academy Awards, the movie had a strong chance of winning Best Picture.
Even legendary actor Jack Nicholson's eyes opened wide as he exclaimed, "Wow" while opening the letter to present the Academy Award for Best Picture to Crash. However, Brokeback Mountain did manage to win the Academy Award for Best Director.
8. 11-year-old Anna Paquin Wins Best Supporting Actress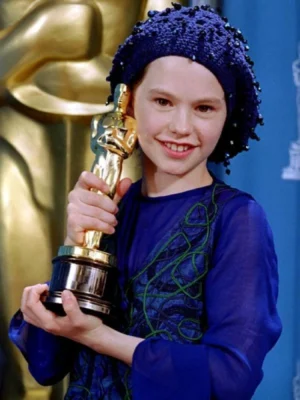 Do you believe in miracles? Anna Paquin does! Almost all 11-year-old kids do not have any idea what they want to do for a career. By then, Paquin was already establishing herself as an actress. Starring in the romantic drama film The Piano, it was her very first film yet she got nominated for an Academy Award for Best Supporting Actress.
As shocking as it may sound, the rookie Paquin took the night by storm as she defeated Holly Hunter, Rosie Perez, Winona Ryder, and Emma Thompson to become the second-youngest recipient of the Academy Award for Best Supporting Actress.
7. Eminem Wins Academy Award for Best Original Song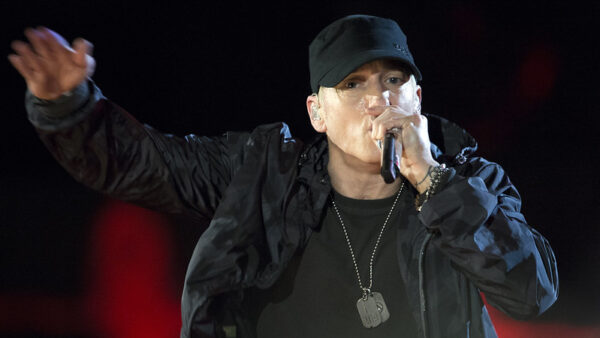 Eminem is the greatest rapper alive today and there is no question about it but the idea of winning an Academy Award seemed doubtful. Not denying the caliber of the King of Rap, when his rap song "Lose Yourself" was nominated for Best Original Score, the nomination itself was much of an achievement for the rapper.
Nobody, even Eminem himself, thought that a rap song has an actual chance of winning an Oscar as the rapper did not attend the 2002 Academy Awards ceremony. When he was announced as the winner, the audience blew the roof off the arena with praise as Luis Resto accepted the award on Eminem's behalf; becoming the first rapper to win the Academy Award for Best Original Score.
6. Cher Lloyd Stuns Everyone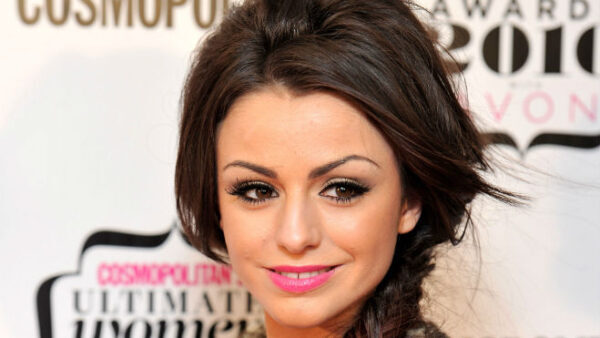 Long before Lady Gaga had every photographer's attention with her experimental dresses, it was the pop singer Cher doing the same thing. At the 1986 Oscars, Cher stunned everyone with her outrageous dress which has been dubbed the most unforgettable look in Academy Award history: a black two-piece with a towering 2-foot headpiece made from rooster feathers.
5. Robert Opel's Streaking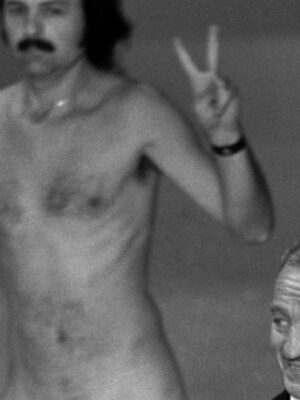 Robert Opel was a photographer for the LGBT magazine The Advocate and much to everyone's surprise, it was the 46th Academy Award ceremony when he made a name for himself by wearing nothing at all and streaking behind actor David Niven while he was hosting.
The actor smartly remarked:
"Well, ladies and gentlemen, that was almost bound to happen… But isn't it fascinating to think that probably the only laugh that man will ever get in his life is by stripping off and showing his shortcomings?"
4. Michael Moore Bashes George Bush
When you have been nominated for an Academy Award and you have a strong chance of winning it, probably the only thing you can think about is whether you are going to nail a victory or not. Apparently, that was not the case with journalist and liberal political activist Michael Moore. Announced as the winner of Best Documentary Feature Film, Michael Moore did the unthinkable on stage.
Quite vocal against President George Bush and his antics throughout his career, one can only wonder about the amount of rage inside Moore considering the fact that four days before the ceremony, Bush decided to engage in war with Iraq. Once he stepped on the stage, Moore blasted Bush and even invited people to join him. The furious rant did not end until being heavily booed off the stage.
3. Angelina Jolie Kisses Her Brother
Like any winner, Angelina Jolie could not have been happier when she won the Academy Award for Best Supporting Actress for her role in Girl, Interrupted as Lisa Rowe at the 72nd Academy Awards. During her acceptance speech, the actress exclaimed:
"I'm so in love with my brother right now".
The audience considered that to be the sweetest thing she said during the ceremony. However, things became bizarre later that night. Brother and fellow actor James Haven had accompanied the starlet throughout the show and while the two were on the red carpet, they shared an open-mouth kiss. Incestuous relationship rumors spread like wildfire but Jolie dismissed it as sisterly love. True or false, what may seem awkward to an average person might very well be a normal thing in the Jolie family.
2. Matt Damon and Ben Affleck Win Best Original Screenplay
Childhood friends who tried to make it big in Hollywood, Matt Damon and Ben Affleck decided to team up and pen down the screenplay for their movie Good Will Hunting starring Robin Williams. Nothing short of a magical moment, the duo hugged Williams while making their way to the stage. Their happiness could be felt in the air as Williams proudly congratulated them since they shared a student-teacher relationship.
Beating the likes of writing veterans Woody Allen, James L. Brooks, Simon Beaufoy, Paul Thomas Anderson, and Mark Andrus for the Academy Award for Best Screenplay despite no writing experience, their victory is one the most shocking outcomes ever. Hysterical and overjoyed, Damon and Affleck could not believe what they accomplished as the two shouted with happiness during their acceptance speech.
1. Shakespeare in Love Beats Saving Private Ryan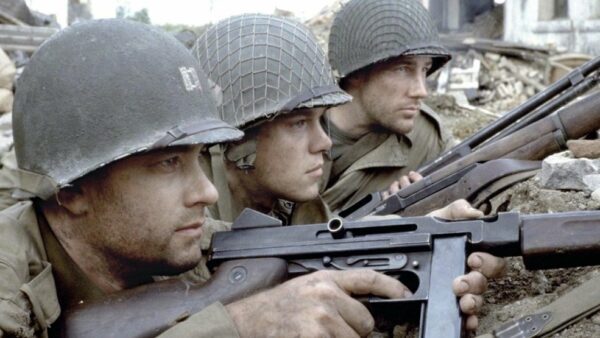 The legitimacy of the Academy of Motion Picture Arts and Sciences was heavily criticized when Shakespeare in Love stole the Academy Award for Best Picture from Saving Private Ryan. Admitted that the former is not at all your above-than-average love story but it in no way comes near the esteem of the former. In fact, Saving Private Ryan is one of the greatest World War II movies of all time.
The astonished reaction of presenter Harrison Ford was visible when he opened the envelope and is considered the biggest upset – if not snub – in the history of the Academy Awards. One may wonder if the ceremony has become a home to backstage politics over the years. However, Saving Private Ryan did manage to win the Academy Award for Best Director – Steven Spielberg's second win for the same category – along with four other victories from its eleven nominations.
Other Shocking Moments at the Oscars
Will Smith slaps Chris Rock at Oscars 2022 
Jennifer Lawrence Falls Down at Oscars 2013
Late Heath Ledger Wins an Award at Oscar 2009
Did we miss any of the most shocking moments in Oscar history? Let us know in the comments below!