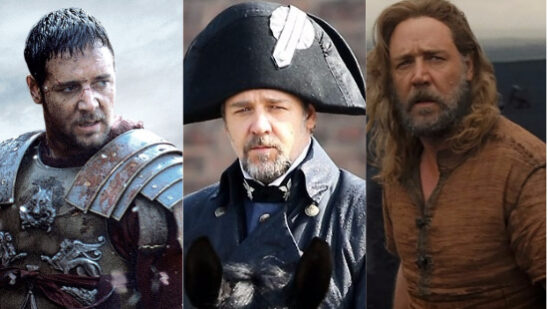 There are rather few actors who are blessed with the natural skills of a thespian and muscles any action actor would die for, Russell Crowe is indeed one of them. With a career span of more than 20 years, Crowe has proven himself to be one of the greatest and most compelling actors. With an Oscar for Best Actor and three nominations, Crowe has built an eclectic resume with diverse genres including romantic comedy, action, and drama. Let's have a look at the 15 best Russell Crowe movies of all time:
15. Noah (2014)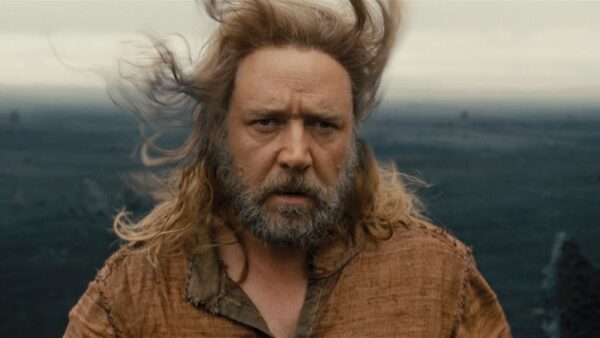 A biblical drama that was inspired by the Biblical story of Noah's Ark and generated controversy resulting in the movie getting banned in various Muslim countries.
Even amidst the controversy, this movie generated positive reviews and was a box office hit with more than $362 million in business worldwide. The performance of the cast was superb but Crowe took away the cake with his strong charisma.
14. Cinderella Man (2005)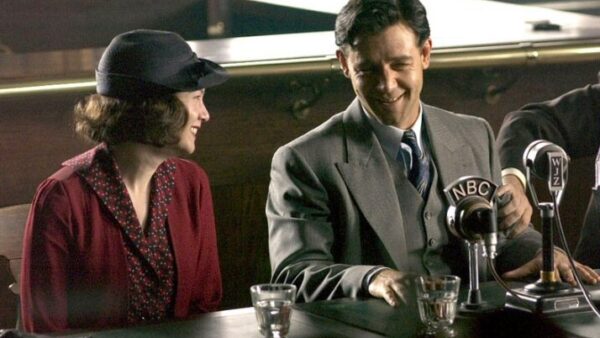 One of the most underrated Russell Crowe movies, this drama movie was inspired by the life of James J. Braddock, a heavyweight boxing champion. It narrates how a washed-up boxer made a comeback and became a champion, as well as an inspiration for many. Even though this movie didn't do well at the box office, it received positive reviews from critics, especially Crowe's performance.
Crowe and Howard had excellent chemistry which was also praised by the critics. Crowe's outstanding performance earned him nominations for Best Actor in Critics' Choice Movie Award, Golden Globe Award, Screen Actors Guild Award, and more.
13. Romper Stomper (1992)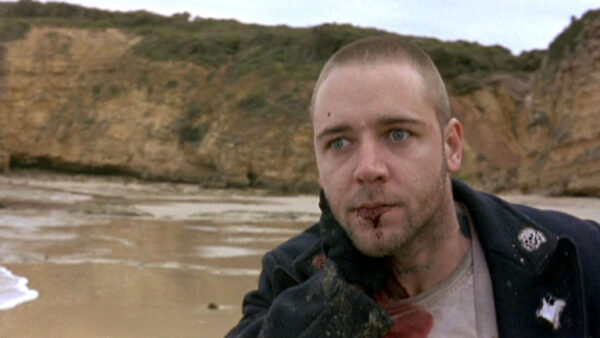 Crowe gave an unforgettable performance in his depiction of the leader of a violent racist skinhead group having problems with immigrants from Vietnam in their neighborhood. This movie included betrayal, romance, and violent fights – a complete package! It was an instant box office hit in Australia, generating a whopping $3.2 million.
Crowe's portrayal of a violent leader was one of the finest depictions of menacing evil seen on-screen.  His performance earned him several nominations and he won AFI Award for Best Actor in a Lead Role, Best Actor Award in Seattle International Film Festival, and Film Critics Circle of Australia Awards.  
12. The Sum of Us (1994)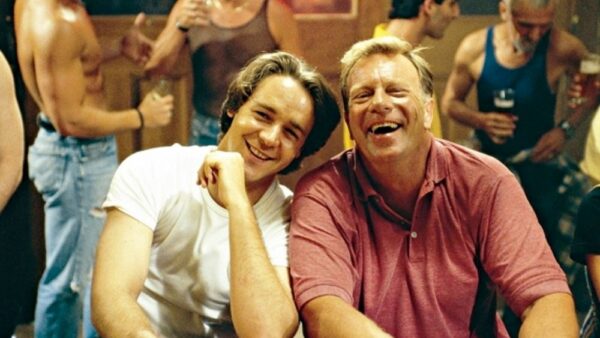 The story of a widowed father dealing with two difficult problems – finding the right woman for himself and the right man for his gay son. Unlike the other movies of Crowe, this movie addresses serious real-life issues of today's multicultural society, especially the gay movement in Australia.
This movie generated $3,827,456 in Australia's box office. Crowe showcased a different side of his talent and gave one of his finest performances.
11. The Silver Brumby (1993)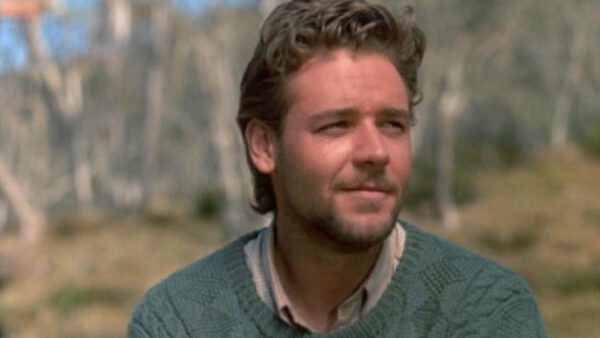 A mother reassures her daughter on a stormy night by narrating a story about a beautiful silver reed, Thowra. When Thowra reaches maturity, he is destined to be the band of wild horses' leader. However, a man sets his eyes on this glorious beast and vows to capture it. Thowra has to fight for his own freedom.
This movie offers the most stunning scenery of Australia as well as beautiful horse scenes. Another one of the most powerful performances by Crowe, this movie grossed $1,532,649 in Australia.  
10. Les Misérables (2012)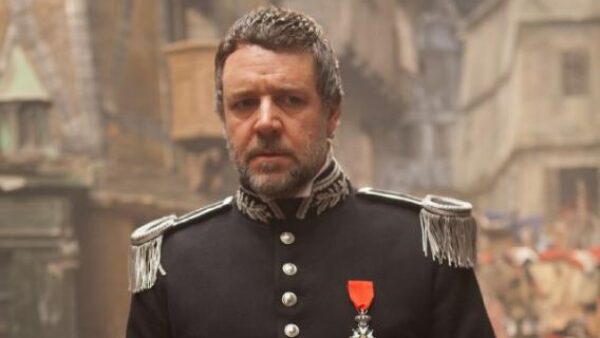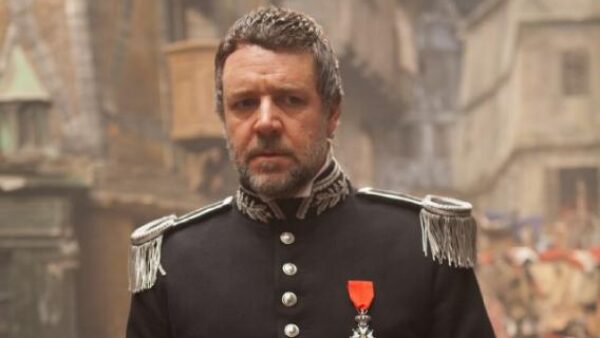 A musical drama movie based on a musical with the same name by Schönberg and Boublil was based on an 1862 French novel by Victor Hugo. The story is set in the 19th century around a man who has been hunted by a police officer for decades for breaking parole. He takes up a job to work as a caregiver for the daughter of a factory worker – a decision that changes everyone's life.
Crowe received much appreciation for his outstanding role. His chemistry with Hugh Jackman was also praised. This movie opened in 2,808 theaters and grossed 18.1 million at the box office earning first place. It broke records for the highest opening day gross for a musical movie and second-highest opening day gross on Christmas Day release. On its opening weekend, it generated $27.3 million earning the third rank after The Hobbit: An Unexpected Journey and Django Unchained. The movie won a Golden Globe for Best Motion Picture – Musical or Comedy.
9. State of Play (2009)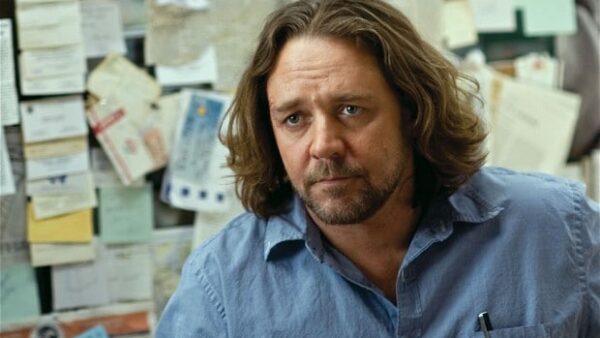 This political thriller was adapted from a six-part British TV serial of the same name aired in 2003 on BBC One. This movie revolves around the theme of American Homeland Security privatization and touches a bit of journalistic independence, as well as the relationship between the press and politicians.
This movie generated $87,812,371 and won various nominations. Crowe's depiction of a journalist was one of the most convincing ones to be seen on-screen for years. He has undoubtedly given one of his strongest performances in this movie, earning him the AFI International Award for Best Actor.
8. A Beautiful Mind (2001)
A biographical drama movie based on the life of a Nobel Laureate in Economics, John Nash. The movie was inspired by Sylvia Nasar's Pulitzer Prize-nominated book of the same name.
This movie generated more than $313 million worldwide and won a series of nominations and won several awards including four Oscars. Crowe's brilliant performance earned him award nominations, including an Oscar nomination for Best Actor in a Leading Role. He won several awards for his performance including a Golden Globe for Best Performance by an Actor in a Motion Picture – Drama, BAFTA Film Award for Best Performance by an Actor in a Leading Role, and Screen Actors Guild Award for Outstanding Performance by a Male Actor in a Leading Role.
7. American Gangster (2007)
This biographical crime movie is based fictionally on Frank Lucas, a gangster from North Carolina, who managed to smuggle heroin into the country on American service planes that were returning from the Vietnam War. He was later detained by a force lead by Richie Roberts.
Crowe, like always had the character down, from his mannerism to his accent. He was brilliant in his role. The chemistry between Crowe and Washington was outstanding! The movie grossed more than $266.5 million globally and was nominated for more than twenty awards including two Academy Award nominations.
6. Master and Commander: The Far Side of the World (2003)
This period war drama movie was inspired by three novels by Patrick O'Brian's Aubrey–Maturin series. It revolves around a British captain pushing his crew and ship to their limits during the Napoleonic Wars in pursuit of a formidable French war vessel around South America.
Both Bethany and Crowe gave excellent performances. Crowe clearly dominated the movie and proved he is one of the best leading actors in Hollywood. The movie generated $212 million worldwide and was nominated for ten Oscars, winning two. Crowe was nominated for his performance in various awards including Critics Choice Award for Best Actor.
5. Gladiator (2000)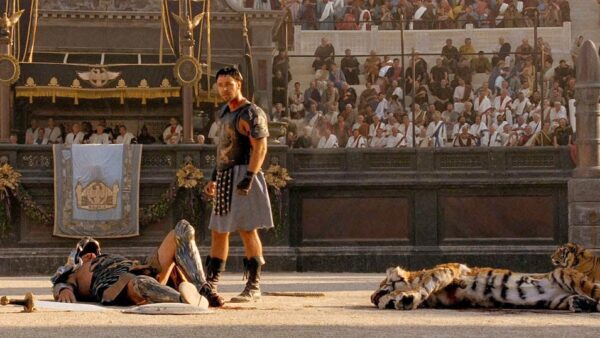 Maximus is betrayed by Commodus when he slays his father to take the throne. Maximus is reduced to slavery till he rises up through ranks to avenge the murder of his father and emperor. Crowe played the role of Maximus brilliantly portraying relentless confidence and determination of Maximus.
Crowe's outstanding performance finally won him an Oscar. The movie won two more Oscars and a series of other awards. It generated $457 million worldwide.
4. 3:10 to Yuma (2007)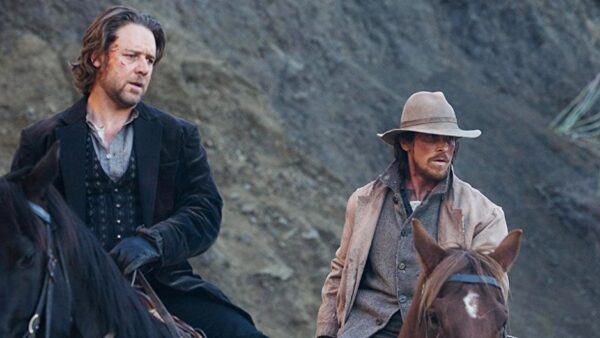 This western movie is a remake of the 1957 movie of the same name which was adapted from the short story Three-Ten to Yuma by Elmore Leonard. It revolves around a drought impoverished rancher who accepts a dangerous job to take a notorious outlaw to justice.
Crowe gives another one of his finest performances as an arrogant outlaw. Christian Bales is equally brilliant and both share an amazing chemistry.  This movie grossed $14,035,033 in its opening weekend and was ranked number one at both the Canadian and U.S box office. It grossed $70,016,220 worldwide.
3. The Nice Guys (2016)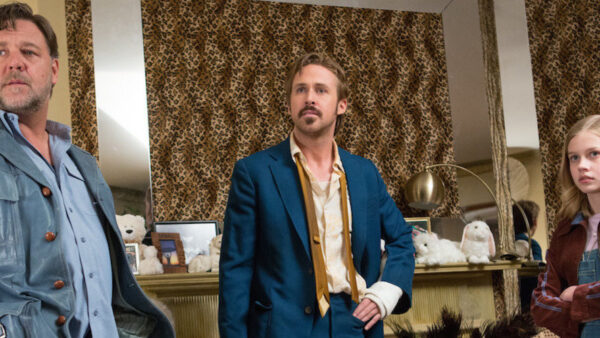 This neo-noir action comedy movie is set in 1977 in Los Angeles and narrates the story of a private eye and a harsh enforcer. They both team up for an investigation of a teenage girl's disappearance.
Crowe and Ryan Gosling did a tremendous job but Crowe clearly outshined. This movie was a box office hit earning $62 million and received a number of positive reviews from the critics, especially for Crowe's performance.
2. The Insider (1999)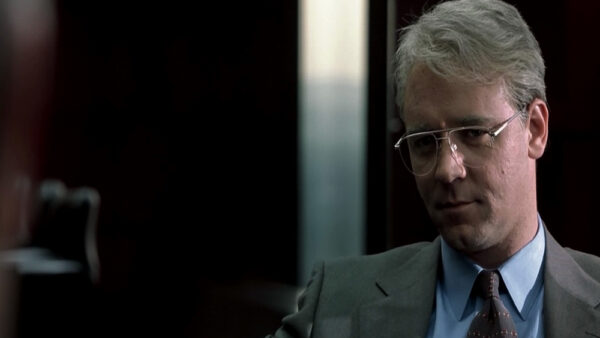 This drama movie was adapted from the article "The Man who knew Too Much" published in Vanity Fair by Marie Brenner. This story is a fictional account of a true story based on a 60 minutes segment about Jeffery Wigand, a whistleblower in the tobacco industry.
The movie was not a success in the box office but received raving reviews by the critics, especially for Crowe's portrayal of Wigand. Crowe played an exceptionally believable role proving once again that he is a fine actor. He was nominated for an Oscar and several other award nominations for his role.
1. L.A. Confidential (1997)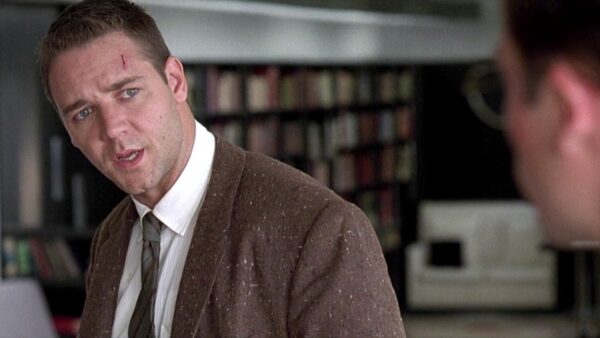 This neo-noir crime movie is loosely based on a book of the same name by James Ellroy, published in 1990. It narrates the story of LAPD officers and the connection between Hollywood celebrities and police corruption.
This movie is believed to be the one in which Crowe became a full-fledged character actor with his role – a cop with a vulnerable heart and steel physique. His acting is so believable that the audience can't help but sympathize with his character. This movie was nominated for nine Oscars and several other award nominations.
It was an instant box office hit, grossed more than $126 million worldwide. In 2015, this movie was labeled as aesthetically, historically, or culturally significant and selected for preservation in the National Film Registry by the US Library of Congress.
Honorable Mentions
Aside from these, we feel that the following four movies deserve an honorable mention for Russell Crowe's amazing performance:
The Crossing (1990)
The Next Three Days (2010)
Body of Lies (2008)
The Water Diviner (2014)
Did we get our list of the best Russell Crowe movies ever right? Comment below and let us know which one is your favorite!