7. The Golden Compass (2007)
The thundering success of The Lord of the Rings convinced New Line Cinema to release another epic fantasy adventure. Unfortunately, The Golden Compass was not able to bag critical acclaim and the blame goes to studio interference.
As revealed by director Christopher Weitz, the post-production was a "terrible" experience. New Line Cinema altered several scenes from his cut of the movie and it severely deviated from the source material. Most notably, religious references and the original dismal ending were eradicated.
The Golden Compass was a far cry from the next big deal in fantasy movies that New Line Cinema had expected it to be. As a result of the movie receiving mixed reviews and commercially underperforming in the United States, the plans for its two sequels were shelved.
6. Kingdom of Heaven (2005)
Directed by Ridley Scott, the critically acclaimed film-maker had previously released several masterpieces such as Gladiator and Alien and surely Kingdom of Heaven could have easily become one of them.
However, 20th Century Fox's penchant for reducing running time for their movies is well documented and Kingdom of Heaven was no exception. The studio cut 45 minutes from the originally three-hour long historical drama movie and the bold move naturally eliminated key plot points.
The theatrical cut approved by Fox was slammed by critics and it was not until the release of the director's cut of the movie that it earned a much-needed re-evaluation.
5. Alien 3 (1992)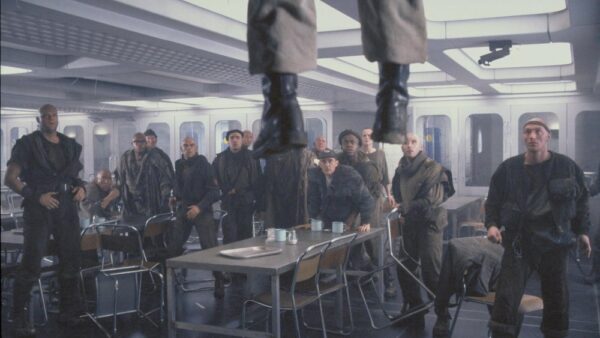 Shooting a movie before the finalization of the script and the construction of sets is never a wise decision. However, that is exactly what 20th Century Fox did when it came to making the highly anticipated Alien 3.
The constant studio interference resulted in the dismissal of Vincent Ward and the hiring of rookie director David Fincher. The studio absolutely refused to allow him any sort of creative freedom and kept pressuring him to meet the release date.
Even after the movie's production, problems continued to swarm as the studio demanded the addition of more scenes and Fincher had to recommence shooting. He infuriatingly disowned the movie when the studio kept overruling his decisions in the editing phase, leading to Alien 3 being an absolute mess!
4. Brazil (1985)
Even with Robert De Niro as one of the leading stars, Brazil serves as one of his most forgettable movies. It was a box office disaster that stemmed from the studio constantly meddling with the tone of the movie.
Bent on having the movie conclude with a consumer-friendly ending, Brazil was mercilessly reduced in terms of length and tone that resulted in the entire movie being a pitiful catastrophe.
3. X-Men Origins: Wolverine (2009)
With already three X-Men movies released and Wolverine's popularity overshadowing his fellow mutants, it only made sense to make a movie about the beloved character. Initially, it seemed as if X-Men Origins: Wolverine had the potential to become one of the best superhero movies ever made as Deadpool was going to be featured in it and Academy Award winner Gavin Hood was hired as a director.
Originally written with dark and brutal content that suits the source material, the script was re-written with lighter themes and worst of all, Deadpool was intentionally stripped off everything that made the comic book character unique so he could not upstage Wolverine. Above all, 20th Century Fox kept advising Hood to tone down gritty content as the studio believed that the audience would not be interested in heavier themes.
2. Spider-Man 3 (2007)
Sandman and Green Goblin alone could have been enough for an action-packed adventure yet producer Avi Arad convinced director Sam Raimi to include Venom as well. For Columbia Pictures, squeezing in too many villains meant earning additional revenue by toys but for Raimi, it meant a hectic responsibility of incorporating too many characters in a two-hour movie.
Raimi was not even much familiar with Venom and that certainly had its fair share of repercussions. Though Spider-Man 3 became the highest-grossing installment of the trilogy, it left a bad taste in the mouths of the fans due to being overloaded with additional characters.
1. Once Upon A Time In America (1984)
Very few film-makers have an impeccable record like Sergio Leone but his reputation was almost blemished when his final movie Once Upon A Time In America was released. The director spent ten years working on his project and even declined the opportunity to direct The Godfather to do so.
Initially intended to be two three-hour movies, Leone reduced it to a single 229-minute movie. The studio further reduced it to 139 minutes without Leone's approval and the movie became disarrayed that was mercilessly thrashed by critics. To add insult to injury, the movie merely earned $5.3 million against a budget of $30 million. It was only after Leone's death that his 229-minute cut was released, leading Once Upon A Time In America to being hailed as one of the greatest crime movies of all time.
Title Image Courtesy: filmjunkie.com