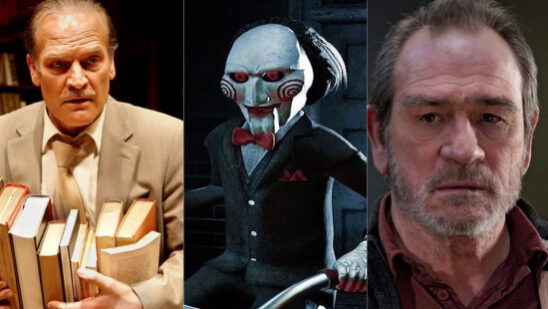 Making a movie is a work of art. While most movies are shot in several exterior and interior locations, there are a few notable exceptions that dare to limit themselves within just one room. Here are the 15 great movies that take place mostly within one room:
15. Exam (2009)
When eight individuals are invited for an employment exam, they could have hardly predicted what would happen next. They enter a windowless room and the invigilator gives them a paper that only has one question behind it.
The invigilator reveals that there are only three rules for the exam: do not talk to him nor the guard by the door, do not spoil the paper and do not leave the room. A thrill of mystery soon swarms over as when the candidates turn over their paper, they discover that there is no question behind it.
14. The Mist (2007)
Based on Stephen King's horror novella of the same name, The Mist revolves around a few helpless people stranded in a grocery store when a thick fog seeps in the town and covers it entirely.
The fog was predicted to be a temporary phenomenon but soon unravels to be a supernatural plot and the marooned folks at the grocery store must co-exist to come to terms with the predicament they are trapped in.
13. The Breakfast Club (1985)
The movie showcases five high school students with varying personalities and social backgrounds in a detention. Mostly spending their time in the school library, the kids are initially quite reluctant to talk to each other.
As the movie progresses, the students gradually realize that despite the differences among their social backgrounds, they have much in common with each other and develop a resilient bond amongst themselves.
12. Fermat's Room (2007)
Four outstanding mathematicians are about to be put on a task while their life hangs in the balance. As they work together to carefully solve difficult mathematical riddles, they realize that time is not at all on their side.
As it turns out, the walls around their room are steadily closing around them and the four mathematicians must speed their game up in order to survive the terrifying ordeal.
11. The Sunset Limited (2011)
Starring Samuel L. Jackson and Tommy Lee Jones as Black and White, respectively, the entire movie is set in just one room in which the two characters do not engage in a conversation with anyone else besides themselves.
As one of the best dialogue-driven movies ever made, The Sunset Limited gives a glimpse of what would happen when a devout Christian and a suicidal atheist would engage in a conversation about the meaning of life.
10. 1408 (2007)
Mike Enslin is well-known to the public for investigating haunted houses only to discover that they are not. His quest for debunking supernatural phenomena soon take a drastic turn when he checks into the Dolphin Hotel.
Despite hotel manager Gerald Olin insisting him not to stay in the room 1408 since no guest had ever managed to live in it for more than an hour, Mike ignores his plea only to realize the terror that is in store for him.
9. Sleuth (1972)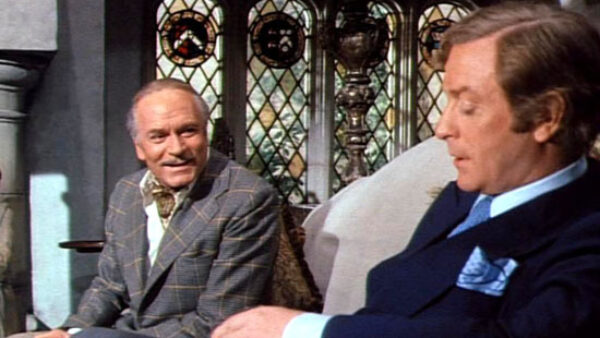 Taking place inside a mansion and starring Academy Award winners Laurence Olivier and Michael Caine, Sleuth is an exceptional mystery thriller movie that narrates an extremely entertaining cat and mouse game between a husband and his wife's lover.
The movie is devoid of any clichéd detective scenes that are used over and over again in the current state of Hollywood. Instead, the movie solely revolves around the characters trying to outdo one another with nothing but their wits and intelligence. Furthermore, Sleuth earned four Academy Award nominations including Best Actor for both Olivier and Caine.
8. Dial M for Murder (1954)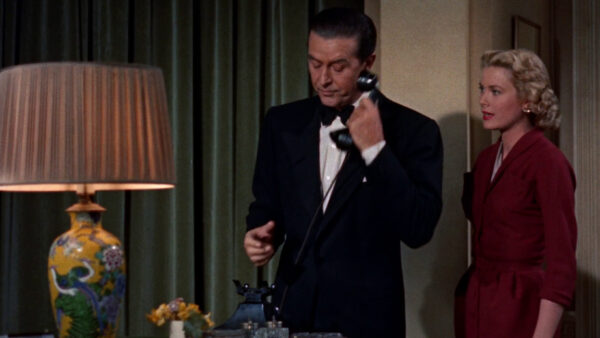 Though Alfred Hitchcock's crime mystery flick Dial M for Murder has inspired countless remakes in the form of several television episodes and similar movies, nothing really beats the original.
Tony Wendice is desperate to bag all of his wife Margot's inheritance and when he discovers that she has a steamy affair with crime-fiction author Mark Halliday, he concocts a diabolical scheme to have her murdered. As fate would have it, the plan unexpectedly fails and when the police arrive to investigate the attempted murder, Wendice must do everything he can to cover his tracks.