Antonio Banderas is one of the most high-profile Spanish actors in the industry. Moreover, he is also a singer, director, and film producer. He gained popularity after starring in a series of films by the Spanish director Pedro Almodóvar. He has received several accolades in his career including a Cannes Best Actor Award. Let's take a look at the 15 best Antonio Banderas movies of all time:
15. Femme Fatale (2002)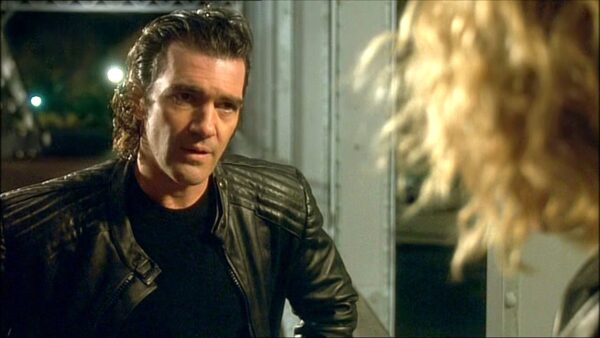 After successfully stealing a precious jewel from an event, Laure (Romijn-Stamos) ditches her gang and flees to Paris. The plot takes an interesting twist when she comes across her doppelganger there whose life is about to change after this encounter.
The film received only average reviews but managed to garner appreciation from some high-profile critics. The film, unfortunately, performed very poorly at the box office earning only 16.8 million USD against a production budget of 35 million USD.
14. Evita (1996)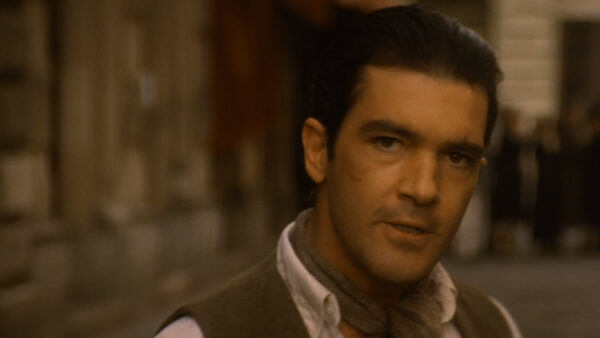 Evita is based on the 1976 musical of the same name which was inspired by the life of Eva Perón. The film revolves around Eva, played by Madonna, who comes from a very poverty-stricken family and aspires to lead a lavish life. The film depicts her struggles as she rises to become an actress and an influential woman as the first lady of Argentina. 
The film did exceptionally well at the box office and grossed 141 million USD worldwide. The whole cast delivered an excellent performance. The film also received several awards and nominations at different film festivals.
13. The 33 (2015)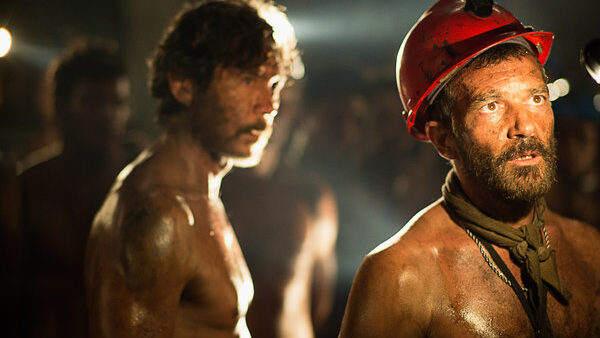 The 33 is based on the actual events of the mining accident in 2010 that took place in San Jose, Chile when a copper and gold mine collapsed. The collapse left 33 miners trapped underground in critical condition for 69 days before authorities rescued them.
Despite the cast's brilliant performances, especially Antonio Banderas, the film received average reviews with it being criticized for its cliché and stereotypical elements of heroism and insensitive politicians.
12. Finding Altamira (2016)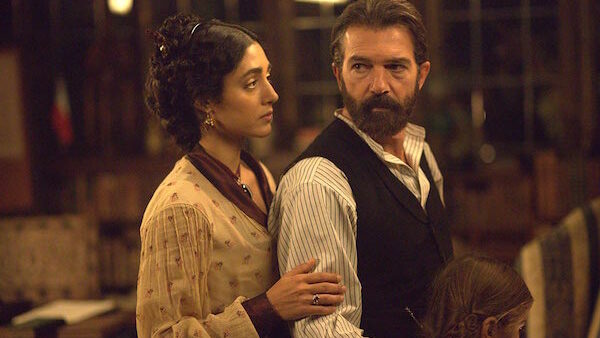 The biographical drama film is based on the actual story of Marcelino Sanz, an amateur archaeologist, and his eight-year-old daughter who discover ancient paintings in the Cave of Altamira which stirs a worldwide controversy. Antonio Banderas plays the role of Marcelino in the film.
The film received mixed reviews from critics. The criticism received was mainly for the unsatisfactory storytelling and script.
11. Desperado (1995)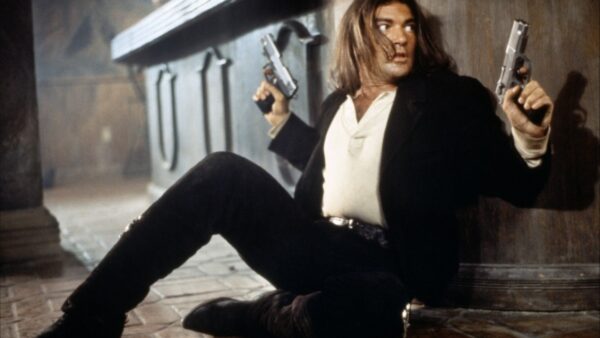 Desperado is the second installment in the Mexico Trilogy, written and directed by Robert Rodriguez. The film's protagonist El Mariachi (Antonio Banderas) is a musician who sets out on a mission to seek revenge on the gangster, Bucho (Joaquim de Almeida) who killed the love of his life.
This film is a masterpiece when it comes to gunfights and enjoys a cult following amongst action genre fans.  Banderas received appreciation for his performance in the film and it really helped him gain an action-hero image in the industry.
10. Tie Me Up! Tie me Down! (1990)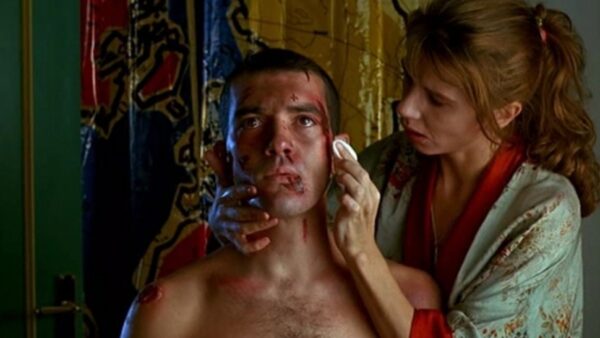 After making a return from a mental institution, Ricky (Antonio Banderas) immediately attempts to get in touch with the famous actress and former porn star, Marina Osorio (Victoria Abril) who he loves unconditionally after having slept with her once. The plot progresses as he abducts her in an attempt to make her fall in love with him after she fails to recognize him.
Almodóvar's eighth film premiered at the Berlin Film Festival. The film was initially decided to be given an X Rating which could heavily affect its performance at the box office, but after a lawsuit, it was released unrated. The film did extraordinarily well at the box office and became the highest-grossing domestic film of that year.
9. Interview with the Vampire (1994)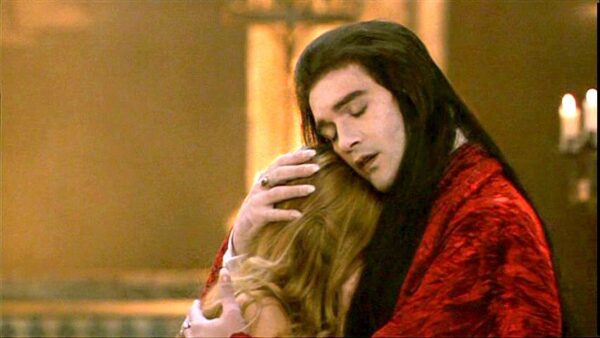 As suggested by the movie's title, Interview with the Vampire involves a young biographer taking an interview with a vampire, Louis (Brad Pitt) as he shares an account of his life, death, and rebirth as a vampire.
The film was a commercial hit and received several nominations and awards. The cast included big names such as Banderas, Brad Pitt, and Tom Cruise who completely lived up to their reputations with their excellent performance. The film grossed a whopping 223.7 million USD worldwide against a production budget of just 60 million USD.
8. The Mask of Zorro (1998)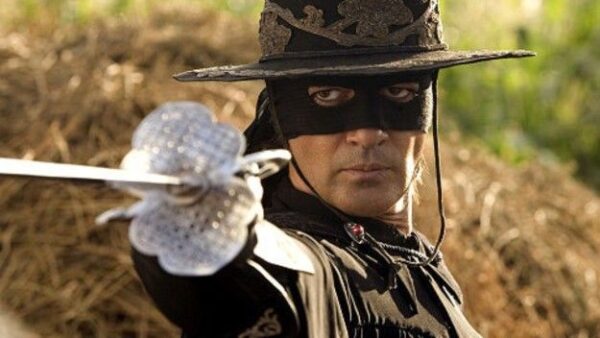 Don De la Vega (Anthony Hopkins) escapes from prison after 20 years as Zorro to avenge the murder of his wife and find his abducted daughter when he hears that Don Rafael Montero (Stuart Wilson), the guy who ruined his life has returned. He sets out on this adventure with the aid of his successor, Alejandro (Antonio Banderas).
The film generally received positive reviews from critics. Several critics appreciated the stunt and action elements of the film.
7. The Mambo Kings ( 1992)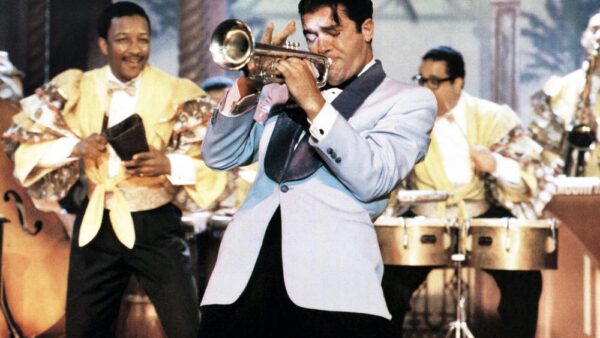 The Mambo Kings is based on the 1989 Pulitzer Prize-winning novel Mambo Kings Play Songs of Love by Oscar Hijuelos. The film revolves around two musician brothers, Cesar and Nestor who come to America from their homeland Cuba in search of wealth and fame. While Cesar craves all the fame and fortune New York has to offer, Nestor's heart is still occupied with memories of his homeland and lover.
Critics and audiences widely lauded the film for its emotional and moving storyline. The great music and the cast's brilliant performances add to its beauty, making it a literal piece to admire.
6. Spy Kids (2001)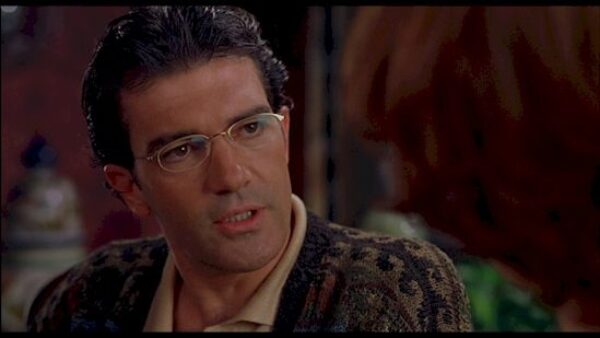 The Spy Kids film series's first installment follows the adventures of two kids who get involved in their parents' mission, who are retired spies and get kidnapped by an evil mastermind. Antonio's role as the kids' father in the film was quite opposite to his macho image but he delivered an excellent performance nonetheless.
The film was a hit and grossed 147.9 million USD worldwide against a 50 million USD production budget. It received fairly positive reviews from critics and is the most critically praised installment of the series.
5. The Skin I Live in (2011)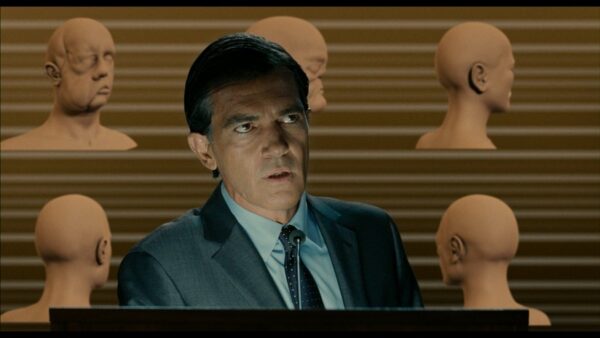 Based on the 1984 novel, Mygale by Thierry Jonquet, the psychological thriller sees Antonio Banderas in the lead role as a skilled plastic surgeon who has created a new skin that can immensely help burn victims. The plot progresses as he attempts to test his prototype on a woman who is held prisoner against her will in his mansion.
The film was lauded for its brilliant suspense and thrill element. The whole cast delivered a fantastic performance. Banderas's performance was total brilliance and was loved by the critics and the audience. 
4. Law of Desire (1987)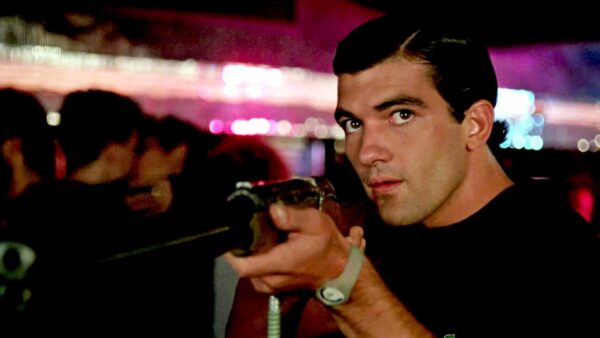 The Spanish comedy-thriller revolves around the life of Pablo (Eusebio Poncela), a gay porn director. The film revolves around his homosexual relationship with his two lovers and his complicated relationship with his transexual sister.
Law of Desire was Almodóvar's sixth film and the first film he made with his own production house. The film was a hit and became the most commercially hit film at the local box office, and the most widely distributed Spanish film of that year.
The film was widely appreciated for its ingenious direction and brilliant cast. The film also received several awards and nominations at various film festivals.
3. Matador (1986)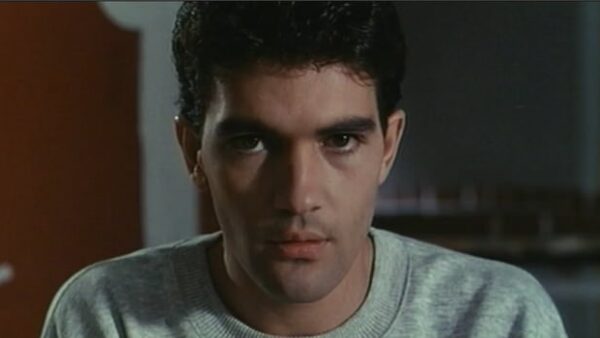 The dark Spanish comedy-drama is one of the finest works of the Spanish director Pedro Almodóvar. Ångel (Antonio Banderas) secretly attends a matador school run by a retired matador Diego (Nacho Martínez), without his conservative mother's knowledge.
The plot takes a twist when Angel turns himself in for an attempt to rape which he fails humiliatingly, and the murder of young girls which he did not commit. The plot progresses as the case is further looked into by police convinced that Angel is innocent.
Critics widely praised the film for all its aspects. Almodóvar was lauded for his marvelous direction. The cast was also appreciated for their brilliant performances in the movie.
2. Women on the Verge of a Nervous Breakdown (1998)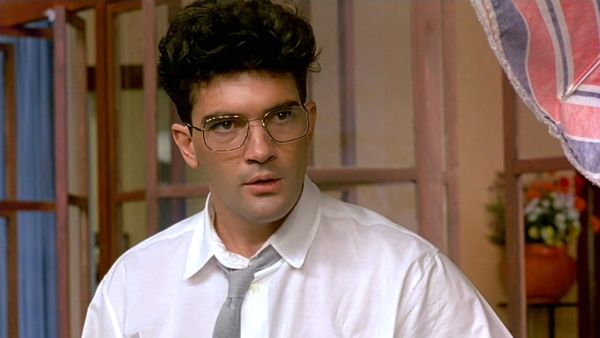 The Spanish film revolves around a young woman, Pepa (Carmen Maura) who is an actress. When her lover Ivan (Fernando Guillén) leaves suddenly she sets out on an adventure to find reasons for his sudden departure. She meets a number of peculiar characters on this adventure and discovers how complicatedly entwined their lives are.
The film was very well received by the critics. It went on to become the highest-grossing Spanish film in Spain grossing 8 million USD in Spain.
1. Pain and Glory (2019)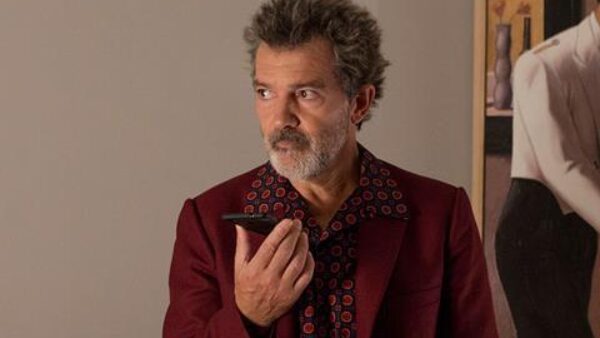 The Spanish drama film directed by Pedro Almodóvar takes us on a journey of a director and his journey through decline, failure, and rejection to fame, success, and glory.
The film has all the qualities to make it a masterpiece of a film. The film is a true depiction of the fine filmmaking skills of Pedro Almodóvar. The film has an approval rating of 96% on Rotten Tomatoes. It went on to become the highest-grossing film of that year in Spain after earning a total of €6.5 million. It has received several awards and nominations at multiple film festivals worldwide.
Honorable Mentions
We cannot resist mentioning some of these great performances by Antonio Banderas as well:
Take the Lead (2006)
You Will Meet a Tall Dark Stranger (2010)
Black Butterfly (2017)
Hope you enjoyed reading our list of the best Antonio Banderas movies of all time. Feel free to share your views in the comments below!