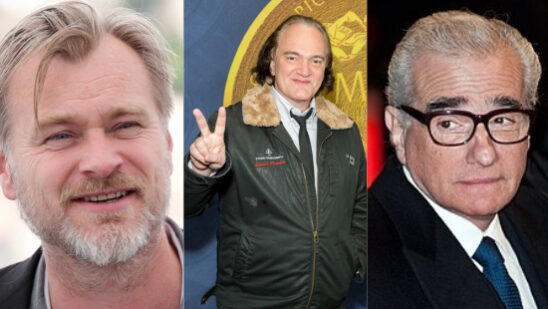 Taking account of screenwriting, possible studio interference, and occasional behind-the-scenes dilemmas caused by leading stars, filmmaking is a long and challenging task. More often than not, even a great director is bound to have one bad film that blemishes their resume. However, there actually are a handful of directors who have spotless records when it comes to making movies. Here are 15 directors who have never made a bad movie:
15. Edgar Wright
With the aid of a Super-8 camera, the English director had been making short films since a very young age and earned a diploma in Audio-Visual Design from Arts University Bournemouth.
Unlike many directors who rely on lengthy narratives and dramatic scenes, the key strength of Edgar Wright is comedy. Ever since he made his mark with his first major feature film Shaun of the Dead, the comedy genre had earned a brand new reliable filmmaker.
14. Denis Villeneuve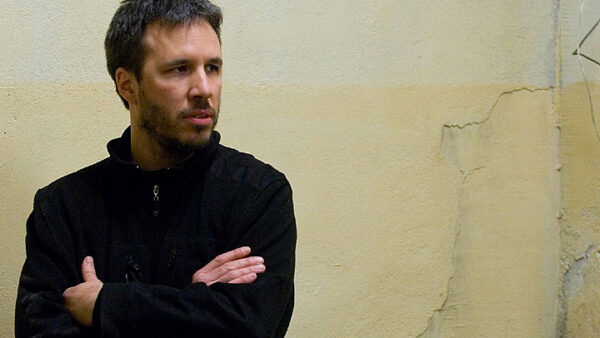 When the long-awaited Blade Runner sequel was finally confirmed to begin production with Harrison Ford reprising his iconic role of Rick Deckard, the project desperately needed a dependable director to fill Ridley Scott's shoes.
The sequel could not have been in safer hands as Denis Villeneuve stepped forward as the director. He had been nominated for the Academy Award for Best Director a year earlier but most importantly, Villeneuve had an amazing record of impressive movies.
13. Guillermo del Toro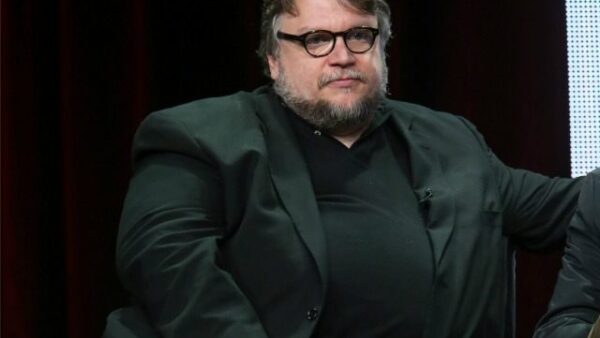 It took a while for Mexican director Guillermo del Toro to make a jaw-dropping impact in Hollywood. His early career revolved around the superhero genre as he directed Blade II and Hellboy and he gradually transitioned to science fiction and horror.
The pinnacle of his career was undeniably The Shape of Water. The fantasy movie received the most nominations and wins at the 90th Academy Awards ceremony, including two wins for del Toro as he bagged Best Director and Best Picture.
12. Spike Jonze
Despite only four movies under his belt as a director, Spike Jonze has managed to make quite a name for himself. The shortlist of credits has done wonders for the director as it earned him one nomination for Academy Award for Best Director and one win for Best Original Screenplay.
With so much potential, Jonez's absence in film-making is sorely missed as he prefers to utilize his time mostly on music videos, television commercials, documentaries, skateboarding videos, theatre, photography, television shows, and short films.
11. J. J. Abrams
After a successful career in television being the mind behind Felicity, Alias, Lost, and Fringe, J. J. Abrams finally stepped into the major league by making movies. His debut film was a major critical and commercial success as he directed Mission: Impossible III.
As Abrams steadily improved as a director, he became one of the most proficient directors of science fiction, drama, and action. Above all, Abrams has been rightfully credited as the director responsible to revive three critically acclaimed franchises i.e. Mission Impossible, Star Trek, and Star Wars.
10. Wes Anderson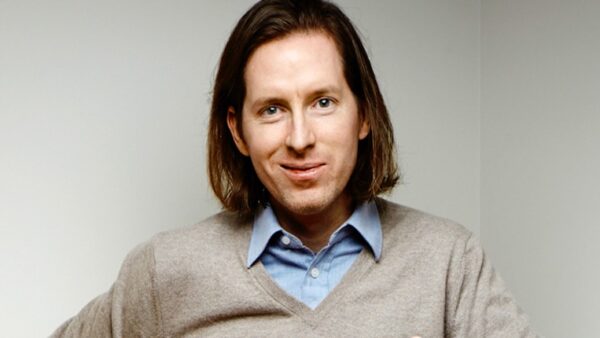 One can easily pinpoint a Wes Anderson movie upon witnessing the graceful usage of colors and visuals in it. Whether it is a live-action film or an animated one, the brilliant director has never been disappointed with what he has to offer.
With seven Academy Award nominations to his name including Best Director, Best Picture, and Best Visual Effects, Anderson is without a doubt one of the most consistently amazing directors alive today.
9. Sergio Leone
As one of the earliest practitioners of close-up shots and lengthy takes, Italian director Sergio Leone continues to inspire aspiring filmmakers even to this very day. Notable for directing one outstanding western movie after another, the director is second to none in that genre.
Leone's impeccable record was almost tarnished when his final movie Once Upon A Time In America was cut and re-edited as a result of studio interference. The director spent ten years working on his project and even declined the opportunity to direct The Godfather to do so.
The movie was mercilessly thrashed by critics and barely performed at the box office. It was only after Leone's death that his 229-minute cut was released, leading Once Upon A Time In America to being hailed as one of the greatest crime movies of all time and showcasing his true legacy as an incredible director with an exceptional movie record.
8. Mel Gibson
Winning one Academy Award for Best Director but often highly by the press for his controversies every now and then, it is easy to forget how flawless Mel Gibson is not only on camera but behind it as well.
His directional debut The Man Without a Face was a decent effort but his true potential as a director was witnessed in all of his forthcoming movies as Braveheart, The Passion of the Christ, Apocalypto, and Hacksaw Ridge are considered masterpieces of their genre.
7. David Lynch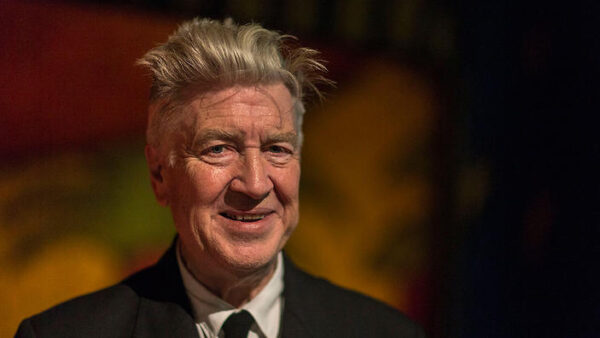 An artist in the truest sense of the word, David Lynch is a musician, actor, painter, and photographer but he is often only renowned as a director and for a good reason too: the American film-maker has never made a bad movie in his long storied career that has spanned more than five decades.
Nominated for the Academy Award for Best Director on three separate occasions for his remarkable work on The Elephant Man, Blue Velvet, and Mulholland Drive but always coming up short, Lynch is one of the greatest directors to have never won the coveted prize.
6. Alejandro González Iñárritu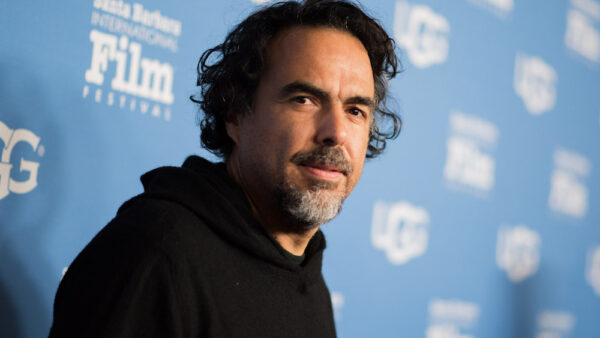 Beginning his career by making short films and steadily finding his footing as a mainstream director who can handle big-budget movies, there might never be a filmmaker like Alejandro González Iñárritu ever again.
The Mexican filmmaker has a rare achievement of winning two back-to-back Academy Awards for Best Director in 2015 and 2016 for Birdman and The Revenant. However, one can argue that Iñárritu's greatest accomplishment is being responsible for Leonardo DiCaprio finally winning the Academy Award for Best Actor due to casting him as hunter Hugh Glass in The Revenant.
5. Christopher Nolan
For most people, Christopher Nolan would be the very first director instantly popped into their minds upon reading the title of the article as the list would feel entirely shallow without him being mentioned.
Undoubtedly the greatest director of his generation, Nolan is more than capable of blending fantasy and science fiction. Responsible for making masterpieces of several genres such as superheroes, space, war, and crime, he is one of the very few directors whose non-conformist visions are wholeheartedly trusted by Hollywood studios.
4. Paul Thomas Anderson
An absolute gem among directors who are vividly aware of crafting an enticing drama, Paul Thomas Anderson will forever be remembered for his unique take on filmmaking and for bringing out the very best from the cast of his movies.
With critically acclaimed movies such as There Will Be Blood, Phantom Thread, Magnolia, and Boogie Nights to his name, Anderson is one of the most praiseworthy directors and also an equally talented screenwriter in the game today.
3. Quentin Tarantino
Notorious for the heavy usage of gun violence throughout his films, Quentin Tarantino is regarded as a pure genius in the wide realm of filmmaking. A master of non-linear storytelling, the American director was destined for greatness after releasing his debut movie Reservoir Dogs.
Not a stranger to harsh criticisms, Tarantino has still managed to direct critically and financially successful films such as Pulp Fiction, Kill Bill, Inglorious Basterds, etc. With nine impressive movies under his belt and promising to retire after releasing his tenth, Tarantino would always be remembered for his perfect track record as a filmmaker.
2. Stanley Kubrick
Horror, war, crime, science fiction, space, drama, romance, and comedy. There was not a genre that Stanley Kubrick spared in order to daringly unleash his uncanny brilliance. Every movie the visionary director made left an everlasting impression on the audience.
Obsessed with his artistic approach and perfectionism, Kubrick was untouchable! From A Clockwork Orange to 2001: A Space Odyssey, the director never left any room for error. With such an impeccable record, Kubrick is forever immortalized as one of the greatest directors of all time.
1. Martin Scorsese
Among all the entries in the list that deserve every ounce of praise bestowed on them, Martin Scorsese has the amazing achievement of making the most movies. What is even more impressive is the fact that none of them can be classified as bad. On the contrary, several of his films such as Taxi Driver, Goodfellas, Raging Bull, and The Departed are considered prime examples of pure excellence as far as filmmaking and captivating storytelling are concerned.
Nominated for the Academy Award for Best Director a grand total of eight times and winning once, the Italian-American filmmaker is undeniably one of Hollywood's most treasured auteurs for the past five decades. Even at the age of 76, it does not seem that Scorsese has any plans of slowing down in his quest for directing movies that are nothing short of superior.
Hope you enjoyed our list of directors who have never made a bad movie. Feel free to share your views in the comments below!