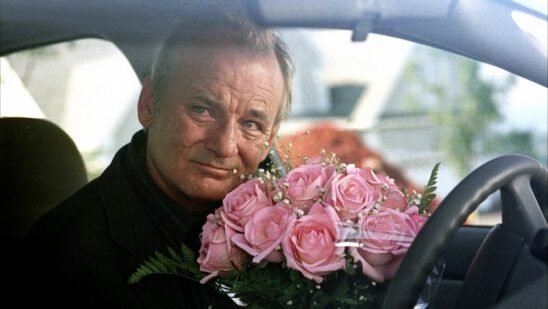 Hollywood history is scattered with movies with flower names and luckily many of them are classics. We have compiled a list of 10 best films with flowers in the title that are worth a watch (in no specific order):
The Black Orchid (1958)
Sophia Loren was involved in a string of successful 1950s films, with The Black Orchid being one of them. The Italian bombshell played 'Rose Bianco', who is forced to work hard to support her family following the death of her husband.
Driving Miss Daisy (1989)
One of Morgan Freeman's earliest acting roles saw him nominated for an Oscar following his performance as 'Hoke Colburn', a chauffeur who forms a close bond with 'Miss Daisy', a wealthy Jewish widow.
The Name Of The Rose (1986)
Sean Connery landed a BAFTA for his portrayal of 'William of Baskerville', a Franciscan monk tasked with getting to the bottom of a mysterious death in a medieval abbey. The 1986 release also marked one of the first cinematic appearances of Christian Slater.
The War Of The Roses (1989)
Michael Douglas, Danny DeVito, and Kathleen Turner starred alongside each other once more following the success of Romancing the Stone and The Jewel of the Nile. In The War Of The Roses, Douglas and Turner play a married couple at the center of an acrimonious divorce battle.  
Wildflowers (1999) 
A film that was given a low-key release, Wildflowers features Daryl Hannah as she forges a strange relationship with a 17-year-old girl, played by Clea DuVall, who has appeared in She's All That and The Grudge.
Steel Magnolias (1989)
A decade before Wildflowers, Hannah lined up alongside the likes of Dolly Parton, Julia Roberts, Shirley MacLaine, and Sally Field in Steel Magnolias, who are a group of friends living in Louisiana. This is a real emotional roller coaster of a film so stock up on tissues before putting your feet up to watch it.
Magnolia (1999)
The intertwining lives of Tom Cruise, Philip Seymour Hoffman, Julianne Moore, and John C. Reilly touch on a range of different emotions in Magnolia. Cruise won a Golden Globe for his performance and Magnolia also received three Oscar nominations.
Anacondas: The Hunt for the Blood Orchid (2004)
A group of scientists goes in search of flowers that hold the key to a longer life, but get more than they bargained for when they come into contact with several giant snakes in what was the sequel to the 1997 smash-hit film Anaconda, which starred Jennifer Lopez.
The sequel couldn't repeat the wonders of the first film but still was a decent production and performed well at the box office.
Broken Flowers (2005)
Bill Murray does plenty of soul-searching and heads off across America to try and find his estranged son. Sharon Stone, Jessica Lange, and Tilda Swinton appear as Murray's former lovers in a touching comedy-drama.
The Black Dahlia (2006)
A neo-noir crime thriller, The Black Dahlia stars the likes of Aaron Eckhart, Josh Hartnett, Scarlett Johansson, and Hilary Swank as two members of the LAPD attempt to uncover the truth about a gruesome murder.
Do you know of any flick with a flower in the title that deserves a mention on our list of the best films with flowers in the title? Let us know in the comments section below!