There truly is no business like show business. Being in the spotlight is not always what it is cracked up to be. Since all eyes are on the star, almost the entire weight of the responsibility of making the movie a successful one hangs on the actors' shoulders. While there are movies which have elevated careers, few have destroyed them as well. The following are the movies that killed careers:
15. Waterworld (1995)
The multi-talented Kevin Costner was one of the most revered men in Hollywood until the science-fiction movie Waterworld ended his career in an instant.
The two-time Academy Award winner was not able to pick up his A-game again and has been reduced to minor characters in his later movies ever since.
14. The Godfather Part III
Calling The Godfather Part III a bad film would surely be an understatement. More of a major disappointment because of its failure to live up to the mark as compared to its predecessors, the movie received mixed to negative reviews.
Making her feature film debut, Sofia Coppola was more than happy to be a part of the landmark her father and director Francis Ford Coppola made but the overall reception of the movie forced her to change careers.
Following the footsteps of her father, Sofia resorted to film-making and won an Academy Award for Best Original Screenplay and also became the third woman to be nominated for an Academy Award for Best Director.
13. Norbit (2007)
It is no secret that Eddie Murphy had a few bad or average movies when he was in his prime but it was Norbit that started a streak of bad movies for him. Such an act of decline can hardly be expected from the fourth highest grossing actor in Hollywood.
After Norbit, Murphy starred in equally bad movies such as Meet Dave, Imagine That, Tower Heist and A Thousand Words. Hopefully the once acclaimed actor can make a memorable comeback from the fourth installment of Beverly Hills Cop in 2016.
12. Batman & Robin (1997)
Starring along Al Pacino in Scent of a Woman at very early point of his career, Chris O'Donnell caught the eye of everyone as a worthy rising star. When it came down to Batman Forever, O'Donnell defeated a handful of actors including Leonardo DiCaprio for the role of Batman's faithful sidekick, Robin.
Receiving mixed reviews, O'Donnell once again donned the cape to reprise the role for the sequel Batman & Robin. Often cited as perhaps the worst superhero movie of all time, it did not just kill the Batman franchise but also the career of O'Donnell. Now reduced to minor roles in television, O'Donnell is a forgotten actor and it is a miracle how his costars George Clooney, Arnold Schwarzenegger and Uma Thurman were able to survive.
11. Cutthroat Island (1995)
The current generation might only remember Geena Davis as the sweet mother of Stuart Little. On the contrary, she was once a highly regarded actress to the point of winning an Academy Award for Best Actress. After a series of successful films such as Beetlejuice and A League of Their Own, Davis starred in Cutthroat Island.
The production was a chaotic experience for everyone due to several rewrites and recasts and it was not a surprise that the movie barely earned $10 million from a $98 million budget. Carolco Pictures went out of business as the movie bankrupted the company and poor Davis slowly faded away from the spotlight and has not resurfaced from any worthwhile movie ever since.
10. Kazaam (1996)
As one of the most dominant NBA players of his time, it is indeed surprising to know that Shaquille O'Neal had second career as a rapper. No jokes there as he had a fair share of success in music since his first album Shaq Diesel went platinum. Unfortunately, things did not turn out so well when he attempted to break into acting.
Starring as a 5,000-year old genie in the musical comedy Kazaam, O'Neal's dreams of being a movie star were severely crushed as the film hardly earned $19 million from a budget of $20 million.
9. Star Wars Episode I: The Phantom Menace (1999)
Admitted that The Phantom Menace was the very first step of a very special franchise branded as Star Wars, it cannot be denied that it is the black sheep of the family.
Receiving mixed to negative reviews, it killed the career of child actor Jake Lloyd who portrayed the nine-year old Anakin Skywalker. Out of anger, Lloyd destroyed all of his Star Wars memorabilia and blamed director George Lucas for ruining his childhood and career.
Even to this day, Lloyd has kept true to his word of never appearing in any film after the disastrous experience from the first installment of Star Wars.
8. Catwoman (2004)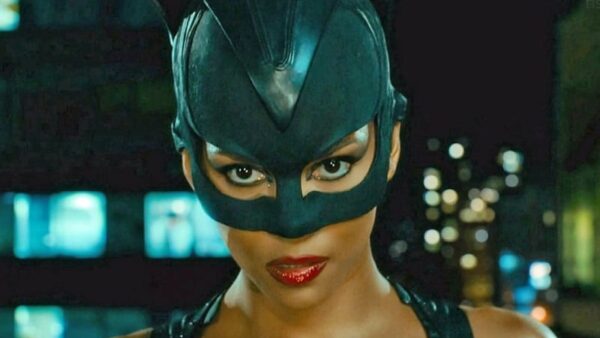 Hollywood has often been reluctant of making a female superhero movie but made an exception with Catwoman only to regret it. Starring Academy Award winning actress Halle Berry, the movie was universally panned by critics.
Receiving a Razzie Award for Worst Actress for her role of Catwoman, Berry continued to work as an actress but her reputation as a bankable star was over.