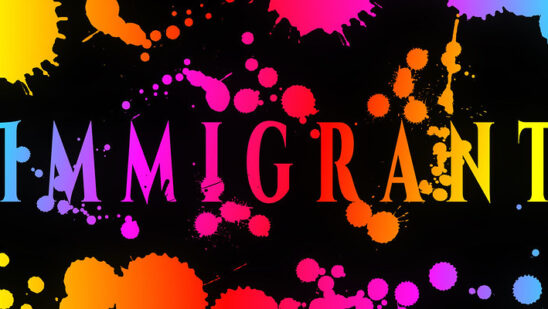 The American dream has become synonymous with Hollywood because of immigrant actors who have taken the industry by storm. These celebrities have not only broken into the entertainment sector but continue to inspire several generations by using their platforms and experiences to advocate for reform. In honor of immigrants worldwide, we're highlighting some famous immigrant actors and their stories, and how they've enriched diversity on the big screen:
15. Natalie Portman (Israel)
Portman was born as Neta-Lee Hershlag in Jerusalem, Israel. However, her maternal roots hail from Austria and Russia, while her paternal grandparents immigrated from Israel to Poland. In 1984, her family moved to the United States when Natalie was just three years old so that her father could attend medical school before settling on Long Island. Portman was scouted when she was only ten despite not being interested in a modeling career! She went on to take the stage name she is now recognized for her breakout role in Star Wars.
Natalie Portman has always been dedicated to her education and didn't let her career stop her from graduating from Harvard University in 2003. After that, she returned to Israel to complete her master's degree from the Hebrew University of Jerusalem shortly before taking home the Academy Award for Best Actress for her role in Black Swan.
Portman maintains her dual citizenship, although she is critical of the political situation in both USA and Israel.
14. Simu Liu (China)
Simu Liu is technically Canadian. But, did you know the rising Marvel star has adopted a more candid approach to discussing his Chinese roots as the son of migrant parents? Liu was born in China in 1989. Around the same time, his parents were granted the opportunity to pursue their education in the United States. This is why his grandparents raised Liu until he was five years old when he was brought to Canada to live with them.
Liu recalls having a tense, complicated relationship with his parents initially. Like most Asian parents, they desired that he establish a traditional 9 to 5 career. But, on the contrary, Liu found himself fired from his accounting job only after a few months, eager to seek a way into the film industry. His on-screen journey began with a small role in a Guillermo del Toro film. After several odd gigs, Liu landed a steady role on Netflix's Kim's Convenience before making his way to blockbuster movies, including Marvel's Shang-Chi.
Growing up as an immigrant child in Western culture where racial rhetoric is a concern is something Simu Liu often talks about. However, he also often reflects on how his upbringing shaped his acting, even if it's far from what his parents hoped for him!
13. Kumail Nanjiani (Pakistan)
Originally from Karachi, Pakistan, Nanjiani moved to Iowa to study computer science and philosophy after high school. However, as fate would have it, he found his way to the stage performing stand-up comedy in Chicago. Frequently centered around his immigrant roots and how South Asian and Western cultures differ, his gig landed him a big break with a role in Silicon Valley.
The highlight of Nanjiani's career was when he and his wife, Emily Gordon, recreated their love story for 2017's hit The Big Sick. Since then, Kumail has risen to fame as an A-lister while remaining true to his Pakistani roots. He continues to incorporate his culture into his Little America Series and is Marvel's first South Asian superhero with the release of Eternals in 2021.
12. Diane Guerrero (Colombia)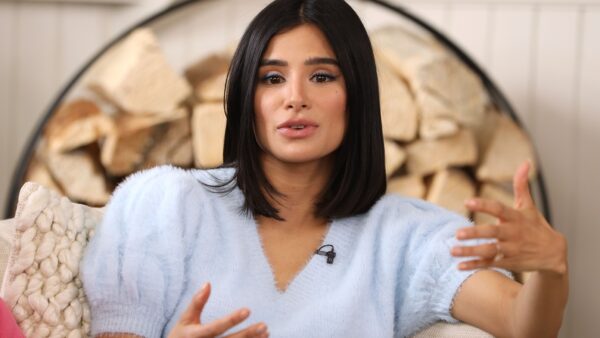 As the star of Netflix's hit, Orange Is the New Black, and CW's Jane the Virgin, Guerrero has established her spot in Hollywood. Yet, despite her accolades, many people are unaware of Diane's traumatic past. At only 14, her undocumented parents were deported back to Colombia. This left Jersey-born Guerrero, an unaccompanied minor immigrant in a foreign land, estranged from her entire family. 
Fearful of the stigma and further problems, Diane shared her troubles with no one and went on to battle debt and alcoholism. As a result, she cut severe mental health problems due to the emotional separation from her parents. Diane Guerrero has risen above her troubles and channeled them by championing immigrant rights. In 2016 she released her memoir titled In the Country We Love to shed light on her upbringing and childhood.
Guerrero continues to campaign for positive reform while appearing in recent blockbusters such as 2019's Killerman alongside Liam Hemsworth and Disney's Encanto. 
11. Mila Kunis (Ukraine)
Mila Kunis was born Milena Markovna Kunis in Ukraine while it was still part of the Soviet Union. The actress hails from humble beginnings as her parents worked several jobs to make ends meet. While the family prospered financially, the remaining anti-Semitism made a future in the USSR seem concerning. Thus in 1991, the Kunis family arrived in Los Angeles with seven children, only 250 dollars in hand, and the ambition for a better life.
Since the family barely spoke any English, Mila's transition was tough. The unfamiliar culture was overwhelming for Kunis, like most young foreigners. However, her language competency and acting abilities developed even further as she adapted. Mila began taking acting classes only two years after relocating and landed her first gig in a Barbie advertisement shortly after.
Mila had already landed her infamous role on That 70's Show by the time she was in high school. She soon transitioned to voice-over work in Family Guy before appearing in blockbusters like Forgetting Sarah Marshall and Black Swan. Kunis has always been transparent about her upbringing, penning down her experience as part of a chapter in the memoir Six Words Fresh Off the Boat: Stories of Immigration, Identity, and Coming to America.
10. Liam Neeson (Northern Ireland)
Long before he became one of Hollywood's household names, Liam Neeson was a sporting enthusiast, a forklift operator for Guinness, and a teacher. At the age of 24, he began appearing in Belfast's Lyric Player's Theater shows, eventually moving to Dublin to explore a career in the industry. The move helped pave his way to low-budget films and television gigs in London, followed by relocating to Hollywood in the late 80s to pursue even bigger projects.
Neeson's career in Hollywood was not always easy. The actor's thick Irish accent would often prevent him from landing roles, despite directors lauding his acting abilities. There were few Irish actors in Hollywood at the time trying to break out into mainstream entertainment; however, Neeson was one of the few who succeeded. Since then, he has appeared in several cult classics such as Star Wars: Episode I – The Phantom Menace and Gangs of New York. He is also the lead star of the Taken movies.
Liam Neeson became a US citizen in 2009, nearly two decades after his move. Even then, he is connected with his Irish ancestry. On St. Patrick's Day 2017, he joined other celebrities from the region in supporting the #IrishStand initiative against immigration injustice.
9. Audrey Hepburn (Belgium)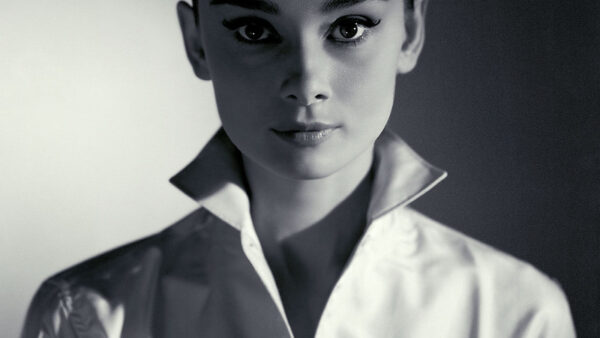 Hepburn is celebrated globally, but we owe her vivid on-screen presence to Belgium, where she was born Audrey Kathleen Ruston in a suburb of Brussels. Her parents were immigrants; her father was British but born in Austria-Hungary, while her mother was a baroness from the Netherlands. The Hepburns frequently traveled between Brussels, The Hague, and London; thus, Audrey spent her childhood picking up several languages, including English, Dutch, Italian, and Spanish.
After Hepburn's father separated from the family, she relocated to her maternal family home in Arnhem, Netherlands. She also spent some time in Kent, England, before returning to Europe following the onset of World War II. In 1948, Audrey made her Dutch film debut with Seven Lessons, following her big move to the United States. Her first Hollywood film, Roman Holiday, won her an Academy Award and a Golden Globe for Best Actress.
Although Audrey retired from acting in 1988, her legacy stretches well beyond her acting. She has been presented with the Presidential Medal of Freedom for her work with UNICEF and humanitarian pursuits, amongst several other esteemed accolades. Sadly in 1992, the iconic Audrey Hepburn passed away of cancer at her Swiss home.
8. Salma Hayek (Mexico)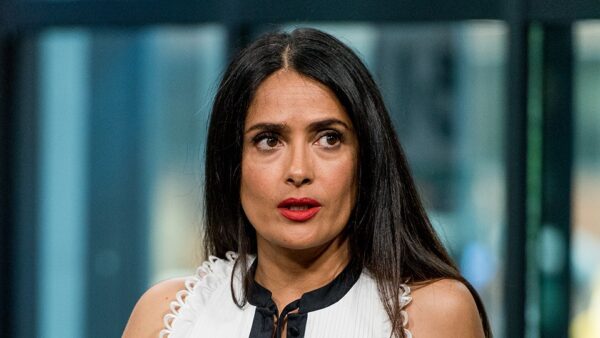 Salma Hayek was raised in Mexico as the immigrant daughter of a Spanish mother and a Lebanese father. Hayek dropped out of school as a teenager to pursue acting, ultimately becoming a telenovela idol in her country. However, Hayek's ambition knew no bounds, and she knew she wanted to make it in Hollywood. Finally, in 1995, she relocated to Los Angeles to make her debut in Desperado, starring alongside Antonio Banderas. Hayek initially overstayed her visa and remained undocumented for years before getting her official green card.
Not long after her rise to stardom, Salma Hayek established her own production house and secured the title of the first Latin actress to receive an Oscar nomination for Best Actress. Hayek is one of the most beloved actresses of our generation, but the untapped Latino market and lack of acceptance made breaking through a challenge for her. Thanks to Salma Hayek's unwavering belief and devotion to entertainment, she compels audiences with her inspirational story of following through with your dreams and not being afraid of trying something different.
7. Charlize Theron (South Africa)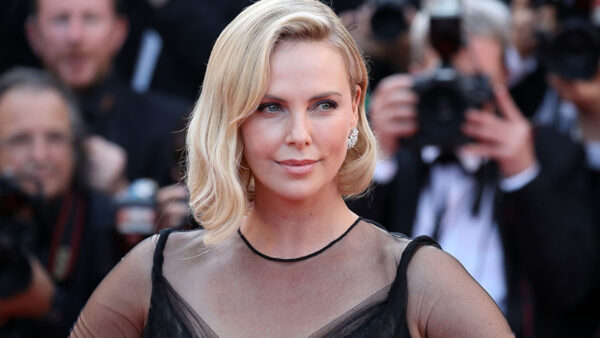 While it's difficult to believe Theron was anything other than an A-lister, Theron spent her early years tending animals on her parent's farm in Benoni, South Africa. Charlize's family moved to South Africa from France, but the starlet also has Dutch and German ancestors. It is unknown when Charlize began learning English as her native tongue is Afrikaans. But shortly after she enrolled for boarding at Johannesburg's National School of the Arts, she received a one-year modeling offer which took her to Milan, Italy.
Theron then migrated to New York to enroll in the Joffrey School of Ballet until an accident ended her dance career. To cheer her daughter up, Charlize's mother Greta bought her a one-way ticket to Los Angeles to try her luck in Hollywood. Theron's cinematic debut was in a non-speaking role on Children of the Corn III: Urban Harvest. However, it wasn't long before she landed more substantial roles such as The Cider House Rules and The Devil's Advocate. Subsequently, these led to the Italian Job, for which Charlize won the 76th Academy Award for Best Actress.
At long last, in 2007, Theron was granted citizenship in the United States, with the challenges of living alone motivating her to work even harder. The actress has gone on to gain international recognition for her charity work and performances. She was named a Messenger of Peace on behalf of the United Nations in 2008 and is a prominent supporter of The Global Fund, which aids the fight against global infectious diseases.
6. Arnold Schwarzenegger (Austria)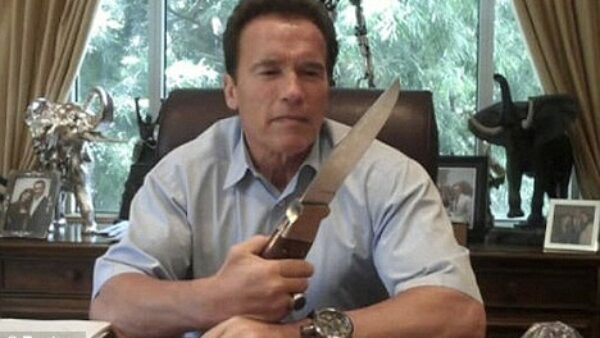 As one of the most infamous American immigrants in Hollywood history, Arnold Schwarzenegger faced a long and rarely simple path from his youth in Austria to Governor of California. Arnold was frequently forced to fend for himself after being born into a poverty-stricken, devout Catholic family. With a former Nazi father who was often abusive and average academics, Schwarzenegger established himself as a professional weight lifter by 17.
In 1965, Arnold Schwarzenegger was forced to serve a compulsory year in the Austrian army, a requirement for all males turning 18 at the time. While still in the military, he continued to compete, earning him a spot in the Junior Mr. Europe bodybuilding tournament. His second-place finish introduced him to several trainers, one of whom hired Schwarzenegger to move to his London house. As he continued to improve his English, Arnold became the youngest person to ever win Mr. Universe twice in a row. Following his success, he decided to try his luck at something unique and moved to LA to discover his acting career.
Defying all odds, including overcoming his unusual background and heavy Austrian accent, Schwarzenegger became the 90's biggest movie star. With blockbusters including The Terminator and Junior under his belt, he went on to a successful political tenure before retiring. Schwarzenegger is a firm believer in immigration reform and advocates for children's rights.
5. Bruce Willis (Germany)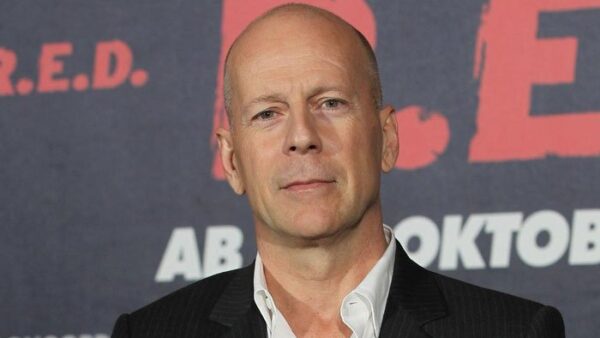 Born Walter Bruce Willis in the mid-1950s, Bruce's father was an American soldier, and his mother was German. Upon his father's discharge, the family relocated to New Jersey in 1957, where Willis began high school. In an attempt to overcome stuttering troubles, Willis joined his high school drama club, a move that proved beneficial for him. Not only did he tackle his stammer, but he also developed an enthusiasm for acting. Willis went on to study acting at Montclair State University, after which he moved to New York. Initially, he worked as a bartender before assuming the lead in the off-Broadway production of Fool for Love.
Considered his big break, his debut led Willis to have a lengthy and successful career appearing in thriller classics like Die Hard, Armageddon, and The Sixth Sense. But, perhaps because he immigrated to the USA as a toddler, his position as a foreigner has been mostly overlooked throughout his professional career. However, the actor did make an unforgettable trip down memory lane in 2005 when he surprised the residents of his childhood home in Idar-Oberstein.
4. Zoe Saldana (Dominican Republic)
The daughter of a Puerto Rican mother and Dominican father, Saldana was born Zoë Yadira Saldaña Nazario in New Jersey. While Zoe spent most of her childhood in Queens, New York, at the age of 9, she moved back to the Dominican Republic when her father died in a car crash. There she learned how to dance at Ecos Espacio de Danza Studio, returning to New York City as a teenager to perform with youth groups across theatres.
After guest appearances on the TV series Law & Order, Saldana landed her feature role in Center Stage. Since then, she has appeared in many high-profile movies, including Pirates of the Caribbean, The Terminal, Star Trek, and Avatar. Zoe is also part of the Marvel family as featured in the Guardians of the Galaxy franchise and Avengers: Endgame.
In addition to her acting career, Zoe Saldana often sheds light on migrant families and works with This is About Humanity which supports families on both borders. In August 2019, she was one of the hundreds of activists, leaders, and celebrities who signed the Querida Familia Latina memo to pay homage to the Latinos in America. Saldana also regularly meets with detained families to share their stories and uplift Latino youth through her Latinx platform called BeSe.
3. Jackie Chan (China)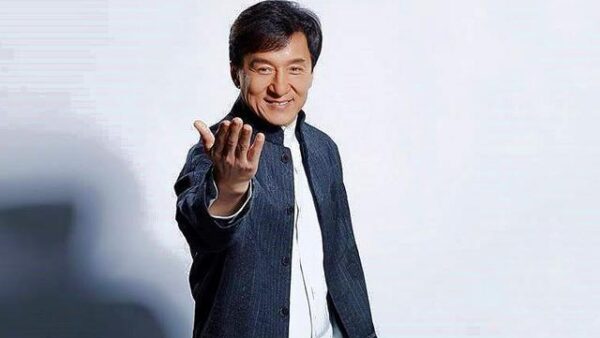 It's hard to think of a better "rags to riches" story than Jackie Chan's. Chan Kong Sang was born to Chinese refugees in British-controlled Hong Kong. He grew up facing extreme poverty in the quarters of the French Embassy, where his mother worked as a cleaner and his father as a cook. Chan's family knew their son would go on to do great things as he began minor appearances when he was only five. In fact, Chan's father would encourage him to put his energy to use with Kung Fu lessons every day. As he progressed, he eventually moved on to a professional master.
Because of his martial arts and acting talent, Chan was accepted into the China Drama Academy and joined the school's performance group. His excellent training and comedy skills were instantly recognized. When Chan's career in the Chinese film industry began to falter, he moved to Australia with his parents and changed his name to Jackie. During college Chan's earliest works in the local film industry included stunts in Bruce Lee films. However, he wanted to establish himself as a solo star and thus, decided to return to Hong Kong. After attaining fame throughout Asia, Chan was offered his Hollywood debut in The Big Brawl.
While his breakout role didn't bring him much luck, a decade later, he returned to America to star in 1995's Rumble in the Bronx. When it comes to making a name in Hollywood history, Chan stands out because he attained global fame without ever thoroughly learning English. Instead, he embraced and represented his Chinese heritage through martial arts to help set himself apart. To date, Jackie Chan remains Chinese and lives in Hong Kong, although he does have a second house in Beverly Hills.
2. Vanessa Hudgens (Philippines)
Vanessa Hudgens may be American-born with an Irish, French, and American father and a Filipino mother. She comes from a simple native family where her dad worked as a firefighter until he passed away, and her mother continues to work office jobs. Since the age of 10, Hudgens has appeared in a plethora of roles, beginning her career as a singer in local productions of Cinderella and The King and I, among others. The fact is, her grandparents were all musicians; thus, this came as no surprise.
Vanessa auditioned and appeared in minor TV shows and commercials until the family moved to Los Angeles, where she got her first lead role in Disney's High School Musical. The actress and singer has since lived many Hollywood lives, including roles in multiple Netflix films and the Oscar-nominated feature Tick, Tick… Boom!
As Hudgens gets older, she has hinted at the desire to adopt her mother's immigration story on the silver screen due to the lack of Asian representation. She actively speaks about immigration challenges while uplifting other women in similar situations around the world.
1. Penelope Cruz (Spain)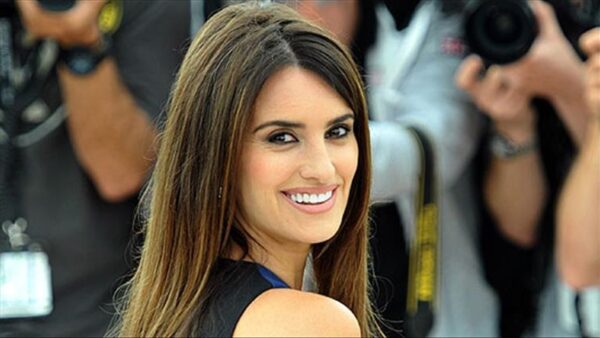 Penelope Cruz was born in a small city in The Community of Madrid. Before becoming an actor, she was an accomplished dancer who studied classical ballet at the National Conservatory of Spain. Her passion for on-screen acts was evident, and Cruz went on to attend the drama school of Cristina Roca, a renowned Spanish actress. As a result of a feature in Spanish pop group Mecano's music video, Cruz marked her acting debut at 15. The project landed her several feature films, such as Jamón Jamón, which garnered her international fame.
Cruz relocated to New York to further her acting career while maintaining her ballet classes. She also began learning English to increase her chances with local casting agents, getting several new roles after her first American movie, The Hi-Lo Country, across Billy Crudup. At the age of 25, she moved again, but this time to Hollywood. Cruz believes in being a "citizen of the world" and never relinquishes her Spanish citizenship or heritage. She spends considerable amounts of her time in Spain and even lets her roots shine through in her characters.
Did we miss any famous immigrant actors and their stories worth mentioning on our list? Let us know in the comments below!
Title Image Courtesy: Flickr/Taymaz Valley