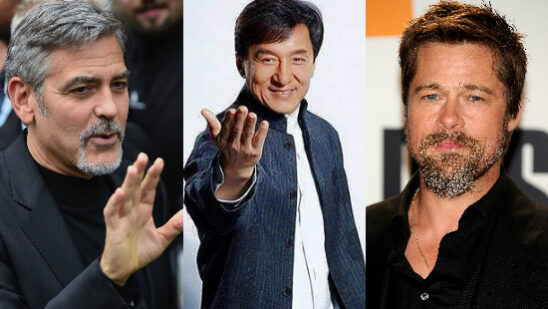 It may come as a huge surprise that many great actors had to work all the way up as their careers started as normal background characters. Realizing that there is no shortcut on the ladder to success, take a look at some of the most famous actors who started as extras:
15. Matt Damon
While still a student at Harvard University, Matt Damon was trying to enter the movie industry and got his first chance at the age of 18 when he appeared as an extra in the romantic comedy Mystic Pizza. The same and subsequent year, the actor was featured as an extra again in The Good Mother and Field of Dreams, respectively.
After appearing as an extra, Damon got his first major role in Geronimo: An American Legend. Though the movie was a box office bomb, it opened the door to opportunities for the young actor, and today, Damon is a big star and an Academy Award-winning actor.
14. Ben Affleck
Speaking of Matt Damon, his childhood friend Ben Affleck had quite a similar path as well. Appearing as extras in The Dark End of the Street and Buffy the Vampire Slayer, the actor eventually not only became a good actor but also a better director.
Admitted that his acting career had ups and downs, Affleck has put his past behind him by reinventing his career due to learning from his past mistakes. A two-time Academy Award winner, the actor certainly has great things in his present and future.
13. Channing Tatum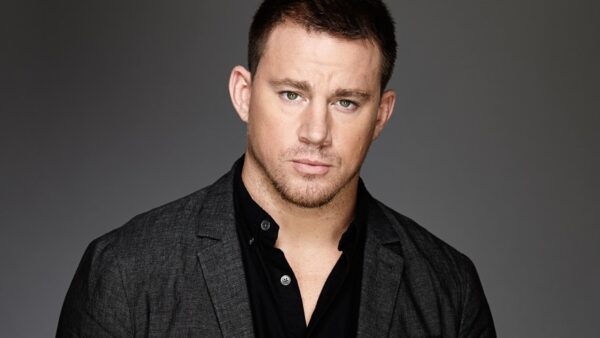 In 2005, Channing Tatum had four movie roles and all of them were minor with one of them being uncredited. That soon changed when the actor got his time to shine by starring in She's the Man and Step Up in 2006.
The latter being his breakthrough role, all eyes were on Tatum as the actor started to receive numerous roles in big-budget movies such as White House Down, G.I. Joe: The Rise of Cobra, and its sequel G.I. Joe: Retaliation.
12. John Wayne
As the top box office draws for three decades, John Wayne established himself as one of the greatest actors of his generation and even won an Academy Award for Best Actor. However, the beginning of his career seemed anything but promising.
Believe it or not, Wayne appeared as an extra more than a dozen times, and fifteen of them were not even credited. Keep his chin high, the actor was bent on making a name for himself and succeeded big time.
11. Bruce Willis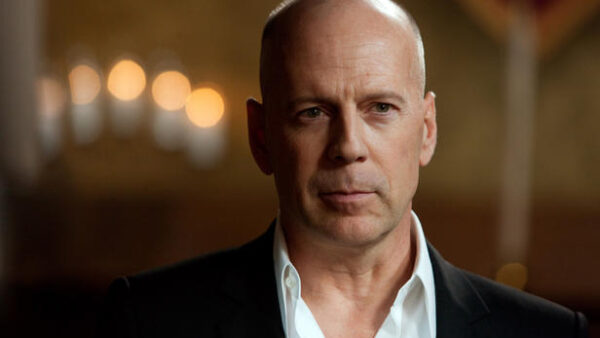 The Die Hard star has appeared in more than 60 movies but you might not know that the first three of them featured him as an uncredited extra. If you happen to see the 1981 movie The Verdict, take a closer look at the courtroom and you will see Bruce Willis sitting among the people.
The actor eventually received leading roles in Blind Date and Sunset only to face negative reviews but they got him the spotlight as Willis subsequently starred in the first installment of Die Hard and the rest is history.
10. Megan Fox
Even as an extra, things did not look too good for Megan Fox. After two uncredited roles, one being removed from the final cut the actress turned to television roles and got her big break in the sitcom Hope & Faith.
Gaining recognition, Fox was later hired by Michael Bay in his first installment of Transformers and that catapulted the actress to international fame and a tasteful movie career.
9. Charlie Sheen
Long before Charlie Sheen became famous for drug abuse, legal issues, and domestic violence, cementing his legacy of being one of the most difficult actors to work with and of course "winning", he actually reflected a promising career.
But before that too, Sheen had to start his acting career as an extra. After several uncredited extra and minor roles, the actor eventually built a great career as a movie star only to flush it down the toilet.
8. James Dean
Despite only three movies under his belt, James Dean became a cultural icon and a symbol of teenage disillusionment and social estrangement. Because of his premature death as a result of a car accident, the actor became the first individual to receive a posthumous Academy Award nomination gaining a cult following in the process.
However, the bad boy actor might have never achieved immense fame if he had never moved ahead of being an extra, something which he did four times and all of them being uncredited.
7. Renée Zellweger
The road to superstardom can be a bumpy one but with perseverance and hard work, anyone can make it big in Hollywood and Renée Zellweger is no exception. Though she starred in the independent movie A Taste for Killing, it did not take her anywhere as she later received an uncredited role in the miniseries Murder in the Heartland.
Transitioning to movies while remaining an extra, the actress saw it as a boost that she was looking for and eventually received leading roles and established a neat career to the point of winning an Academy Award from three nominations.
6. George Clooney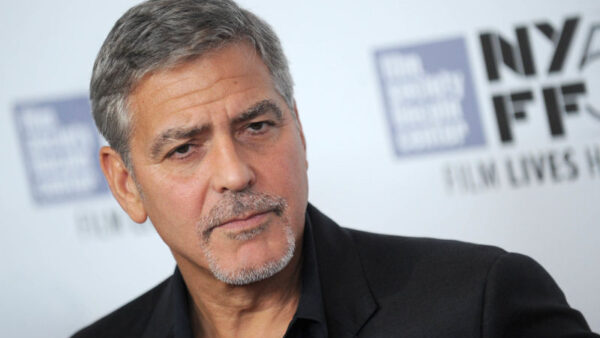 As one of the most versatile actors today, it is amazing to see that George Clooney had to pay his dues and endure the risk of staying as an extra before becoming the global icon he is today.
After a few minor appearances in television and movies, Clooney eventually received leading roles but his days of superstardom were too far ahead since his initial movies were hardly watchable.
Steadily, the actor improved by getting a gig as Dr. Doug Ross in the medical drama series ER which ran for 15 seasons. Set to make his presence known on the big screen, Clooney returned to movies with a bang and is one of the biggest names in Hollywood today.
5. Brad Pitt
Even Brad Pitt had a humble beginning as the A-lister had four uncredited roles as an extra before getting his first leading role in The Dark Side of the Sun. Believe it or not, his first movies hardly had a positive reception but Pitt was desperate to prove that he is a force to be reckoned with.
Getting his breakthrough role in Thelma & Louise, a star was born. Starring in one blockbuster after another, Pitt has established himself as one of the most bankable Hollywood stars today.
4. Jackie Chan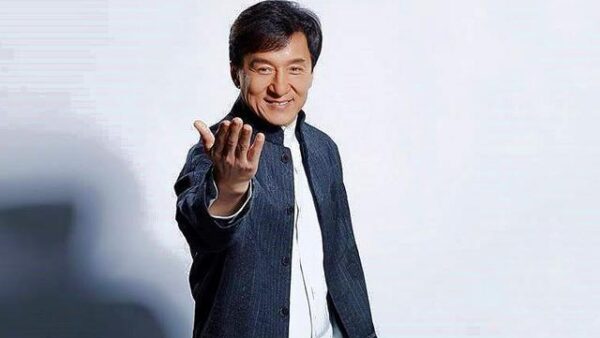 The Hong Kong martial artist Jackie Chan is one of the most well-known action and comedy stars in the world but things could have been a lot different for him as he was reduced to a stuntman and an extra before being utilized according to his potential.
Overcoming the obstacles, Chan steadily climbed the ladder of success to escape from obscurity in order to become the big star he is today. Having a net worth of $350 million, it can be safely assumed that things turned out perfectly well for the former stuntman and extra.
3. Marilyn Monroe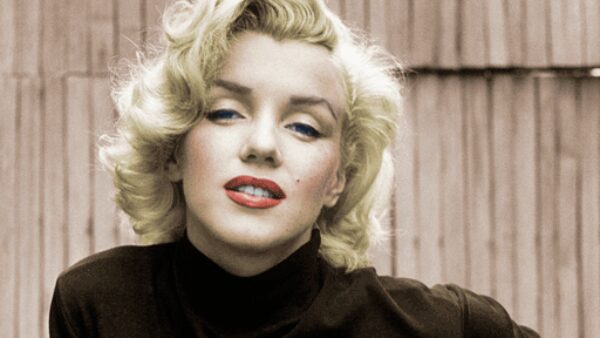 Destined for international fame, it is surprising to see that even Marilyn Monroe started her acting career as an extra. After just two movies, the model-turned-actress got her first leading role in Ladies of the Chorus and that was just the start of something special.
Despite having no Academy Award nominations, Monroe has a legacy that is richer than many talented actresses and is still recognized as a symbol of beauty even decades after her alleged suicide.
2. Sylvester Stallone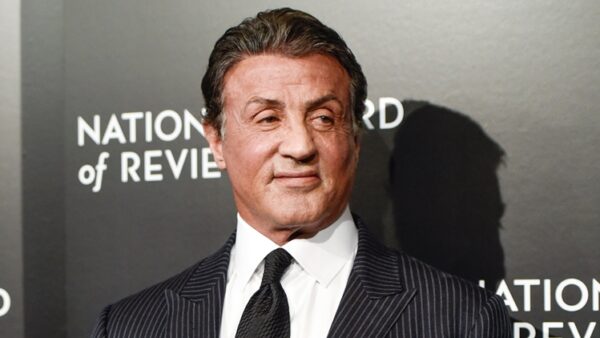 The rise of Sylvester Stallone as a Hollywood icon is well-documented and continues to inspire everyone who aims to make it big in the business. Bent on entering the movie industry, Stallone had to endure a lot of uncredited movie roles as an extra and feared that he might remain that way due to his slurry speech.
Aiming to make a change, Stallone wrote a script about an underdog boxer and aimed to sell it to movie studios with himself in the leading role of Rocky Balboa. The script indeed had potential but no one was willing to risk its movie adaption by having Stallone in the lead.
Reluctantly accepting his terms, the movie was made and Rocky shockingly received ten Academy Award nominations and won three including Best Picture.
Stallone became a star overnight and has established a rich legacy by doing physically demanding roles, contributing as a writer in many of his movies, willingly doing his own stunts, and facing many injuries during movie shoots for the sake of entertainment.
1. Clint Eastwood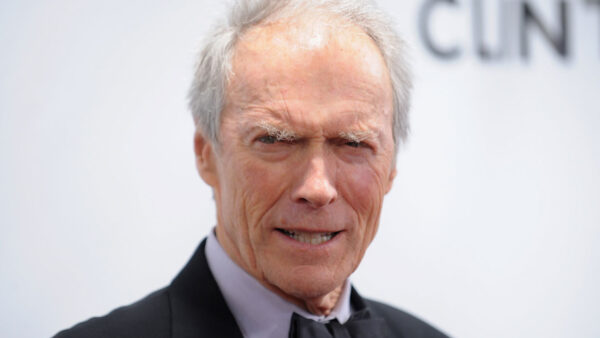 Undoubtedly the only individual who is good in front of the camera as he is behind it, the actor-turned-director Clint Eastwood is a name familiar to every moviegoer. With a career that has spanned more than six decades, the actor also began as an extra.
After a series of several uncredited and minor roles, Eastwood finally received a supporting role in Ambush at Cimarron Pass and it was not until he starred as the Man with no Name in A Fistful of Dollars that he achieved mainstream fame and became an international star.
Did we miss any of the famous actors who started as extras? Please let us know in the comments below!