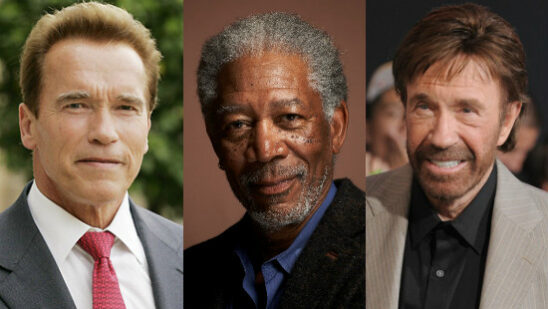 Serving your country is one of the noblest acts a person can do in their lifetime. It takes nerves of steel and immense courage to go through the war while knowing very well you may die in the line of duty. While many celebrities went from rags to riches through hard work, and few got fame handed to them by a silver spoon, there are some who have a military background. Take a look at the 15 celebrities you didn't know served in the army:
15. Ronald Reagan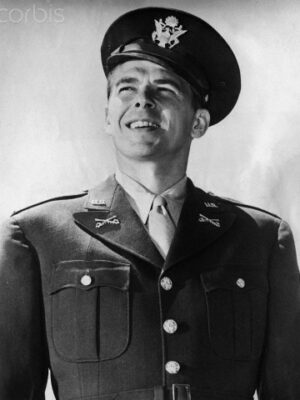 It is a fun fact that Ronald Reagan was an actor before becoming the 40th President of the United States of America but you may not know that he also served time in the military.
As amazing as it may sound, Reagan kept his military and acting profession side by side with a perfect balance as he became a Captain and quite a star in his own right in his both careers, respectively.
14. Bill Cosby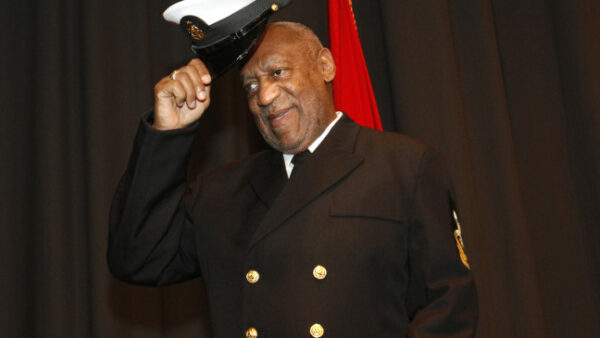 The lovable comedian and actor enlisted in the Navy before taking on the careers that would make him a superstar overnight.
During his four years of service, Bill Cosby worked as a physical therapist with Navy and Marine Corps personnel who were injured in the Korean War.
13. Ice T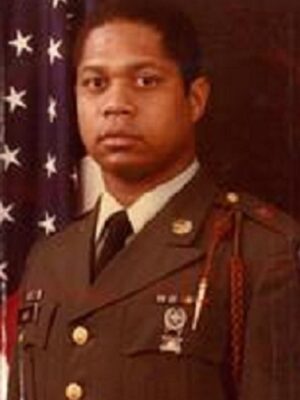 Resorting to illegal means in order to support his girlfriend and daughter, Ice T knew he cannot make a living so he decided to turn his life around by serving a four-year tour in the 25th Infantry Division.
On one fateful day, he heard Sugar Hill Gang's single Rapper Delight and it changed his life. Gaining interest in hip hop, Ice T purchased cheap stereo equipment and began to learn to rap and turn tabling. As soon as he was honorably discharged, the world gained one of the most famous rappers ever.
12. Arnold Schwarzenegger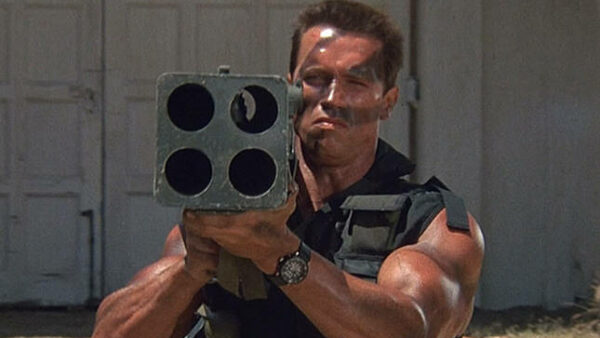 As a requirement for all 18-year-old Austrian males, Arnold Schwarzenegger had to serve one entire year in the Austrian Army. During his service, the young Schwarzenegger went AWOL during basic training so he could participate in the Junior Mr. Europe contest.
Though he won, the victory came back to haunt him as he had to spend a week in military prison because of his absence. Mr. Universe once recalled:
"Participating in the competition meant so much to me that I didn't carefully think through the consequences,"
11. Michael Caine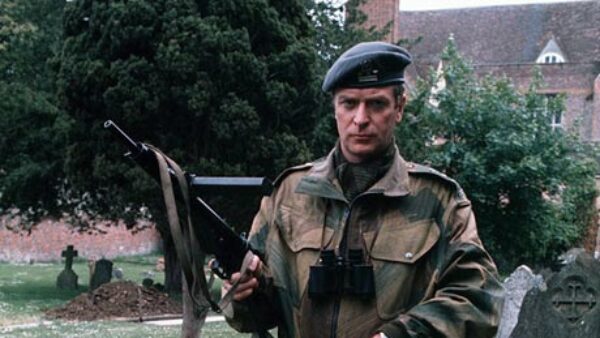 The two-time Academy Award winner was conscripted to do his national service way back in 1952 and served in the British Army's Royal Fusiliers. Michael Caine claims that he faced a near-death experience during his time in the army.
In an attempt to combat youth violence, Caine has expressed his desire for the national service to return as he believes that the youth have a:
"sense of belonging rather than a sense of violence."
10. Mr. T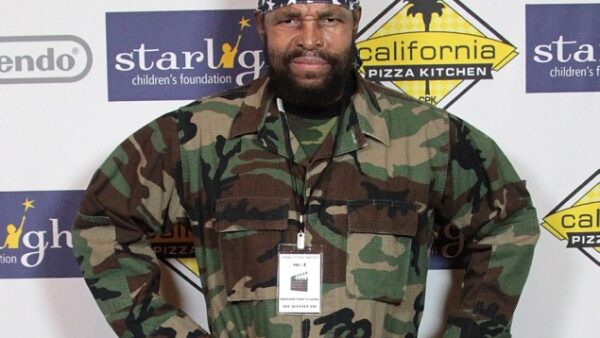 Born Lawrence Tureaud, Mr. T is a legitimate tough guy. Long before he was pitying the fool, Mr. T enlisted in United States Army and served in the Military Police Corps. During his time, he was promoted to squad leader due to a letter of recommendation from his drill sergeant.
After being discharged, he tried his luck by joining the Green Bay Packers of the NFL but fate had different plans for him as Mr. T became an actor with The A-Team and Rocky III being his finest works and a professional wrestler who competed in the first two WrestleMania.
9. Chuck Norris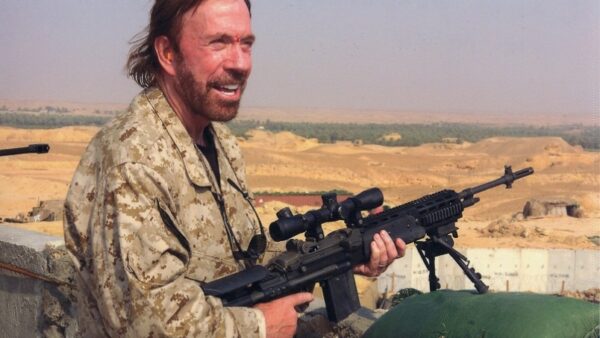 There are a lot of "Chuck Norris Facts" on the internet but jokes apart, here is a real one: Chuck Norris served in the United States Air Force for four years. As an Air Policeman, the would-be actor and martial artist was sent to Osan Air Base, South Korea, and it was there that he acquired the nickname, Chuck.
Furthermore, Norris began his training in Tang Soo Doo there and opened his own Karate school after being discharged. In 2001, Norris – who had become an actor due to his martial arts success – received the Veteran of the Year award from the United States Air Force.
8. Morgan Freeman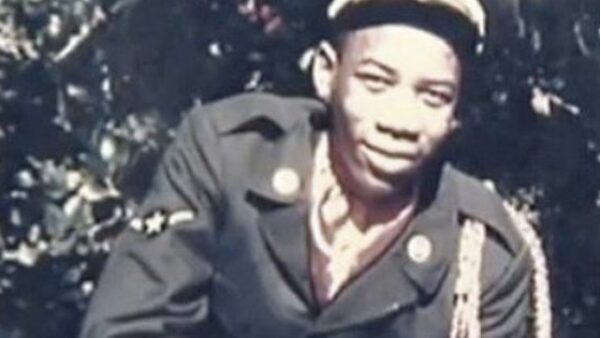 Believe it or not, Morgan Freeman declined a drama scholarship from Jackson State University in order to enlist in the United States Air Force. Serving as an Automatic Tracking Radar Repairman and rising to the rank of Airman 1st Class, it seemed that Freeman would spend his entire life in the army until he sat in the cockpit and felt like he was:
"sitting in the nose of a bomb."
Freeman realized that he was not "in love with the idea" of being a fighter pilot so he left the army, moved to Los Angeles, California, to take acting lessons and become one of the most bankable Hollywood stars ever and win an Academy Award from five nominations.
7. Drew Carey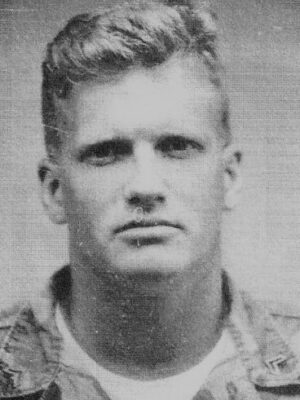 Long before Drew Carey entertained the world as a stand-up comedian and the game show host of The Price is Right, he enlisted in the United States Marine Corps Reserve and served for six years.
Once suggested by a friend to go to a library and read books on how to write jokes, Carey's life changed forever as he started to perform at local comedy clubs and still manages to amuse himself today.
6. Jimi Hendrix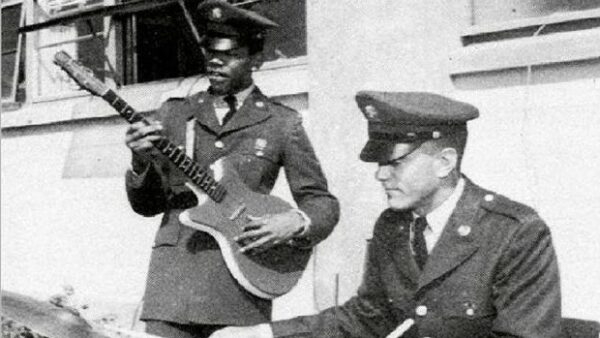 With all honesty, the world would have been robbed of the magnificence Jimi Hendrix displays while playing the guitar if he took his time in the army seriously. The guitarist enlisted in the United States Army and trained as a paratrooper in the 101st Airborne Division but was granted an honorable discharge a year later.
It turned out that Hendrix was never interested in military life and even in the army he spent most of his time playing the guitar. After leaving the army for good, Hendrix tried his luck as a musician and the rest is history.
5. Clint Eastwood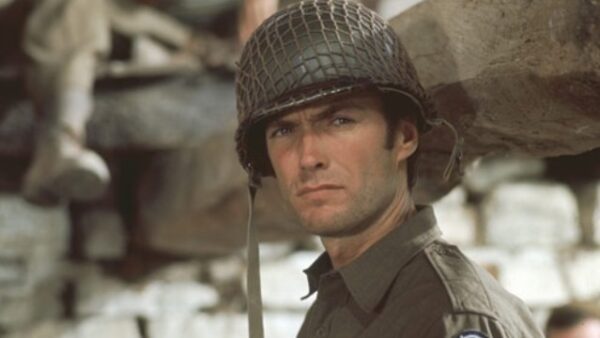 There are only a few celebrities who have stood the test of time and Clint Eastwood is one of them. Even today at the age of 85, Eastwood is directing blockbuster movies and occasionally works as an actor.
Often portrayed as a symbol of masculinity, it should be no surprise that Eastwood served in the army as well. At age 21, Eastwood was drafted by the United States Army and assigned to Fort Ord in California where he worked as a swimming instructor and lifeguard.
4. Sean Connery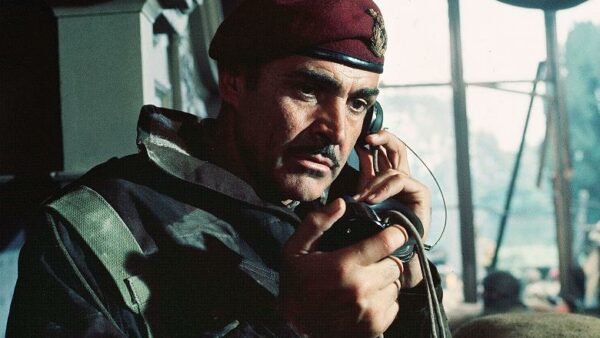 Retired Scottish actor Sean Connery has come a long way from working as a milkman and becoming one of the biggest stars in Hollywood. Some way along the line, the James Bond star joined the Royal Navy.
Three years later, Connery was discharged on medical grounds due to a duodenal ulcer – a condition that has been very prevalent in the male members of his family's previous generations.
3. Mahendra Singh Dhoni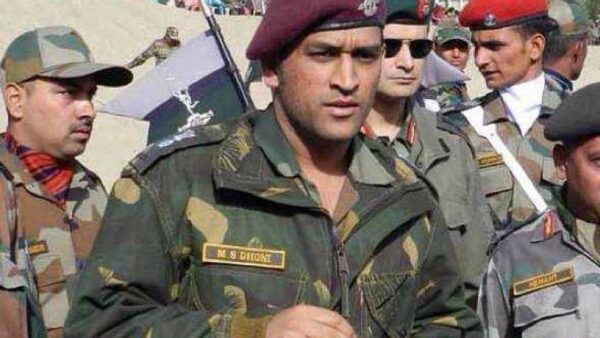 As the only sportsman on the list, Mahendra Singh Dhoni plays for the Indian national cricket team and his fame has reached the entire globe. With tremendous success under his belt, Dhoni has made his team win the 2007 ICC World Twenty 20, 2011 ICC Cricket World Cup, 2013 ICC Champions Trophy, etc.
Those marvelous achievements have impressed everyone including the Indian Territorial Army which bestowed him the honorary rank of Lieutenant Colonel. Technically, the ace cricketer has not served in the army but that did not stop him from willingly undergoing their rigorous Para brigade training.
2. Elvis Presley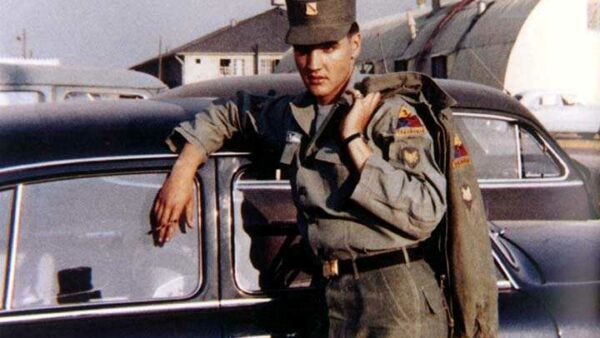 By the time he was drafted, Elvis Presley was already recognized as the King of Rock and Roll. Being inducted as a private, the King was looking forward to his military stint.
"The army can do anything it wants with me",
said Elvis.
"Millions of other guys have been drafted, and I don't want to be different from anyone else."
His time in the army was indeed a blessing in disguise as he met his future wife Priscilla Beaulieu while serving in Germany. After two years of service, the King was honorably discharged with the rank of sergeant.
1. James Stewart
Nominated for five Academy Awards and winning one, it is safe to say that James Stewart was as good on the screen as he was on the battlefield. Serving for 57 years while working as an actor, Stewart excellently showed that he was a multi-talented individual.
As a veteran of World War II, the Korean War, and the Vietnam War, the military résumé of Stewart is absolutely impressive. Receiving several awards for serving his country, such as the Air Force Distinguished Service Medal, Army Commendation Medal, and Presidential Medal of Freedom, it is amazing that Stewart was able to do all that while giving movie performances worthy of Academy Awards.
Reaching the rank of Brigadier General, he was truly a vital part of the Army Air Forces and the United States Air Force. Dying at the age of 89, President Bill Clinton commented that America had lost a
"national treasure … a great actor, a gentleman, and a patriot."
Hope you like our list of celebrities you didn't know served in the army. Feel Free to share your views in the comments below!