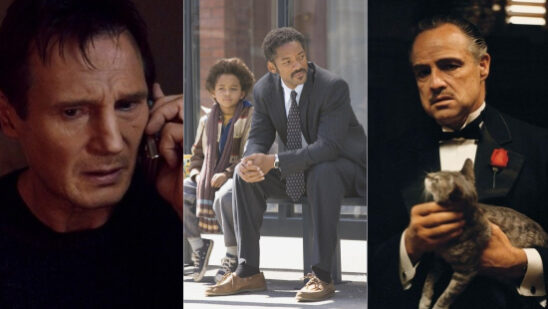 The bond shared by a father and his children is irreplaceable. Until the point of parenthood, one cannot imagine the abundant sacrifices a father makes for his little ones. Yet Hollywood gives a glimpse of how compassionate a father can be. Here are a few of the 15 best movies about fatherhood:
15. Cheaper by the Dozen (2003)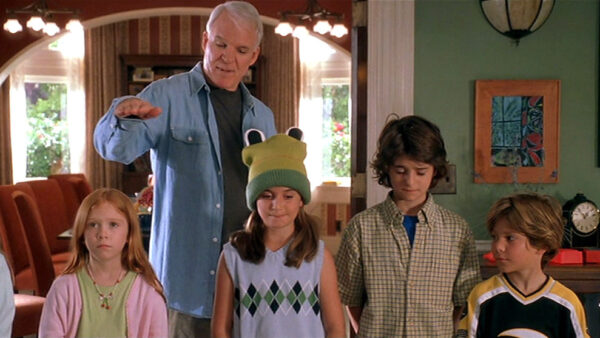 If you think just one child is enough to be considered a full-fledged responsibility, just be glad you are not Tom Baker. As the title of the movie provides a hint, he has twelve kids with his wife, Kate.
When Kate embarks on a national tour to promote her book, Tom is left with the gigantic responsibility of taking care of all of his kids at home until she comes back. After a series of hijinks, he quickly realizes that taking care of children is not as easy as it seems.
14. Three Men and a Baby (1987)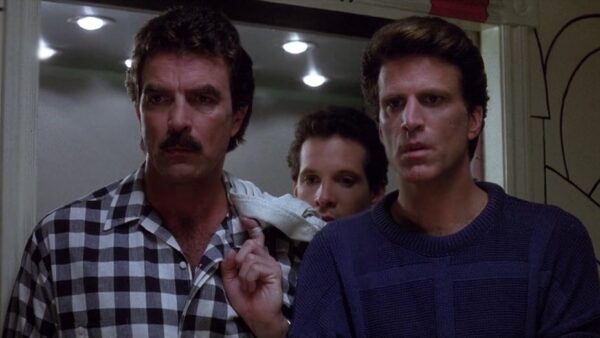 Considered an absolute classic of the 1980s cinema, Three Men and a Baby does not disappoint when it comes to making the audience laugh. Peter, Michael, and Jack seemed to have their lives right where they wanted.
From hard partying and various flings with women, the three friends were fully enjoying their bachelor life until someone dropped a baby on their doorstep. Believing that it is up to them to take care of the child, they come to terms with the fact that sometimes, it takes more than one dad to look after a baby.
13. Mr. Mom (1983)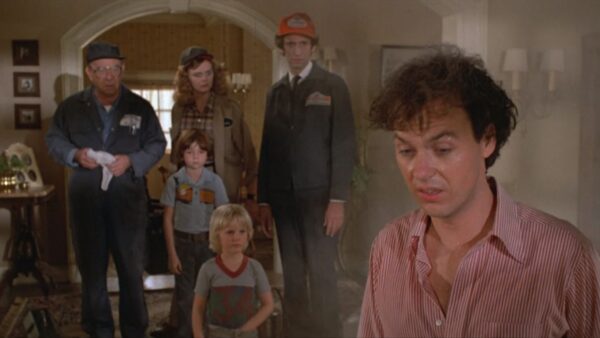 Years before he donned the Batsuit and saved Gotham City, Michael Keaton was a stay-at-home dad taking care of his three children in the comedy flick, Mr. Mom. After losing his engineering job at the Ford Motor Company, Jack Butler returns home empty-handed but his wife Caroline has a solution to their problems.
As a means to financially support their family, Caroline decides to resume her job as an executive at an advertising firm. Thus, leaving Jack alone with his three children at home and appreciating the bond he has with them.
12. Father of the Bride (1991)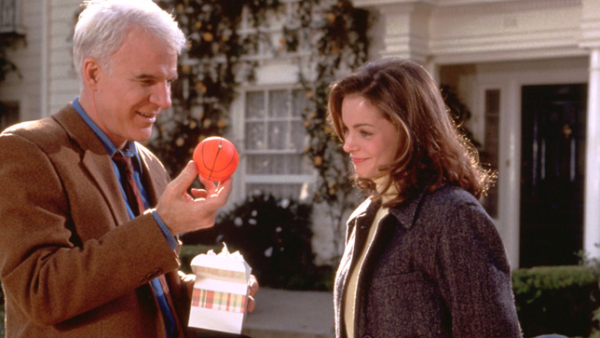 There comes a time in a father's life when he has to witness his daughter getting married and leaving his house. Yet that bittersweet moment is indeed memorable but for George Banks, it is unbearable.
As he observes that his daughter Annie is getting too close to her would-be husband, he gets jealous of the affection and is reluctant to let her go. Above all, if you are a Steve Martin fan, then Father of the Bride is definitely a must-watch!
11. Air Force One (1997)
Though the movie is primarily a political action thriller, it is easy to forget that U.S. President James Marshall (portrayed by Harrison Ford) is a family man underneath his image as a seasoned politician.
As his plane Air Force One is hijacked by Russian terrorists, President Marshall delicately tackles the hostage situation while not only doing what is right for his country but also for his wife Grace, and 12-year-old daughter, Alice.
10. Armageddon (1998)
For Earth, Harry S. Stamper is their hope of survival. For NASA, he is the best deep-sea oil driller in the world. For Grace, he is her beloved father. As the planet is on the verge of a collision course with an asteroid, NASA seeks assistance from deep-core oil drillers to save humanity.
Though Harry agrees, his daughter Grace could hardly cope with the possibility that she might never see her father again. Directed by Michael Bay, Armageddon features an ensemble cast of Bruce Willis, Ben Affleck, Steve Buscemi, Liv Tyler, Owen Wilson, Billy Bob Thornton, and William Fichtner.
9. He Got Game (1998)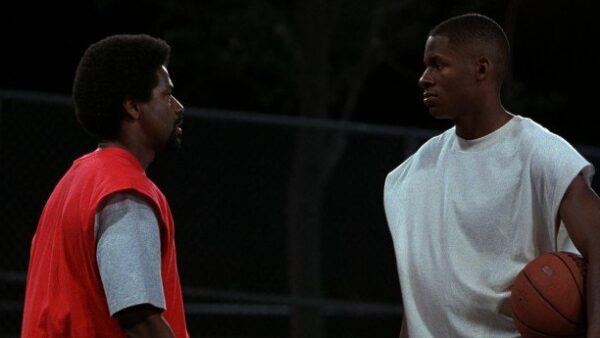 As one of the greatest actor-director partnerships in Hollywood, Spike Lee and Denzel Washington joined forces to bring forward a heartwarming father-son story in the form of He Got Game.
Imprisoned for accidentally killing his wife, Jake Shuttlesworth's luck is about to change for the better. If he could convince his estranged son and promising basketball player Jesus to join the governor's college, his prison sentence would be reduced.
8. Mrs. Doubtfire (1993)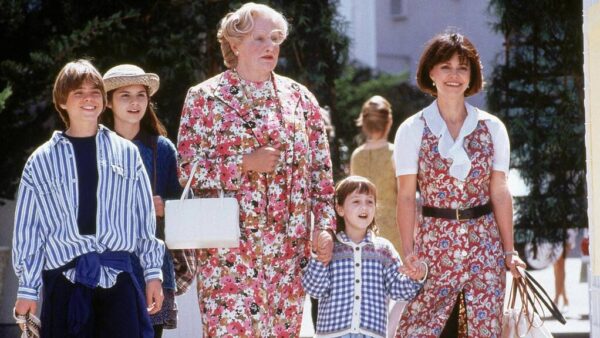 The late Robin Williams truly was a one-of-a-kind actor. Starring as Daniel Hillard, he goes through a heartbreaking divorce, and his ex-wife Miranda takes their three children away from him.
Undeterred due to being the dedicated father he is, Daniel disguises himself as an old female Scottish housekeeper and goes by the name of Mrs. Euphegenia Doubtfire. Once hired by his ex-wife as a nanny, he proves that he would go to any lengths to spend time with his children.
7. Field of Dreams (1989)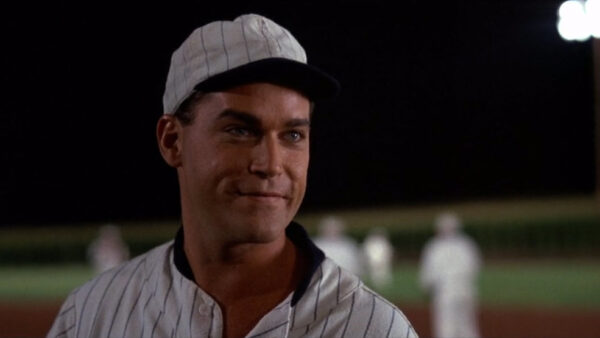 Just because someone has passed away, it does not mean that they are truly gone from our life. Based on W.P. Kinsella's novel Shoeless Joe, Field of Dreams might be a baseball movie but underneath the surface, it is a classic movie about fatherhood.
Ray Kinsella lives in an Iowa cornfield with his wife and daughter but once he builds a baseball field, he reconnects with the spirit of his late father and devoted baseball fan, John Kinsella.
6. The Royal Tenenbaums (2001)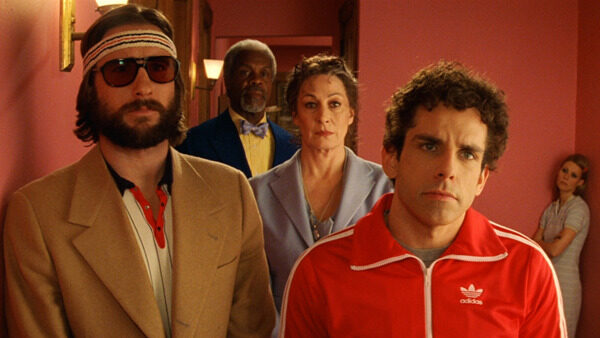 Directed by critically acclaimed director Wes Anderson, The Royal Tenenbaums showcases a story of three siblings distant from each other but reuniting for the sake of their father after he falsely claims that he has a terminal illness.
Starring an ensemble cast of Danny Glover, Bill Murray, Gene Hackman, Ben Stiller, Anjelica Huston, Luke, and Owen Wilson, the movie was Anderson's highest-grossing movie until The Grand Budapest Hotel. Moreover, the movie was also nominated for an Academy Award for Best Original Screenplay.
5. Taken (2008)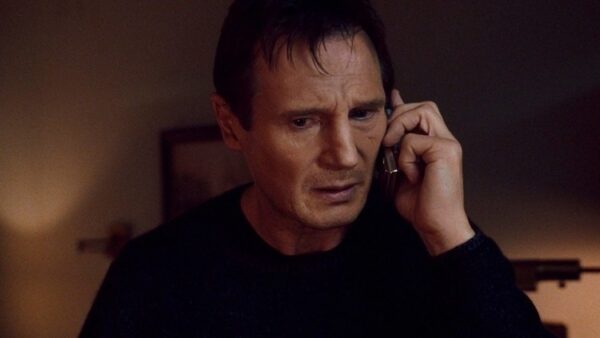 God forbid any father to have their child kidnapped but for Bryan Mills, it is a typical Tuesday. After his teenage daughter is captured by human traffickers, it is up to Mills to save her life from trouble.
Being a former Secret Service agent, Mills takes the audience on the ultimate thrill ride. Although the plot seems too basic, Taken turned out to be a thunderous success at the box office, spawned two sequels, a television series, and established Liam Neeson as a new action movie star.
4. Indiana Jones and the Last Crusade (1989)
Even archeologist Indiana Jones loves spending time with his father. In the third installment of the Indiana Jones franchise, Henry Jones, Sr. gets abducted by Nazis during the search for the Holy Grail.
Never the pushover, Indiana Jones embarks on a thrilling journey to rescue his beloved father from impending doom. Nominated for three Academy Awards, the film won one for the Best Sound Effects Editing category.
3. The Godfather (1972)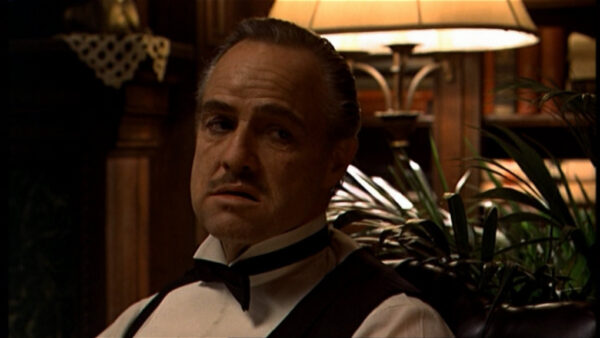 It is very easy to relegate The Godfather as a movie that glorified crime but truth be told, it is heavily comprised of scenes of a dedicated father doing best for his three biological sons, one adopted son, one daughter, and countless godsons.
Who can ever forget the several favors and requests fulfilled by Don Vito Corleone to his numerous godsons? Who can ever forget Don telling Johnny Fontane to be a "real man" by spending time with his family?
From breaking down in tears after seeing the dead body of his eldest son Sonny turned into a bloody pulp to telling his youngest son Michael that he never wanted him to follow in his footsteps and enter the mafia, The Godfather is a beautiful movie about a loving father and his children.
2. Finding Nemo (2003)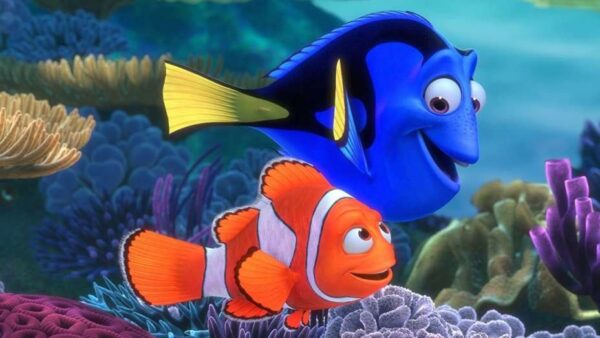 The only animated movie on the entire list and it needs no introduction. A landmark of Pixar Animations, Finding Nemo is the gratifying story of clownfish Marlin swimming great lengths of the ocean to reach Sydney in order to find his son, Nemo.
Emotional and breathtaking, Finding Nemo won the Academy Award for Best Animated Feature and proved to moviegoers that even an animated father-son story can bring tears to our eyes.
1. The Pursuit of Happyness (2006)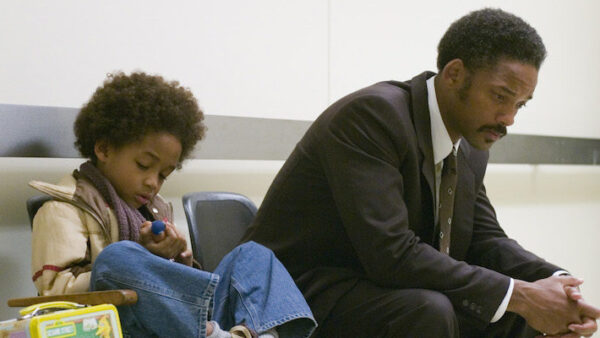 Was there any doubt about which movie would hold the top spot on the list? Based on a true story, Chris Gardner is down on his luck, recently divorced, penniless, homeless, and has custody of his soon-to-be five-year-old son, Christopher, Jr.
Doing everything in his power to be a stockbroker, he leaves no stone unturned to achieve his goal of providing a better life for himself and his son. The Pursuit of Happyness is undoubtedly the best film about fatherhood and stars the real-life father-son duo of Will Smith and Jaden Smith.
Honorable Mentions
We can't resist mentioning some of the best movies about fatherhood below as well:
The Lost City of Z (2016)
Daddy's Home (2015)
Daddy Day Care (2003)
Hope you enjoyed reading our list of best movies about fatherhood. Feel free to share your views in the comments below!