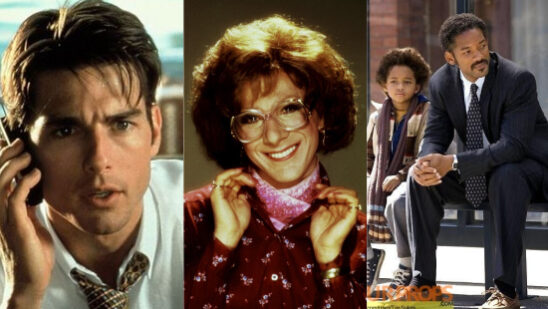 Some people prefer action movies, some romantic comedies, and some horror movies, but no one can ever say no to 'feel-good' movies. Movies that leave you feeling happier, make you ponder about life, love, and family, make you sort out your priorities, or in short make you really think. Although this genre can differ from person to person, we have compiled a list of the 15 best feel good movies that will make you smile, give you a warm feeling of happiness and instantly perk up a bad day:
15. 10 Things I Hate About You (1999)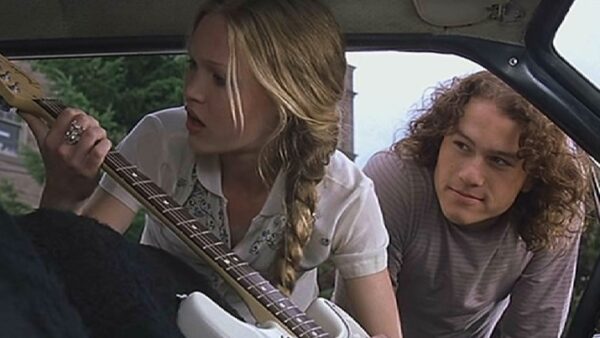 This romantic comedy movie is a modernization of The Taming of Shrew, a 16th-century comedy by William Shakespeare, retold in the 1990s high school setting. This movie is about Cameron who is smitten with Bianca but learns her father has forbidden her to date until her man-hating older sister Kat starts dating. He attempts to get Patrick, the bad boy of their school, to date Kat. This heartwarming movie is still considered one of the best rom-com of all time.
This movie was definitely a breakthrough for Gordon-Levitt, Heath Ledger, Oleynik, and Stiles – all of them were nominated for their roles on various award shows. Stiles won the CFCA Award for Most Promising Actress and MTV Movie Award for Breakthrough Female Performance. It was a box office success, generating USD $8,330,681 on its opening weekend, and ranked number two behind The Matrix. Ten years after its release, it was adapted into a TV series of the same title, running for twenty episodes.
14. Jerry Maguire (1996)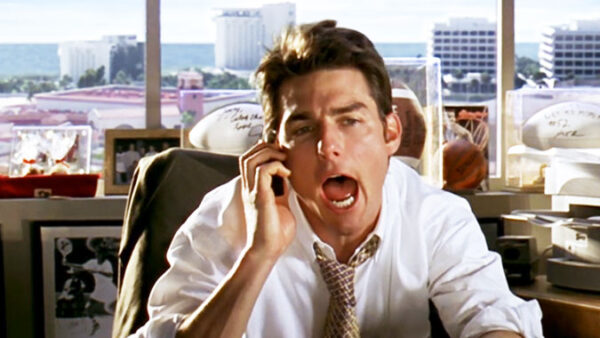 Among the top ten highest-grossing movies of 1996, Jerry Maguire is considered one of the best Tom Cruise movies. This movie is about the growth of an individual and about finding your true self. The high-profile sports agent has a moral epiphany and in the heat of the moment sends a company-wide memo, only to get fired in the end. A man who once had everything, a great job, and a beautiful wife, suddenly hit rock bottom. But that doesn't stop him from trying again.
This movie was inspired by Leigh Steinberg, a sports agent. It was a major success generating $273 million worldwide. It was nominated for five Oscars, including Best Actor for Tom Cruise, Best Picture, and Cuba Gooding Jr bagged an Oscar for Best Supporting Actress, as well as Guild Award for Best Supporting Actress.
13. Chef (2014)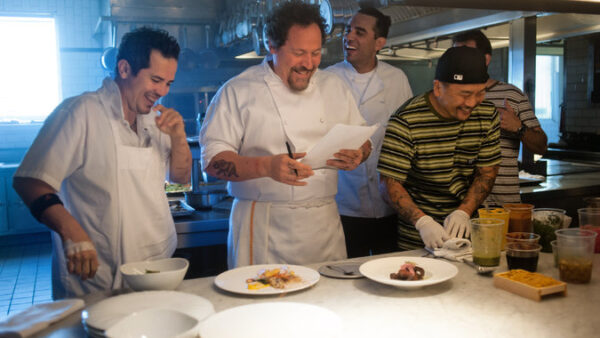 A comedy-drama movie directed, co-produced, and written by Jon Favreau who also starred as the main lead. He plays a professional chef who quits his job at a popular restaurant after his public fight with a food critic. He resolves to fix up a food truck and goes after his dreams of starting his own food business without anyone restricting his creativity. This movie is a celebration of the love for family, friends, and of course food.
The movie was well-received at the box office grossing $45 million and also by the critics who praised its writing and direction of Favreau. He won AARP Critics Choice Award for Best Actor in a Comedy Movie, as well as the Tribeca Film Festival's Audience Award for Narrative. The movie won the AARP Movies for Grownups Award for Best Comedy.
12. Tootsie (1982)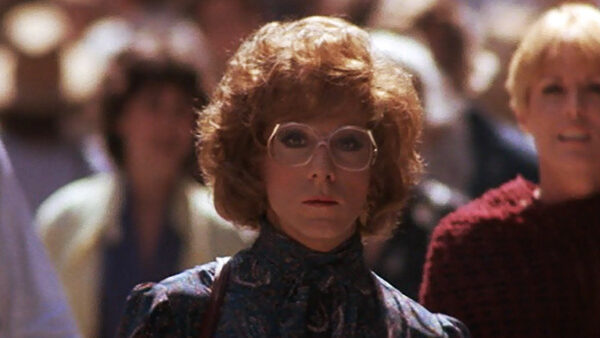 The story is about an unemployed talented actor, who is well known for being difficult on set and is forced to change his identity as a woman in order to get a job. One of the most intelligent comedy movies with a great script and perfect cast. The movie is so wonderful that it is still relevant today and has been deemed by the Library of Congress as "culturally, historically, or aesthetically significant" and is selected for preservation in the National Film Registry.
It was also a major hit at the time of its release grossing $177,200,000 in the U.S. alone. It was the second biggest-grossing movie of 1982 after E.T. the Extra-Terrestrial. This movie was nominated for ten Oscars with Lange winning the Best Supporting Actress award.
11. Love Actually (2001)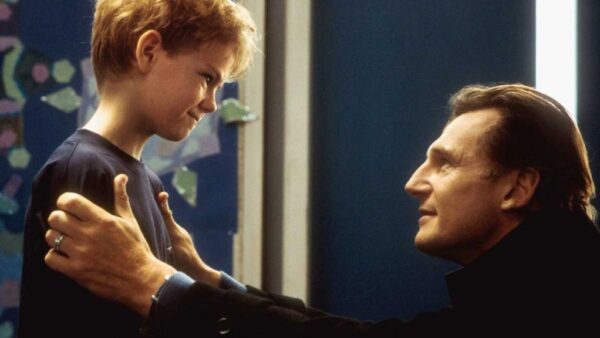 One of those movies that will suck you in right from the start, keep you hooked till the end, and leave you feeling warm and happy. It narrates the stories of eight different couples who struggle with love life in various interrelated tales during Christmas time. An amazing cast and an excellent script will make you laugh with different portrayals and attitudes toward love.
It generated mixed but mostly positive reviews grossing $247 million worldwide and bagging two Golden Globe nominations for Best Motion Picture – Comedy or Musical and Best Screenplay – Motion Picture. Bill Nighy won the BAFTA Film Award for Best Performance in Supporting Role, Martine McCutcheon won Empire Award for Best Newcomer, Emma Thompson won the Empire Award for Best British Actress, and the movie itself won the Empire Award for Best British Film.
10. Midnight in Paris (2011)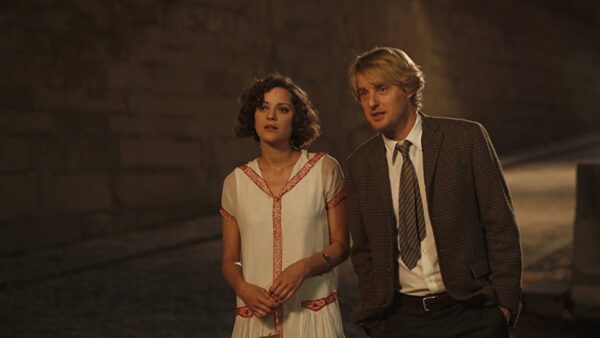 This is a story about a screenwriter who, during a trip to Paris with his fiancée and her family, finds himself mysteriously getting lost in the world of the 1920s at midnight every day. This marvelous movie will leave you feeling something magical, mystical, and special about the midnight hour. It will make you want to go after your dreams and believe nothing is impossible.
This movie has been considered one of the best movies of Woody Allen in recent years, also one of his highest grossing, and was received well by critics. It grossed $151 million worldwide. It earned Allen an Oscar for Best Writing, Original Screenplay. It was also nominated for an Oscar for Best Motion Picture of the Year.
9. The Blind Side (2009)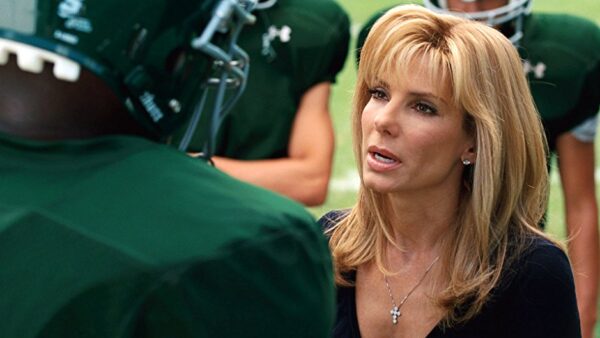 The thing about biopic movies is that most often the events are handled superficially and exploited to dramatize them, however, The Blind Side presented them in a profound and beautiful manner. A moving story about Michael Oher, a traumatized and homeless boy, whose life changes after he is welcomed warmly into a family, leading them to legally adopt him eventually.
It grossed more than $300 million worldwide.
Sandra Bullock won a well-deserved Oscar for Best Actress, a Golden Globe Award for Best Actress, as well as a Screen Actors Guild Award for Outstanding Actress in a Leading Role for her exceptional acting in the movie. The movie itself was nominated for an Oscar for Best Picture.
8. Breakfast at Tiffany's (1961)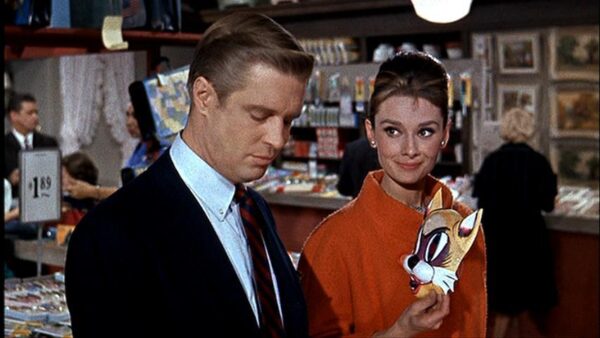 A truly classic rom-com movie based loosely on a novel of the same name by Truman Capote. An unusual romantic story with a touch of sophistication and a whole lot of glamor. The story revolves around a young beautiful socialite who gets attracted to a man who has recently moved into her building, but her past and current activities might get in the way of their romance. Hepburn's portrayal of the eccentric and naïve socialite became one of her iconic and memorable roles. She added a touch of sweetness and innocence to the role. This is a movie full of romance, humor, and style.
The movie won two Oscars – Best Original Song for Moon River and Best Original Score. It also received three Oscar nominations for Best Art Direction, Best Adapted Screenplay, and Best Actress for Hepburn. The movie grossed 14 million worldwide and was deemed by the U.S. Library of Congress as "culturally, historically, or aesthetically significant" and was selected for preservation in the National Film Registry.
7. About Time (2013)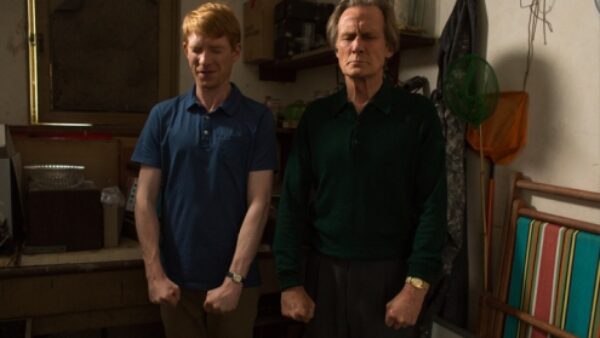 An intelligent, witty, moving, and humorous movie about time travel that will leave you thinking about love, life, and loyalty. It is a story about a young man who discovers his ability to time travel. Of course, as anyone else would, he resorts to changing his past to improve his present and future. However, he ends up making a series of mistakes and in the end, learns an important lesson.
This movie grossed $23,434,443 and bagged a series of nominations and wins. Bill Nighy won the UFCA Award for Best Supporting Actor, The movie won the Waki.TV Audience Award for Best European Film and it was nominated for Saturn Award for Best Fantasy Film.
6. Little Miss Sunshine (2006)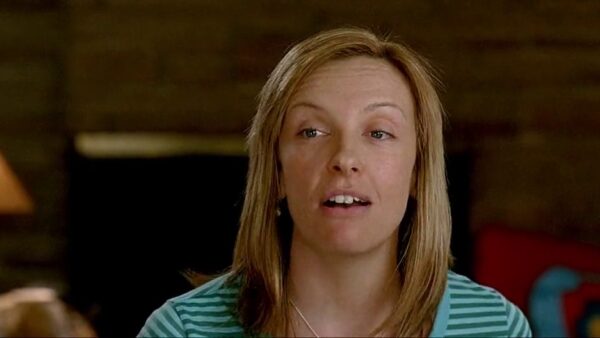 A classic and gentle road movie and family satire that revolves around the Hoover family. The family is determined to support their daughter to win a beauty pageant leading them on a cross-country road trip. This unusual road trip tests everyone's sanity as the quirks of the people involved lead to hilarious problems as they travel toward their destination.
Undoubtedly, one of the best cast a movie can get with excellent acting from each of them. They perfectly portrayed the spoken and unspoken reactions and brilliantly delivered their punchlines and dialogues. It grossed $100.5 million and was nominated for four Oscars including Best Picture and won two of them; Best Supporting Actor for Alan Arkin and Best Original Screenplay. This movie also won several other awards and nominations including Independent Spirit Award for Best Feature.
5. Ferris Bueller's Day Off (1986)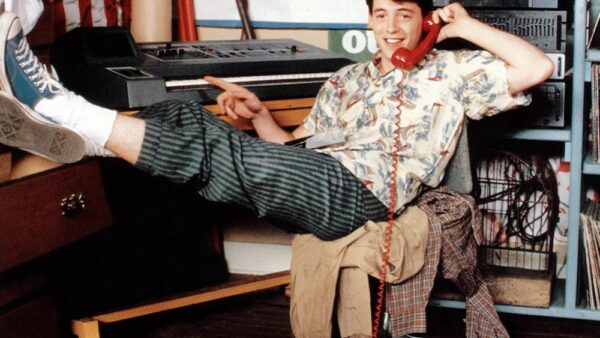 One of the most warm-hearted, sweet, and innocent teen movies ever made. It is considered a classic that every teenager, even in today's generation, can relate to. The story revolves around a troublesome teenager who is determined to skip a day in school to help his best friend win back some self-respect.
This movie grossed $70.1 million and became one of the top highest-grossing movies of 1986. It was deemed by the Library of Congress as "culturally, historically, or aesthetically significant" and got selected for preservation by National Film Registry. A series named Ferris Bueller was launched in 1990 which served as a prequel to the movie however, the series was canceled after the first season. In 2016, this movie was re-released as a part of its 30th-anniversary celebration.
4. The Pursuit of Happyness (2006)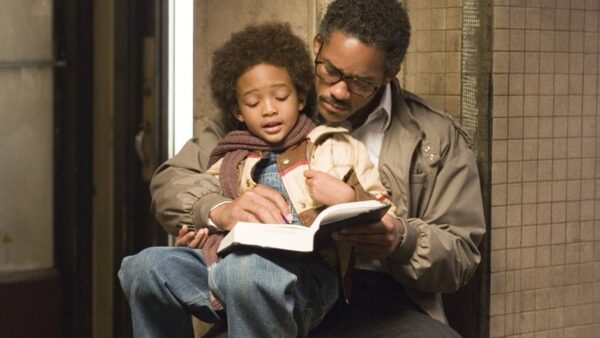 This emotional, heartfelt, and inspiring movie was based on Chris Gardner's eponymous memoir about his one year of being homeless. It is a touching story about a single father's struggle of protecting his son while trying to land a job. Will Smith gave one of his most impressive performances in this movie and Jaden playing his real-life son also did a spectacular job.
This movie is going to pull you in and keep you hooked while you experience the struggle of a father. It's going to make you cry, smile, and realize the importance of family and going after your dreams. This movie grossed $162,586,036 domestically and won 11 awards and 24 nominations including an Oscar nomination and a Golden Globe nomination for Best Actor for Will Smith.
3. Groundhog Day (1993)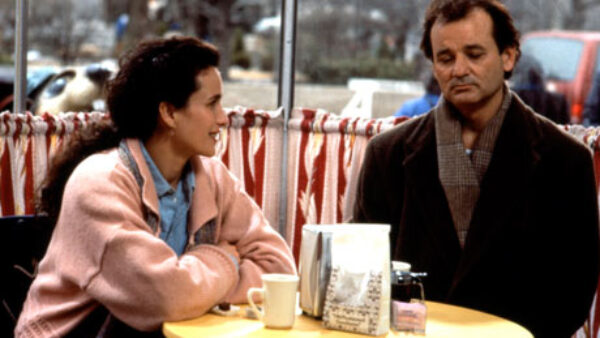 This fantasy comedy movie narrates the story of an arrogant TV weatherman who is sent to cover an annual Groundhog Day event in Pennsylvania and ends up in a time loop, living that day over and over again. After indulging in hedonism and trying to commit suicide several times, he starts reexamining his life. It is an inventive, sweet, humorous, and smart movie that will leave you wondering about your own life priorities.
It was a modest success at the time of its release but generated more appreciation over time and is now considered one of the best comedy movies. It was deemed by the Library of Congress as "culturally, historically, or aesthetically significant" and got selected for preservation by National Film Registry.
In 2016, a stage musical version of this story was premiered. It was nominated for the Hugo Award for Best Dramatic Presentation among other awards and won the BAFTA Film Award for Best Screenplay, and MacDowell won the Saturn Award for Best Actress.
2. Eternal Sunshine of the Spotless Mind (2004)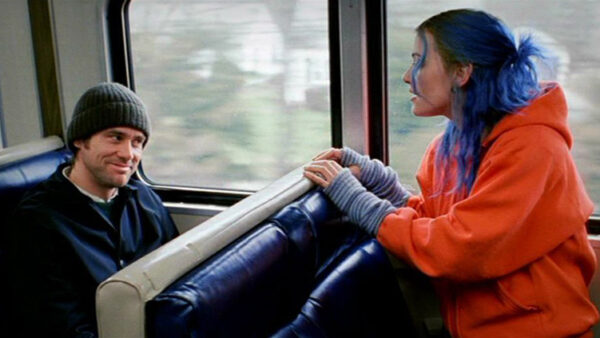 This romantic sci-fi is about an estranged couple who erase one another from their memories only to end up updating again. This movie utilized elements of nonlinear narrative and psychological thriller to explore romantic love and memory. It is unique, funny, heart-touching, and one of the most original movies to be made in recent years. It will leave you reconsidering your perceptions about memories, love, and life.
It grossed more than $70 million worldwide and won an Oscar for Best Original Screenplay. Winslet received an Oscar nomination for Best Actress.
Eventually, this movie developed a cult following and is considered, by critics, one of the best movies of the 21st century. Last year, a TV series based on this movie was announced which is still in the planning stages. It's surely one of the ultimate feel-good movies that can cheer you up in no time.
1. Forrest Gump (1994)
Based on Winston Groom's novel of the same name, this movie narrates the story of Forrest Gump, depicting several stages of his life. Without a doubt, one of the greatest movies ever to be made, it has drama, action, sadness, and humor all rolled into one. The story is heart-touching and moving. It will teach you about life and its meaning and how one person can influence so many lives.
This movie was one of the top-grossing movies of 2004, generating $677 million worldwide. It won Oscars for Best Director, Best Picture, Best Adapted Screenplay, Best Film Editing, Best Visual Effects, and Best Actor Award for Hanks. This movie also received multiple other awards and nominations, including Young Artist Awards, People's Choice Awards, and the Golden Globes.
A Forrest Grump-themed restaurant was opened in 1996 named Bubba Gump Shrimp Company and has since expanded to multiple locations. It was deemed by the Library of Congress as "culturally, historically, or aesthetically significant" and got selected for preservation by National Film Registry.
Honorable Mentions
Aside from the above-mentioned movies, we believe the following films also deserve an honorable mention:
The Intern (2015)
Legally Blonde (2001)
She's The Man (2006)
Limitless (2011)
Do you think we got our list of the best feel good movies ever right? Comment below and let us know what you think about these movies and which ones have we missed.