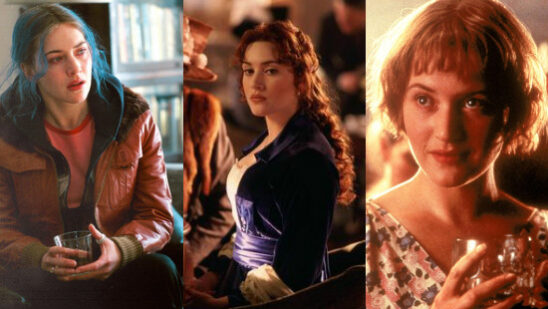 Kate Elizabeth Winslet, the ever popular English actress, barely needs an introduction. With several awards to her name, she has left an iconic footprint in the movie industry. Her captivating and overwhelmingly versatile roles have never failed to intrigue the audience. Here today we take a look at the 15 best Kate Winslet movies of all time:
15. Hideous Kinky (1998)
Adapted on the autobiographic novel by Esther Freud, Kate Winslet plays as a 25-year-old Julia who heads for Morocco with her children to take on a journey full of spiritual events, and family bonding.
The movie was well received because of how spectacularly Kate brought her character to life, along with the depiction of different cultures and importance of faith.
14. Enigma (2001)
World War 2 was chaotic and resulted in the massacre of millions of people, and rarely does a movie capture the entirety of this historical event. Enigma highlights the events that led up to the British breaking a German code called Enigma. Although the movie is highly fictionalized, Kate Winslet fulfills her role as Hester Wallace, a housemate of a missing woman.
13. The Reader (2008)
Based on a German novel, The Reader is a German-American romantic film that takes place post World War 2. Kate Winslet plays the role of a woman called Hanna who aids a teenager, Michael Berg, twice as young as her.
She beautifully captures the physical and emotional intimacy between the two characters and how a friendship turns into a romanticized relationship. However, one day she mysteriously disappears only to reappear in Michael's life 8 years later, full of secrets and stunning revelations.
12. Revolutionary Road (2008)
A movie based on a novel by Richard Yates, Revolutionary Roads is a British-American romantic film highlights the struggle of an average suburban family as they journey together through personal problems while trying to raise their two kids.
Kate Winslet plays the wife, April Wheeler, who finds herself stuck in an ordinary day to day life while failing to live the dream of being an actress. Her husband, April Wheeler, struggles with his job all the while trying to overcome the hardship of a nuclear family.
11. Carnage (2011)
As two boys get involved in a fight, their parents hold a meeting to discuss the situation and settle it out. But progressively through the movie, the arguments become chaotic and childish.
Kate plays the mother of Zachary Cowan, who strikes his classmate, Ethan, with a stick. As Ethan suffers from several injuries, the parents try to talk it out. Kate displays top class acting of a nervous and distressed mother in this magnificent comedy-drama film.
10. Quills (2000)
Staged in the Napoleonic era, inmate writer Marquis De Sade, is imprisoned at an asylum for certain activities. Kate Winslet plays the role of a laundress befriended by Marquis but things take a turn for the worse as it comes to Napoleon's knowledge that Marquis' books are being secretly published. As he sends an infamous torturer to the asylum, things may just turn out to be more troublesome than they appear.
9. Iris (2001)
Based on the true story of an alluring life-long romance, with Kate playing as Young Iris Murdoch, a novelist in love with a man that sticks with her through her battle against the Alzheimer's disease. Kate's gloriously stunning acting brings out the lively spirited personality of Iris as oppose to her awkward husband who devotedly sticks by her side.
8. Jude (1996)
Based on Thomas Hardy's classic novel, Jude unveils the hardships of life when you are thrown onto a path that sets you astray from your initial path. Jude is a young man full of ambitions but unfortunate events push him into the life of a stonemason.
With a failed marriage and sad job, he finds himself falling in love with Sue, played by Kate Winslet, who in her life is dealing with a bad marriage as well.