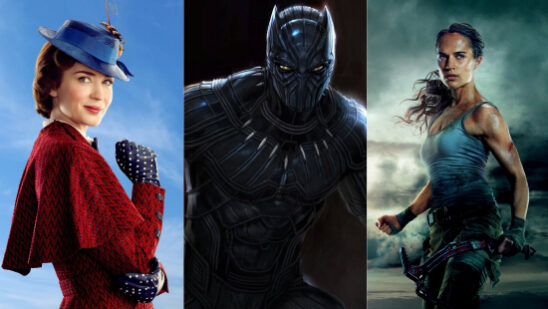 Jam-packed with action and excitement, 2018 seems to be a great year for movies. From superhero flicks to reboots, Hollywood seems to reuse and recycle plots on more than one occasion yet fans never get tired of asking for more. Here are the 15 most anticipated movies of 2018:
15. Ready Player One
Steven Spielberg is one of the most formidable filmmakers of the last four decades. Releasing one blockbuster after another, the acclaimed director has an impeccable résumé and seems to mesmerize the audience once again with his upcoming movie Ready Player One.
Based on the science fiction novel of the same name by Ernest Cline, the year is 2045 and the human race is drenched in desolation due to social ills such as pollution, climate change, and corruption. In order to escape the aforementioned calamities, humans have no choice but to live a life of virtual reality.
14. Ocean's Eight
Even though George Clooney firmly denied the possibility of Ocean's Fourteen, hope prevailed until Bernie Mac's death served as the final nail in the coffin. Still, that did not stop Hollywood from continuing the franchise.
As a spin-off and sequel to the successful franchise, Ocean's Eight will have a star-studded female-led cast of Sandra Bullock, Cate Blanchett, Helena Bonham Carter, and Anne Hathaway. The movie crucially serves as a make-or-break situation for the franchise. After all, we all know how disastrous (and unfunny) the all-female Ghostbusters reboot was.
13. Slender Man
What started as a mere internet meme ultimately became a social media phenomenon. When the creepypasta creation allegedly inspired two 12-year-old girls to stab their classmate, Hollywood landed upon a new idea for a horror movie.
The movie admittedly is not as hyped as the rest of the entries in the list nor has the chance to be an equally impressive blockbuster but due to its lingering mystique, Slender Man still holds a spot as one of the most anticipated movies of the next year.
12. Bohemian Rhapsody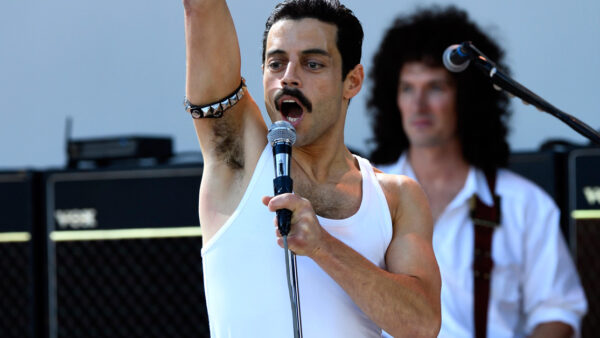 Arguably the greatest frontman in rock music, Freddie Mercury was the lead vocalist of Queen and his biopic has been a subject of much anticipation ever since being announced way back in 2010. As an eccentric musician, Mercury was an electrifying performer but it was his personal life that received a bulky amount of media attention as well.
The movie's production has gone through multiple casting choices for the leading role until finally Rami Malek was finalized. The misfortunes escalated when Fox fired director Bryan Singer and replaced him with Dexter Fletcher. Yet the production embodies the true spirit of one of Queen's best songs The Show Must Go On.
11. Mary Poppins Returns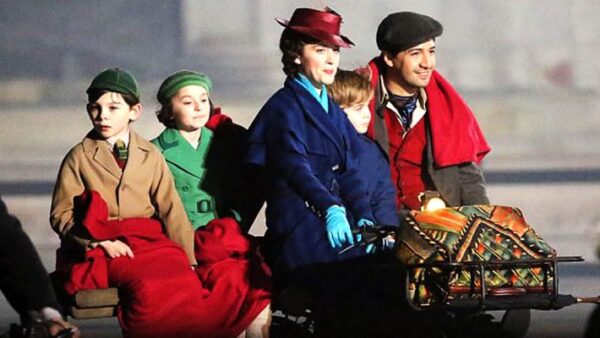 Hailed as the crowning achievement by Walt Disney himself, Mary Poppins received universal acclaim at the time of release in 1964. The movie bagged five Academy Awards from a staggering amount of thirteen nominations but would Walt Disney Studios be able to replicate the critical and commercial success of the original film?
Furthermore, is a sequel after 54 long years really necessary? Starring Emily Blunt as the title character, Mary Poppins Returns is set 20 years after the events of the first film and takes place at a time when the now-grown-up Jane and Michael Banks have faced a family tragedy.
10. Venom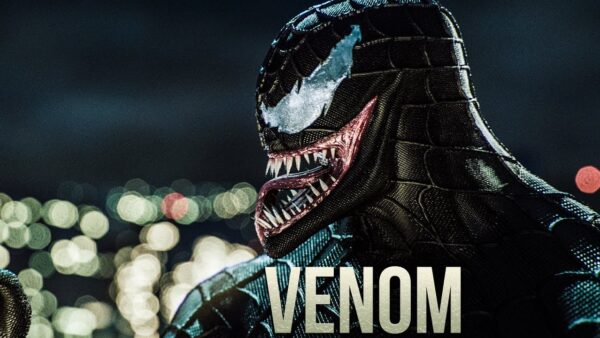 The catastrophic Spider-Man 3 not only killed the franchise but also any chances of Topher Grace returning as Venom on the silver screen. That all drastically changed when it was announced that none other than Tom Hardy would be starring as the title character in what intends to be the first movie of Sony's Marvel Universe.
As one of the most popular anti-heroes in comic books and one of the most renowned characters from Spider-Man's crime-fighting adventures, Venom could be the next big thing in the anti-hero movie genre after Deadpool.
9. Tomb Raider
The official announcement for the third Tomb Raider movie came in 2009 and after nearly a decade, the script and development have been a tumultuous phase. While some fans expressed disappointment after realizing that Angelina Jolie would not be starring in her iconic role due to the film being a reboot, others looked forward to the new direction.
Directed by Roar Uthaug and released by Warner Bros. Pictures, Tomb Raider will hit the theaters in March 2018 and will star Academy Award-winning actress Alicia Vikander.
8. Black Panther
He is the very first mainstream superhero of African descent. Black Panther made his live-action debut in Captain America: Civil War and was able to impress even casual fans with his brief role.
Now armed with a solo movie of his own, the king of Wakanda is set to embark on an adventure one more time before facing Thanos in the upcoming superhero movie Avengers: Infinity War.