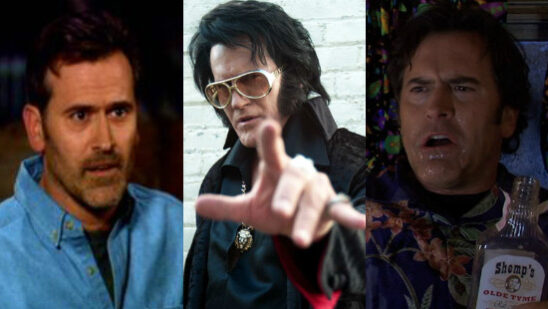 Michigan-born Bruce Lorne Campbell is a man of many talents. An actor, director, voice artist, producer, and even an author of a book, he is well known in the show biz industry. Better known as a cult actor, his famous works include donning the role of Ash Williams in Evil Dead. Bruce has been a part of many low-budget films, and big successes at the box office, and has even featured in some of the very popular TV series like X-Files. Without any further delay, we will take a look at the 15 best Bruce Campbell movies of all time that you should definitely watch:
15. Man with the Screaming Brain (2005)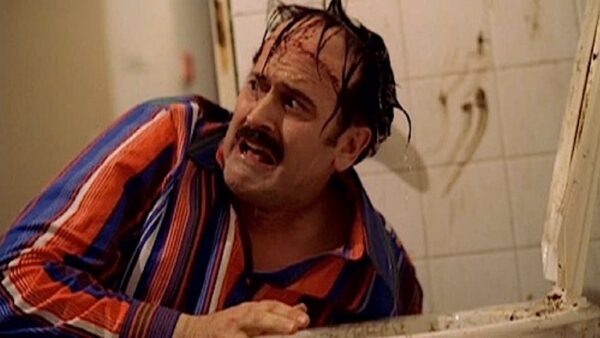 This sci-fi comedy has Bruce Campbell written all over it. From being the director to the writer to the lead actor, it is all a one-man show. The plot of the movie is unique.
A scientist manages to bring amalgamate the brains of a wealthy businessman and a Russian taxi driver, both killed by the same woman. Polar opposites in nature but now in a single body, the movie shows how they form a partnership in their vengeance against a common enemy.
14. Terminal Invasion (2002)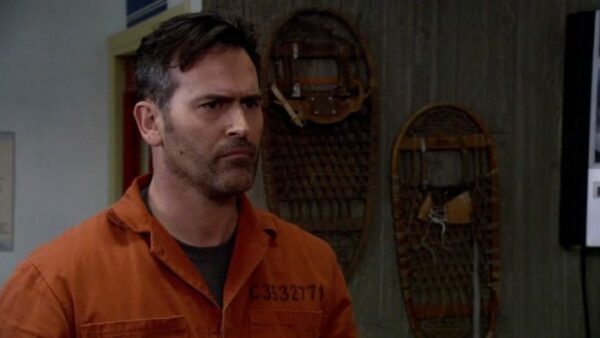 This sci-fi has Bruce Campbell taking the role of a convict who is being transported to another facility but a car accident has them change their destination (because of extreme snow) to a nearby private airport.
The start of the movie might have misled some into believing it is a crime-action flick. Soon enough, however, the plot twists reveal that there are aliens amongst the people in the airport, all in human disguise.
The pilot who refuses to take off in such weather conditions is played by a lovely Chase Masterson. With a wide range of characters in the form of passengers, the movie will have you guessing which of them is an alien and there will be major surprises! While the plot itself is not unique, Bruce Campbell with his charm certainly earns the movie good points.
13. Alien Apocalypse (2005)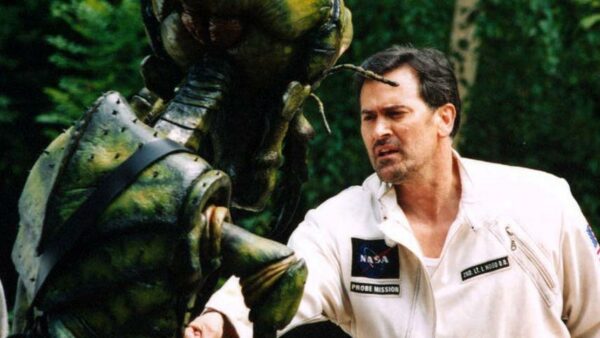 This sci-fi horror venture, written and directed by Josh Becker, stars the famous Bruce Campbell as an astronaut, along with Renee O'Connor, who both arrive back on Earth after 40 years in a space mission. To their surprise, the human race has been subjugated to slavery by alien bugs.
Just like any patriotic human would, Ivan and Kelly (Bruce and Renee) take it upon themselves to save the human population from unworthy aliens' control.
12. Going Back (1984)
Ron Teachworth's romantic flick is an amazing experience that is much like an old man reminiscing his stories that you can relate to. The mood of the film is delicately set, nothing is overdone.
In fact, the lead actors, Bruce Campbell and Christopher Howe, who star as the young students who set out to explore the countryside and meet the interesting old man Jack, are perfect for their respective roles. While one finds a shadow of a father in Jack, the other falls for a local girl. They return to this memorable place four years later but find that things have changed.
11. Sundown: The Vampire in Retreat (1989)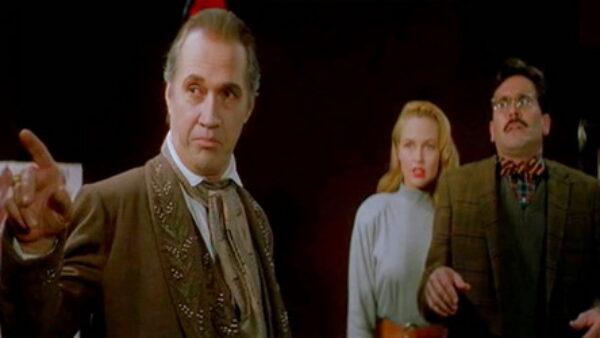 Who knew even vampires use cosmetics? Yes, you read it right. This horror-comedy, directed by Anthony Hickox, features vampires using sun cream.
Bruce Campbell stars as the famous vampire Van Helsing. The movie is a comedy based on the lounge for vampires in a lonely American town where a relative of Van Helsing arrives. Not to worry, these vampires do not scare you, they only make you laugh.
10. Maniac Cop 2 (1990)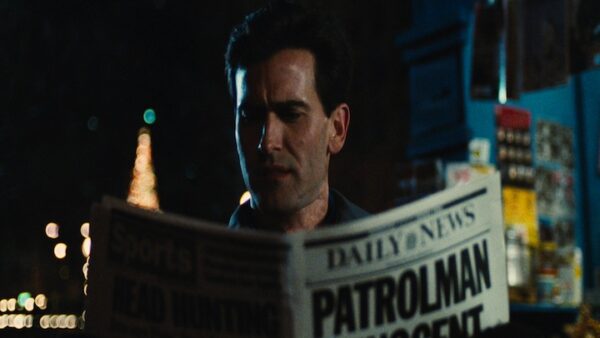 While we all may support the vigilante killing by superheroes, the good cop played by Bruce Campbell in William Lustig's crime movie thinks otherwise and so he puts to rest the maniac vigilante cop who hands out justice according to his likes.
All seems well and the good cop Jack Forrest is ready to move on but it seems the vigilante cop is back from the dead and killing again. It is once again on Jack to restore peace and norms.
9. My Name is Bruce (2007)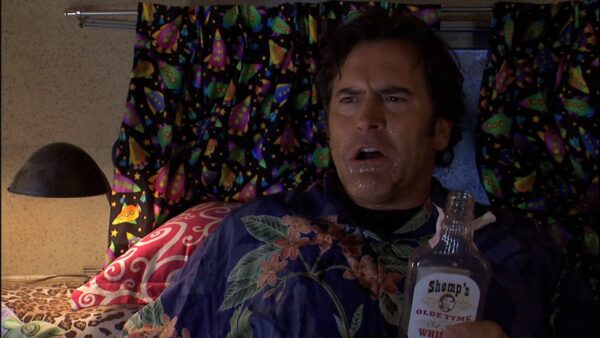 Bruce Campbell plays Bruce Campbell in a comedy venture directed by himself. That's Bruce-ception! The main theme here is that Bruce is living his ordinary life, which is still interesting in itself, when his teenage fans who believe that the hero from Evil Dead has actual fighting skills, kidnap him to help them face a real-life monster.
Not only does he need to save his reputation, but he also wants to create an impression on one of the teen's mothers for which he reluctantly takes up the task of facing the real-life monster.
8. The Love Bug (1997)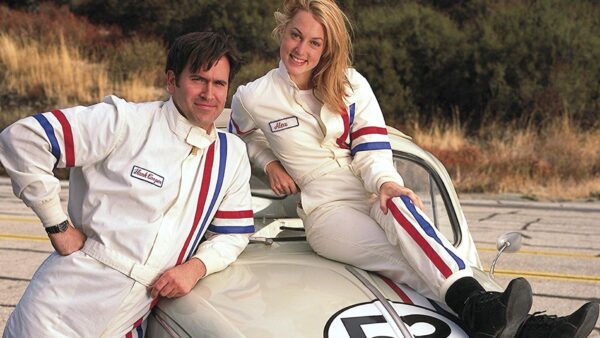 If you treat your car well, it can not only win you races but also your crushes. Herbie, a Volkswagen car with a mind of its own is found in a junkyard by Hank Cooper, played by Bruce Campbell. Bruce mends it and enters a race, winning the race and the girl he desires.
Enter villain Simon Moore III, who has another car made but an evil one named Horace and now intends to go after Cooper and his girlfriend. A remake of the 1968 version, this comedy is directed by Peyton Reed and makes for a good light weekend movie.
7. Within The Woods (1978)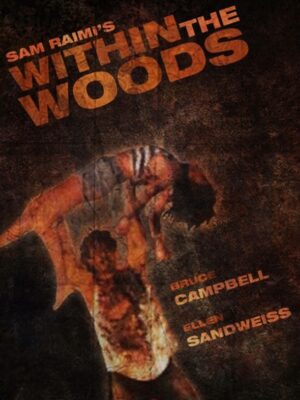 Written and directed by Sam Raimi, Within The Woods is a very short and low-budget horror film that has a running time of 32 minutes. It features Bruce Campbell as one of the groups of friends who spend a night in a remote cabin.
As one of the friends violates the sanctity of an Indian cemetery, he turns into a zombie and turns on his friends while still, human friends try to stick together to survive.
6. The Woods (2006)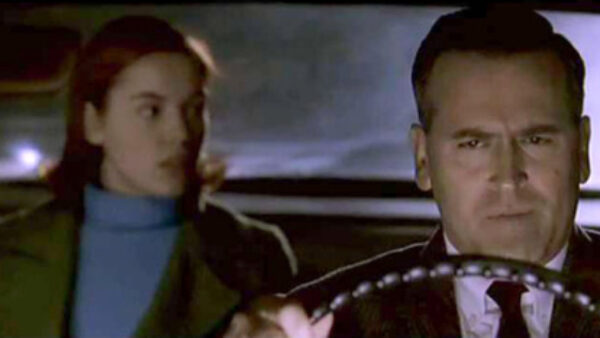 This is another horror thriller that features Bruce Campbell in a side role as a neglected father in the poor financial condition who, along with his wife, sends his daughter to a boarding school in the woods. Heather Fasulo, the daughter, arrives and befriends a weird girl Marcy, both of them are abused by bullies.
However, Heather soon starts to hear voices from the woods at night and when girls start disappearing near her, she starts to fear for herself.
5. Lunatics: A Love Story (1991)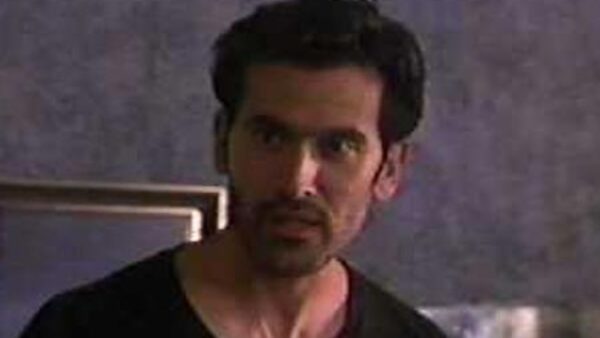 As obvious by the title, this is a story of a romantic relationship that blossoms between the two most eccentric people. One of them is a poet who remains locked up in his apartment for fear of a mad doctor, whom he hallucinates in the form of Bruce Campbell with a particularly large scary-looking syringe.
On the verge of his breakpoint, he rescues a girl from a gang, and from there on, their interest in one another leads to more. With exaggerated cartoonish hallucinations and two estranged people, this comedy can certainly make you laugh.
4. Bubba Ho-Tep (2002)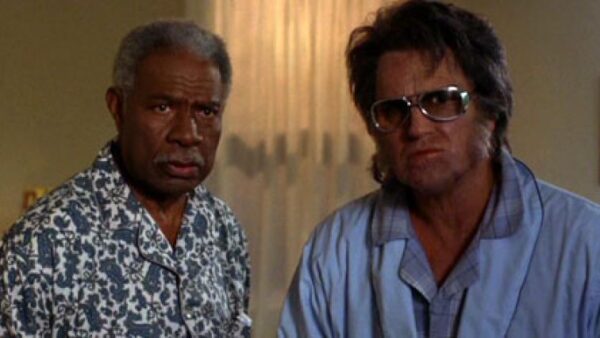 This highly popular comedy is based on an award nominee short story by Joe R. Lansdale, who tried to rewrite the life of Elvis Presley. In his story, contrary to popular belief, the renowned Elvis Presley, played by Bruce Campbell, is still alive, old and aged, and lives in a nursing home.
His friend and a patient there, who believes himself to be President John F. Kennedy, help him fight off an evil Egyptian mummy by the name of Bubba Ho-Tep. The movie is well-directed and written and the acting overall is commendable with Bruce Campbell deserving a special mention.
3. Running Time (1997)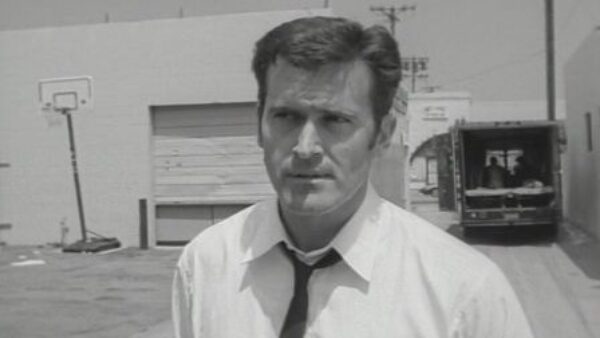 Shot in real-time and in one continuous shot, this crime thriller is a project by Josh Becker, written and directed by him. The 70 minutes of running time shows an ex-convict Carl, played by the veteran actor Bruce Campbell, carrying out a heist he has been planning since serving his time in prison.
He intends to rob the prison laundry system itself. His high school friend is his aide, and they both plan the ultimate heist. However, things start to go awry which might lead the plan to shambles. There is a silver lining though, Carl gets to meet a girl after ten long years in prison.
2. Evil Dead 2 (1987)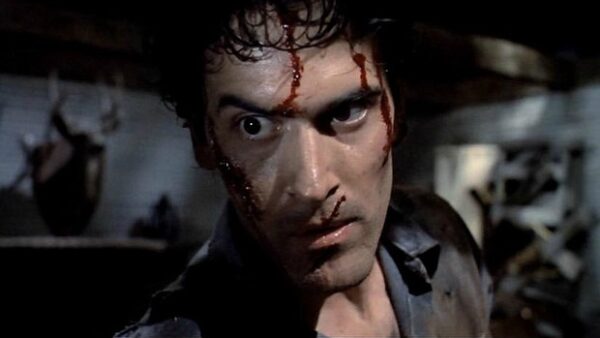 A good script and story need good actors to make it work. And that is what Bruce Campbell does in Sam Raimi's Evil Dead 2. Highly rated and appreciated by the critics, this horror-comedy shows Bruce playing the role of Ash, a young man who leads the fight against evil spirits, called out when he played the recording of a professor reciting a spell.
His girlfriend has already become a victim and now the evil spirits are after him. There are fight and gore and dark comedy at the same time that made this movie one of the very best in its niche. For all dark humor fans, this one is a must-watch!
1. Army of Darkness (1992)
The third installment of the Evil Dead series also marks the best movie by Bruce Campbell. Having made a whopping $21.5 million at the box office in its time, Army of Darkness certainly is a big success for Bruce as well as for the writer and director of the series Sam Raimi.
This time, Ash finds himself stuck in an ancient era the medieval times. Only the book of evil contains the spell that can make him travel through time to his present.
Unfortunately for him and with a plot twist to the story, Ash manages to release the evil trapped in the book in the form of an army of the dead that is hot on his heels as the challenge of returning to his time becomes ever more daunting.
Honorable Mention
We can't resist mentioning these epic performances of Bruce Campbell as well:
Timequest (2002)
Touch the Top of the World (2006)
The Ice Rink (1998)
Hope you like our list of the best Bruce Campbell movies of all time. Feel free to share your views in the comments below!