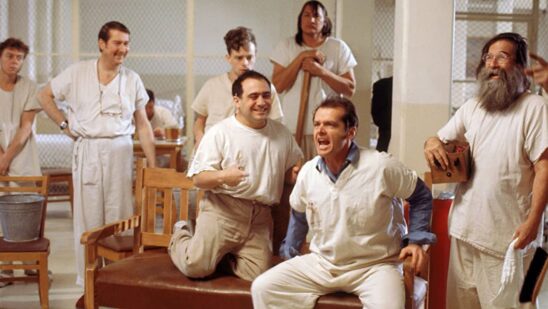 Mental hospitals have always been fascinating to us. That's because of the crazy things that happen there. It seems like cinema is also curious about mental institutions; over the centuries cinema has been featuring them quite often. It's unclear, why most filmmakers link supernatural entities to mental asylums. It becomes way scarier when inmates and ghosts join each other to screw up humans. So, today we'll be diving into the best movies set in mental hospitals:
15. It's Kind of a Funny Story (2010)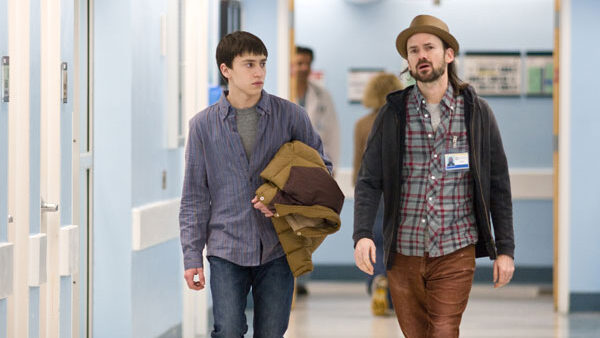 It's Kind of a Funny Story is based on a novel of the same name published by Ned Vizzini. This 2010 romantic drama about mentally challenged teenagers was directed by Anna Boden and Ryan Fleck.
The plot follows a suicidal teen who finds the best people and the purpose of his life in a mental institution because "sometimes what's in your head isn't as crazy as you think" – which is also the headline of the film.
14. King of Hearts (1966)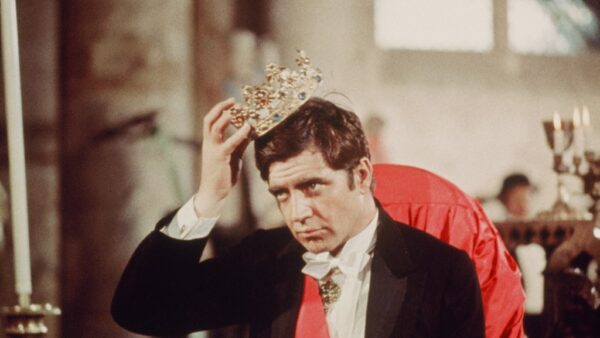 How will you feel if your town has been taken over by crazy patients of an insane asylum? Crazy! It's hard to imagine, but King of Hearts (1966) visualizes this possibility for us.
This film is a French/Italian comedy drama directed by Philippe de Broca. King of Hearts was so interesting that it won several awards and its stage adaptations were also performed and loved.
13. Entity (2012)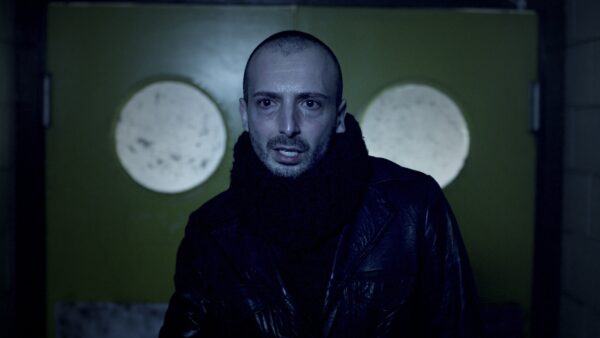 Entity is a 2012 psychological thriller, directed by Steve Stone. The story of this film follows a reality show crew who were trying to discover some sinful energy in a remote Siberian forest. All through the journey, the film shows the characters' hardships they face in an abandoned mental hospital that was established in that remote Siberian forest.
Despite being a low-budget film, the film received positive reviews from its audience, and the filmmaking was also praised.
12. Gothika (2003)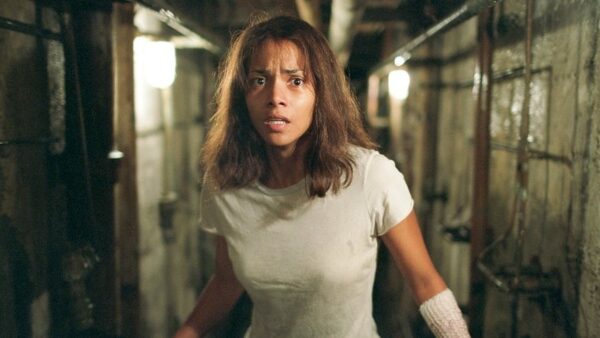 Gothika is a severely underrated film. It was directed by Mathieu Kassovitz. The storyline follows a psychiatrist accused of murdering her husband.
This film is a crazy mix of supernatural and psychological horror genres. It has won several awards and is quite popular among teens. Gothika also features a great performance by Robert Downey Jr.
11. Session 9 (2001)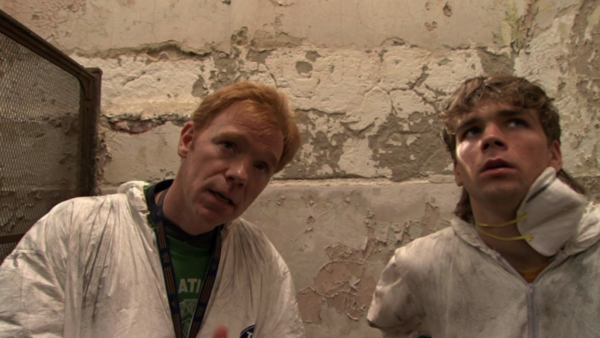 This is one of the most unique films about abandoned asylums on this list. Session 9 was directed by Brad Anderson who mostly makes romantic comedies. Like always, this experimental film didn't do well at the box office but has some cult following which makes this movie special.
Session 9 is a kinda mysterious film in which students of psychology keep making interpretations and try hard to unfold the mystery. This psychological horror is usually recommended in podcasts.
10. A Cure for Wellness (2016)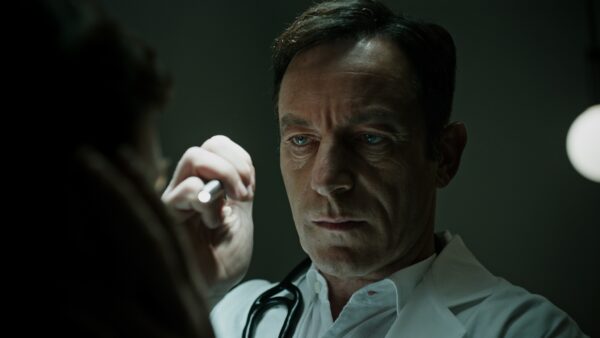 This piece is directed by Gore Verbinski who also directed the well-known series Pirates of the Caribbean. The storyline follows an executive officer who makes his way to a rehabilitation center to save his friend who is under treatment there.
The story seems to be inspired by a 1924 novel by Thomas Mann named The Magic Mountain. The visuals and cinematography of the movie are minimally aesthetic and elegant, along with all this aestheticism and academia, the film is scary as hell. A Cure for Wellness is criticized a lot over its length.
9. Asylum Blackout (2011)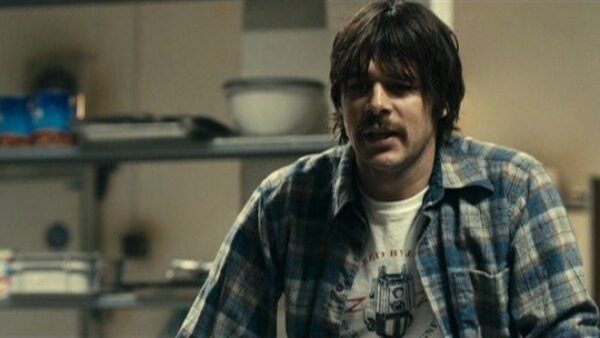 This film is also known as "The Incident". Asylum Blackout is a 2011 horror film which was directed by Alexandre Courtes. The storyline follows a group of employees who work as chefs, and get locked in an asylum with some mentally retarded patients.
It's really thrilling to see normal people locked in with dangerously mad people during an electric blackout. The film premiered at several international festivals and won all of them.
8. Grave Encounters (2011)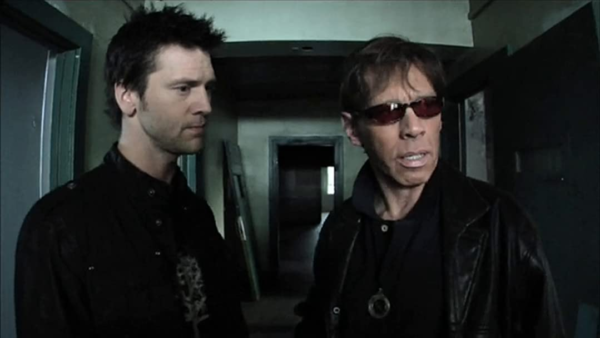 Grave Encounters is an interesting case because this film is made from just found footage and then post-produced, and edited into some thriller that the audience really loved. Following the film's success, a sequel was also made which didn't perform as well as the first film.
Grave Encounters was directed by Colin Minihan and Stuart Ortiz, also known as The Vicious Brothers. The plot follows a team who is in the search of some evidence of paranormal activity in a haunted mental hospital. It is one of the few found footage movies out there that did well at the box office and also gained a cult following.
7. House on Haunted Hill (1999)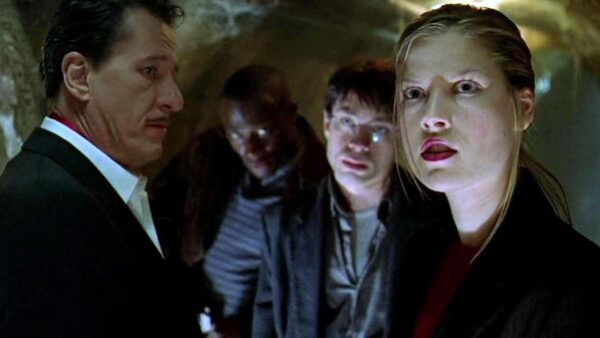 House on Haunted Hill (1999) is the remake of the 1959 film of the same name by Robb White. This 1999 film was directed by William Malone. This supernatural horror film is the story of a group of people challenged to spend a night in a house on a hill.
This film can give you chills. The mash of the haunted house built on a brutal mental hospital makes this film one of the scariest films ever made.
6. Girl, Interrupted (1999)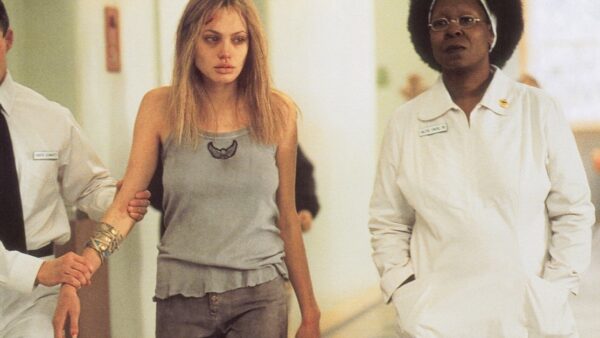 The film is based on the memoir of the same name by Susanna Kaysen. Girl, Interrupted, follows the story of a mentally retarded teenager who is willing to be checked in a local psychiatric hospital; there she finds other girls who are also facing different mental illnesses.
The film was directed by James Mangold and won many accolades including an Academy Award. Apart from a great story, the film features one of the most brilliant performances by Angelina Jolie.
5. Adam Resurrected (2008)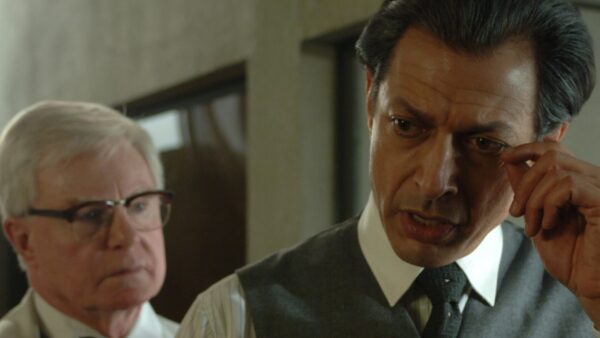 This unusual film is based on a novel by Yoram Kaniuk. It follows the story of a comedian and WW-II survivor who becomes a crazy leader at a mental hospital. Patients at this hospital aren't normal patients but Holocaust survivors which makes them crazy and wild.
This movie was directed by Paul Schrader and premiered at several film festivals with mixed reviews.
4. Awakenings (1990)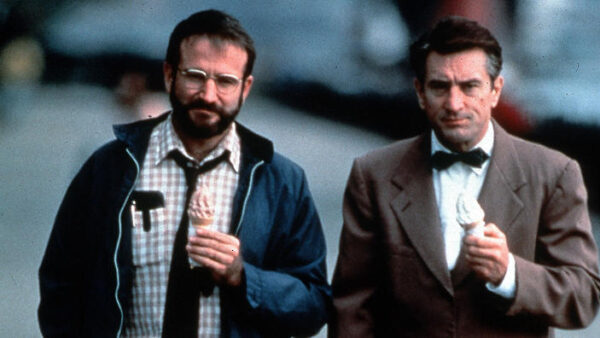 Awakenings is based on a memoir by Oliver Sacks, who is a neurologist by himself. This film is a 1990 classic drama, directed by Penny Marshall. Ever wondered how will you see life after decades of resting as some paralyzed patient? This film is an answer to wonderings like this.
The crazy thing about Awakenings is that the film is based on true events and it rightly explains the behaviors of people whose brains just got some new life. The film received positive reviews and Robert De Niro's acting was especially praised. It was also nominated for three Academy Awards including the prestigious Best Picture, and Best Actor in a Leading Role category.
3. 12 Monkeys (1995)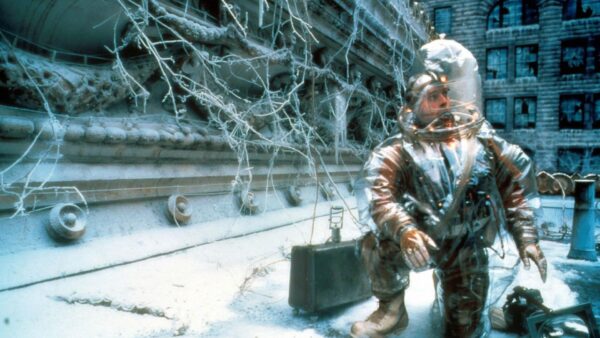 Terry Gilliam's futuristic sci-fi is all about madness and mental hospitals. It's some mind-bending blend of time travel and mental illness. 12 Monkeys was a box office hit, winning several awards in different categories.
The film is loosely based on a short film by Chris Marker. Given its cult following, a television series based on its plot was also released in 2016.
2. Shutter Island (2010)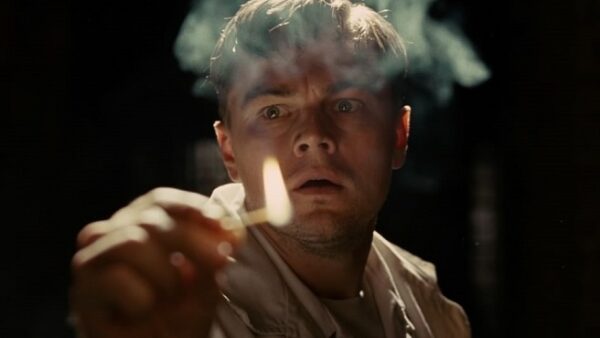 Probably the most talked-about mindbender film of all time. Like always, it is a collaboration between Martin Scorsese and Leonardo DiCaprio. Shutter Island is a film that shows how wild a mental hospital can go, and how dangerous it is to have mental patients who were once brilliant minds.
This film is based on the novel of the same name by Daniel Lehane. The storyline follows a genius but a mentally ill patient who is deliberately entrapped on an island intended to be treated. The visuals, cinematography, and screenplay of the film are outstanding. 
1. One Flew Over the Cuckoo's Nest (1975)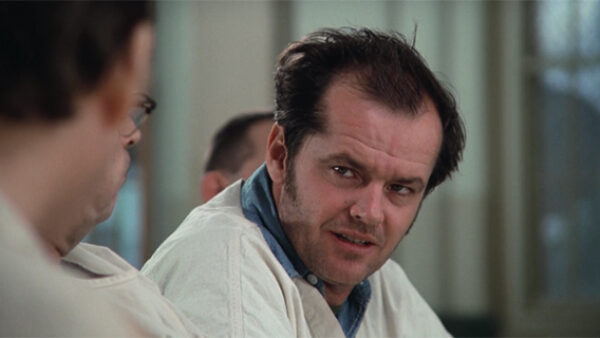 This masterwork was directed by Academy Award-winning director, Milos Forman. The film is based on a novel of the same name by Ken Kasey. This tragic story is about differing views of rebellious Randle McMurphy (Jack Nicholson) and Nurse Ratched (Louise Fletcher), the greatest villain without having any superpower.
One Flew Over the Cuckoo's Nest ranks on this list because it is one of the greatest movies ever made. Literally, there is no list of great movies which doesn't feature this masterpiece in it. The film was way ahead of its time.
Honorable Mentions
Unsane (2018)
Man Facing Southeast (1986)
The Fifth Floor (1978)
Did we miss any noteworthy title on our list of the best movies set in mental hospitals? Share your thoughts in the comments below!