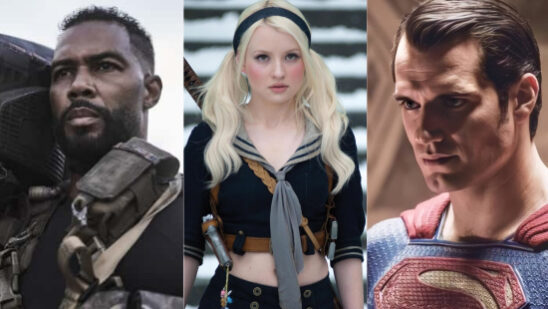 Perhaps no other director in Hollywood has seen the highs and lows that Zack Snyder has. Regardless of how anyone views him as a filmmaker, there is no denying that he has made an everlasting impression in his field. By a mere glimpse of his signature moves such as slow-motion, visually stunning cinematography, and speed ramping, one can easily tell it is a Zack Snyder flick. Beginning his career as a director of music videos, commercials, and short films, Snyder eventually transitioned into feature-length movies. Although the filmmaker has won numerous awards including the Saturn Award for Best Director, he has never been too far from criticism either. Take a look at the top 10 Zack Snyder's movies ranked from worst to best:
10. Sucker Punch (2011)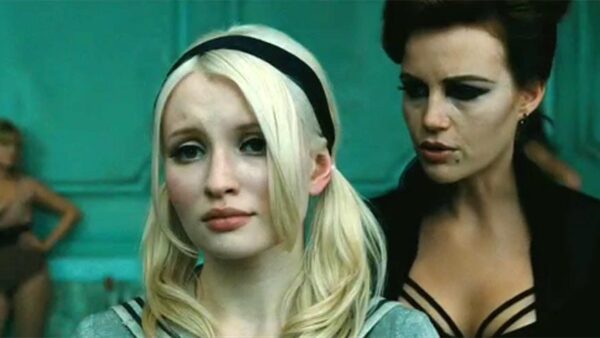 Two of the major criticisms of Zack Snyder have always been lackluster storytelling and uninspiring female characters. His fantasy action flick Sucker Punch is a case in point. The movie features a psychiatric patient nicknamed Babydoll who fantasizes about escaping the Lennox House for the Mentally Insane.
Though the screenplay (co-written by Snyder) is far from being impressive, the movie deserves praise for its marvelous action scenes, gun violence, and breathtaking fight choreography. Overall, Sucker Punch is not a terrible movie but it is definitely Snyder's weakest offering.
9. Justice League (2017)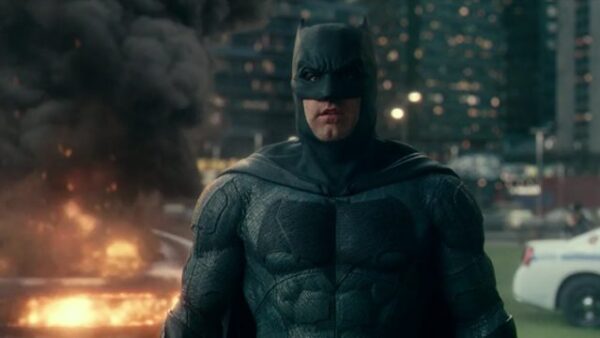 It is no secret that the DC Extended Universe was under constant scrutiny by longtime comic book fans who were eager for superb movie adaptions. With the exception of Wonder Woman, all the movies received mixed to negative reviews and DCEU desperately needed a home run. Though the franchise had a golden opportunity to score a hit with the release of Justice League, things went from bad to worse.
It was pitiful to see that not even six of the most iconic DC superheroes could not succeed in coming up with even a single moment of cinematic gold that Warner Bros. Pictures hoped for. Among the several reasons for the massive disappointment behind the movie, the most forefront is the misleading trailer. Believe it or not, more than a dozen scenes in the trailer were not shown in the movie such as Victor Stone's pre-Cyborg state and the cool moment of Flash breaking a window with his super speed.
Furthermore, director Zack Snyder was forced to step away from the shooting due to his daughter Autumn's suicide and Joss Whedon took over his duties. The latter shot and reshot various scenes that were at odds with the tone of Snyder's original vision of the movie and the fans dubbed it as Josstice League. As a result, the overall product was a bumbling mess and rumors swirled that Ben Affleck was trying to escape his contractual obligations of starring as Batman in the future. Can anyone blame him though?
8. Legends of the Guardians: The Owls of Ga'Hoole (2010)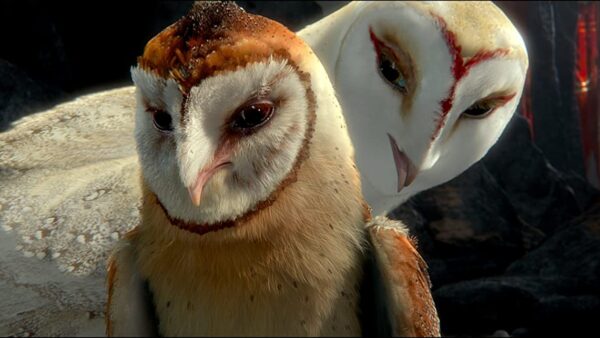 It might come as a surprise to casual fans that Zack Snyder has directed an animated movie as well. Consisting of stunning visual effects and action-packed sequences, Legends of the Guardians: The Owls of Ga'Hoole is easily the filmmaker's most overlooked project.
Revolving around a young barn owl named Soren, he gets abducted by a devious group of owls from St Aegolious that intend to recruit him as a soldier. After escaping their clutches, it is up to him to inform everyone about their wicked plans. Even in animation, Snyder's signature dark tone and aesthetic cinematography are quite prevalent.
7. Man of Steel (2013)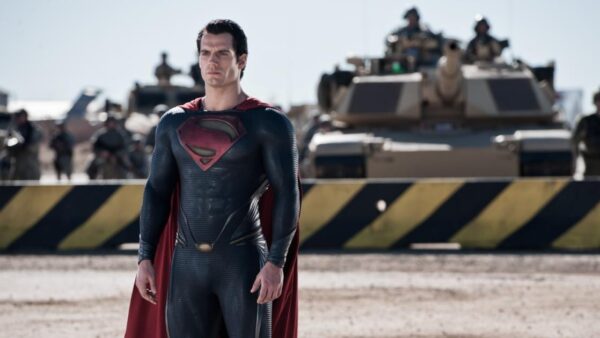 After the ill-fated Superman Returns starring then-rookie actor Brandon Routh, Warner Bros. canceled the plans for a sequel and intended to kickstart the DC Extended Universe with a rebooted movie of the beloved superhero. Leading star Henry Cavill became the first British actor to play the iconic role and was handpicked by director Zack Snyder who described him as:
"the perfect choice to don the cape and S shield."
Produced by Christopher Nolan and written by David S. Goyer, Man of Steel was a fresh take on the Last Son of Krypton and still stands out as one of the best origin movies of the titular superhero in a live-action portrayal. Although Man of Steel received mixed reviews from movie critics, it was a massive commercial success, earning $668 million on a $258 million budget.
6. Batman v. Superman: Ultimate Edition (2016)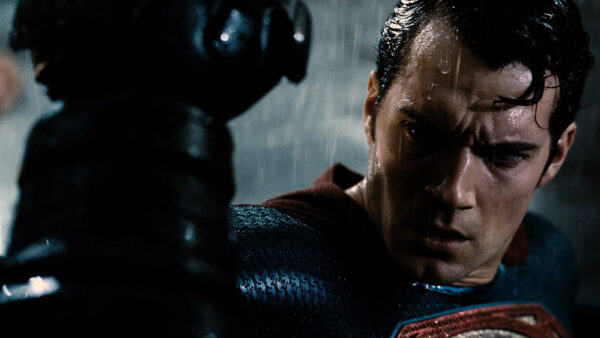 What could have been one of the greatest superhero movies of all time turned out to be a tear-jerking story of two momma boys becoming instant besties after finding out that their mothers share the same name. Batman v. Superman: Dawn of Justice was easily the most anticipated movie of 2016 but due to a plethora of reasons such as the weak plot, poor pacing, messy fight scenes, and a terrible portrayal of Lex Luther by Jesse Eisenberg, the movie ended up as a critical and commercial dud.
However, the superhero flick was given a new lease on life after the release of Batman v. Superman: Ultimate Edition on Blu-Ry and DVD. Featuring 31 extra minutes of footage, additional characters including a cameo by Jon Stewart, and an R rating, it received considerably better reviews and serves as one of the prime examples of why the studio should not interfere with the director's vision.
5. 300 (2006)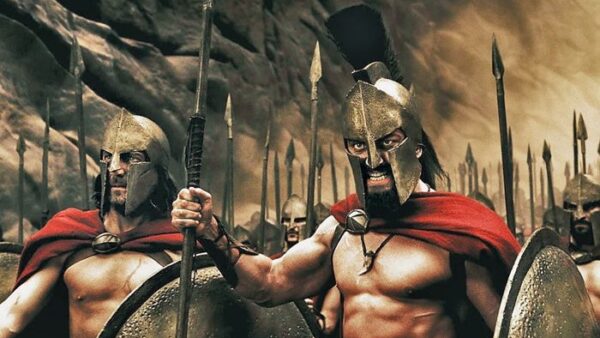 Based on Frank Miller's graphic novel of the same name, 300 is undoubtedly the best war movie set in ancient times. Dominating the box office and receiving overwhelmingly positive reviews, put Zack Snyder on the map! The director was bent on being faithful to the source material as most of the scenes were a shot-for-shot adaption of the graphic novel.
While 300 has received criticism for exaggerating history since the Spartans actually wore proper body armor in the real Battle of Thermopylae, it set very high standards for R-rated comic book movies at a time when such movies were once in a blue moon. Nominated for ten Saturn Awards, it won two for Best Director and Best Action or Adventure Film.
4. Watchmen (2009)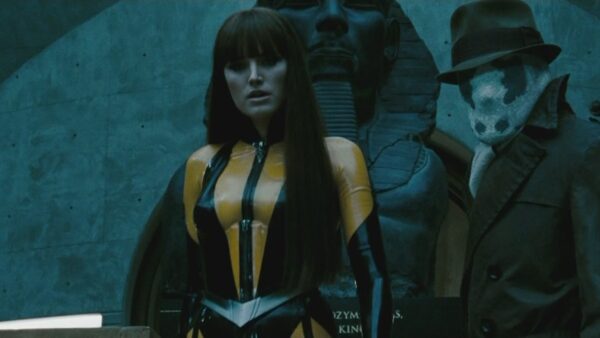 Fresh off the mammoth success of 300, all eyes were on Zack Snyder's next movie project which was also based on a graphic novel. While directing Watchmen, he once again featured scenes that were a shot-for-shot adaption of the comic book but incorporated original material as well which polarized many fans.
Nonetheless, Snyder received praise for the epic cinematography, dark themes, and captivating action sequences. Though he was in his rookie years as a movie director, he showed promise and was already considered a master of juggling fantasy, visual effects, and emotional conflicts. Not so surprisingly, Watchmen bagged the Saturn Award for Best Fantasy Film.
3. Army of the Dead (2021)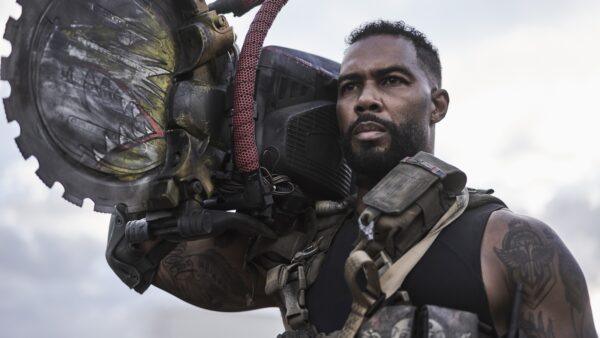 After seventeen years, Zack Snyder returned to the zombie genre and he did not disappoint. Starring former WWE superstar Dave Bautista, Omari Hardwick, Ella Purnell, and Ana de la Reguera, Army of the Dead is about a ruthless group of mercenaries trying to pull off a heist in a Las Vegas casino amid a zombie outbreak.
Coupled with mind-blowing action sequences and witty humor, the zombie heist flick is undoubtedly one of Snyder's most ambitious projects in recent memory as he not only served as the director but also as the producer, writer, and cinematographer. A prequel titled Army of Thieves produced by Snyder was released in the same year.
2. Dawn of the Dead (2004)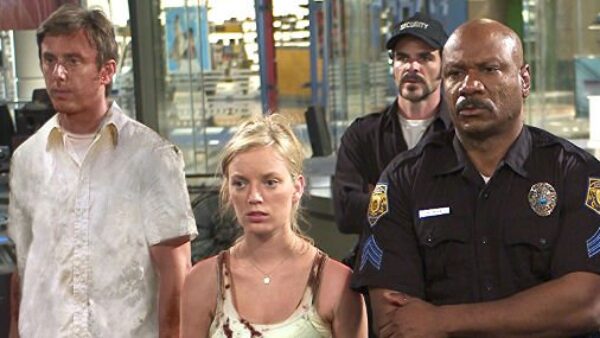 Then known for directing television commercials, Zack Snyder finally got his big break when Universal Pictures signed him on for the remake of the 1978 classic horror movie of the same name. Focussing on a group of survivors trapped in a shopping mall, they must survive the escalating zombie virus outbreak around them.
Dawn of the Dead is not only Snyder's directional debut but it is also one of his best movies to date and still holds up in the zombie genre. Despite a measly budget of $26 million, the movie turned out to be a remarkable commercial success by earning $102.3 million at the box office.
1. Zack Snyder's Justice League (2021)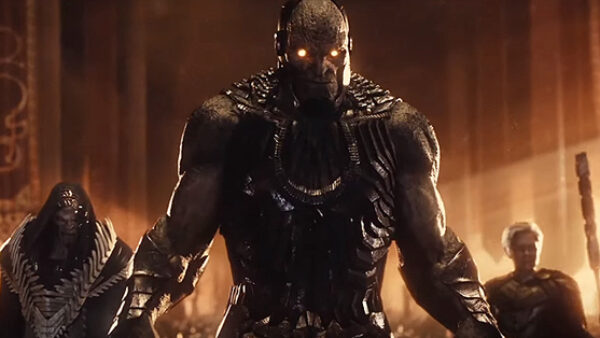 Ever since the critical disaster of the original Justice League, fans heavily demanded Warner Bros. release Zack Snyder's authentic take on the movie. After four years of online campaigns, the heavily anticipated director's cut was finally released. It was definitely worth the wait and the hype as well since this superior version might as well be Snyder's most ambitious project so far.
Popularly known as the Snyder Cut, the movie is four hours long but is definitely worth the length. Principal actors such as Ben Affleck, Gal Gadot, and Henry Cavill were brought back for reshoots whereas Jared Leto finally achieved redemption by portraying a decent version of the Joker. If Warner Bros. realizes the cinematic masterpiece they have in their hands, they would restore the SnyderVerse as well. 
Honorable Mentions
Suicide Squad (2016) – Executive Producer
Wonder Woman (2017) – Producer
Aquaman (2018) – Executive Producer
What are your favorite Zack Snyder films? Let us know in the comments below!