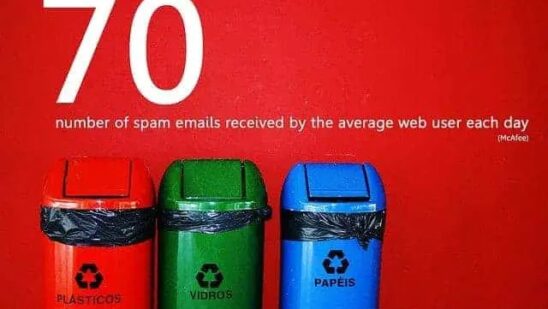 Disposable email address service is an unconventional service for sharing and managing email addresses. They provide a distinctive mail address for every entity and supervise the link between the sender and the addressee. Today the internet is a house of spam and it is not safe to give away your personal email address to everyone, mainly when hacks and spams are frequent. In such conditions, a temporary email address service is quite helpful in securing your private mailboxes from spambots. Spam is electronic junk mail. It is usually sent to a mailing list for advertisement purposes. Nowadays, most websites require email addresses for verification for downloading software or application or to exchange subscriber special content. Trusting a site with a real personal email address can be difficult sometimes for the obvious reason of preventing spam mail. Therefore, the best solution for such an issue is a disposable temporary email address. It requires no registration you simply have to visit the page and get your disposable email address. There is no boundary on the number of temporary email addresses per account. This service aids in preventing your inbox from unwanted emails and is an incredible system of online protection. A person can also identify the company or people who are exploiting his email address by using this wonderful service. Following is a brief list of the top 10 disposable temporary email address services where you can easily get temporary email addresses for free:
10. Minute  Mail
This exclusive service works for 10 minutes only. For quick use, Minute Mail is really handy.
9. Spam Hole
It gives a transient email inbox that perishes after 2 hours of the registration of the email. The address format for the Spam Hole is '[email protected]'.
8. Spam Box
This cool service provides an option for selecting the expiry time of the generated temporary emails. As soon as an email is formed, it transfers all the incoming messages to the real email of the user.
The time of cessation can be chosen from 30 minutes to one year. To activate this service, you just have to write your email address and choose the desired life span of the spam box. After these steps, an email will be created in a format like '[email protected]'.
7. Jetable
To keep your mailbox away from spam, Jetable offers disposable email addresses which receive emails and then forward them to user-described email addresses.
The expiry time ranges from one hour to one month.
6. Mail Eater
It gives the email address free of cost in a format like '[email protected]'. Messages sent to the Mail Eater email are instinctively deleted after four hours.
This service does not permit the user to reply to the emails received!
5. Temporary Inbox
It gives email addresses in different formats. Registration and password are not needed for using this service too. It provides email addresses that expire after 24 hours.
Emails in the temporary inbox can be read and replied to easily during the 24-hour life of the temporary email.
4. My Trash Mail
Many times you have to write the email address to register in a forum or to sign up for a newsletter. You can use an imaginary email for these purposes to guard your private email id by going to My Trash Mail.
The layout of the email is like '[email protected]'. No prior registration or password is required on this site also.
3. Mail Expire
Mail Expire was created as a result of increasing demand for temporary email ids by users worldwide who usually use them on several e-commerce sites, chat rooms, or discussion groups to protect their personal information which otherwise can be gained through their real email addresses.
The expiration time for the generated emails ranges from 12 hours to three days.
2. Guerilla Mail
It is an easy service that helps in protecting your inbox from junk emails. There is no need of registration. You have to visit the Guerilla Mail and arbitrary email will be given. You can also select the email of your own choice.
The spam gets zapped this way and your mailbox gets secured. The format of the email is like '[email protected]'.
1. Mailinator
Mailinator is one of the finest and top-rated temporary email services that provides a disposable mailbox in the following format '[email protected]'. It doesn't require any sign-up (no registration at all).
You only have to make your email and give it to the people whom you don't trust or to specific fishy websites for email authentification.