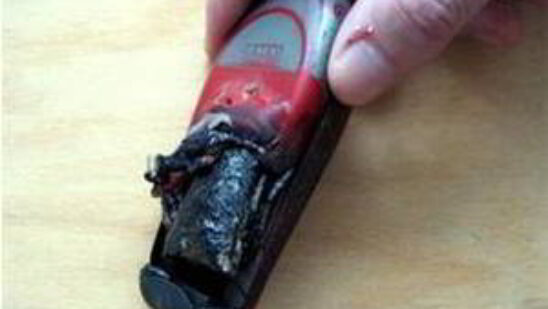 Two Days ago (20th August 2010) a 23-year-old man named Gopal Gujjar was killed in Bandha village, India by an exploding Nokia 1209 cell phone. The victim suffered serious injuries to his right ear, neck, and shoulders. Pieces of his cell phone were found scattered around his body. There were no witnesses to the incident but it has been concluded by the police that he was talking on his Nokia 1209 when the phone exploded causing his immediate death.
The victim had gone into a forest to tend to his grazing cattle around noon and his body was recovered later that night. The Times of India said it was probably the first incident in the country where a mobile phone had exploded while it was not being charged. Other incidents of deadly mobile phones and phone explosions have been reported but many of them occurred while the phone was plugged in and charging.
In January this year, a 27-year-old housewife in Kadapa was killed while she was talking to her husband using a Chinese-made mobile and charging it at the same time.
Deaths due to mobile phone explosions have been reported in countries such as China, South Korea, and Nepal. However, the South Korean incident was later exposed as a hoax.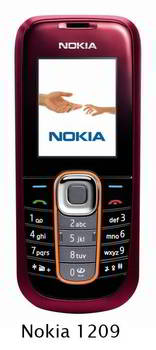 China has seen 9 such mobile explosion cases since 2002. In the most high-profile recent incident, in June 2007, a 22-year-old welder, Xiao Jinpeng, died from chest wounds when his mobile phone exploded while he was at work at an iron mill in Gansu province. A Chinese government inquiry found that the mobile phone battery had exploded due to the heat of the iron mill. Lithium batteries are widely used in mobile phones which if overcharged or exposed to heat can explode due to inflammable liquid inside.
Motorola and Nokia, two of the world's biggest mobile phone makers, denied links to the distributors of problem batteries in China, suggesting they were counterfeit.
After the latest incident, the Shin Min Daily News published advice for consumers on how to avoid mobile phone explosions.
Tips
Always use original batteries. Be sure that the batteries by the manufacturer are meant for your mobile phone.
Never modify your phone.
Always use original battery chargers.
Do not expose your mobile phone to high temperatures, and avoid exposing it to direct sunlight.
Avoid long phone conversations.
Do not make or answer calls when the phone is charging.
Try to keep your phone in a bag instead of in a pocket.
Do not use damaged batteries.