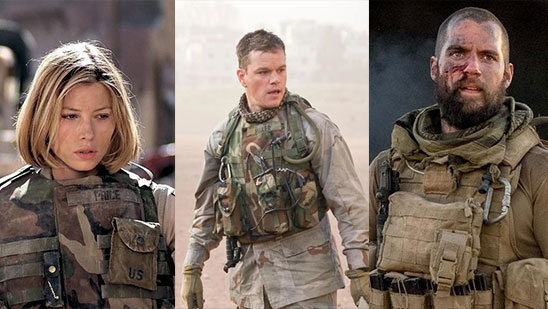 Iraq War was a devastating affair for all parties involved but it also was the center of many great stories. From bravery to human negligence, Iraq War is filled with events that show both the best and worst sides of human nature. So on that note, let's talk about the 15 best Iraq War movies of all time.
15. Home of the Brave (2006)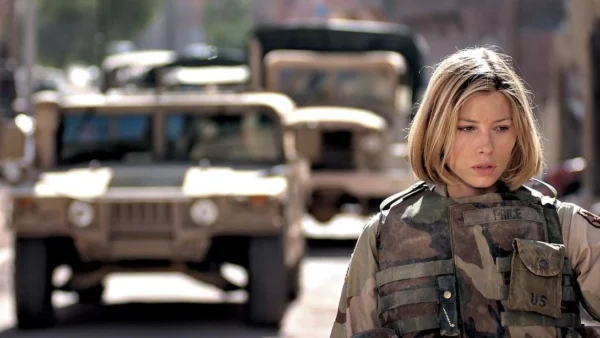 Home of the Brave wasn't exactly loved by the critics. However, fans have loved it since its release over 16 years ago. Nowadays, it's considered one of the best movies that portray the post-war trauma that many veterans go through.
It's about four soldiers who struggle to go back to their lives after returning from the Iraq War. All of the main characters in this film are haunted by the events they went through together—their last mission where they suffered an ambush.
14. Fair Game (2010)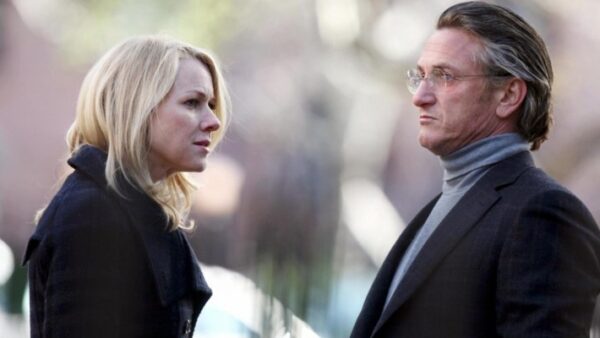 Fair Game may not be one of the most renowned movies about the Iraq War but it's definitely one of the most watch-worthy ones. This film is also based on the true story of Valerie Plame (Naomi Watts) a CIA operative during the conflict in Iraq.
It all begins when Joseph Wilson (Sean Penn), Plame's husband writes a provocative article regarding the WMD and their existence in Iraq. That's when the U.S. Administration goes after Plame and her husband and chaos ensue.
13. Stop-loss (2008)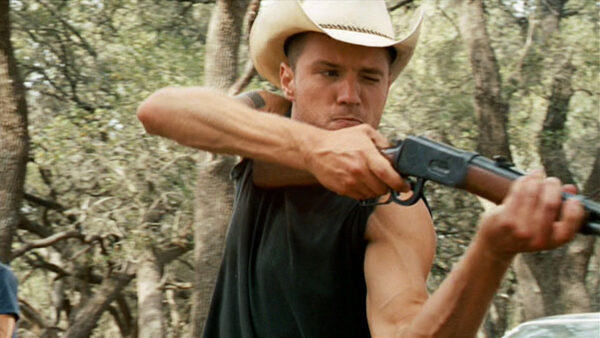 Stop-loss is one of the movies that talk about the long-term effects of wars. This is about a few real stories, though none of the characters portrayed in this film are factual. It focuses largely on a soldier's life after the war. Things turn upside down for Brandon King when he is called back to duty after barely recovering from his previous tour.
That's when things go from bad to worse for King and he begins to question everything, including his loyalty and honor.
12. Shock and Awe (2017)
Shock and Awe may not be the most critically-acclaimed Iraq War movie but it's surely one of the most entertaining ones. This is about the eve of the Iraq War when the U.S. was finalizing the preparation for the Iraq Invasion.
Doubtful journalists cause mayhem when they begin to question the Bush administration's motivation behind the invasion. The doubt of journalists stems from the lack of proof that Saddam Hussein is indeed possessing any WMD as the U.S. indicates they do.
11. In the Valley of Elah (2007)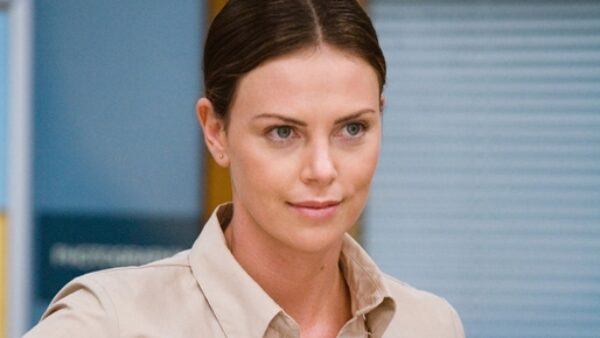 The Valley of Elah is one of the films that shows the effects of war back home. It begins when a soldier comes back after a short tour in Iraq but soon goes missing. Then the father of the soldier, Military Investigator Hank Deerfield (Tommy Lee Jones) gets a call about his son's disappearance.
Soon, his son's body turns up in the nearby town. Deerfield gets involved in the investigation and swears to find the culprit. As he begins to dig deeper, the darker effects of the Iraq War begin to appear and it all begins to make sense.
10. Cherry (2021)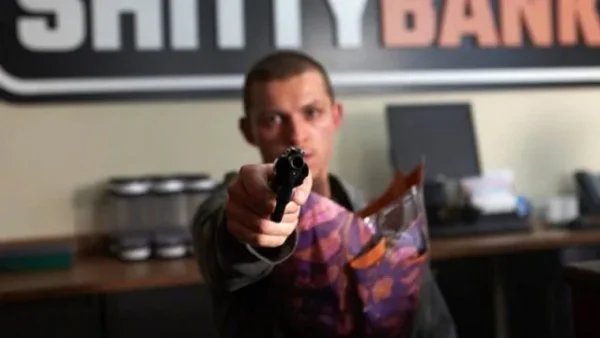 Cherry is another film that portrays the effect of war on soldiers. This time, it's about love and war instead of just trauma. A soldier in Iraq named Cherry (Tom Holland) survives the worst and stays determined to make it back.
But once he does make it back to the love of his life, nothing remains the same. He has post-war trauma that has changed his view on life. So alongside living with PTSD, his life goes downhill when he falls down the rabbit hole of drugs and crime.
9. The Wall (2017)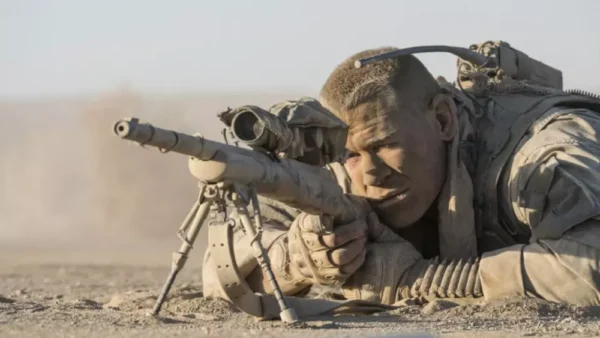 The Wall was the talk of town briefly in 2017 as it was John Cena's major film that year. He is accompanied by Aaron Taylor-Johnson in this movie as they play two American soldiers who happen to be snipers in the thick of the Iraq War.
However, soon they are trapped by another lethal sniper who disrupts their overlook of pipeline construction in the desert. Soon, things go bad from worst as one gets shot and the other gets injured without communication or water.
8. Buried (2010)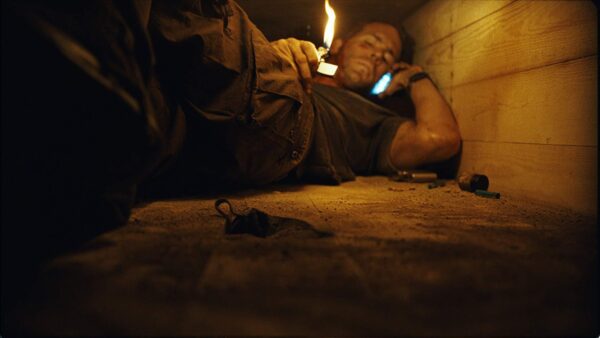 Buried is not a movie for those who are slightly claustrophobic. It begins when Paul (Ryan Reynolds), a truck driver, is attacked in Iraq by a group of insurgents. However, things aren't as simple as they seem because when Paul wakes up, he is buried alive in a coffin with only a lighter and a phone.
This isn't a common psychological thriller, as it targets the commonality of hostages never getting rescued. It's a must-watch for those who wish to understand the hardships of people in their final hours as well as the people trying to rescue them.
7. Thank You for Your Service (2017)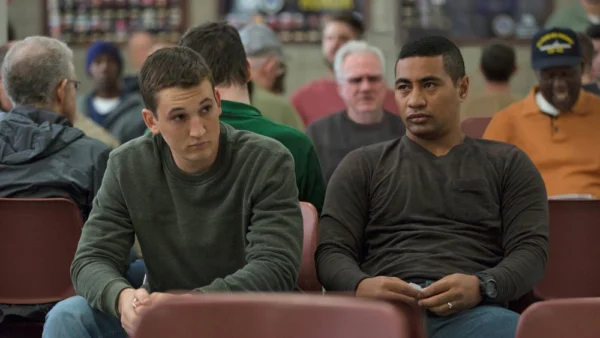 Thank You for Your Service is another film that deals with post-war trauma. The film is also based on true events as it follows a group of three soldiers who try to adjust to normal life. However, they are unable to shed the effects of war on their minds.
The film focuses on PTSD and how veterans experience it in the quiet of their homes after returning from war. However, the film mainly focuses on Adam Schumann (Miles Teller) and how he copes with his inability to save fellow soldiers during the war.  
6. Official Secrets (2019)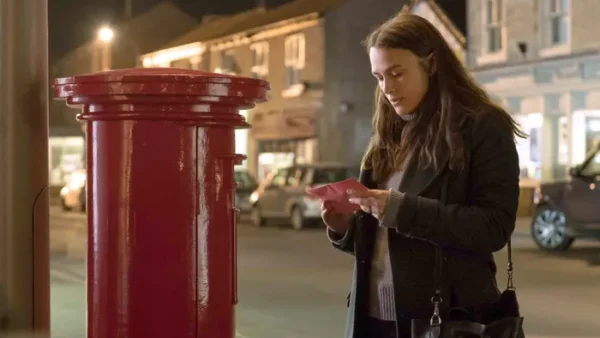 Official Secrets is another great film about the Iraqi conflict. It begins when a British Intelligence operating and specialist Katherine Gun (Keira Knightley) receives an unusual request. The request is from American NSA and the directive is to coerce the UN into invading Iraq.
Gun then decides not to fall for this and instead defies her government and the request of the NSA. As a result, she ends up leaking this information to the press and chaos ensues in the days leading up to the Iraq War.
5. Green Zone (2010)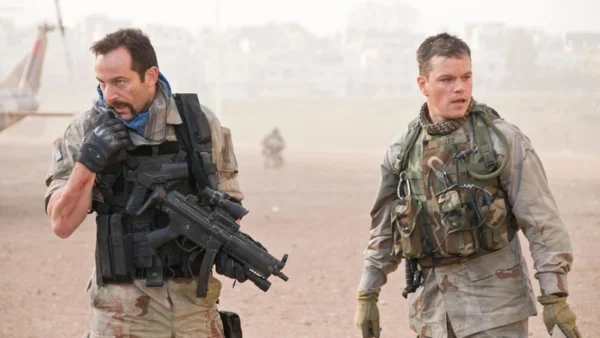 Green Zone hits on the controversial matter of WMD's existence in Iraq. The film begins when a group of U.S. Army soldiers is led by the adamant officer Roy Miller. He comes across the notion that things may not be as simple as they seem.
That's when Miller begins to wonder whether the said WMDs even exist and if there's legitimacy to U.S. invasion at all. This all leads to men coming face-to-face against their own countrymen as a translator leads the way for Miller.
4. Sand Castle (2017)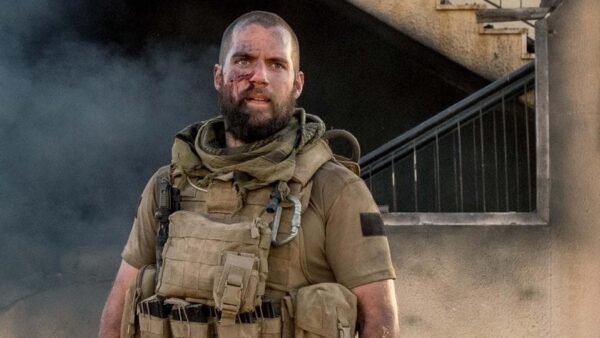 Sand Castle may not have swayed the critics but people all around the globe loved it. A lot of people say it's because of the beloved cast that's comprised of some of the most beloved actors such as Henry Cavill and Nicholas Hoult.
However, this is another film based on true events that gained quite a fame for a while in 2017. It all begins when a rookie soldier is sent on a dangerous mission to perform damage-repair on a water station in a rural Iraqi hamlet. That's when he realizes the true nature of war and the toll it takes.
3. Redacted (2007)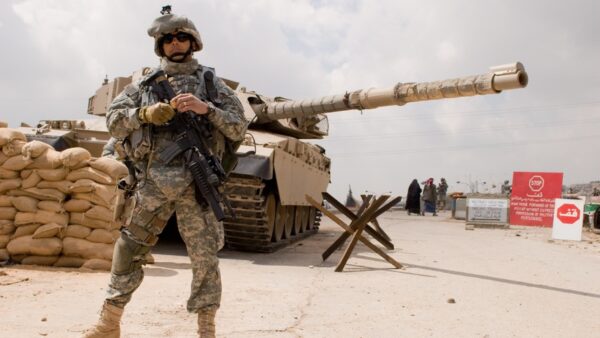 Redacted might be a difficult watch for some people as it's based on a truly disturbing story. It begins when a group of rowdy and rebellious U.S. soldiers ends up raping and killing a 15-year-old Iraqi girl. It's loosely based on the true events of the Mahmudiyah killings in 2006.
Since then, the film has garnered a lot of attraction for showing the uglier side of the war. It has also focused on the wrongdoings of some areas of the U.S. military.  
2. American Sniper (2014)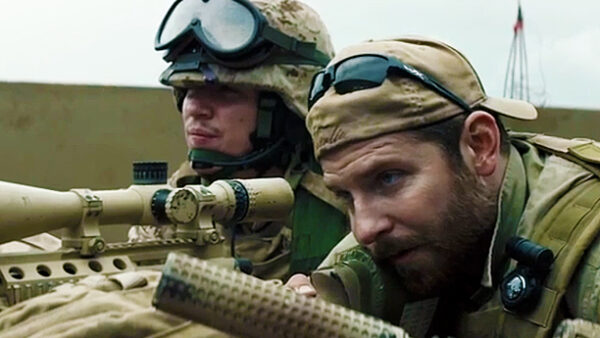 American Sniper is one of the few films that are loved by critics and fans alike. While this film doesn't exactly focus on Iraq alone, it does tell the story of Chris Kyle, a decorated Navy SEAL Sniper, and his work across Afghan and Iraq conflicts.
The film focuses on everything that a soldier goes through, and it mainly put focus on Chris Kyle's own life and his moral sense amidst the battle. Nowadays, it's widely considered one of the best war movies of all time.
1. The Hurt Locker (2008)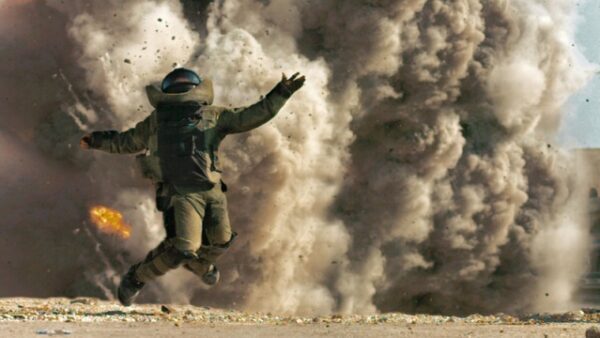 The Hurt Locker raises the bar for war movies and then some. It's not always about epic gun fights and blasts; sometimes, it's about the passion of those fighting. This film emphasizes all the points mentioned above.
That's why some critics went as far as calling it a "near-perfect" movie, as it has all the drama and action you could hope for. However, the thing you should look forward to the most is a once-in-a-lifetime performance by Jeremy Renner as a part of the EOD Unit.  
Honorable Mentions
Megan Leavey (2017)
Taking Chance (2009)
Billy Lynn's Long Halftime Walk (2016)
What are your favorite films about Iraq War? Tell us in the comments below!