5. Final Fantasy VII Remake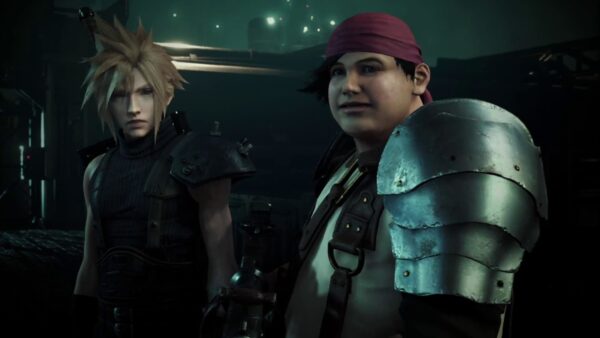 The game is a remake of Final Fantasy VII which was revealed in 1997. In the remastered version, the characters will be improved w.r.t realism along with tonnes of new content. It will be released in three different parts. Players will be taking control of Cloud Strife who strives hard for saving his planet from Shinra.
The game is very similar to the original version, but improvements have been made to certain areas to make it attractive for current-generation players.
4. Crash Bandicoot Remastered
Announced at the Sony's E3 conference, the game contains remastered versions of the previous Crash Bandicoot series. The game has been developed by Vicarious Visions and only supports a  single-player mode.
In Crash Bandicoot 2017, players will be able to bring their own Skylander's to life, making it attractive for specially young gamers.
The exact release date of the game hasn't been confirmed officially but fans have been told that the game would be released in-order to celebrate Activision's 20th Anniversary.
3. Gran Turismo Sport
After watching the trailer of the GT Sport, fans cannot simply wait for the release of the game. The game was announced at the 2015 Paris Games Week and it is the thirteenth game in the ever-popular GT series. The racing game offers both offline and online modes along with a limited mode for PlayStation VR experience.
With many different game modes, Gran Turismo Sports promises to give players the best racing experience on a next-gen platform. This Play Station VR compatible game is scheduled to be released sometime in 2017.
2. Gravity Rush 2
Scheduled to be released in January 20, 2017, Gravity Rush 2 is surely one of the best action-adventure games of all time that allows manipulation of the gravity in a unique way.
This time around, players will be able to select from three different combat styles; Normal, Jupiter, and Lunar styles and the protagonist of the game, Kat will interact with a variety of new characters during her journey.
1. Horizon: Zero Dawn
The story of the game revolves around a hunter, living in a world of robots who makes use of many different weapons to defend herself against them. Ignored by her tribe, she learns how to make use of her strength and other abilities to hunt down the machines that constantly try to attack her.
Players will travel through beautiful forests and mountains in a vast open-world, therefore any nature lover will adore this game, especially given its eye-popping graphics especially in 4k. Horizon: Zero Dawn will be released world-wide between the 28th of Feb and the 3rd of March, 2017.
Hope you like our list of 10 most anticipated upcoming PS4 exclusive games in 2017 that you shouldn't miss. Feel free to share your views in the comments below!