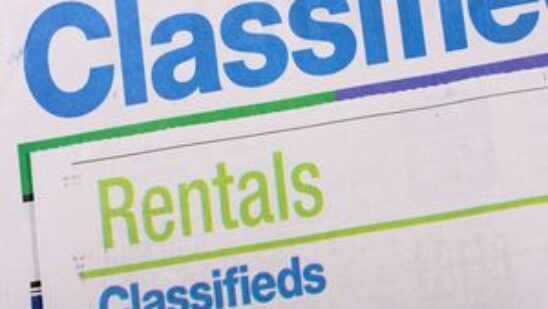 With the advent of the internet, there has been a huge turnaround in business promotion techniques. While mainstream marketing techniques have changed a lot, a huge change has been seen in the classified ads department. People used to pay the local newspapers to get their ads displayed in their classified sections. But now people prefer the internet to put up their classified ads on a website free of cost. We have made a list of the top 9 online classified ads sites that rule the web:
1. Craigslist.com
Craigslist is a heavily trafficked, free classified ads site. It has a high exposure to providing local classifieds for jobs, cars, rental services, real estate, tutoring services, etc. Craigslist is ranked first mainly due to its heavy traffic and its user-friendly interface. 
2. VendAnything.com
VendAnything is a free classified site with a number of cool features including free auctions, free classified ads, and the ability to edit all of your ads in one go.
3. Wiju.com
Wiju is a classified ads search engine that allows you to search hundreds of websites, for the ads you are looking for. The search is free of cost, fast in speed, and trustworthy. The website offers many searches in a number of areas like houses, cars, vehicles, jobs, products, and services.
4. Tickifieds.com
Tickifieds (or formally FreeTicketClassifieds) is an event ticket classified site that resolves the problem of spam faced by Craigslist. The amount of spam on Craigslist is much higher than on Tickifieds, because of high traffic. Tickifieds controls the spam problem quite successfully.
5. EbayClassifieds.com
EbayClassifieds was formally known as Kijiji but it was bought by eBay Company to introduce new a brandied classified ads site under their name. It is a free and user-friendly classified website that allows you to search classified ads for different categories like Sales, Pets, Jobs, Apartments, Housing, etc.
6. LoqqAd.com
LoqqAd is a free ads site for ads belonging to a wide range of categories. It has many unique features like the "like on Facebook" button which allows you to increase the reach of your ad. The categories LoqqAd deals in include houses, community, dating, jobs, pets, services, and vehicles.
7. WorldStuffer.com
WorldStuffer is another online classified website, with an interactive and instinctive interface. WorldStuffer allows you to review posts and ads in the comments. This feature is commonly demanded by a number of other classified ads users.
8. ClassifiedsForFree.com
ClassifiedsForFree is an online site for ads that allows you to display ads in a number of categories from personal ads to business promotion ads, from pet selling to real estate ads, Automobile, Renting, Loans, Traveling, and many more. The website allows you to display your ads in video form too, allowing you to be more creative and attract more attention to your product or business.
9. DomesticSale.com
DomesticSale is an online classified ads website that domains in over a hundred countries, allowing you to see the ads of your own country, easily. The site displays ads in a number of categories like jobs, real estate, renting, automobiles, garage sales, etc. The interface of the site is user-friendly and it is easy for the user to find his way around the website.
Honorable Mentions
This list of free classified ads sites cannot be completed without mentioning these free ads sites:
Olx.com
Sulekha.com
BackPage.com
Which online classified ads sites do you prefer for posting your classified ads? Let us know in the comments section below!